Hey My Lovely Peeps 🙂

Today I am reviewing some unique sort of daily usage stationary stuff. You will surely fall in love with these like I did on 1st glance. You all know how much I Love to Write & while looking for creative diaries & there stuff for me, I came across this unique store InstaNote on Instagram.  So I ordered few products and thought to share it with you guys. So today I will be doing a post of Instanote Products Review. Here's Instanote Products Review, take a look:
About InstaNote:
InstaNote is a unique Stationary Store that is well known for its Creative Stationary stuff that users simply love. From Kraft Notebooks to Inside Color Books to Posters, Coffee Mugs, Stationery, Coasters and many more unique stuff is available on InstaNote. You can even request a Custom Order and have something made just for you.

Stuff I Got:
So I got 2 Diaries (1 Wiro Diary & 1 To-Do Diary), 2 Mugs (1 for Me & 1 for My Papa) & 1 Motivational Desk Frame Poster. Let's see what I liked & what I didn't like about Instanote Products.
Also Try RAW RITUALS CHEMICAL FREE LIP BALM REVIEW
Diaries:
I received 2 different types of diaries from Instanote: 1 is a A5 Wiro Diary & 2nd is a To-Do Diary.
A5 Wiro Diary: It is a Wiro Diary with Hard Cover.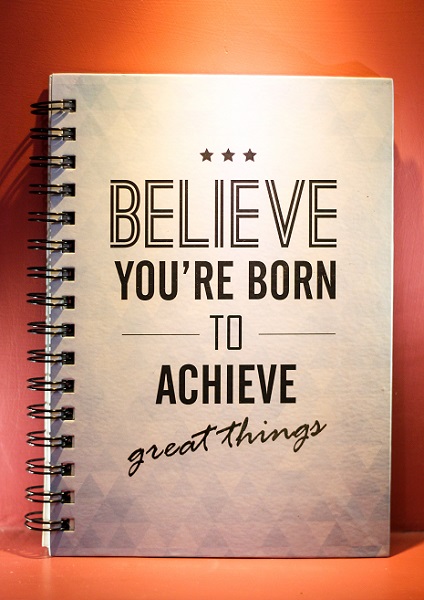 It weighs around 80gms and has 144 Pages which are of Natural Shade Inside. It's a very cute light blue textured colored Diary with a motivational quote written over it "Believe You are Born to Achieve Great Things".
Price: Rs 299/- per diary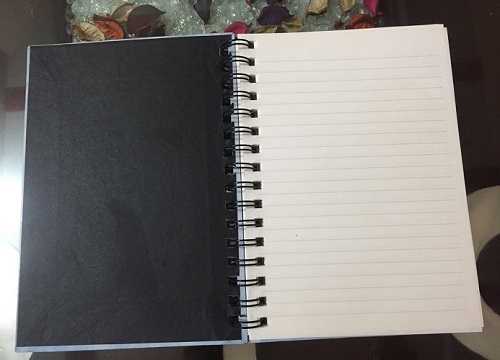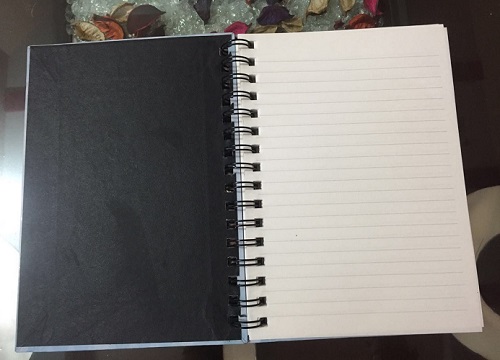 To-Do Diary: It is Your Offline To-Do & Task List Diary.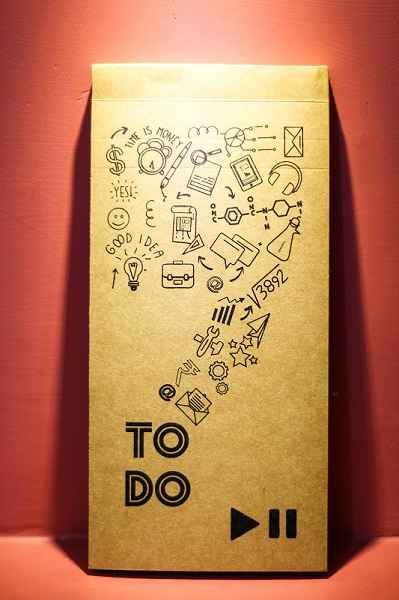 It is very handy especially when new tasks and deadlines keep swirling through your minds.
Price: Rs 199/- per diary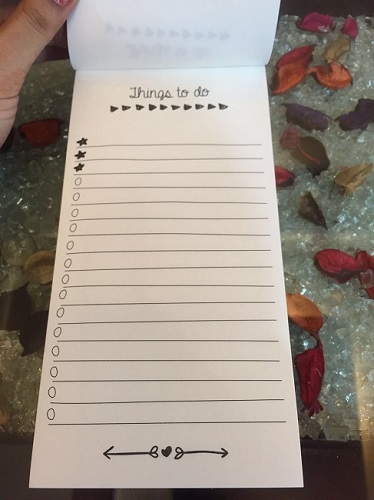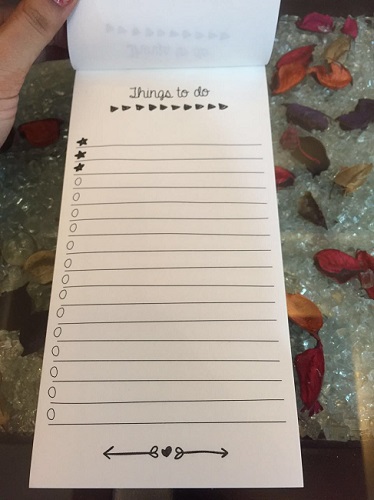 Coffee Mugs:
I am personally a collector of cute Coffee Mugs. Just take a look at these 2 cute coffee mugs from Instanote. One I got for my father & one I got for me. There are very cute quotes written over both the Mugs.

This one is mine that says "I don't do Parties, I am Party".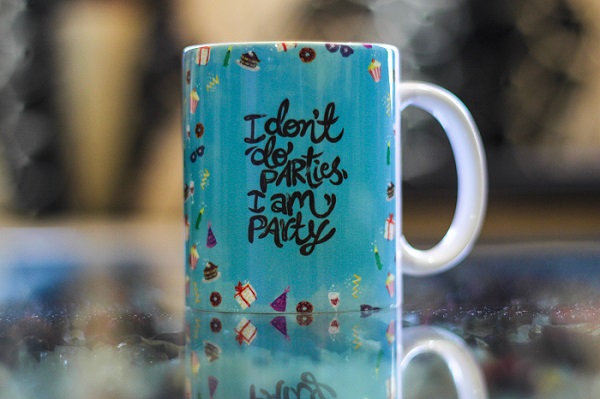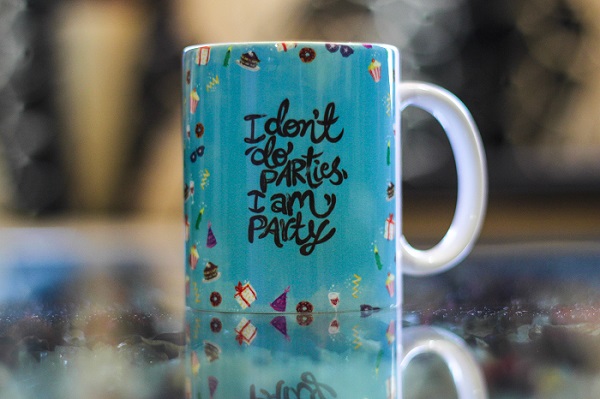 My Father's Mug says "Everyone is Jealous of My Daddy, You are the Best".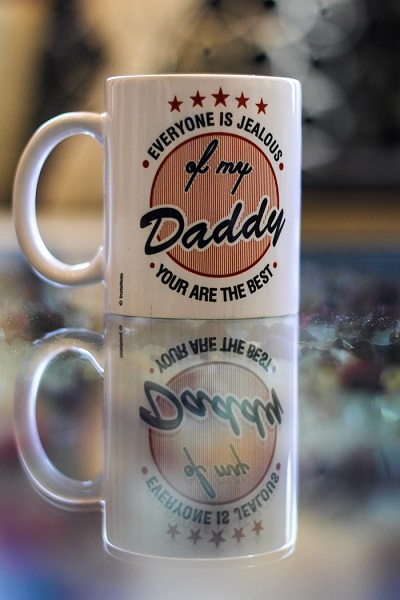 My Experience: The Mugs are for Rs 249/- each & the quality of the Mugs is pretty good. My and papa have been using the mugs over last many days & the mugs are superior in quality. There isn't any foul smell in the mugs. The printing over the mugs is good too as even after so many washes; there isn't any problem or deterioration of the printed quotes. Moreover Instanote works on Customized Orders too so you can get any quote done on your Mugs.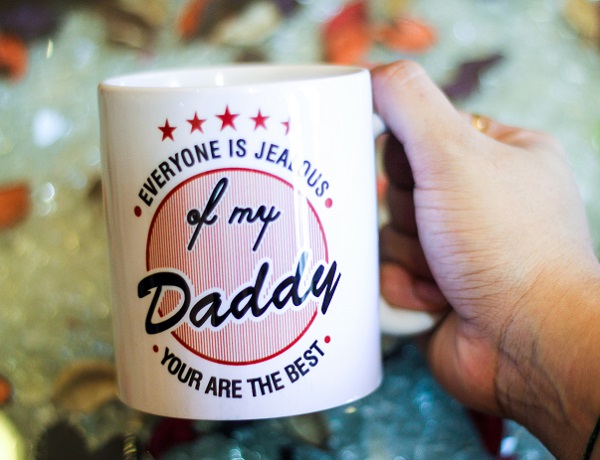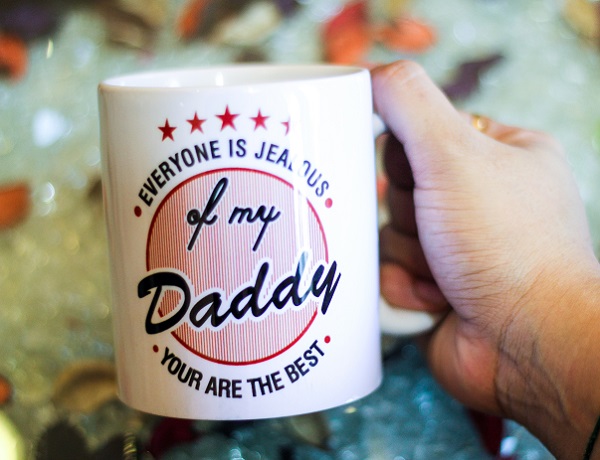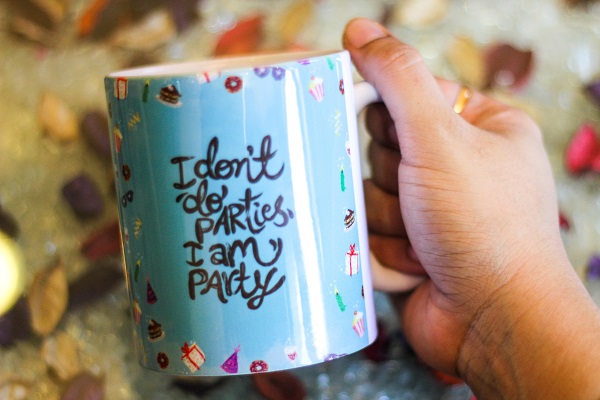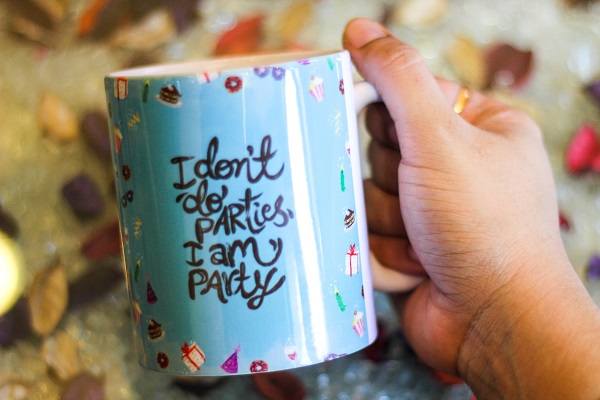 Motivational Desk Frame Poster
Here comes the USP of this package. Over last many weeks, I was eager to purchase a Frame Poster with some Motivational Quote for my brother. When looking for Mugs & Diaries on Instanote I came across Motivational Desk Frame Poster as well as Motivational Wall Frame Poster, so I thought of buying one. I got this one: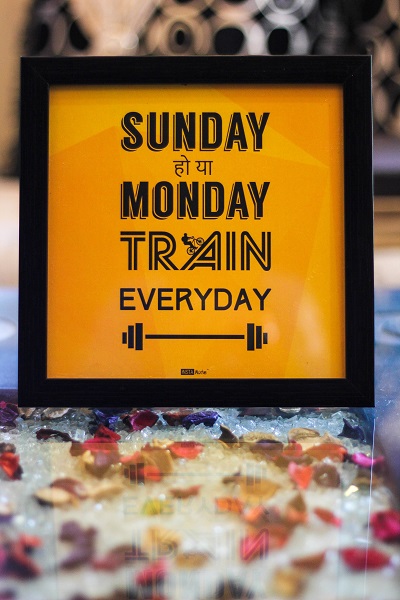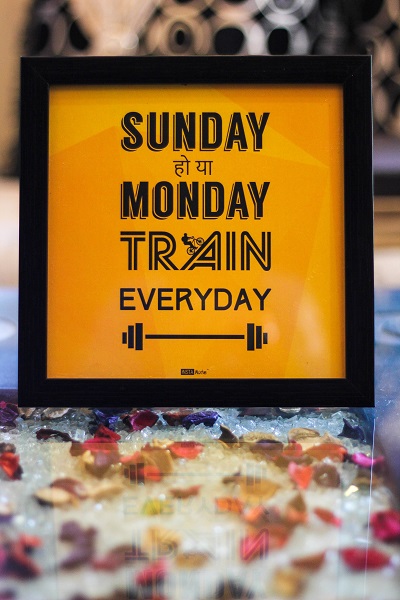 This one is very bright Motivational Desk Frame Poster saying, "Sunday Ho Ya Monday Train Everyday." Honestly the moment my brother saw it, he was so damn happy that this Poster fulfilled its worth on the spot. My brother is working hard in gym to prepare for his Bodybuilding Dreams & this gift I think came right time.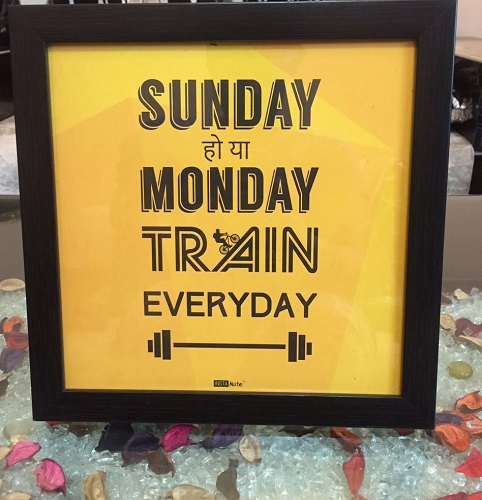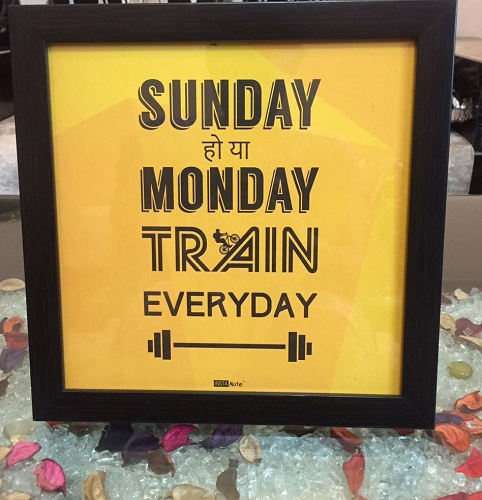 Talking about the quality, needn't mention Instanote is offering Good Quality in all of their products & this one is not an exception. The quality is 100% & even the Print, the size, the look & everything else is just so perfect. I think this can be a perfect Gift for Your Brothers or Your Man on any occasion or it's perfect for Office Desk too. You can get any quote customized as per your liking also for Wall Frame Poster or Desk Frame Poster.
Price: 399/- per piece
Will I Recommend InstaNote:
Yes, I Will Recommend Instanote Products! Overall I loved the products from Instanote. Their collection is so colorful, bright & quirky. The quality is quite good & rates are budget friendly. In fact, getting such good quality products at such affordable rates is their USP I think. I will highly recommend everyone to visit www.Instanote.in & get something out of their magic box.
Where to Order: You can check their collection & place your order at their official website www.Instanote.in or order at Amazon.in
Suggested Topics:
You may also like
LIVE YOUR PREGNANCY A COOL DIVA STYLE
9 FOODS TO REDUCE WEIGHT NATURALLY & EASILY
REVIEW OF ANTI TANNING PACK FROM NUSKAA
REVIEW OF TOMATO FACE WASH FROM AROMA ESSENTIALS
REVIEW OF MISS NAILS NAIL PAINTS