Hey My Lovely Peeps 🙂
Summers are augmenting like list of things I want to buy (when I will win a lottery to buy them :P) Summers means lots of sweat & sweat means body odor. No matter summer or winters, I don't know why some people underestimate the need to smell good! I am a person who is always in favor of smelling good 24*7. No matter you look damn good like Brad Pitt or like Katrina Kaif, if you smell like goat no one will be interested to come near you; all your charm will go in vain. Let me introduce you to a new series of pocket perfumes launched by Neesh. Here's Neesh Perfume Review.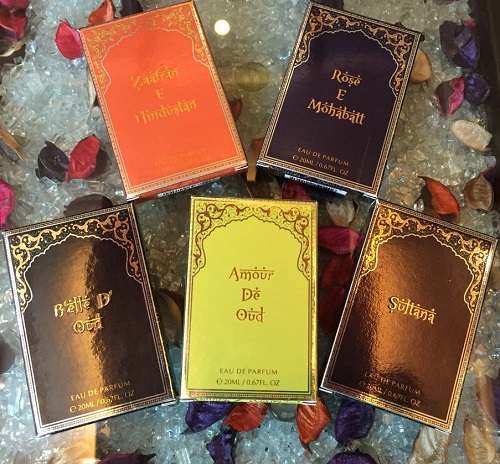 About Company:
Since the genesis, NEESH has defined style and beauty. NEESH's passion and distinctive style has created the most fabulous perfumes in the world. We are a place where the story of our brand and its grand evolution will be told by our marvelous designs and prolific perfumes. Come and explore Neesh's heritage collection to matters of the heart.

What Company Says about their Perfumes:
The company provides following info about its perfumes:
Why to buy?
—Neesh perfumes contain high quality fragrances.
—Neesh perfumes last up to 12 hours.
—Each spray costs less than Rs. 1.
—Neesh perfume pikpacks fits in every pocket.
 Price – Rs.340/- | Quantity – 20ml |
Availability – Available in majority of online stores as well as in offline stores | Buy Neesh Perfumes from their official website | Amazon | Flipkart
 Variants – 12
Women – Zaafran-E-Hindustan | Sultana | Rose-E-Mohabatt | Oud-De-Venice | Belle-D-Oud | Amour-De-Oud
Men – Oud-E-Khaas | Moha-beau-t | Eau-De-Mehfil | Attar-E-Neesh | Attar-E-Nazakat | Atar-E-Ishq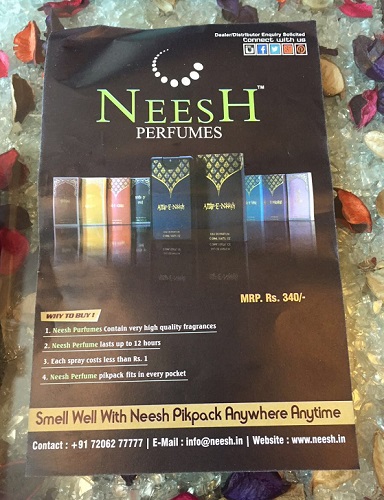 Perfumes I Got:
As I have always said, I am a huge fan of fragrances. In fact I prefer keeping a deo or perfume in my bag for touch ups during day. It's easy to carry them in big handbags or laptop bags at work but the big packaging always cause me trouble to carry them in clutches or small slings during my hangouts with friends etc. This is when I came across Neesh Perfumes as they claims that their pikpacks fits in every pocket. Here's 5 fragrances I tried:
#1. Rose-E-Mohabatt (Women):
Rose E Mohabatt by Neesh will leave him completely amused. It is our most enticing fragrance because of its luxurious components such as honey-suckle, rose and lavender.
Key Notes: honey-suckle, rose and lavender
Fragrance: It smells mild roses & is very soothing fragrance. Perfect for daily college or office wears.
#2. Sultana (Women)
Sultana by Neesh will make her feel like royalty and be the perfect measure of your love. It has the finest ingredients of perfumery and it will give you a warm breeze of amber and tea rose which is extensively heady and aromatic.
Key Notes: Indian Saffron, Tea Rose
Fragrance: A bit strong smell (just a lil bit) & gives strong yet warm rose fragrance. Will highly recommend for a romantic date night.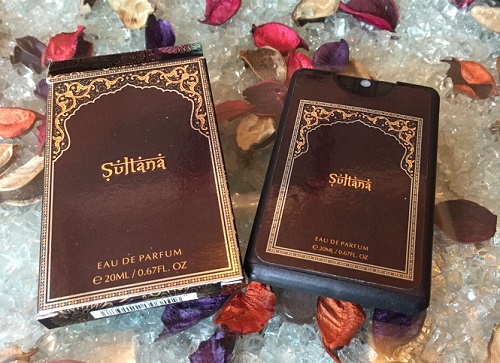 #3. Belle-D-Oud (Women)
A tantalizing fragrance for a beautiful you! Wear it on your Wedding Day and feel uncompromising. The striking scent offers a modern composition that combines power of musk and dark amber, delicacy of honey and berries, expressing luminous floral facets and a sensual, magnetic resonance. Belle d Oud by Neesh enhances all your lovely qualities.
Key Notes: Honey, Berry, Iran Saffron
Fragrance: Quite very strong but perfect for Bold looks as it portrays confidence & boldness.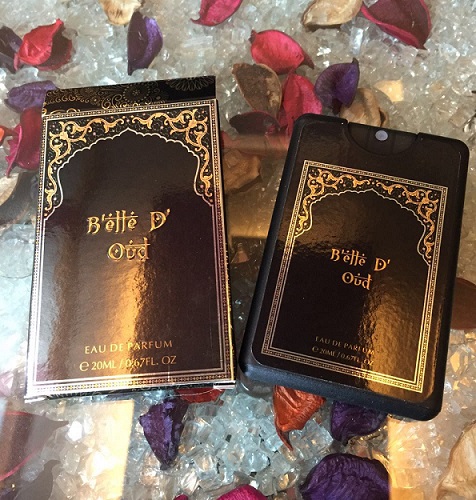 #4. Amour-De-Oud (Women)
Feel fresh and rejuvenated any time of the day with Neesh's collection of Amour de Oud. It is a fragrance which defies convention. It has a striking balance of timeless musk and dark amber aromatic notes and resolutely innovative elements that liberate the senses, offering a singular statement of determination.
Key Notes: French Rose, White Lily, Mimosa
Fragrance: My Favorite & it just perfectly defines a present day Woman: String yet Feminine. Perfect for all occasions!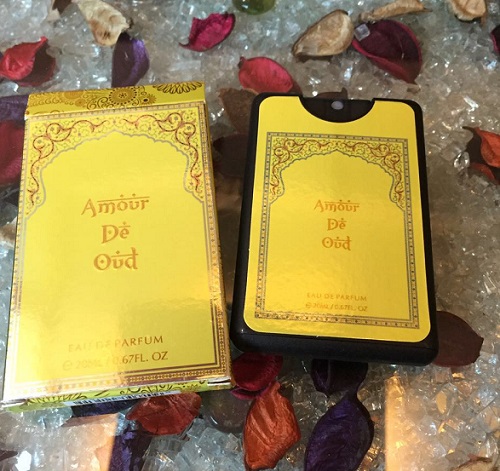 #5. Zaafran-E-Hindustan (Women)
The aromatic notes of Zaafran E Hindustan characterize the Man of Today as self-confident, knowledgeable and his nature to live in harmony with the natural world. Wear it to any celebration and make it memorable!
Key Notes: Iran Saffron, Pink Rose
Fragrance: It's a mix sort of fragrance which is quite unique too. This one is also strong.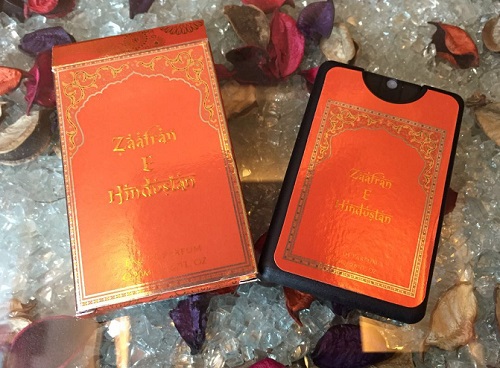 My Take on Neesh Perfumes:
Here's my take on Neesh Perfumes, things I liked & things I don't like:
Size: I liked this whole concept of Ittar style perfumes that fit your pocket. The size is so sleek that it fits my jean pocket also thou I prefer keeping it in my purses I carry. It takes as much space as a small handkerchief will take.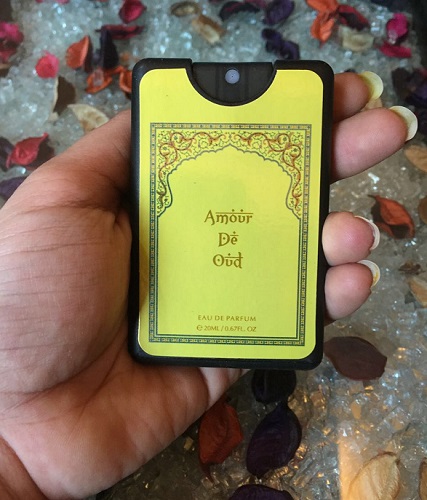 Sensitivity: The most important factor for me is it doesn't cause irritation to skin. Majority of perfumes & deodrants I use, cause irritation to my skin as I have very sensitive skin. But this one doesn't cause any sort of irritation even when I tried a patch test & applied it directly on my skin. Full points for this!
Fragrance: Fragrance is very nice. I liked every perfume & staying power is also good. None of the fragrance bothered my nose. The fragrance can stay as long as 7-8 hours which is quite good & there is no problem of touch-ups as you can carry it with you.
Packaging: All the perfumes come enclosed in individual cardboard packaging. The bottle itself comes in a plastic flat dispenser & size is pocket friendly. Biggest benefit is that it is not glass bottle so you need not worry it will break. The pattern on perfumes reminds one of Mughal Era & Mughal Architecture. Personally I loved the packaging & look.
Will I recommend Neesh Perfumes:
Yes, I will highly recommend Neesh Perfumes. Fragrances are awesome, they are long lasting, not harsh on skin & most important you can carry them anywhere even in your jean pocket. Also it's a perfect Gifting Idea too. So grab some for you & your loved ones.
Where to buy: You can buy Neesh Perfumes on their official website | Amazon | Flipkart
Let me know how much you liked Neesh Perfume Review!
You may also try THE MAN COMPANY PERFUME REVIEW – NOIRE
REVIEW OF MISS NAILS NAIL PAINTS
CHEMICAL FREE NAIL PAINTS: YES THEY EXIST
ORGANISTICK LIPSTICKS: PICTURES AND SWATCHES
Likes
(

0

)
Dislikes
(

0

)
About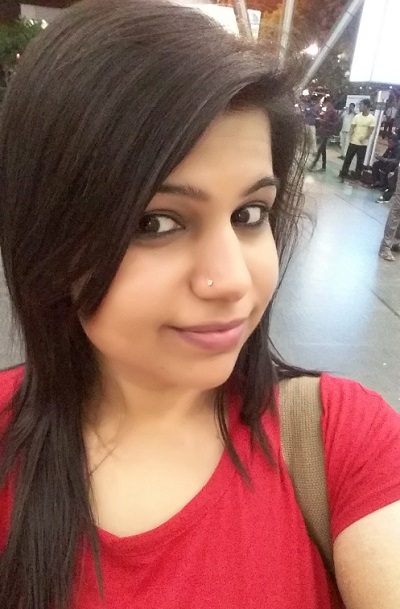 R.Bahri
MarCom professional with 7+ years of hands on experience in Content Writing, Editing & Internet Marketing, R.Bahri is Director of Genesis Whiz. She has written numerous Articles on Style, Technology, Health, Beauty, and Lifestyle with core aim to Break age old society Myths. Visit
www.GenesisWhiz.com
or Connect with her on
LinkedIn
, to know more about her.