Skin is an important part of our body. If you are wondering why you should add Vitamin C Serum to Your Skin Care Routine then this post is for you. It protects our body from external infections. You must have seen that in the olden times, Ayurveda experts used to find out which disease we have just by looking at our skin. What is going on inside our body is also known on our skin outside provided we have the knowledge to see. Well, this is a thing of the past, nowadays many new problems have come in the fast-changing world.
With this changing world, the methods of solving skin-related problems have also changed. To keep your skin healthy, it is advisable to take many types of fruits, Vegetables & vitamins. Along with this, it is also advised to use some vitamin-based skincare products.
Skincare specialists recommend the use of vitamin C-based serums on the skin in most cases. Vitamin C-based serum works like a panacea on many skin-related problems. Anyway, Vitamin C is very beneficial for our skin. It helps in exfoliating the dead skin of the face. Vitamin C brightens the skin and can be used as a night cream to moisturize. Let us first know about this vitamin C serum.
What is Vitamin C Serum?
If you are even a little interested in skincare, then you must have heard about Vitamin C Serum. But if you do not know, then this is a kind of anti-aging product and is used to make the skin glow. With the help of Vitamin C, your skin glows and does not become wrinkled quickly. To keep your skin better, you may be eating plenty of vegetables and fruits related to vitamin C, but still, this vitamin may not be going into your skin. Vitamin C serum is used to solve this problem.
Here are some reasons why you should Add Vitamin C Serum to Your Skin Care Routine.
1. Safe & Beneficial for Skin
Vitamin C is considered the best for skincare. Most people can keep vitamin C on the skin for a long time. There are no side effects of using this on any type of skin. But in very rare cases, people with hypersensitive skin types may experience a slight burning sensation. Vitamin C can also be safely used with other skincare products and chemicals. These skincare activities include alpha-hydroxy acids, retinol, and SPF, etc.
2. Hydrate Skin
To get good skin, you must maintain moisture in your skin. Vitamin C enriched skincare products contain magnesium ascorbyl phosphate which provides moisture to your skin. If there is enough moisture in your skin, then it will give more glow to your face and you will look beautiful.
3. Brightens The Complexion
It brightens up the complexion of the face. It makes your skin smooth and reduces pigmentation significantly. Your face becomes glowing. Along with beauty, a different kind of glow starts appearing on your face. This makes your personality even better.
4. Even out Skin Tone
Many times, due to some skin-related infection or due to the burning of the skin due to sunlight, your face starts appearing in two types. It evens out your face. Removes excess redness from your face and makes your face equally beautiful and clean.
5. Relief from Sunburn
Our skin often burns due to being in the sun. Our skin cells die due to ultraviolet rays and the facial glow also fades. Skincare products containing Vitamin C help us to regenerate the glow of our face by helping us with this problem. They give re-growth to our cells, which makes our face glow again.
6. Heal Wounds
Vitamin C-rich serum helps us to fill the scars that occur on our face due to various types of allergic infections and pimples, boils. Facial scars and wounds persist rapidly, which also reduces the chances of developing infections and other types of skin-related problems.
7. Prevent Sagging Skin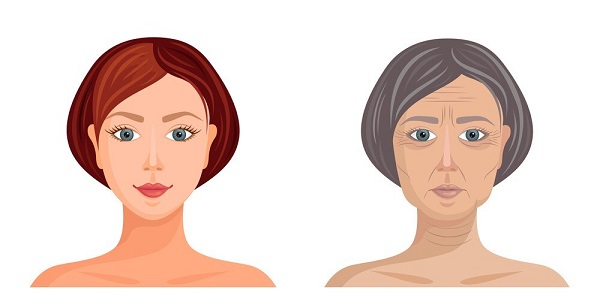 There can be many reasons behind hanging facial skin. One reason for this is that when you get a little older, your facial skin may start hanging. Apart from this, if the level of collagen in your body decreases even at a young age, then the skin on your face does not hang. Or rather, the skin on your face becomes loose. Vitamin C also helps you in fighting such a serious problem. It gives your skin a boost and helps to tighten it.
8. Increases Production of Collagen
As you have come to know what kind of problems can arise in your body only due to a low amount of collagen. If you want to avoid these problems in time, then you should use skincare serum containing vitamin C. It will also help in increasing the amount of collagen in your body. Due to which you will never have to face the problem of hanging facial skin.
9. Lighten Under-Eye Circles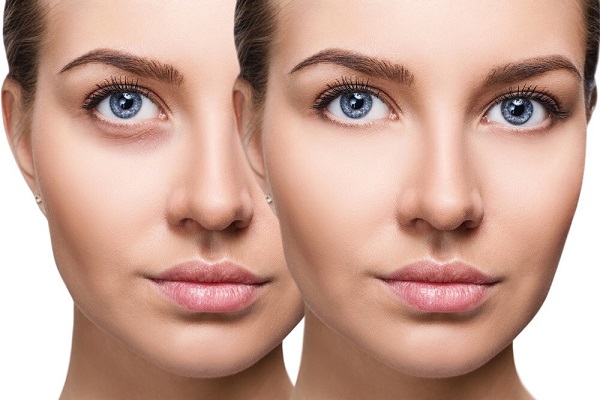 Due to not getting enough sleep, working late at night, or due to many other reasons, dark circles are formed under your eyes. It does not look good on your face at all and reduces your beauty. Vitamin C-rich serum also helps you fight this problem. It will help in removing your dark circles and your face will get a different glow.
10. Lightens Hyperpigmentation
Spots on the skin are called hyperpigmentation. Because of this, the color of those spots starts turning black. Sunspots, age spots, etc. Many problems are counted in hyperpigmentation. This serum also addresses the problems arising out of your hyperpigmentation. Balances the amount of melanin in your body and brings a different glow to your face.
So you must have come to know that there are many benefits to your skin by using a serum containing Vitamin C. If your facial skin is not getting enough vitamin C through your food, even then a serum containing vitamin C helps you. There are countless benefits of using Vitamin C serum and it keeps your skin young. If you also want to get a glow on your face and want to enhance your beauty more, then start using serum containing vitamin C today.
Bonus tip to avoid Vitamin C deficiency
Many fruits are rich in vitamin C. Orange, lychee, pineapple, watermelon, cherries are some of the fruits you can juice to make a healthy, immunity booster drink.
Eat foods rich in Vitamin C. Guava, Kiwi, Broccoli, Lychee, Thyme, Parsley, Papaya, Strawberry and Orange will give you plenty of Vitamin C.
Many types of milkshakes and smoothies can also give you vitamin C. Strawberry Shake, Mango Shake, Apple Shake, Kiwi Smoothie and Papaya Smoothie are some interesting options.
Suggested Topics:
You may also like
BEST HOME REMEDIES TO PREVENT ACNE
7 MISTAKES TO AVOID WHILE BRUSHING TEETH
HOW TO GO "GREEN" IN EVERY ASPECT OF LIFE
LIVE YOUR PREGNANCY A COOL DIVA STYLE
9 FOODS TO REDUCE WEIGHT NATURALLY & EASILY