One of the horrible nights of people is getting tanned in vacations due to lots of sun exposure. Our outer layer of the skin gets uneven color, its light and dark getting tan patches and also due to summer our skin gets damaged in many other ways too. Though in western countries they prefer tanned skin more than pale skin. But if we want healthier and less tanned skin rather than burned and  dark complexion there are lots of tan removal face pack too and that to homemade. As our skin is exposed to lot of pollution and sun it gets burned or tanned and also our skin gets oily. Face packs make everything better. Here are Tan Removal Face Pack
4 Tan Removal Face Packs:
1. Tan Removal Coffee Powder Face Pack:
Coffee is highly recommended as it is extremely helpful for rough skin, removal of suntan. When you use coffee as a face scrub on your face it improves blood circulation and regenerates natural skin tone. Take coffee powder 1 tbsp add 1 tbsp honey and few drops of lemon. Mix it well keep the paste on your face for 15-20 minutes, and then wash your face with lukewarm water in circular motion. It helps to remove dark spots and pigmentation.
2. Lemon and Yoghurt Tan Mask:
Yoghurt gives cooling effect as due to the sun your skin burn. It'll improve your skin texture so for this pack, you'll have to take 1-2 tbsp of yoghurt add few drops of lemon juice mix t well. And you can apply this on every part of your body which is tanned hands, legs and face. Keep it for 10-15 minutes and wash it with cold water. after you clean your face for better effect apply moisturizer, your skin will feel smooth.
3. Turmeric and Aloe Vera Tan Removal:
Aloe Vera is used for many things as it has lots of benefits. It helps with skin problems diabetes and a lot more things. It also helps with suntan and turmeric is the most desi thing used in every homemade face pack as it enlightens your skin. Take 1 tbsp of aloe Vera add a pinch of turmeric in it. Mix it well and this paste can also applied on various parts of your body so apply it on every tan on your body. You can leave it for a whole night or keep for 1-2 hour and wash it off.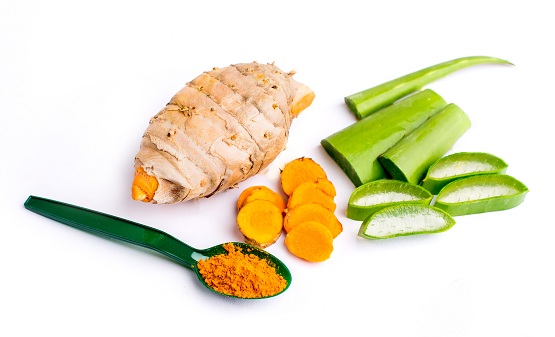 4. Raw milk, Turmeric and Lemon Juice:
Highly effective for tan removal when it comes to raw milk, you can apply this face pack every day before you go to sleep. It is really effective as milk moisturizes your skin. For this face pack take raw milk in a bowl, add pinch of turmeric, few drops of lemon and mix it well. Apply the pack and leave for 5 mins. In this 5 mins the pack will dry, so after that apply the second layer again. Repeat it 20 times then rub your palms in circular motion and remove the settled milk. As it'll remove all the dirt and pollution from your face.
Also Try
15 Common Fashion Mistakes Most Men Make
Lose Weight Easily with these 5 Best Negative Calorie Foods