"YAMI Herbals Skin Brightening Face Pack Review"
Hey My Lovely Peeps 🙂
It's the 'Strangest Weather Time' of the year where it's hot as well as cold from time to time. You get sweaty during day time & feel some cold at night time. Humidity is in the air 😛 instead of Love 😀 & this weather is taking our skin with a  troll. Yes, weather & sweat along with Man Gifted Pollution is making skin oily, patchy, un-even skin tone, open pores & sticky kind of with dullness and No Glow. So I was looking for something that helps skin get some life & gives a glow too but please NO CHEMICALS. Recently I tried one product from YAMI Herbals – YAMI Herbal Skin Polishing Scrub which turned out quite good. So I had a word with the owner who also gives consultation for skin & hair problems. She suggested YAMI Herbal Skin Brightening Face Pack & I thought to give it a try. The best thing, these products are totally Chemical Free, Herbal, Natural and Organic. Here's Review of YAMI Herbal Skin Brightening Face Pack.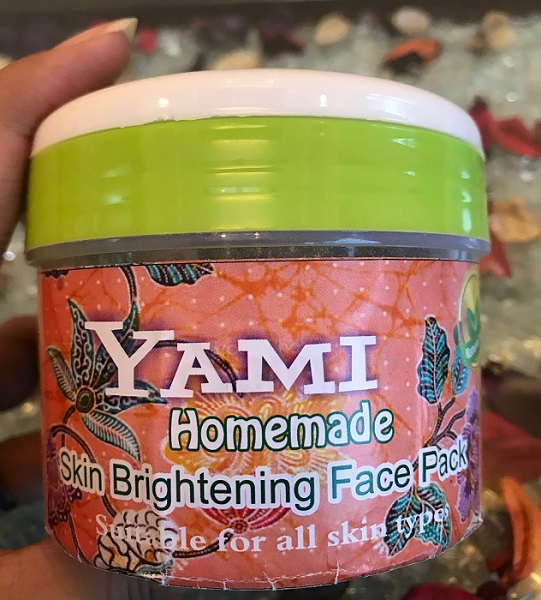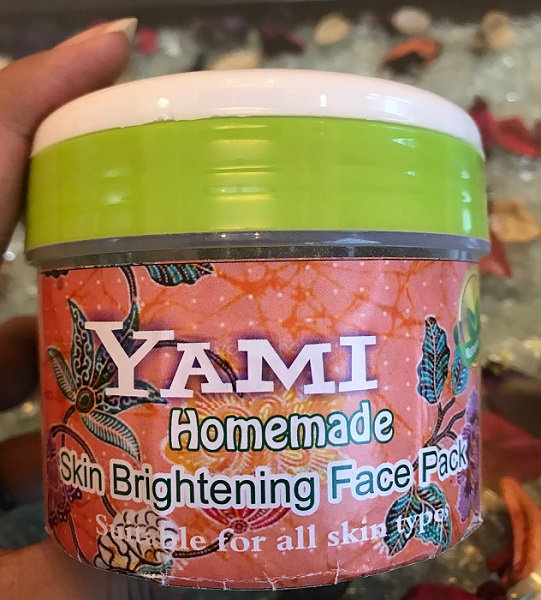 About YAMI Herbals:
YAMI HERBALS is an herbal brand that has skin and hair care products which are handmade. Products are totally Chemical Free, Herbal, Natural and Organic.
Price: Rs. 200/- for 100gm pack
Best Before: 1 Year
Ingredients: Badam, pista, potato starch, whole green gram, cucumber seeds, orange peel, pudina leaves, cinnamon, oats, samba wheat and aavarampoo.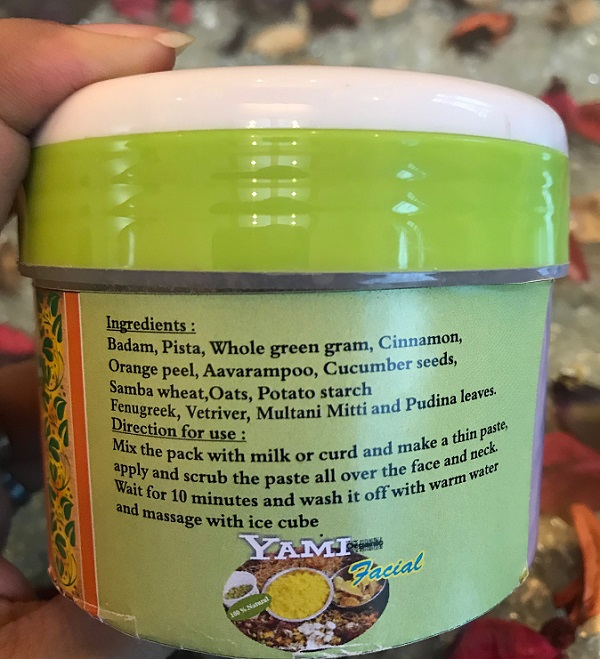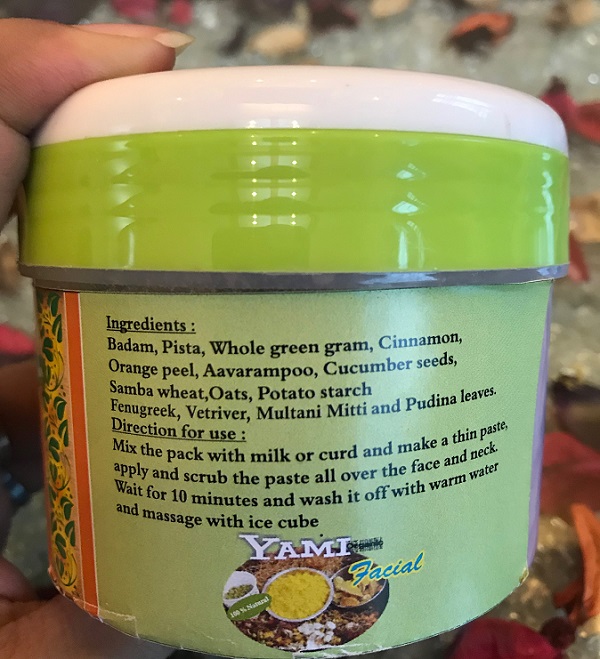 How to Use:
Mix the pack with curd or milk and make a thin paste. Apply and scrub gently all over the face. Wait for 10mins and then wash off with warm water and massage with ice cube.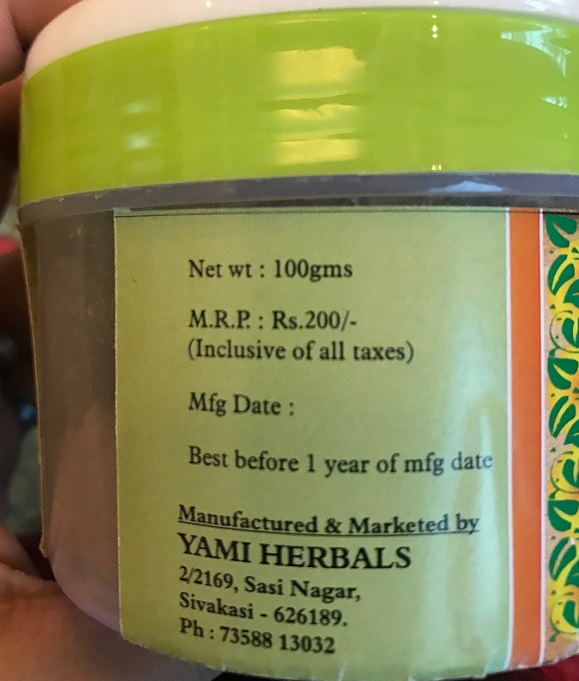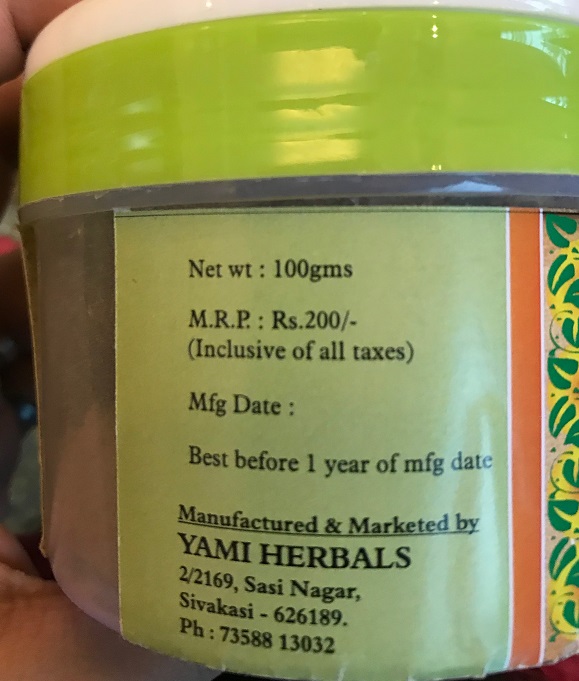 Review of YAMI Herbal Skin Brightening Face Pack:
YAMI HERBALS Skin Brightening Face Pack comes in a simple plastic tub with a screw open cap. You simply have to open the bottle, take some with a spoon into a bowl and make pack. The scrub comes with a spoon inside the box and it is in powder form & light henna green in color. It has a strong herbal fragrance which will not bother anyone. The bottle is re-usable & I do like to recycle things + the tub is travel friendly too.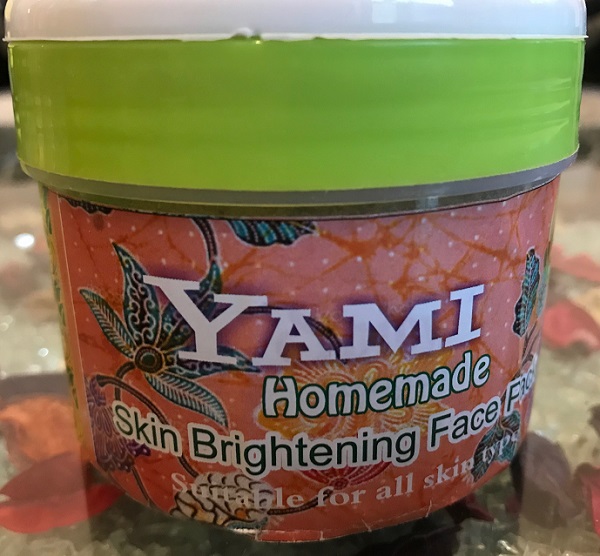 The face pack powder is muddy brown in colour and has a fragrance that resembles the smell of several spices mixed with gram! Since I have oily-combination face skin, I made a paste with rose water instead of curd & milk. I applied it on clean face and neck, hands and feet (as they are heavily tanned) and left it for 20 min. I removed it gently by scrubbing it off.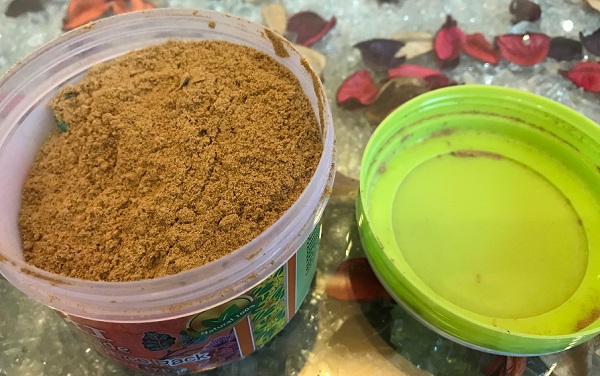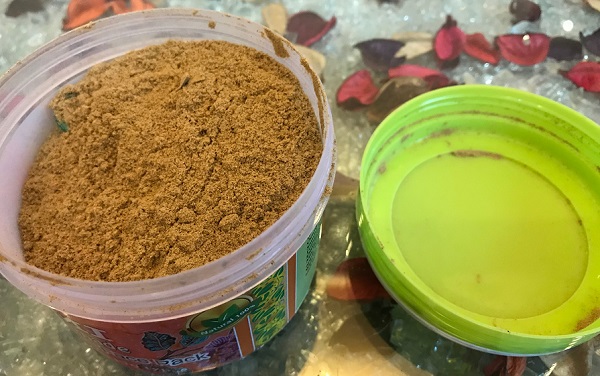 Now as per results, this face pack gently removes dead skin & impurities from face making skin looking supple, soft & clean. You can instantly see freshness on face. The face pack has some very beneficial ingredients like orange, cinnamon, oats, pista, badam, pudina leaves, cucumber seeds, potato starch etc. These are proven to boost health of skin, brighten the face, cure acne & blackheads issue, remove acne marks, reduce inflammation, fights skin infections, slow down aging process, treat sunburn and most importantly moisturize the skin. Also I got some fresh tan & it affects that too. On regular usage, this removes tanning also.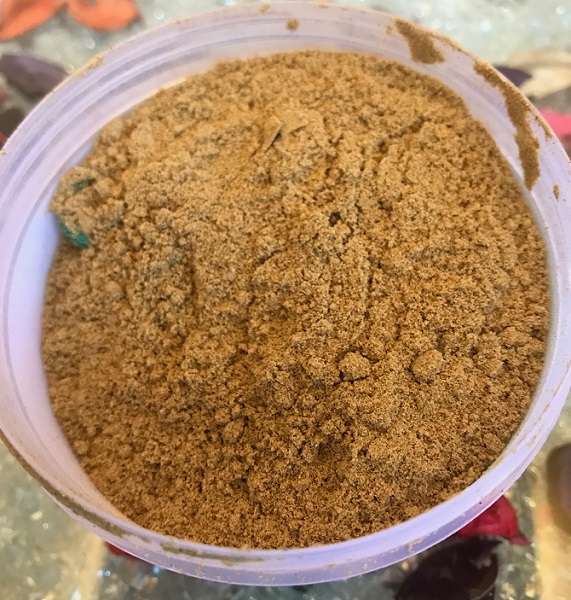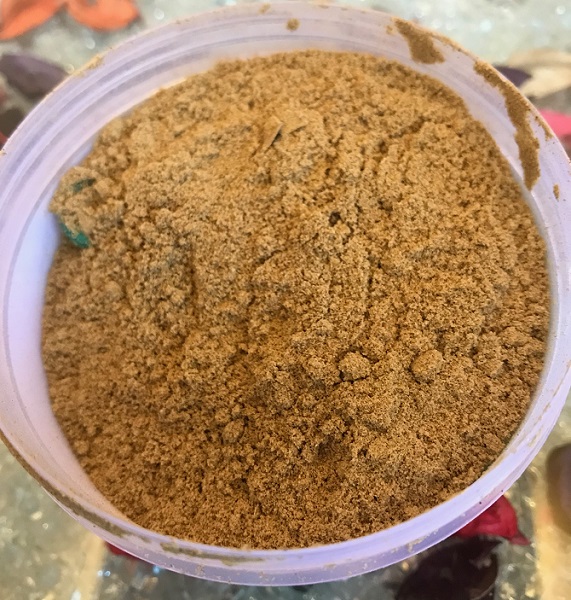 Usually herbal products take time to show result but I could see visible result with this one. Also my skin didn't feel any stretchy, dehydrated or dry post this scrub. It does remove oil from face instantly & it keeps skin hydrated instead of excess dry that most of the face packs do. So overall it's a nice product to have in your closet.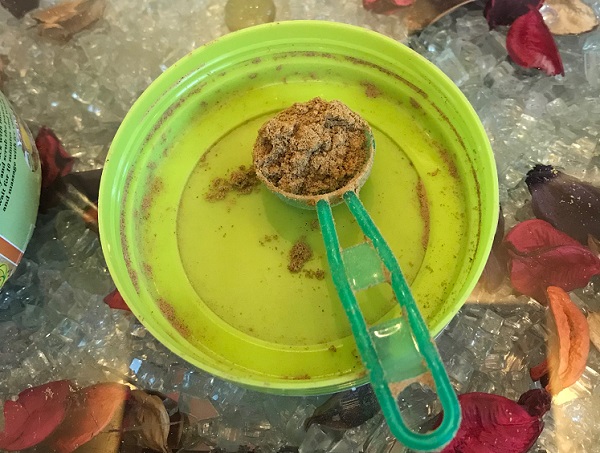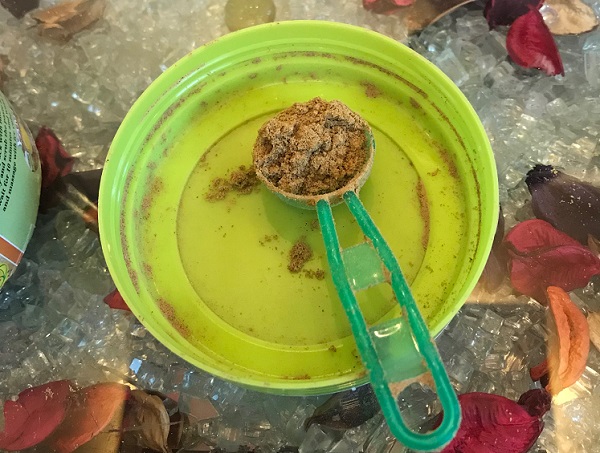 Will I Recommend YAMI HERBALS Skin Brightening Face Pack?
Yes! This is a natural, herbal & chemical free product that instantly removes skin impurities, and dead skin & helps in cleaning skin pore. Moreover it removes tanning also with gradual use.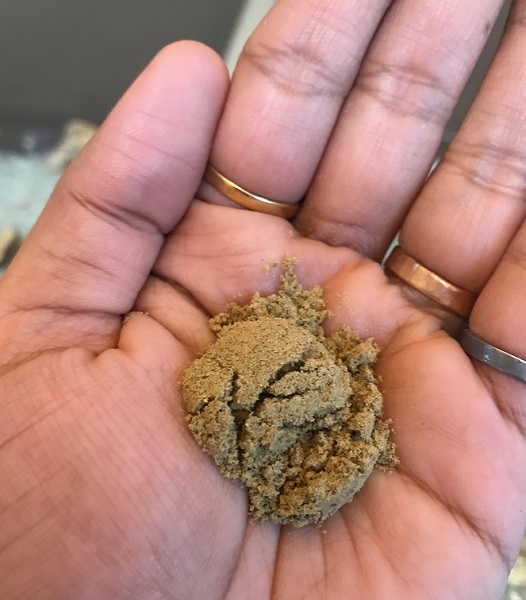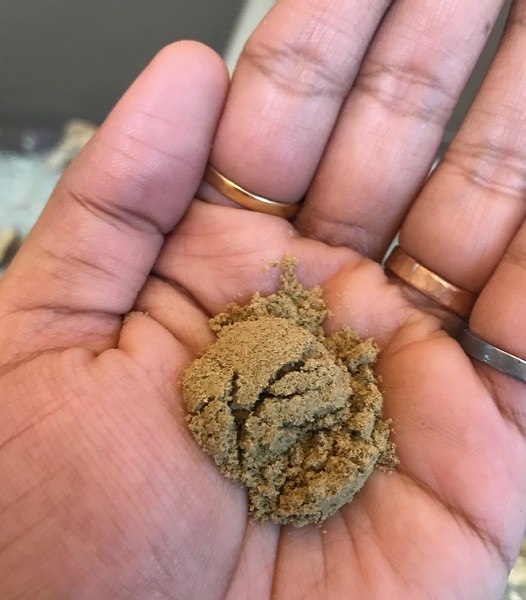 The best part about this product for me is ingredients. I know I am applying so many good things on my face which is such a satisfaction. Go for it without having any second thoughts especially if you have problematic skin.
Rating: 4.5/5
Where to Buy: You can buy YAMI HERBALS Skin Brightening Face Pack at their Facebook or Instagram page.
YAMI HERBALS Facebook: YAMI HERBALS
YAMI HERBALS Instagram: YAMI HERBALS
YAMI HERBALS Contact Number: 7358813032
Also let me know how much you liked my YAMI HERBALS Skin Brightening Face Pack Review.
Also Try
HOW TO REMOVE SUN TAN QUICKLY AT HOME
10 INTERESTING FACTS ABOUT BRAD PITT
REVIEW OF BRIDAL UBTAN PACK FROM NUSKĀA
15 INTERESTING FACTS ABOUT EARTH
9 FOODS TO REDUCE WEIGHT NATURALLY & EASILY
BEST HOME REMEDIES TO PREVENT ACNE