Hey My Lovely Peeps 🙂

I am always in hunt of Organic and Herbal Products that gives a Natural Glow to My Skin. More important that glow stays for some time, not like chemical infused products which provide instant glow but that glow vanishes within few hours. During this hunt, I came across a miraculous product; Bridal Ubtan Pack from NUSKĀA. The best thing, bridal face & Body Ubtan Scrub pack is totally Chemical Free, Herbal, Natural and Organic. Here review of Bridal Ubtan Pack from NUSKĀA.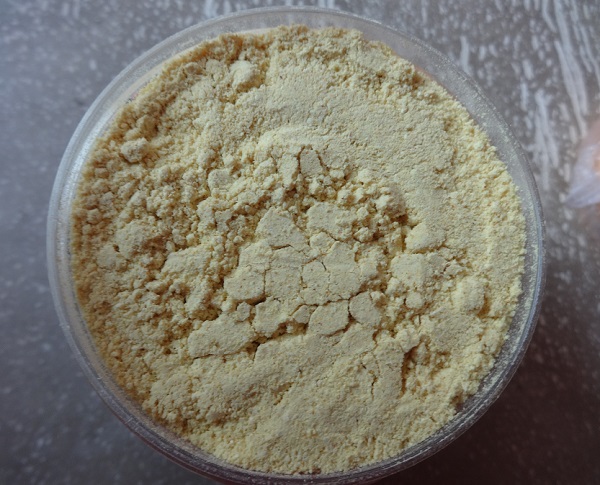 About NUSKĀA Care Solutions:
"Perfect Solution to Every Skin Type"
NUSKĀA is a brand which was built, keeping in mind the needs of people for 100% chemical free yet effective products. NUSKĀA is 100% Pure, 100% Chemical Free, 100% Herbal, and 100% Non-Reactive & 100% Effective. It even customizes the products as per customer's preferences, which is their best part. People have loved NUSKĀA for being true at suggesting products and providing best solutions which have helped them heal their skin easily. Moreover NUSKĀA Packs Are Not Only for Face or for Women Only but are for ENTIRE BODY, since they are skin packs & are for MEN too!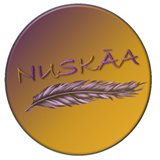 What Company Claims:
NUSKĀA Bridal Ubtan Pack (now known as bridal face & Body Ubtan Scrub) Polishes the skin and brings Shine & Instant Glow to Skin. The Ubtan Pack helps in removing dirt from skin pores.
Price: Rs. 450/- for 200gm pack
Best Before: 9 months from date of dispatch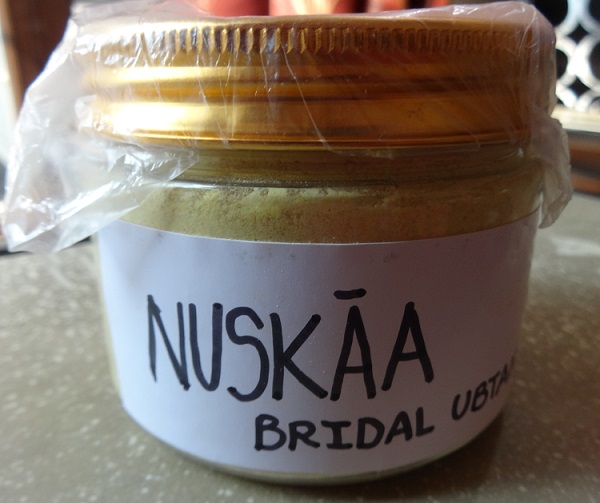 How to Use:
Here are directions to use it. Directions To Apply:
#1.Wash your skin with face wash/Soap/Body Wash. Pat dry the area.
#2.Make a semi paste mixture of the required quantity with Mils, Rose Water or Normal Water.
#3.Apply a thin layer of the mixture on the skin.
#4.Allow it to dry for 10-15 minutes. (Kindly make sure, you do not sit infront of AC or directly under fan, allow the mixture to dry naturally)
#5.Wash off the pack, after 15-20 minutes, maximum. (Its okay, if till that time your pack didn't dry completely)
#6.Pat dry the skin and leave it as it is.
Please Note: DONOT use soap, on that area, until 2-3 hours since it takes time for skin to absorb the properties of pack.
Also Try REVIEW OF ANTI TANNING PACK FROM NUSKAA
My Take on Bridal Ubtan Pack from NUSKĀA:
NUSKĀA Bridal Ubtan Pack comes in a simple white plastic tub with golden screw open cap. You simply have to open the bottle, take some with a spoon into a bowl and make pack. The Ubtan is in powder form & light yellow in color. The smell and total appear reminds me of that Besan Ubtan my mom makes at home.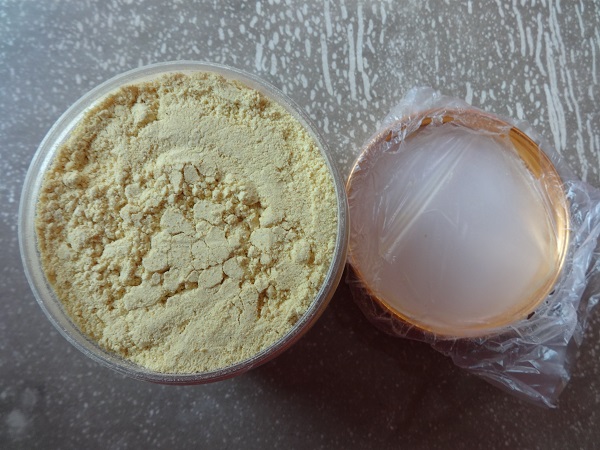 I applied it on clean face after exfoliating my skin with my Raw Rituals Black Magic Face Scrub, let it dry normally for 20 minutes and then rinse it off. I would like to share my experience of this Ubtan in one word "Miracle". When I pat dry my face & looked into mirror, I was like OMG, photoshopped mirror 😛 There was visible glow on face and my skin was so clear & radiant. At that time, I realized there was so much dead skin, impurities and tanning on my skin that got clear with this Ubtan.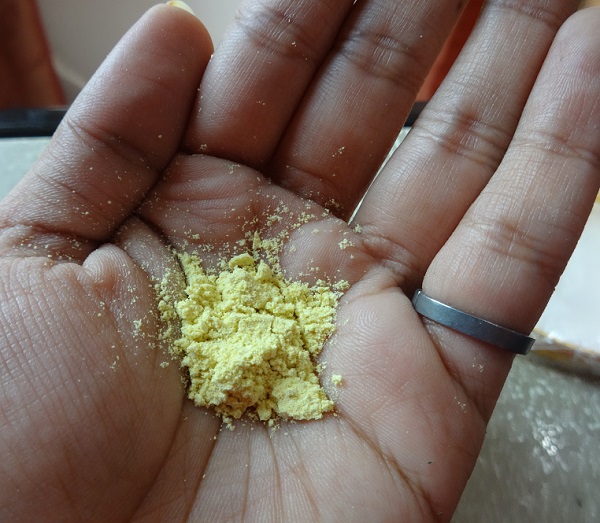 Now my face was so radiant that full day. Everyone (& I mean almost everyone) asked me, what I have applied on skin or whether I have taken some dermatological treatment for instant Radiant Skin. Also my skin didn't feel any stretchy, dehydrated or dry post this pack. The glow was there for next 2-3 days while the skin was smooth & clear for almost a week. So I have started applying it once a week to maintain the clear, smooth & flawless skin FOREVER 😀
Will I Recommend NUSKĀA Bridal Ubtan Pack?
Yes, Yes & one more Yes! This is a natural, herbal & chemical free product that gives instant glow to your face & helps in removing impurities. Go for it without having any second thoughts! This is a MUST TO HAVE in your bag thing.
Nuskaa Contact Details are Instagram, Facebook
Let me know how much you liked Review of Bridal Ubtan Pack from NUSKĀA!
You may also like
15 GIFT IDEAS FOR YOUR SISTER THIS RAKSHA BANDHAN
9 GIFT IDEAS FOR YOUR BROTHER THIS RAKSHA BANDHAN
REVIEW OF MEN GROOMING KIT FROM THE MAN COMPANY
LIVE YOUR PREGNANCY A COOL DIVA STYLE
9 FOODS TO REDUCE WEIGHT NATURALLY & EASILY
REVIEW OF ANTI TANNING PACK FROM NUSKAA