Hey My Lovely Peeps 🙂
Today I am back with something very exciting, something that will bring our childhood memories alive *Paper Boat* drinks 😀 So, here's Paper Boat Drinks Review!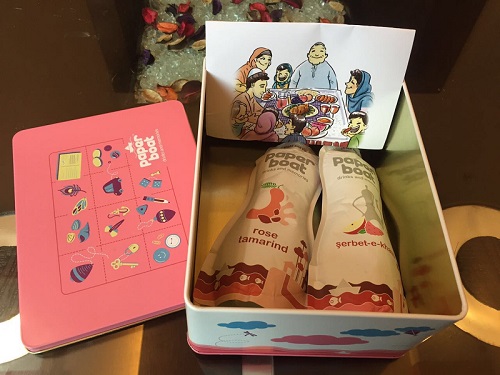 About Paper Boat Drinks:
Honestly so far one of the cutest websites I have seen. Check www.paperboatdrinks.com Such a cute, exciting & charming website.
I would like to share One Extract from there which touched my heart:
We grew up. We looked back.
"A simpler time", we said, a bit wistfully.
We looked back, wanted to touch it.
Reached out for it; longed for it.
We looked back, and we looked around.
And there were no evil bosses, just characters from a comic book.
No notes during dull presentations, just incomprehensible doodles
No traffic, just nameless faces with complex back-stories
No bad assessments, just report cards to be hidden
No cricket match to be missed, just a stomach-ache to be feigned.
Life was so beautiful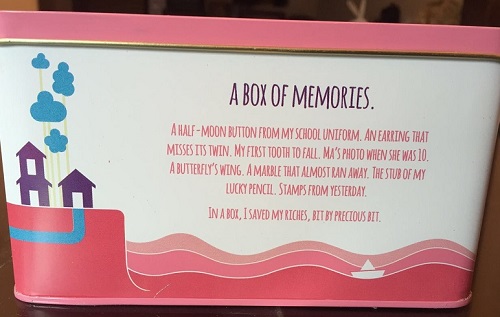 Price: Paper Boat drinks are Priced at Rs 30 for 250 ml!
Flavors I Tried:
I tried 2 flavors Serbet-e-Khaas & Rose Tamarind!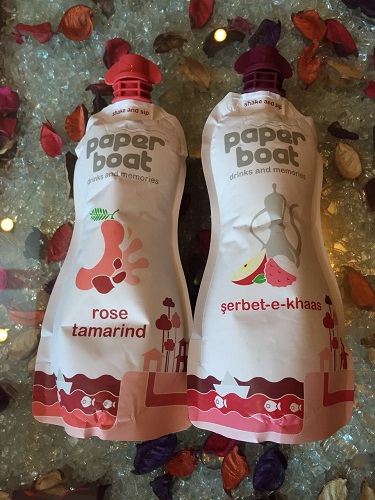 Let's see how they are
Serbet-e-Khaas
"Like the kiss of a breeze on a blistering hot day, like an oasis that's thankfully not a mirage, like the fluffy hotel bed that you collapse into after way too many pointless meetings — we present to you the comfort, the embrace, the sheer indulgence that is Serbet-e-Khaas! Alleged to be the world's oldest drink (so old, even your oldest relative can't remember its origins), this jug-ful of elixir has set itself as the gold standard for drinks everywhere."
This is what company info says for it. So heartwarming right?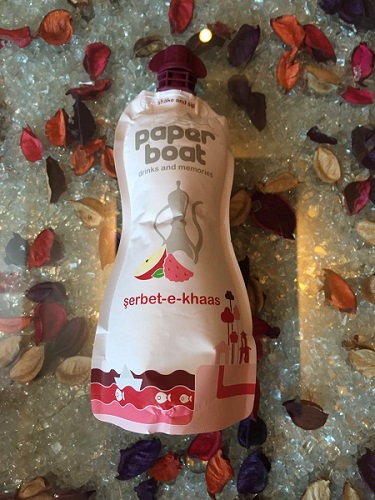 Serbet-e-Khaas Ingredient list says
-a little bit of Water
-a little bit of Apple Juice
-a little bit of Lychee Juice
-a little bit of Sugar
Along with some citric acid, grape juice & natural and nature identical flavours!
Taste:
Among 2, this one is my favorite. First it tastes *HEAVEN* Wow, what a taste & what a fragrance *Awesome*. This one is my mom's favorite to, she just simply loves its taste. She always prefers it over other aerated drinks. Even I love its fragrance & of course its taste.
Rose Tamarind
"A drink where you don't just drink the drink – you also drink in that delicious fragrance. You know how when you smell a smell so good, you want to eat it? Rose Tamarind is just that. It's a dreamy love story between a bed of roses and our familiar Imli ka Amlana. It's sweet, it's tangy, it's refreshing, it's timeless. It may also be one day played by Shah Rukh and Kajol."
This is what company info says for it. Shahrukh & Kajol thing made me laugh loud 😛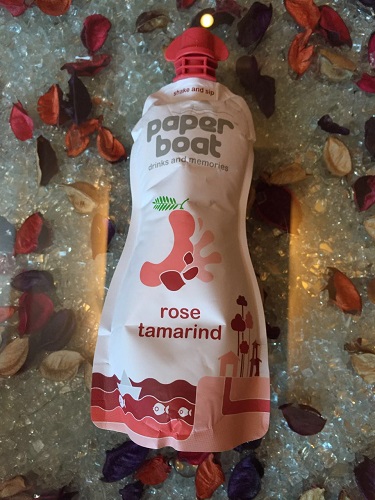 Rose Tamarind Ingredient list says
-a little bit of Water
-a little bit of Tamarind Juice
-a little bit of Sugar
Taste:
This will remind you of typical Imli ka Panna my granny used to make 🙂 As the name implies, it does taste tamarind but yes with a twist of rose essence in it. It's good for digestion also.
Would I Recommend:
Of course, Yes!!! This is a way better option for everyone than aerated drinks. Best thing, its natural & best of the best thing, whenever I hold it, it takes me back to my childhood memories 🙂 Kudoz to full family of Paper Boat for such creativity & amazing work 😀

To know more about "Paper boat" do Visit
Website: http://paperboatdrinks.com/
Facebook : https://www.facebook.com/paperboatdrinks
Instagram : https://www.instagram.com/paperboatdrinks/
Let me know how much you liked Paper Boat Drinks Review.
You may also try REVIEW OF MISS NAILS NAIL PAINTS
CHEMICAL FREE NAIL PAINTS: YES THEY EXIST