Nowadays we all have made our self so occupied with work that we rarely get time for our self. We keep our self under so much stress that we are unable to give our self some time and fail to take good care of our self. And this is where smart bands come into the picture. These days smart bands are really popular as they help people to keep track of their activities and let help them to know how fit they are. Smart Bands are available in the different price range. So, If you are looking for a smart band and your budget is under Rs 3000 and, can't decide which one to buy, then you don't worry because we have got your back. Check out "Top 5 Smart Bands In India Under 3000".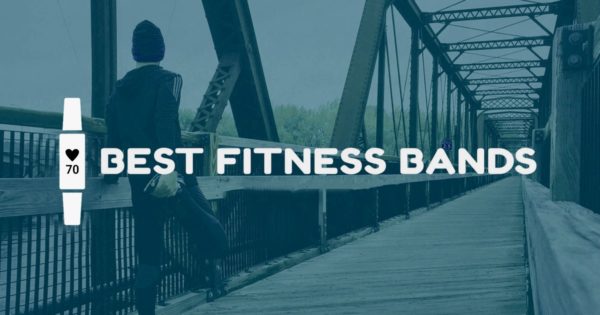 #1. Honor Band 4 Perfect Fit Smart Band
It comes with a touch display which is full-coloured and made with 2.5D scratch-free glass. Also, for the large colour screen, it has used an AMOLED touch of 0.95 inches. It's very handy for users to views texts and number on the screen as brightness can be adjusted according to the user. And, the screen is vivid which make it easy for the user to access the feature. Honor 4 has belt clip design making it a perfect and smooth fit for their customers. It contains a high-quality sensor and allows you to monitor your health without any interruption. It has a heart rate monitoring feature which keeps an accurate track of your heartbeat. Not only this, it also keeps a track of your sleeping activity and helps you improve the sleep quality with its scientific sleep monitoring feature. The best part of Honor 4 is that it is water-resistant and also sweat proof. The battery backup of this smart band is quite good. On a single charge, you can use it continuously for 17 hours straight.

#2. MevoFit Bold HR Fitness Band
It is an Indian company and specialized in designing different fitness accessories for making users comfortable. MevoFit provides you with a lightweight and affordable price. The design of the products is designed in a way to make it look cool. And the best part of this smart band is that it not only tracking your outdoor and indoor activities but you can also handle calls using this smart band. You can access all the features very easily because of its large display. Also, you can charge it using devices like a laptop as it provides you USB feature. With a single charge you can use it for 5 days so, the battery backup is good. Along with this it also provides you with an anti-lost feature. If you are an athlete, it is a good choice for you and it's also waterproof and easy to use. You may also like High Protein Diet: Easy Breakfast Menu
#3. LCARE Band 2S Fitness Band
This smart bands offers you easy handling and is very convenient for you. LCARE fitness band has a great sensor which helps you monitor your heart rate on a continuous basis, count the steps and also your sleep patterns. It helps you keep an accurate track of your health condition. Talking about its quality it has a comfortable strap and doesn't cause any kind of irritation or skin infection. It is light in weight and you can wear it all day long. You can also connect it with Bluetooth and easily manage all your calls, social media and text messages. LCARE smart band comes with 2 years warranty and you can also use it to monitor your blood pressure.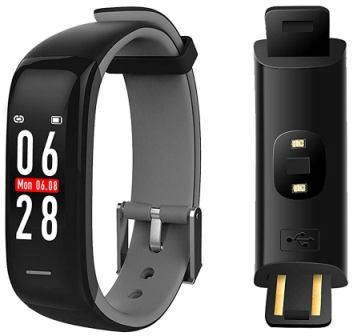 #4. Xiaomi Mi Band 3
The very first company which bought the concept of smart bands in India was Xiaomi. It offers you various features which you can easily access and if you are beginner it's quite handy for you. And the results it offers you are accurate and that's what makes it reliable. Talking about its design, it is designed in a way that it'll suit people of every age group. It provides you with a silicone strap which is very comfortable to wear. It has an OLED display and is well responsive to direct sunlight. The best part of Xiaomi Mi Band 3 is that it provides you 20 days battery life.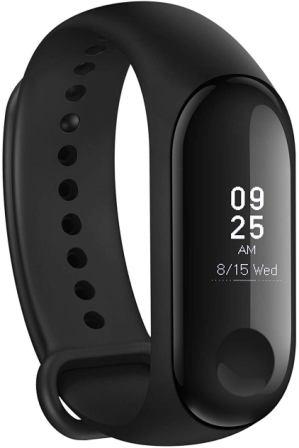 #5. Toreto Bloom Smart Watch
If you are searching for a smart band with a stylish look along with a good performance Teroto Bloom is the one for you. It is metallic built and its screen is scratch-free and suitable for all kind of activities. This smart band is light in weight and comfortable for long wear. The brightness of the device is quite feasible and visible from the distance. The display is quite large and easy to use. This smartwatch offers you an accurate count of step, sleeping pattern, and heart rate. It also keeps a track of your blood pressure too. Toreto smart band allows you to connect with Bluetooth and has 7-20 days of standby time. Also, it comes with 12 months warranty.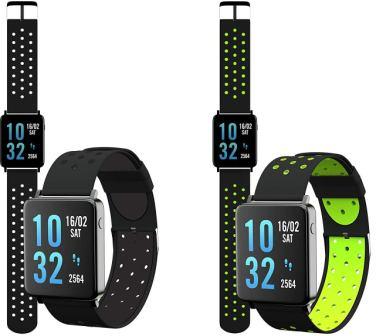 These were "Top 5 Smart Bands In India Under 3000". If you are also looking for a smart band under Rs 3000 and can't decide which one to buy, we hope now you can decide which product is suitable for you. So, do mention in the comment section out of these 5 which one you like the most. And don't forget to mention your views about "Top 5 Smart Bands In India Under 3000". 
Also Try
5 Easy Ways To Stop Excessive Sweating
Best Vivo Phones Under 15000 In India
Home Remedies for Cracked Heels
Compliments Guys Secretly Love to Hear
Places Women Secretly Wished To Be Touched
What Your Birth Month Say About Your Love Life- Part 1
What Your Birth Month Say About Your Love Life- Part 2