Long and Thick Hair, who doesn't wish for them. But, today many of us are facing hair thinning problem and thick hair has become a dream. There are many causes of hair thinning such as stress, Hormonal Imbalance, pollution, poor nutrition, and genetics too. However, your dream of having thick and beautiful hair can come true. All you need to do is take little care of your hair. Want to more about it? Check out "6 Tips to Grow Thick Hair".
#1. Massage Your Scalp
Massaging your scalp with warm oil stimulates blood circulation of your scalp and promotes hair growth. All you need to do is heat up some coconut oil and massage your scalp gently in a circular motion with your fingertips. Do massage for at least 3-4 mins and leave it overnight. Rinse off your hair with a mild shampoo next morning.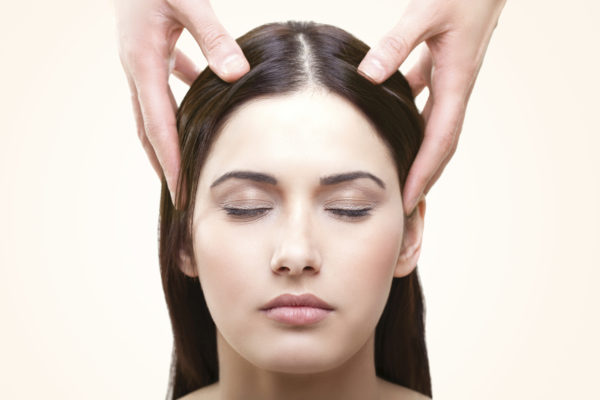 #2. Use Chemical-Free Hair Products
There are many products available in the market for thicker hair. However, we all know those products are not that effective and also include a lot of chemicals. If you are purchasing any such product from the market, do check the ingredients used in that particular product. Make sure it doesn't contain any harmful chemical as it will damage your hair and also hinder the hair growth. Say no to products which contain silicones, parabens, and sodium lauryl sulfate. Try to use products that contain less amount of chemical or product which are made of natural ingredients.
#3. Wash your Hair in a Correct Way
Washing hair in a wrong way affects your hair health a lot. Moreover, there are people who wash their hair daily which is a big no, as regular washing of hair limits your scalp from extracting the natural oil which is very necessary for the m=nourishment of the hair. Also, never use hot water to wash your hair as it makes your hair fragile and dry. It's best to wash hair with cold water or you can use lukewarm water when required. You may also like THINGS MEN SECRETLY ADMIRE ABOUT WOMEN BODY
#4. Allow Your Hair to Dry Naturally
Many people make use of dryer in order to make their hair dry faster. Making use of dyer once in a blue moon or twice is fine but, using it on a regular basis can damage your hair to a great extent. Allowing hair to dry naturally is the best option. After washing your hair tap dry them with a towel, and if you want them to dry them a little faster then sit under a fan or under the sun for some while.

#5. Hydrate Your Hair
If you want breakage-free and healthy hair then you need to apply conditioner to your hair on a regular basis. Every time you wash your hair, do apply conditioner to your hair. Also, to prevent your hair from becoming dry do apply hair serum and oil to your hair whenever possible. You may also like 5 Zodiac Signs who Always Start the Fight
#6. Trimming your Hair is Necessary
we understand you want to long hair and don't wanna cut them but, getting your hair trim every 3 months is really important. When you trim your hair, it helps you to get rid of split ends which act as a hinder in your hair growth. Moreover, the right haircut gives your hair a thicker look. You may also like 10 Facts About the Female Body Very Few People Know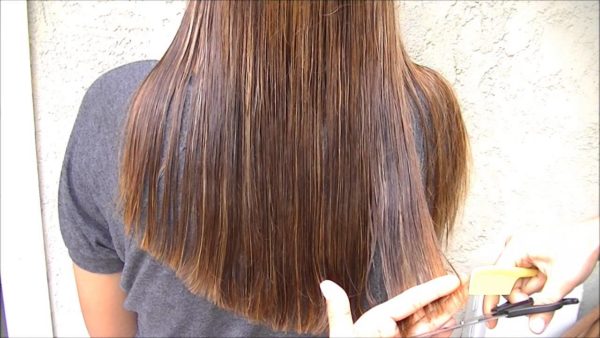 These were "6 Tips to Grow Thick Hair". If you want to have thick and beautiful hair, all you need to do is a little extra care. If you follow these 6 tips on a regular basis your dream of having thick hair will surely come true. Also, while doing these tips, make sure you keep a check on your diet too. Make sure to include protein, Vitamin E, C, and A, iron, calcium, and magnesium in your diet. As a proper diet is a must for the nourishment of hair. Also, don't forget to tell us well "6 Tips to Grow Thick Hair" worked for you.
Also Try
Intel Shows Dual-Screen Laptop Prototype and More at Computex 2019
DIY To Get Rid Of Stretch Marks
Tips to Get Rid of Double Chin
Zodiac Sign that Makes Most Passionate and Powerful Couple – Part 2
Home Remedies for Unwanted Facial Hair
Zodiac Sign that Makes Most Passionate and Powerful Couple – Part 1