Our heels are the most ignored part of the body. However, it requires the same amount of attention as our other body parts do. Moreover, cracked heels don't make us look any better. Our skin on the feet becomes dry which leads to cracks in the skin. The main reason why our skin becomes dry is that oil glands are present in that particular area. However, overexposure to pollution, lack of moisturiaztion, thyroid, diabetes, etc are also some of the reasons why people have dry feet or cracked heels issue. But, you don't have to worry because you can heel easily at home with these amazing "Home Remedies for Cracked Heels".
#1. Vinegar and Listerine
Vinegar contains mild acid, which helps you to soften the dry skin and also remove dead skin cells making it easy for you to exfoliate your skin. While Listerine contains alcohol and thymol, it helps you to deal with fungus in your nails and repair your cracked heels. Let's see how to use it-
Things You'll Need
1- White Vinegar ( 1 cup)
2- Listerine ( 1 cup)
3- Water ( 2 cups)
Directions
1- In a bucket or a big bowl add 1 cup of white vinegar, 1 cup of listerine and 2 cups of water. Make sure you use lukewarm water.
2- Mix the mixture well and once the mixture is ready, soak your feet in it for 15 minutes.
3- After 15 minutes, remove from feet from the mixture and make use of pumice stone to scrub your skin in order to remove the dead skin.
4- Rinse your feet with clean water.
5- Dry your feet, make sure you don't rub your feet and pat dry them. Also, don't forget to moisturize them.
6- Do it every day until your cracked heels are healed.
#2. Banana
Banana is rich in Vitamin A, C, and B6. It helps to keep your skin elastic and also hydrated at the same time. Banana also contains potassium which allows it to act as a natural moisturizer for your skin. You may also like THINGS MEN SECRETLY ADMIRE ABOUT WOMEN BODY
Things You Need
1- Ripe Banana (2)
Directions
1- In a bowl mash 2 bananas until to get a fine paste. Make sure you pick up ripe bananas only. Unripe banana can be harmful to your skin as they contain acid.
2- Apply the paste all over your feet including the sides of your toe and nail beds too.
3- Gently rub the applies paste and leave for 20 minutes.
4- After 20 minutes rinse off your feet with water.
5- Do this every day before going to bed for at least 2 weeks or you can continue doing it until you get the desirable results.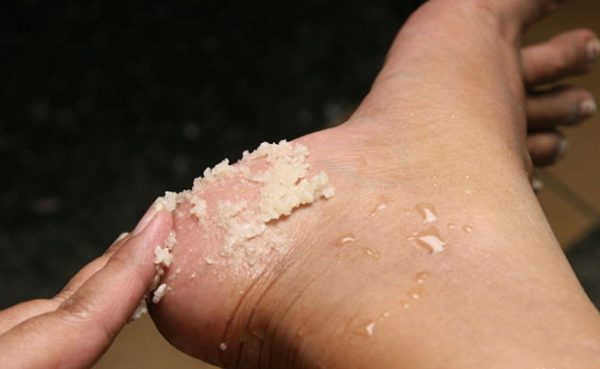 #3. Honey
Honey is one of the best natural ingredients. We can use it in different ways to solve the different issue. It also helps you to heel your cracked heels. It makes your inner tissue draw water to the outer layer of your skin. Which helps to repair the outer skin easily.  You may also like Natural Ways to Get Rid Of Inner Dark Thighs
Things You'll Need
1- Honey ( 1 cup )
2- Warm Water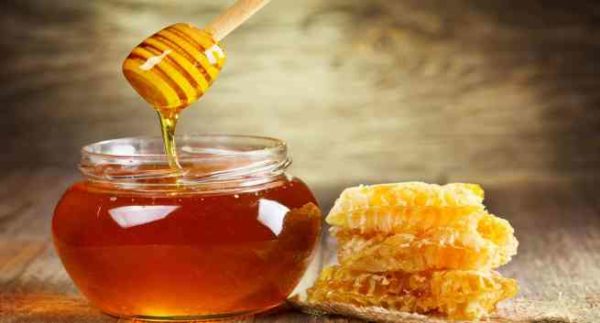 Directions
1- In a tub or bucket of warm water add 1 cup of honey. And mix it well
2- Clean your feet and soak them in the mixture
3- Massage your feet gently for 20 minutes
4- Now, make use of pumice stone to exfoliate your skin
5- Now dry your feet, make sure you pat dry them and moisturize them properly
6- Do it regularly until to get the desired result before going to bed.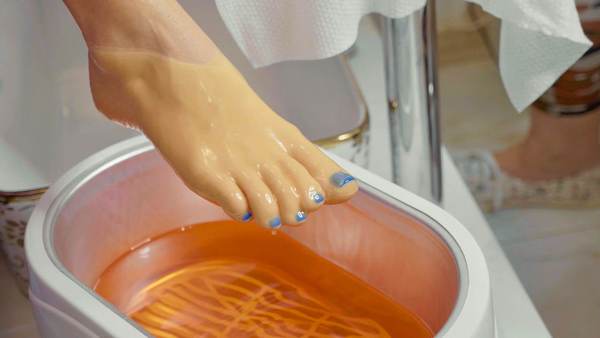 These were "Home Remedies for Cracked Heels". Pamper your feet a little with these easy and amazing home remedies. Do let us know which one you like the most and how it helped you to get rid of cracked heels. Also, If you use any other way to repair your cracked heels so share with us in the comment section. And don't forget to share your views about "Home Remedies for Cracked Heels".
Also Try
Perfectly Reasonable Things All Girls Get Jealous Over
Places Women Secretly Wished To Be Touched
Monsoon Skin Care Tips for Men
What Your Birth Month Say About Your Love Life- Part 1
What Your Birth Month Say About Your Love Life- Part 2