How to Take Care of Hair in Winters
"The Ultimate Guide to Winter Hair Care"
The frosty season brings moments of joy, but it can also leave us in despair after we've seen its impact on our hair. Cold weather dries the hair and makes it more breakable. There's also the problem with frizz that happens due to our winter clothes. It's harder to maintain healthy and shiny hair during winter months, but it can be achieved with proper care. Here are some tips for helping your hair resist the harsh weather. Here's How to Take Care of Hair in Winters: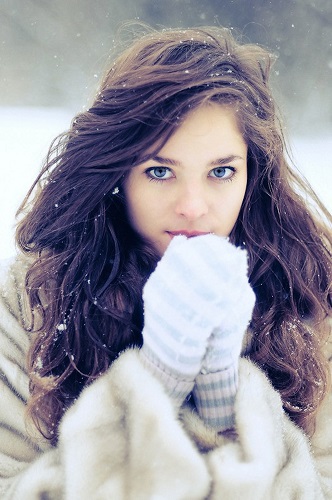 Don't Wash Your Hair with Hot Water
Although it's particularly appealing to wash your hair with hot water during winter, you should never do it. Hot water additionally dries out your hair, removing the natural oils that nourish it. This makes it prone to damage. Wash your hair with tepid water to preserve moisture and oils needed for protection of your hair, as well as to prevent breaking. Also, do not use large amounts of shampoo and try to wash your hair only two times a week.
Proper Drying
Our hair already lacks moisture due to dry winter air, so using the hot air from a blow dryer only makes matters worse. Additionally, most people tend to rub their hair with a towel immediately after washing it, which is a mistake. The friction caused by rubbing damages your hair. Instead of rubbing, use a towel to gently squeeze the water out and then dry your hair with a blow dryer set on cooling mode. This will help you retain moisture in your hair and prevent additional damage from the heat.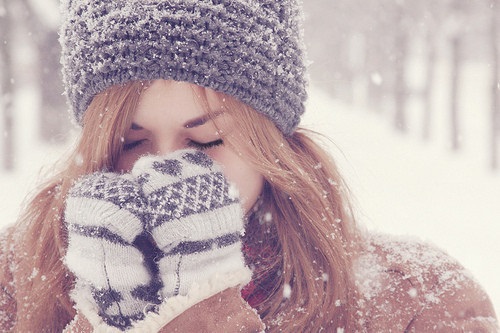 Proper Conditioning
A conditioner is essential in winter days because it provides your hair with much needed moisture. Make sure to use a quality conditioner to achieve great results. Use a conditioner every time you wash your hair and start the application from the mid-part of your hair toward the ends. Focus on the ends as they suffer the most damage. After applying a conditioner, leave it on your hair for a few minutes and then rinse off with tepid water. This will make your hair shiny and smooth and it will also tackle the frizz problem.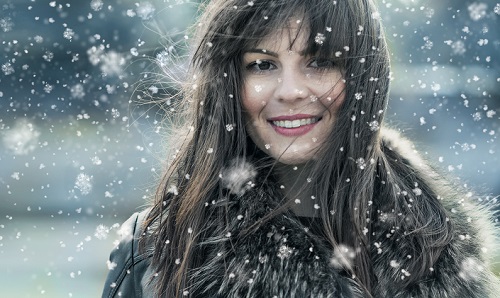 Static Mess
In addition to using a conditioner and washing your hair with tepid water, there are some other tricks you can use to prevent the frizzy state of your hair. For combing, use a hair brush that has both boar and plastic bristles. You can also spray your hairbrush with an anti-static product. Apart from hair, you can also do this to sweaters, scarves, and other winter wardrobe that causes static electricity. It's a good idea to use a fabric softener on your clothes as well as on your hats to minimize the frizzy effect.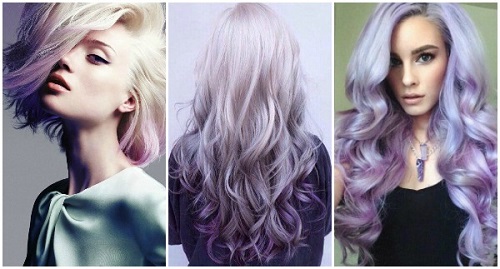 Oils are Effective
Natural oils like olive, almond, avocado, and coconut significantly help in retaining the moisture in your hair and in ensuring a healthy and glossy look. Rub the oils gently into your scalp to nourish your hair and prompt blood circulation. Apply this treatment once a week. Also Read CHEMICAL FREE HAIR OILS FOR WINTERS

Other Tips
Whenever you're heading out, remember to cover your hair to protect it from the cold weather. Also, never go outside with wet hair. Avoid using a curling or a straightening iron as the heat from these appliances further damages the hair. If you must use them, make sure to always spray your hair with a quality product for heat defense. Regularly trim your hair to eliminate damaged ends. Do it every two months to keep your hair healthy and to promote growth. Additionally, try to wear your hair up as much as possible to preserve moisture and prevent static mess. It's also a good opportunity to try out some cute and interesting buns.
Chilly weather can cause a real mess to our hair if we don't take the necessary preventive measures. Use these tips to maintain a healthy and shiny hair throughout the season.
You may be interested in How to Buy Best Sunscreen for your Skin Type
Also Try 7 DIY BEAUTY RECIPES FOR GLOWING SKIN
8 LAZY GIRL BEAUTY HACKS YOU WISH YOU KNEW
BEST HOME REMEDIES TO PREVENT ACNE
7 EVERYDAY BEHAVIORS THAT MAKE YOU LOOK STUPID
7 MISTAKES TO AVOID WHILE BRUSHING TEETH
HOW TO GO "GREEN" IN EVERY ASPECT OF LIFE
LIVE YOUR PREGNANCY A COOL DIVA STYLE
9 FOODS TO REDUCE WEIGHT NATURALLY & EASILY
Likes
(

0

)
Dislikes
(

0

)
About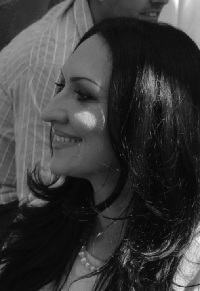 Tracey Clayton
Tracey Clayton is a full time mom of three girls. She feels she knows a thing or two about raising happy, healthy and confident kids, and offers helpful advices in hers parenting articles. Her motto is: "Live the life you love, love the life you live." Connect with her on
FaceBook, to know more about Tracey Clayton.