We all know that smoking is not good for health. If you have ever smoked or do so currently, you probably don't need a reminder that there are over 4,000 chemicals within each cigarette including hydrogen cyanided, benzene and formaldehyde. In addition, each cigarette contained free radicals which are dangerous for your body. Smoking doesn't just increase your chance of getting lung cancer or heart disease although this is bad enough, it also has a detrimental effect on your skin, your eyes and your hair too. Parched looking skin is caused by lipid peroxide being released within cigarette smoke. Take a look at Skincare Recovery – Facing the Consequences of Smoking.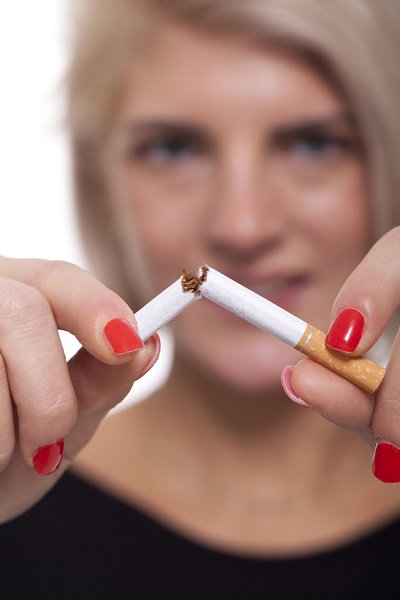 Bad Health Effects of Smoking
The dermal cells that promote collagen will produce approximately 40% less collagen once skin is exposed to smoke. Note that the eye area will be the worst affected. Premature aging is likely, in fact, those who smoke a lot are five times as likely to develop wrinkles than non-smokers.  Even your immune system will be impaired, and, smoking causes you to lose all-important quantities of vitamin C.
We all try to combat the effects of aging and it's not easy to do. Genetics, of course, will play a key role as to whether your skin looks good and how well you age, but, smoking will accelerate the whole aging process – unnecessarily. When you smoke, the chemicals weaken elastin and collagen in your skin which reduces your skins ability to remain firm looking. Your complexion is also going to be affected. Nicotine narrows the blood vessels in your skin and this reduces the flow of blood and nutrients to your face. The result? Your skin will look dull and, smoke dries your skin out too. Wrinkles become more obvious as your skin dries.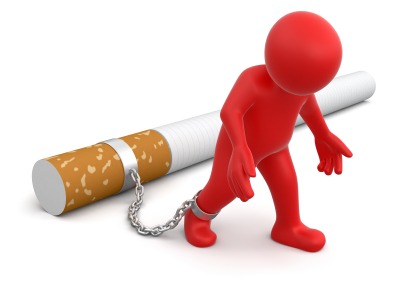 Alcohol should be reduced where possible. If it helps, gradually reduce the amount of alcohol if you can as it depletes water from your skin and body along with vitamins too. Try to drink plenty of water throughout the day and if you feel you could benefit from some extra antioxidants, add a few fruits into the water.  
We all want healthy, vibrant looking skin but when you smoke, you do not produce as many red blood cells and so, your skin starts to lose that all-important healthy glow but more, when you inhale on your cigarette, tiny lines around the lips begin to form due to the pursing of your lips.
Perhaps you have struggled to give up smoking but you are unhappy with your skin? Try to reduce the number of cigarettes you smoke, or, try to stop altogether. The great news is, your skin and health can generally recover providing you start to look after yourself going forward. Adopting a good skincare regime and investing in some decent creams and lotions is important, you must remember to cleanse, tone and moisturise your skin each day. Ideally, cleanse your skin twice so that any toxins and pollutants are removed. After toning, use a good moisturiser and check the ingredients include; Niacinimide, peptides and glycerine as these helps to fast-forward the growth of the skin cells improving any damaged skin and replenishing and rehydrating.
In addition, antioxidants will help to protect your skin from free radical damage. It's worth using products that contain rosemary, peppermint and ginseng as they will all have a boosting effect on your circulation and will send nutrients and oxygen to your skin. Acne scarred or, have a fresh batch of spots or acne on your skin? It's important to treat this and any health complaints as you go and you will soon see your skin start to improve. For more information about acne you can visit this site.
It's important to try to boost your collagen levels to prevent sagging and to use skincare products that may help with repairing the damage to your skin. Peptides work really well to reverse the effects of smoking. Keep a look out for those peptides called caproyl tetrapeptide, matrixyl 300 and palmitoyl tripeptide-38. You can also help improve how you look and feel by eating lots of citrus fruits as these are laden with vitamin C. Load up with carrots or sweet potatoes and any vegetable that has carotenoids, fibre or potassium.
When you stop smoking, you gain so many benefits, more energy and better lung health. You'll also have better immune health too and your body will be able to fight off any virus or health condition for longer. If your sense of smell and taste has diminished over the years, you'll find that when you stop smoking, it suddenly starts to come back. Your skin will have more oxygenated blood and nutrients. If you want to look and feel younger, start getting rid of your smoking habit today.  
You may Also Like
HOME REMEDIES TO MAKE YOUR SKIN 1-2 TONE FAIRER
HOW TO REMOVE SUN TAN QUICKLY AT HOME
15 SHOCKING FACTS YOU DONT KNOW ABOUT SUNNY LEONE
REPLACING MEALS WITH PROTEIN SHAKES
6 TRICKS TO IMPROVE YOUR COMMUNICATION SKILLS
10 SIMPLE WAYS TO REDUCE BELLY FAT
5 HAIR LOSS MYTHS & FACTS – PART 2
PERFECT GIFTS FOR YOUR GEEK FRIEND
10 MYTHS ABOUT COSMETIC SURGERY