5 Chemical Free Scrubs for Winters in India
Winters are here & with winters come Dry, Sub Damaged Skin. We tend to ignore Our Skin a lot during winters & access cold. This leads to problems in Skin like accumulation of Dead Skin, Blackheads, Whiteheads, Dull Face & other issues. The best solution is exfoliating Your Skin at-least twice a week. This will remove Dead Skin while giving Glow to Face. So here, we provide you a list of 5 Chemical Free Body Scrubs for winters in India.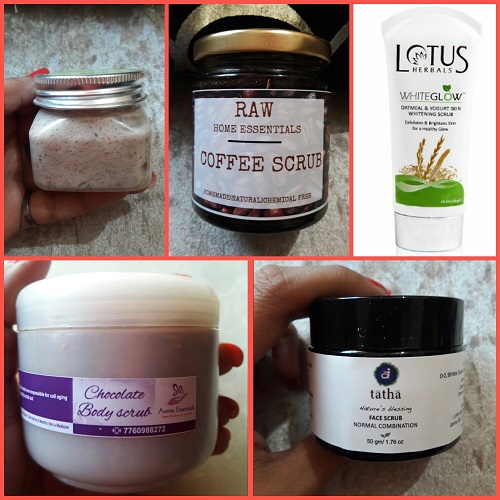 #1. Aroma Essential Chocolate Scrub
Aroma Essential Chocolate Scrub is a perfect for winters as it won't Dry out your skin. This is very soft to skin & leaves Skin Clear, Clean & Moisturized. The scrub is made of Cocoa Powder, Cocoa Butter, Oats and Almond Powder & is totally chemical free. The best part is the scrub is very moisturizing. This is a scrub cum mask means you got to apply it to skin & leave for 10 minutes & then wash off. You will have a very soft, smooth & hydrated skin.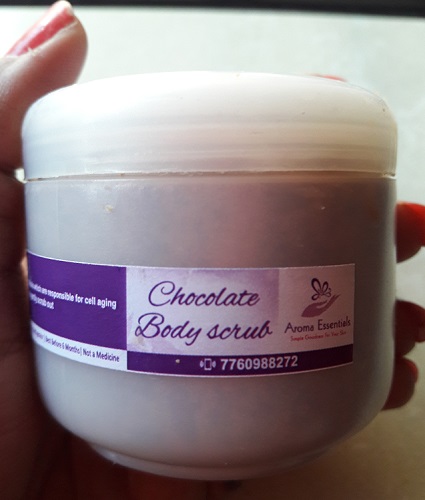 Ingredients: Cocoa Powder, Cocoa Butter, Oats and Almond Powder
Price: Rs.450/- for 100gm
Buy: You can buy this Chocolate Scrub here Or Call 077609-88272
#2. Vedic Collection Tatha's Face Scrub (for Normal-Combination Skin)
Vedic Collection Tatha's Face Scrub is a mild scrub that can be need everyday; smoothing, soothing and instantly brightening the skin. Gently massage with fingertips on wet face and neck, concentrating on nose, forehead and chin. Rinse thoroughly. This is perfect for peole with Normal & Combination Skin and people having sensitive skin.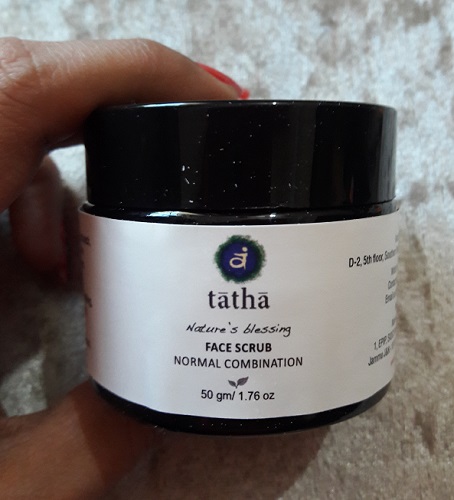 Ingredients: Avena sativa , Prunus amygdalus var. dulcus, Apis mellifera, Prunus amygdalus var.
Price: Rs.685/- for 50gm
Buy: You can buy this scrub here Or Call +91-11-66025883
#3. Fuschia Green Tea Face and Body Scrub
Enriched with catechins, this Green Tea scrub controls acne breakouts. This scrub not only tones and soothes your skin but also delays fine signs of ageing. The scrub is free of SLS, parabens, phthalates, artificial tints & synthetic perfumes. With ingredients like Aloe Vera, Green Tea Olive Oil and Wheat Germ Oil, it doesn't dry out skin.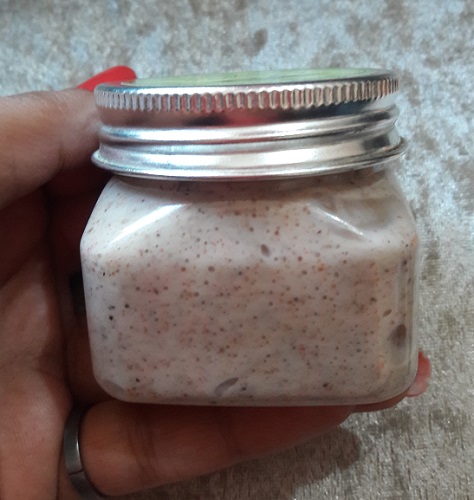 Ingredients – Aloe Vera, Green Tea, Olive Oil, Wheat Germ Oil
 Price: Rs.450/- for 100ml
Buy: You can buy this Fuschia Green Tea Scrub here Or Call 098737-57871
#4. Raw Home Essentials Coffee Scrub
Raw Essentials coffee scrub is ideal for winters as caffeine enhances fat metabolism & absorbs fat from skin, thereby decreasing the appearance of cellulite! The coconut oil in the scrub breaks fatty deposits and helps create a smoother & younger appearance.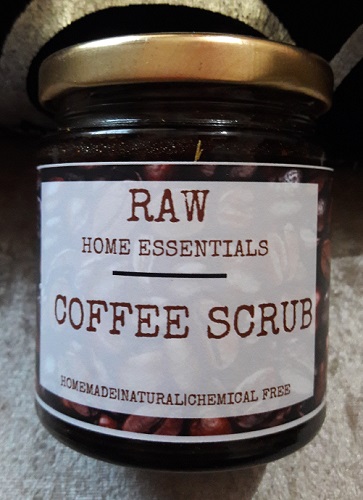 Ingredients: Ground Coffee Beans, Brown Sugar, Orchid Honey, Rose Water, Plant Glycerin, Sandalwood Powder, Coconut Oil and Nothing Else
Price: Rs.575/- for 200gm
Buy: You can buy Raw Essentials Scrub Butter here Or Call 0834-700-6991
#5.

Lotus Herbals Whiteglow Yogurt Scrub
Lotus Herbals White Glow Oatmeal & Yogurt Skin Whitening & Brightening Scrub whitens and brighten the skin. The gentle action of this face cleansing oatmeal scrub helps exfoliate skin and works on dull skin to get rid of discolouration and uneven skin tone.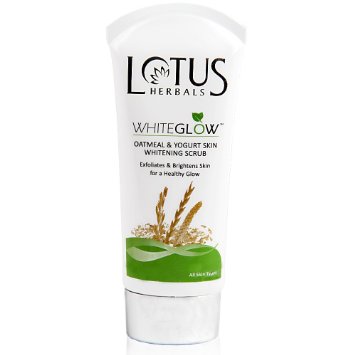 Ingredients – DM, Water, Glyceryl Monostearate, Glycerine, Isopropyl Myristate, Ployethylene granules, Avena Sativa Meal (Oatmeal) powder, Alpha-Arbutin, Fragrance.
Price: Rs.195/- for 100g
Buy: You can buy this scrub here
You may be interested in How to Buy Best Sunscreen for your Skin Type
Also Try 7 DIY BEAUTY RECIPES FOR GLOWING SKIN
8 LAZY GIRL BEAUTY HACKS YOU WISH YOU KNEW
BEST HOME REMEDIES TO PREVENT ACNE
7 EVERYDAY BEHAVIORS THAT MAKE YOU LOOK STUPID
7 MISTAKES TO AVOID WHILE BRUSHING TEETH
HOW TO GO "GREEN" IN EVERY ASPECT OF LIFE
LIVE YOUR PREGNANCY A COOL DIVA STYLE
9 FOODS TO REDUCE WEIGHT NATURALLY & EASILY
Likes
(

0

)
Dislikes
(

0

)
About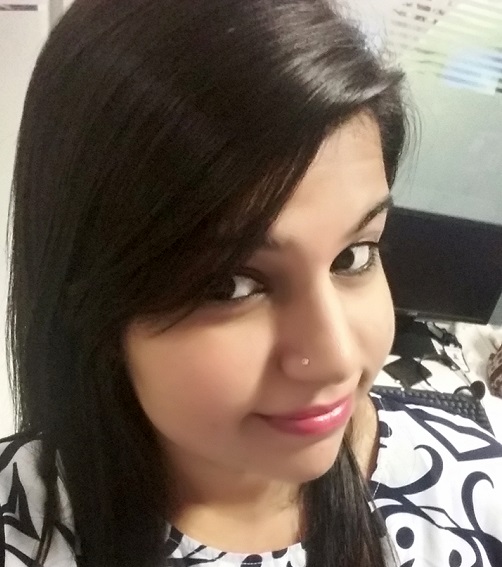 R.Bahri
MarCom professional with 7+ years of hands on experience in Content Writing, Editing & Internet Marketing, R.Bahri is Director of Genesis Whiz. She has written numerous Articles on Style, Technology, Health, Beauty, and Lifestyle with core aim to Break age old society Myths. Visit
www.GenesisWhiz.com
or Connect with her on
LinkedIn
, to know more about her.