Well it is that time of the year when you are hiding in your homes in fear of the Sun. This summer might be your fashion nightmare, but you can make the most out of it if you stick to the book, or rather well, if you burn down the book and start experimenting with chaos! Many of us think a lot about the shape and geometry of our faces, as it is the first thing which people around us notice. I mean who doesn't want that killer Jaw Line like Angelina Jolie, Hrithik Roshan, Johnny Depp and many more celebs we envy. The key for such face cuts is they have little fat on their face which enhances their face's fine cuts beautifully. So we bring to you perfect life hacks and life tips to make your ordeal super easy. May your troubles and your face melt down like a chocolate ice-cream! Check out our list on 10 Tricks to Make Your Face Look Thinner. Take a look: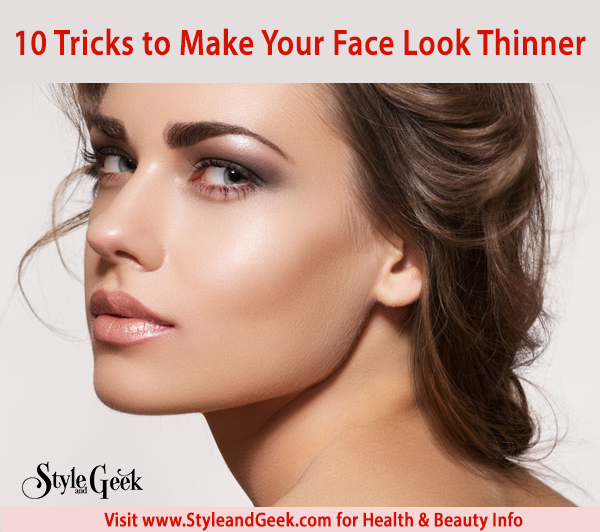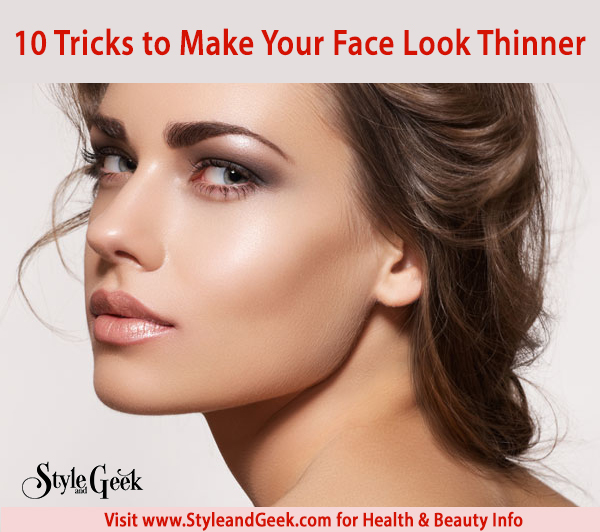 #1. Healthy Lifestyle
Avoid eating a lot of junk food (obviously). Focus your diet on lots of proteins and lots of juices. Drink lots of water before around the day and have a sound and long sleep. There is no dispute that a nice sleep is the best thing for glowing skin. More your body gets unfit & fatty, more fat will be on face & hence it will obviously look rounded hiding your face cuts & jaw line. 10 SIMPLE WAYS TO REDUCE BELLY FAT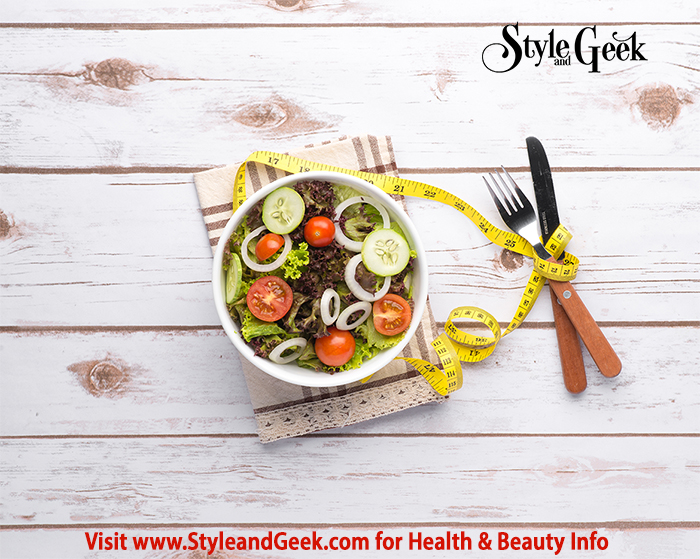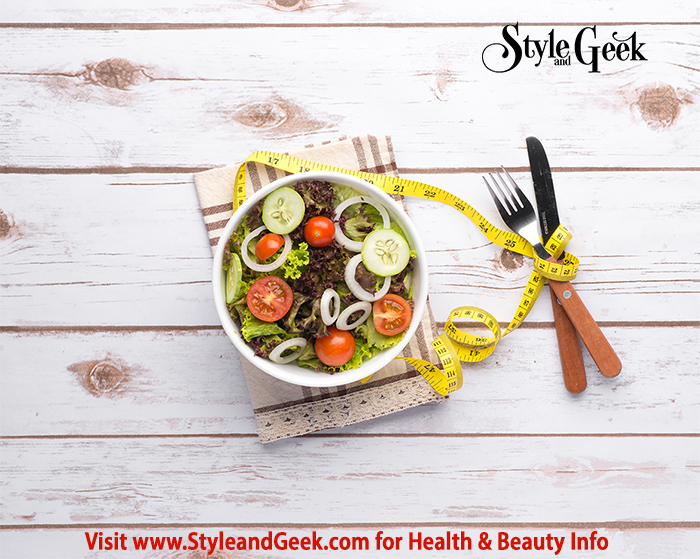 #2. Face Exercises

Make a habit of doing Face Exercise for just 5-10min a day. 10min is not a big deal for anyone considering the results your face will get within a month. Many such exercises and yoga for face fat is available online. But do them regularly for at-least 2 months to observe good difference & of course lots of compliments.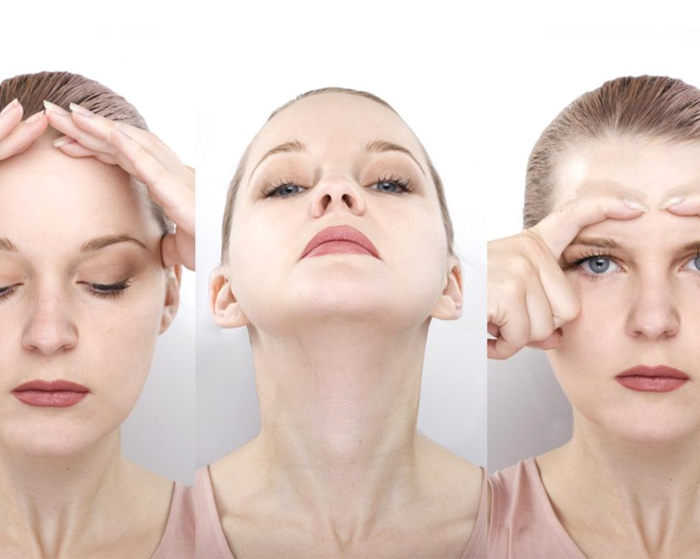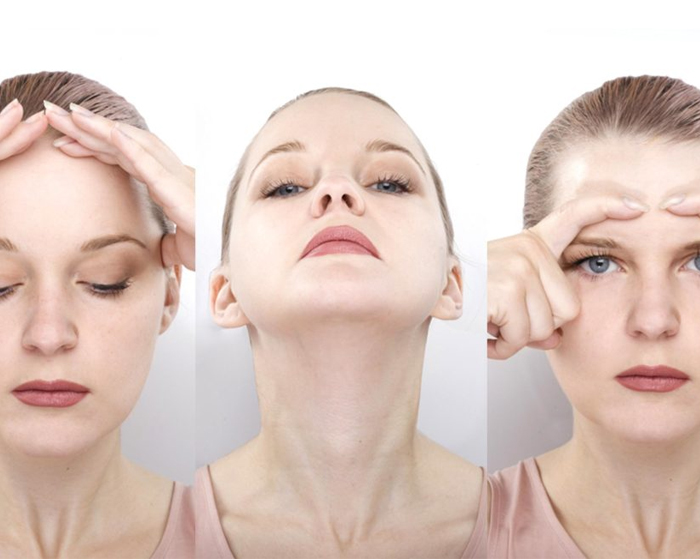 #3. Good Facial Massagers

These are easily available online & shops. After waking up, your skin could be a bit puffy. By using the contours of a good facial stone, you can massage your jaw line and cheekbones. This also exhausts away any puffiness from under your eyes, and gives you a head start for the day!
Also Read HOW TO REMOVE SUN TAN QUICKLY AT HOME
#4. Re-define Eyebrows

Eyebrows play an important role for defining your face structure so re-define them for instant look change. A slight arch in your eyebrows will help elongate your face. You can create a little more of an angular arch to perfectly frame your face and slim it out instantly.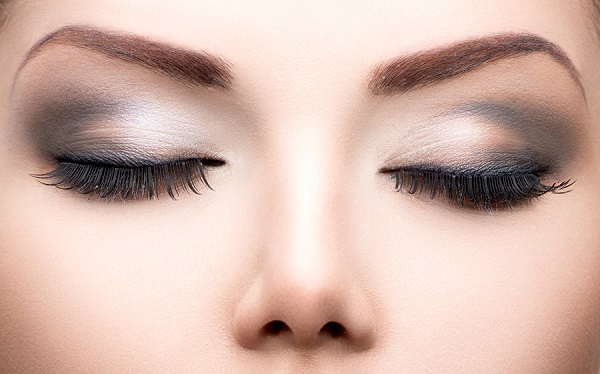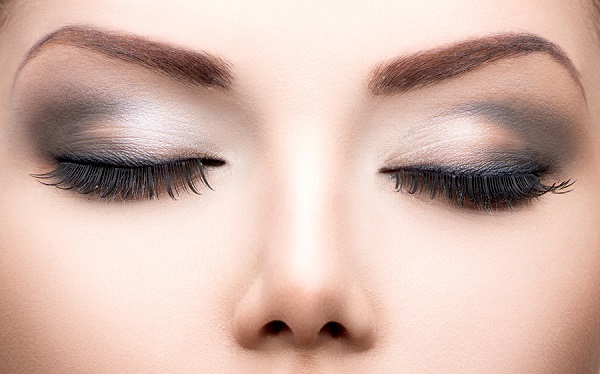 #5. Long & Big Earrings

The most primal rule for elongating your face: wear long and dangling earrings. You can have tons of good options of earrings which fulfill the above requirements. Avoid if you are a man 😛 because a man with long earrings – everyone will laugh 😀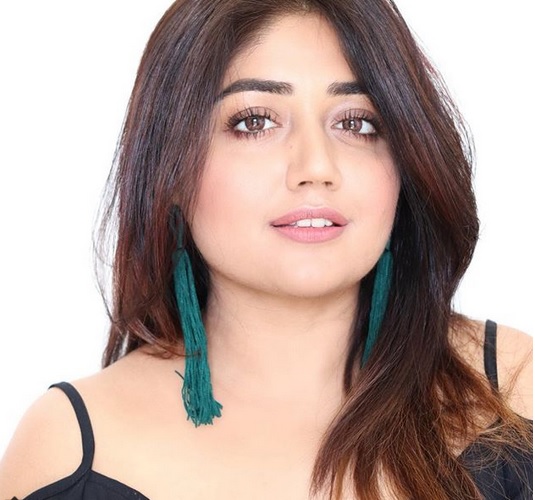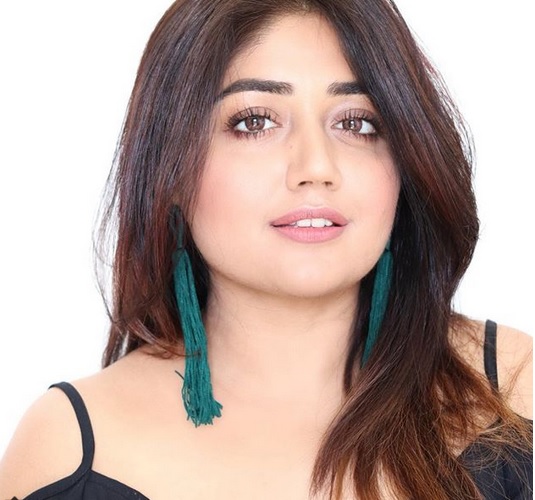 #6. Change in Hair-Style

Like eyebrows, hair style plays a very important role for face cuts. If you have round face & you tightly tie your hair up, you will look more rounded & fatty face but if you drop down your hair on cheeks, your face will instantly look slimmer. This applies for men too but in different way. So it is better to visit a professional salon & get expert advice on what kind of hair style will make your face look thinner & attractive as per your current face type.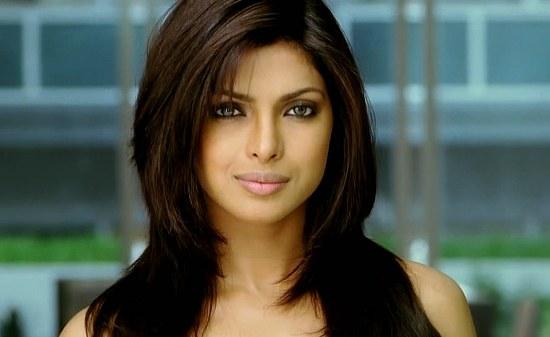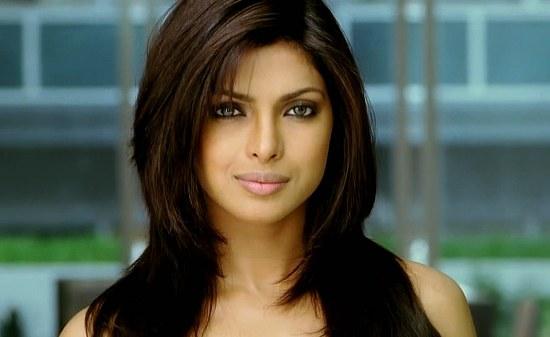 #7. Hair Highlights

Yes, hair highlights are also magical in this idea. Lighter highlights make your face appear longer. Add some color along the hair closest to your face and use bright colors on the tips of your hair and top of your head. Try it & of course flaunt it.
#8. High Ponytail or Hair Do

If you keep your head side totally flat, that makes your face looks broad while if you add height to your crown of head, that narrows down your features & face cut giving it longer & thinner look. SO try a high ponytail or a hairdo that adds height to your head for slimming effect instantly.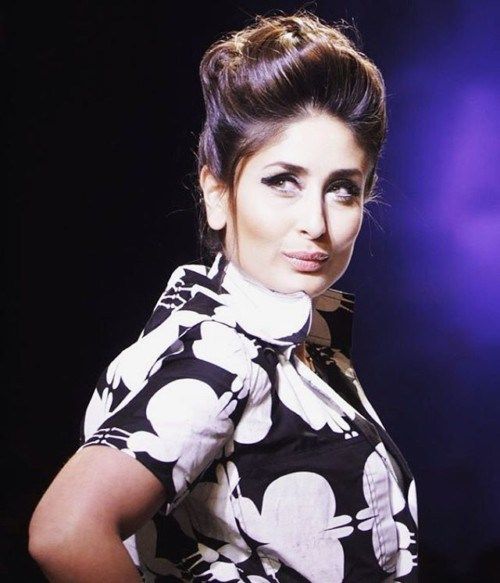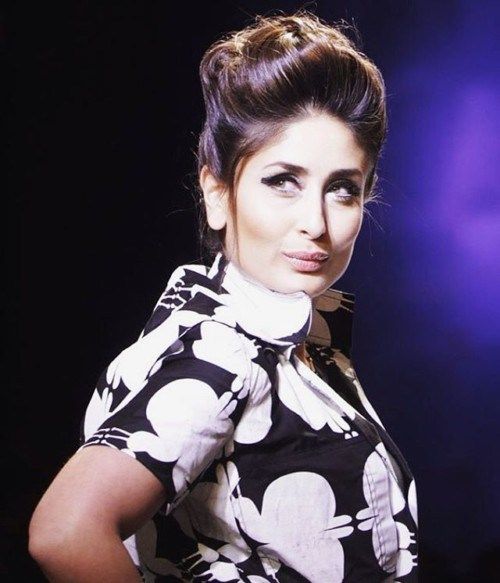 #9. Smile

This is not a hardcore trick but a suggestion. A smiling face not only looks attractive but it makes face looks slim too. Do try some pics of you by yourself with serious stiff face & lightly smiling & laughing face. You will see the difference. That's the reason all beauty bloggers' pics are mostly slightly smiling types not a serious face. Also smiling is also exercise for face as you are using face muscles 😀 *Win Win Situation*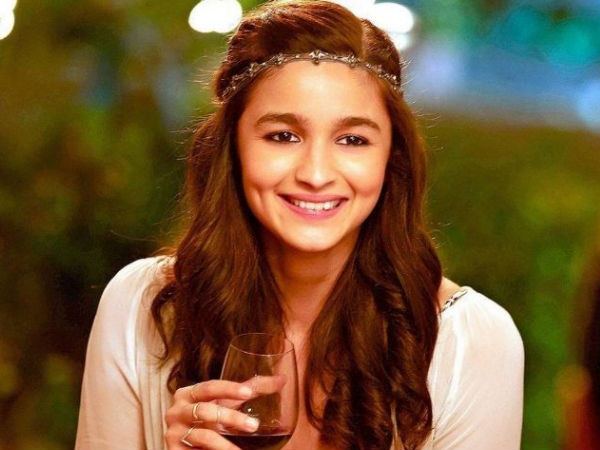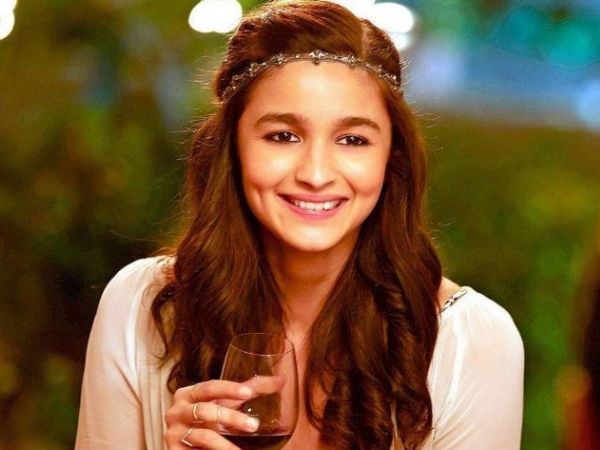 #10. Botox

Yes last but not the least option is Botox. This option gives results instantly to those who are willing to go for medical treatments under a dermatologist.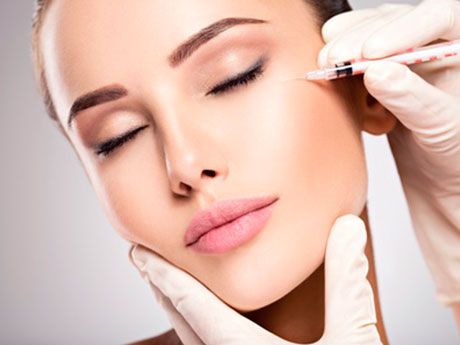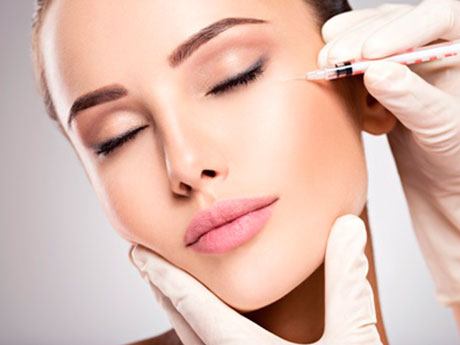 So have a great time experimenting with your beauty. Use all these 10 Tricks to Make Your Face Look Thinner in your bag of spells and stay sexy always! For more such life tips and life hacks, stay tuned to Style and Geek.
You may Also Like
HOME REMEDIES TO MAKE YOUR SKIN 1-2 TONE FAIRER
HOW TO REMOVE SUN TAN QUICKLY AT HOME
15 SHOCKING FACTS YOU DONT KNOW ABOUT SUNNY LEONE
REPLACING MEALS WITH PROTEIN SHAKES
6 TRICKS TO IMPROVE YOUR COMMUNICATION SKILLS
10 SIMPLE WAYS TO REDUCE BELLY FAT
5 HAIR LOSS MYTHS & FACTS – PART 2