Why Dental Implants are Best Option for Your Missing Teeth?
Losing a tooth is tough, very tough. It not only poses physical problems but also physiological ones as well. It disturbs the quality of life and makes a great dent into the confidence and self-esteem of individuals. So, what should you do to get the missing natural teeth replaced? Without delay, you should consult a dentist to get the best option recommended. The dentist in most likelihood will ask you to get dental implants. So take a look at Why Dental Implants are Best Option for Your Missing Teeth.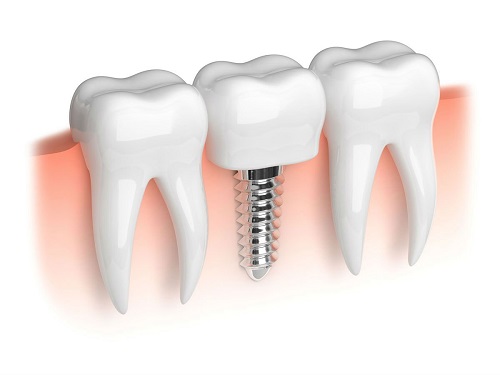 Who is Eligible for Dental Implants?
Dental implants are best suited to all those who look for a durable and long-term replacement for their missing natural teeth. They are now the most preferred choice of those looking to give a lift to their facial aesthetics.    
Try 7 FOODS FOR HEALTHY TEETH AND GUMS
Similarly, dental implants will be a great option for those who have lost one or more natural teeth and are facing problems in eating and speaking. People who are not happy with their dentures can also look to benefit from dental implants.
Benefits of Dental Implants
There is absolutely no doubt that implants are a far better option than other prosthetics available in the market. Over the years, their popularity has grown a lot for many reasons, including their durability and long-lasting nature.
Also Try HEALTH BENEFITS OF JUMPING
Dental Implants bring a variety of benefits, including –   
#1.Dental implants help restore the charm of smile and enhance facial aesthetics.
#2.They restore charming appearance and help individuals gain confidence and self-esteem.
Try 9 INTERESTING FACTS ABOUT SEX
#3.Dental implants are the most durable solution to treat the problem of missing natural teeth – they are far, far more durable than dentures and bridges.
#4.With proper care and dentist' guidance, they can be made to last forever, yes, forever.
#5.Dental implant placements do not harm the natural tooth structure in any way and this is how they are considered a value-added option. 
Try 6 TIPS TO LOSE WEIGHT QUICKLY
#6.Implants put no restrictions on food to eat which means you can get them and continue eating your favourite food items such as sticky and hard foods.  
#7.Unlike dentures, they won't giving problem in fitting and they won't every fall off the mouth.
#8.They resemble natural tooth or in simple terms, they are considered the second best thing to natural teeth. 
#9.Maintaining oral hygiene with implants are as simple as it's with natural teeth, and you won't face problem with brushing or flossing or cleaning ever.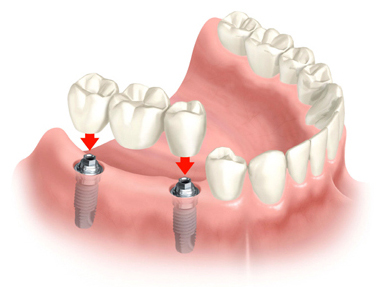 #10.Implants offer the same level of comfort and convenience as natural teeth deliver.
#11.When it comes to natural feeling, nothing can beat implants as they look and feel like your real teeth.
Suggested: 7 LOVE MAKING SECRETS MEN WANT WOMEN TO KNOW
#12.Nobody will ever be able to find out whether you have got implants done as they get fit so effortlessly and don't give away anything.
#13.Dental implants are not as costly an option as many would believe and above all, they are one-time investment which negates whatever extra money one feels like being charged.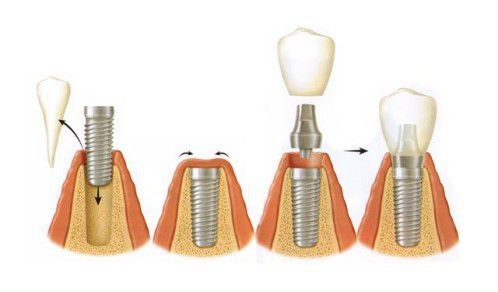 Conclusion 
In a nutshell, you problem of missing natural teeth finds a perfect solution in the form of dental implants. Talk to your dentist today and spread your smile to the world.  
Author Bio:
Roman Beres is an expert writer and blogger with a strong passion for writing. He shares views and opinions on a range of topics such as Business, Health/Fitness, Lifestyle, Parenting and lot more. He works for Dental Clinic and helps you find the best Flushing Dentist, NY.
You may also like
REVIEW OF GROOMING PRODUCTS FROM AROMA ESSENTIALS
REVIEW OF MEN GROOMING KIT FROM THE MAN COMPANY
LIVE YOUR PREGNANCY A COOL DIVA STYLE
9 FOODS TO REDUCE WEIGHT NATURALLY & EASILY
HOW TO IMPROVE SLEEP AND BOOST ENERGY LEVELS
Likes
(

0

)
Dislikes
(

0

)