Why You should Watch "Badhaai Ho"?
No one can stop "Badhaai Ho" from continuously climbing the popularity charts after its release. Badhaai Ho" is a family drama which unfolds the hilarious part of everyone's life and is the right kind of movie which is released this year. So if You Still Haven't Watched 'Badhaai Ho' Then Here Are 10 Reasons To Book Those Tickets ASAP.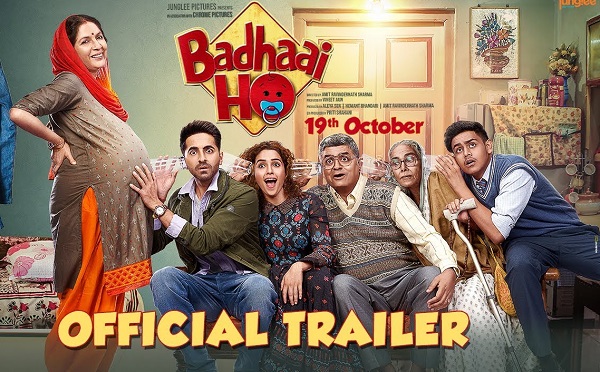 10 Reasons Why You should Watch Badhaai Ho
#1. Movie is all about a subject which we Indians have never dealt with – Our Parent's Sexual Life. This subject itself grabs everyone's attention.
#2. Gajraj Rao plays a very important role as he is the expecting father and is a character that is loved by everyone in the family. It just helps that he lights up the situations every time he is there.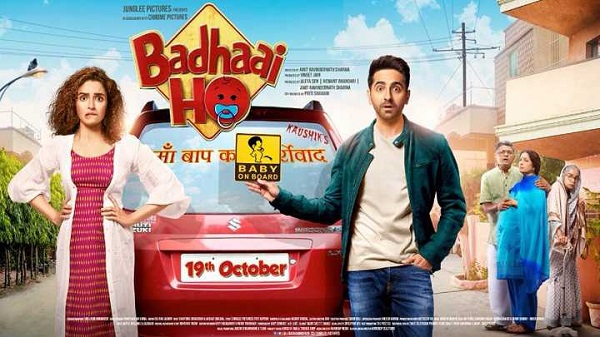 #3. People from Neena Gupta's age can always say that age and talent never has an expiration date as she shines effortlessly on the screen. And the new generation will not disagree with this point by looking at her on screen charm.
#4. Many of us can relate to the mature, warm, affectionate and beautiful relationship that Gajraj Rao and Neena Gupta share on screen. The love and respect that is bonded between these two characters is very appealing to watch.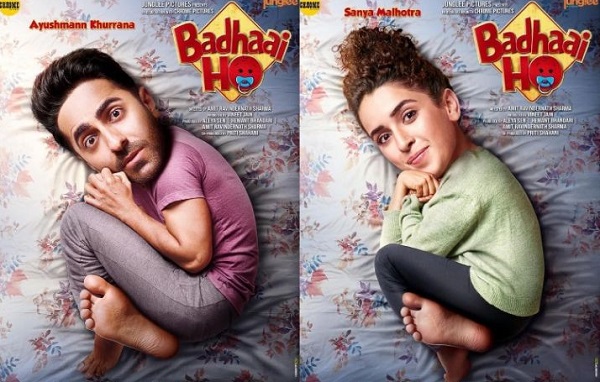 #5. Though the subject of this movie is always kept under wraps in our society, you can always watch this movie with a mental peace as you will not find a single double meaning dialogue in the movie. Movie doesn't have a single inappropriate scene also. You will enjoy the funny dialogues and find yourself laughing out loud with no shame.
#6. Surekha Sikri's reaction, dialogues and emotions really deserve an award as her performance is perfect. Nothing more needed and nothing less required by her in the movie.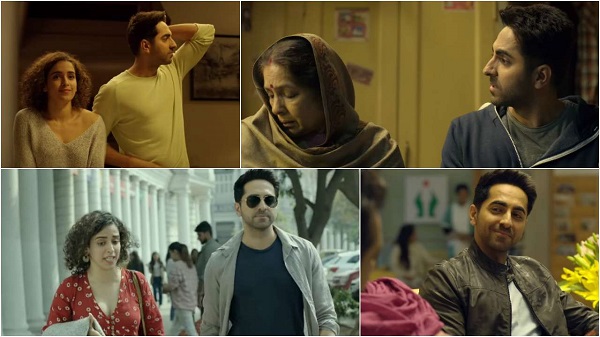 #7. It feels as if the cast is really playing their real life and not reel life. Everything and every cast are so much complete on each point of their action. Every actor is chosen carefully keeping in mind the role which had to be played by each one of them.
#8. The relationship shown between Surekha Sikri and Neena Gupta reminds you of all saas and bahu in every family and on television serials. The perfect mix of taunts and respect emblemized in the story.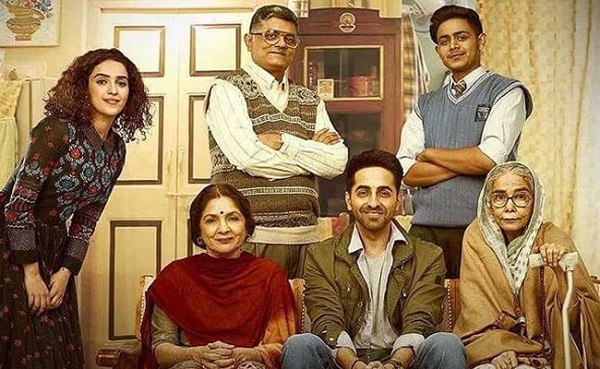 #9. You can even see the relationship between the siblings which will make you laugh and force you to remember your own sibling. It will remind you the time when you fought and thought it to be your right to have a separate room for yourself.
#10. You will start remembering those neighbors of yours with whom you spent your childhood. You can relate few of those neighbors with the characters played on screen.
This movie shows our typical middle class Indian culture which we have been following from years. It will force us to sit and think on what is right, what is wrong. Why it is right and why it is wrong. Mind blowing dialogues will definitely sway you away. So If You Still Haven't Watched 'Badhaai Ho' then these 10 Reasons are good enough to Book your Tickets right? Go for it… 🙂
Also Try
HOW TO REMOVE SUN TAN QUICKLY AT HOME
10 INTERESTING FACTS ABOUT BRAD PITT
REVIEW OF BRIDAL UBTAN PACK FROM NUSKĀA
15 INTERESTING FACTS ABOUT EARTH
9 FOODS TO REDUCE WEIGHT NATURALLY & EASILY
BEST HOME REMEDIES TO PREVENT ACNE