India is well known for its culture, tradition, valleys, landscapes, etc. But, trust me it is much more than that. A lot of people comes to India from all over the world just to adopt our culture and tradition and fall in love with India. There are thing's which people haven't seen before and when people see them they say- does something like this really exits. Well, yes this is our India. The things people can't even think about happens here. And, today also we are here with "5 Strange Things You Only See in India. Before that, let me ask you, Have you ever heard that a cow owns an ID, no right? Well, in India they do. So come with us check out "5 Strange Things You Only See in India".
It Happen's Only In India
#1. Mustaches
Now you must be thinking what's so different about keeping mustaches, people from all over the world keep them. But, they might not get paid for the same. Yes, you got it right. In Indian state, named Maharashtra policemen are paid ₹33 monthly for keeping mustaches. This is because people treat the policeman with mustaches with more respect and pleasantly in comparison of those who don't keep mustaches.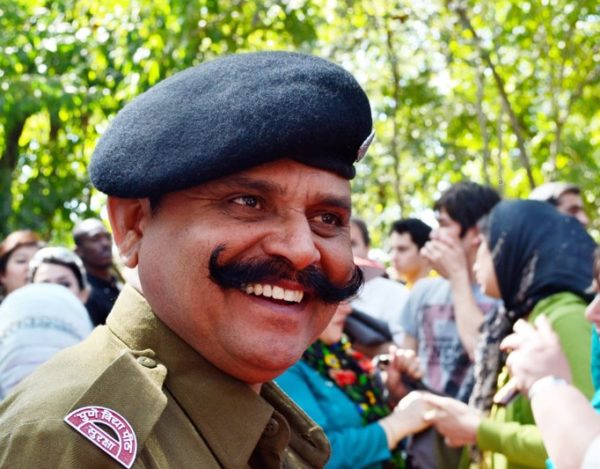 #2. Magnetic Hill
This Magnetic hill is in Ladakh India. Most of us have planned a trip to Ladakh or want to plan one for sure. And why not it's so beautiful how can someone stop themselves from going there. But, Hey! do you know about this mysterious, strange or weird place in Ladakh. Well, let me help you with this. I'm talking about " Magnetic hill of Ladakh". It has such a strong magnetic power that it even pulls up the vehicles that are within the range of the hill. You may also like 10 Things Moles on Face Say About Your Personality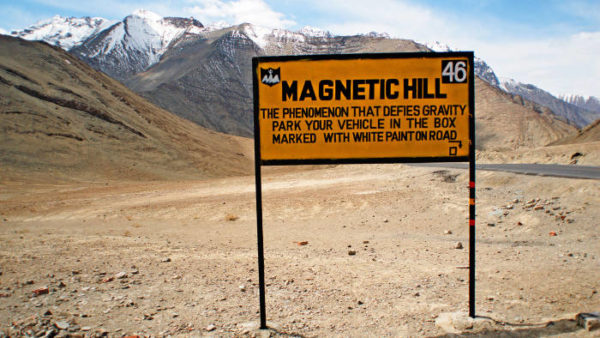 #3. Elephants Spa
We all enjoy the spa. It feels so relaxing and refreshing. But, have you ever heard about elephants enjoying the spa. Trust me I'm not kidding. In India, elephants are giving spa, massage, scrubs, nutritious food. This happens in a state named Kerala. Isn't it amazing? We Indians are our well known for our hospitality, be it a human or an animal.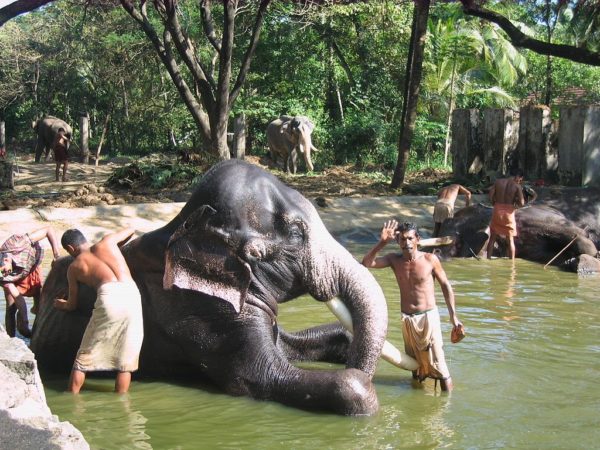 #4. ID's for Cows
Have you ever heard about an animal who own an id? No, right? Well, then it's India and anything can happen here. In West Bengal, Cows do have their own identity card. Let me tell you the reason behind it. This action was taken by Indian who guard the border in order to stop the smuggling of cow or cattle to our neighbor Bangladesh. You may also like Best Mother's Day Gift Ideas in Budget
#5. 31 Doctor's in one Family
Jaipur, the pink city is well known for its forts but after reading this you'll always remember for it for something other than forts. There's a family in Jaipur that consist of 31 doctors. Can you believe that 31 doctors in one single family? There are 5 gynecologists, 7 physicians, 3 ENT specialists, 3 ophthalmologists, neurologists, urologists, pathologist, orthopedic, surgeons, and psychiatrists, in the family. Truly, this can only happen in India.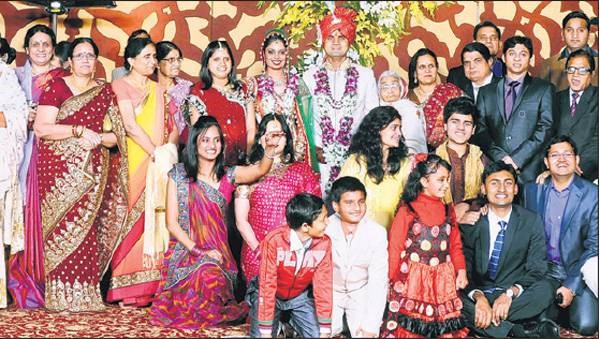 Have you ever heard of these things ever before? No right. Well, That's why we shared 5 things which can only happen in India. India being India it'll always be incredible and full of surprises like these we just mentioned above. If you knew any of these already do mention in the comment section. Also, don't forget to tell us how much you enjoy reading "5 Strange Things You Only See in India."
Also Try
7 signs that you are a good kisser
5 Zodiac Signs who Always Start the Fight
3 Best Tips to a Healthy Online Relationship
THINGS MEN SECRETLY ADMIRE ABOUT WOMEN BODY
Tips for Boys to Attract Their Crush
Know These Things Before Taking Protein Powder