Hey My Lovely Peeps 🙂

Exfoliation is very important for skin, not only for face skin but also for body too. With my past good experiences with Aroma Essentials products, I decided to explore their range of scrubs too. So I picked 3 scrubs from their wide range of Organic & Natural handmade Scrubs & tried them. I took Aroma Essentials Papaya Scrub, Aroma Essentials Baby Scrub and Aroma Essentials Hand & Foot Scrub. Here's Aroma Essentials Scrubs Review.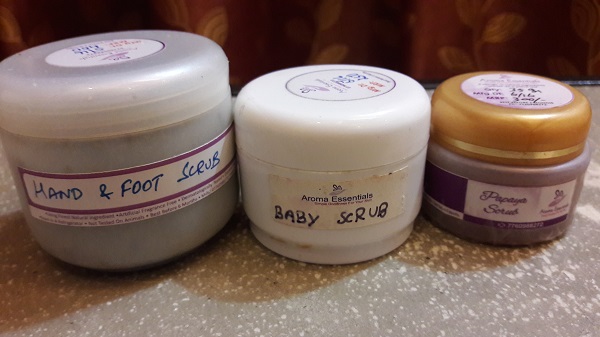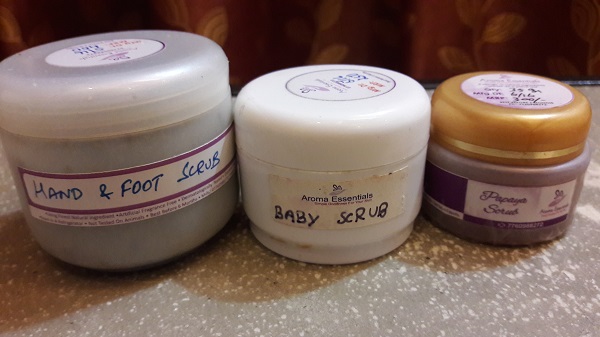 About Company:
Aroma Essentials was started by Mrs. Madhurima almost 12 years ago. Armed with a degree / diploma in Cosmetology and Aesthetics, she set out to make homemade cosmetics to treat her acne condition. Our products are a combination of Aromatherapy and Botanical extracts. Aroma Essentials offer a wide range of Skin Care to Hair Care, Soaps, Eye Care, Lip Care, Scrubs, Face Masks, Baby Care Products, Tan Removal, Make-up remover, Hydrating mist, Belly butter, Body Pomades, Massage candles and many more.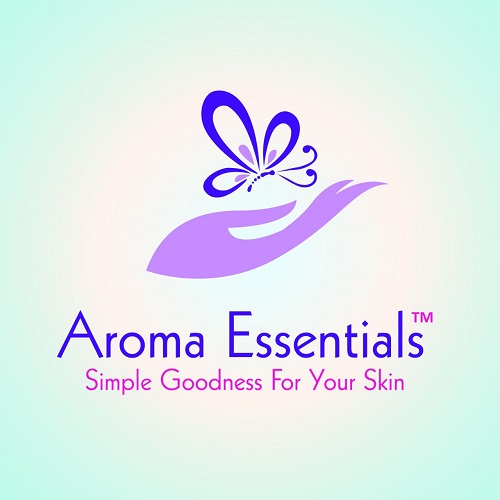 Aroma Essentials Scrubs
I tried these 3 Aroma Essentials Scrubs: Papaya Scrub, Hand & Foot Scrub and Baby Scrub. Let us see what I liked & what I don't like about these chemical free scrubs from Aroma Essentials.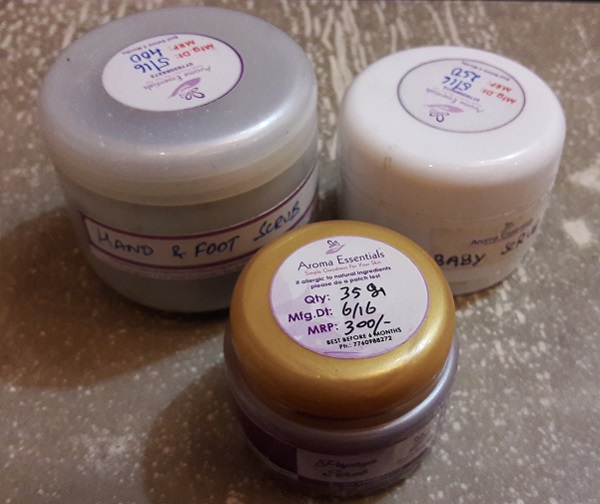 Aroma Essentials Papaya Scrub (For Dry Skin)
Papaya is known for its good effects on skin especially in skin renewal properties. Aroma Essentials Papaya Scrub helps stimulates Skin Renewal while revealing Clear Whiter Skin. It unclogs Skin Pores to help prevent Pimples, Blackheads and Whiteheads.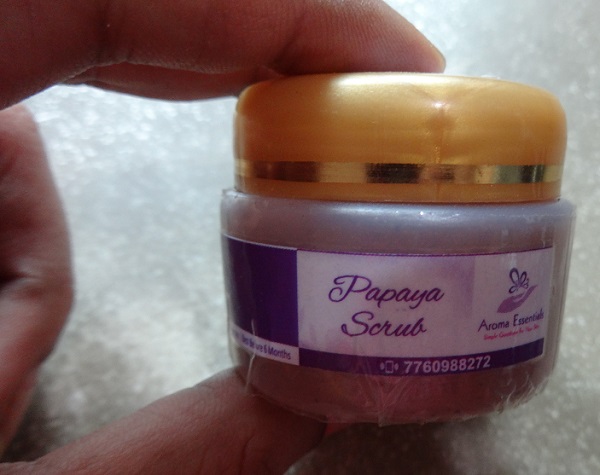 Ingredients: Papain, Alpha Hyrdoxy Acids and Grape Fruit
How to Use: Apply a thin layer all over face & neck & use as scrub in circular motion, keep for 10 minutes and rinse it off with water. Use it twice a week.
Price: Rs.300 for 35 gms (Shelf life 6 months)
My Take on Aroma Essentials Papaya Scrub: 1st of all, the scrub is very very cute. It's not a usual type of scrub but a Gel based scrub which I think is best for Dry Skin people as it will not Dry their skin instead will moisturize it. It's a tangy yellowish orange gel with tiny scrub particles in it with a fresh aromatic fragrance.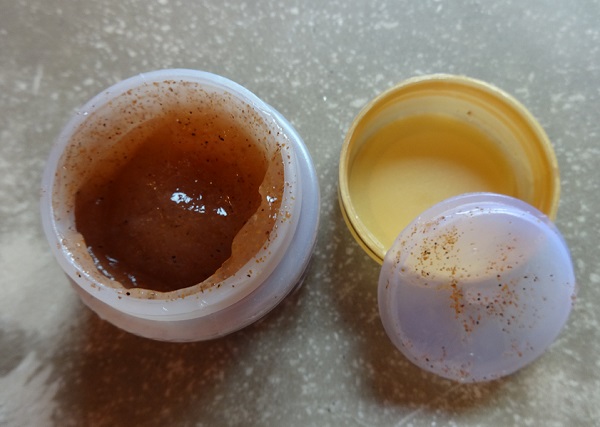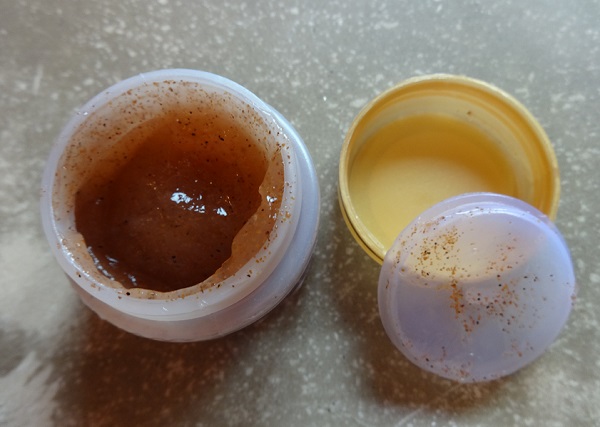 I have a combination skin with T-Zone oily and cheeks very dry. My mother has dry skin so she is using this scrub. My mother normally replies on home remedies only & stays away from market products but after her good experience with Aroma Essentials Tomato Face Wash, she has become a fan of Aroma Essentials Products and is happily ready to try herbal products from Aroma Essentials. The scrub is very light on the skin & gives an instant freshness to the skin making it soft, smooth & visibly clear.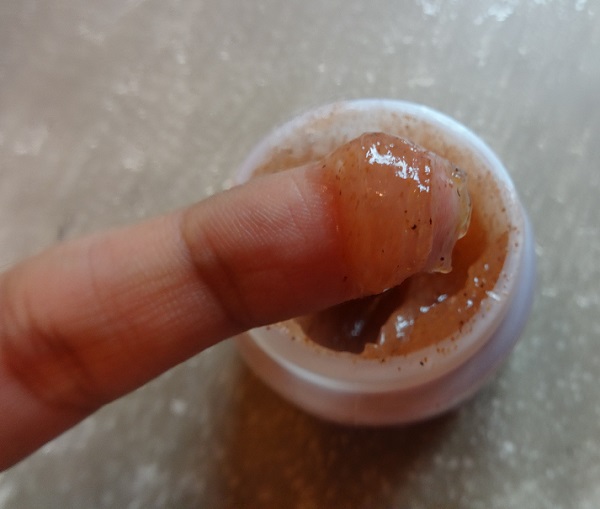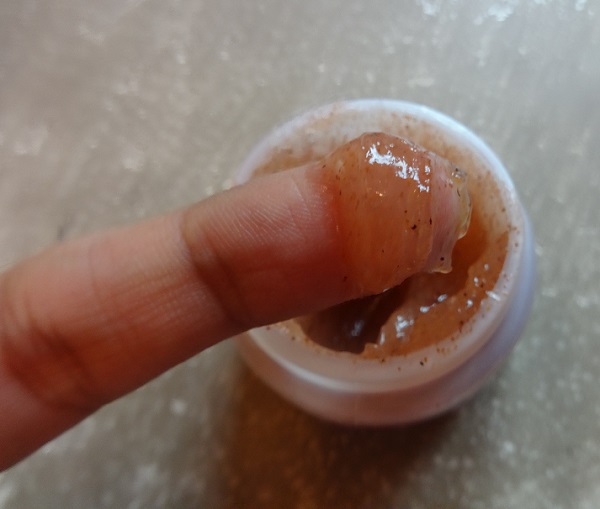 Will I Recommend: Yes to all Dry Skin beauties, My mother is using it twice a week & is very happy with its results.
My Rating: I will give 4 out of 5 Stars. I wish it works for Oily & Combination Skin as well.
Aroma Essentials Hand & Foot Scrub (For All Skin Types)
As the name implies, it is not a face scrub but a hand & foot scrub means a body scrub. We usually focus on face when it comes to skin care & generally forget about our hands, foot & arms, upper back means the areas which are also regularly exposed to sun, pollution and dirt. Even I got my hands, arms & foot tanned since we usually cover face with a stole but these areas remain exposed. So that's why I decided to try Aroma Essentials Hand & Foot Scrub.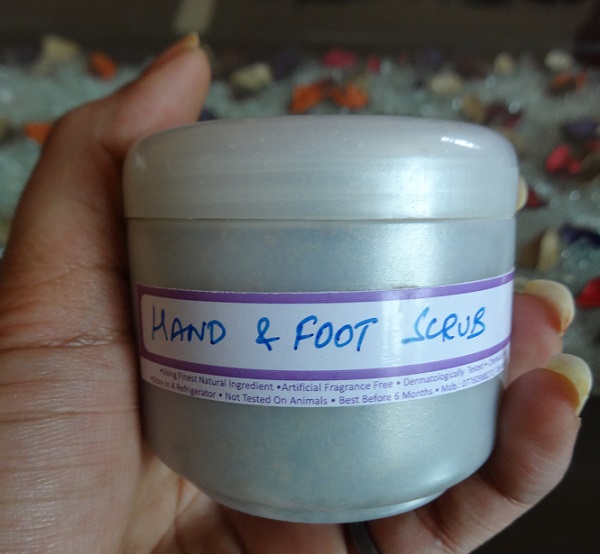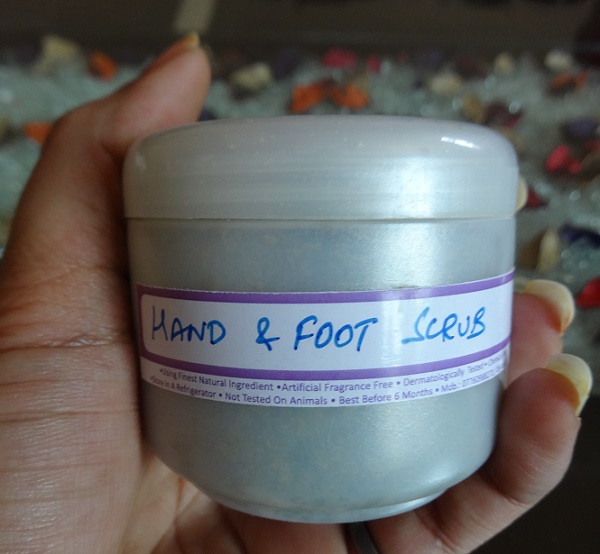 Ingredients: Zinc, Rice flour, Neem Powder, Moringa Powder, Bentonite, Kaolin, Peppermint & Salts Epsom.
How to Use: Use it twice a week as normal exfoliator on hands, arms & foot or any other body area too.
Price: Rs.400 for 35 gms (Shelf life 6 months)
My Take on Aroma Essentials Hand & Foot Scrub: This is a very nice product to use in pedicure manicure at home. Moreover it can help further in removing tanning and dead skin on hands, arms & foot too while making them soft & smooth. It has Zinc, Rice flour, Neem Powder and other natural ingredients that are very good for skin too.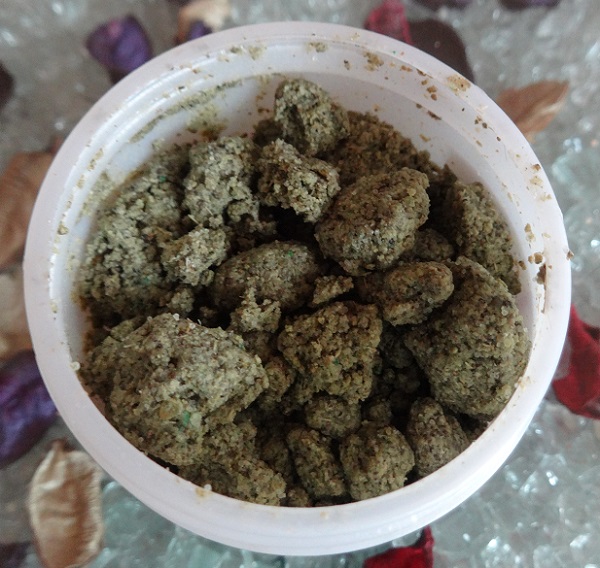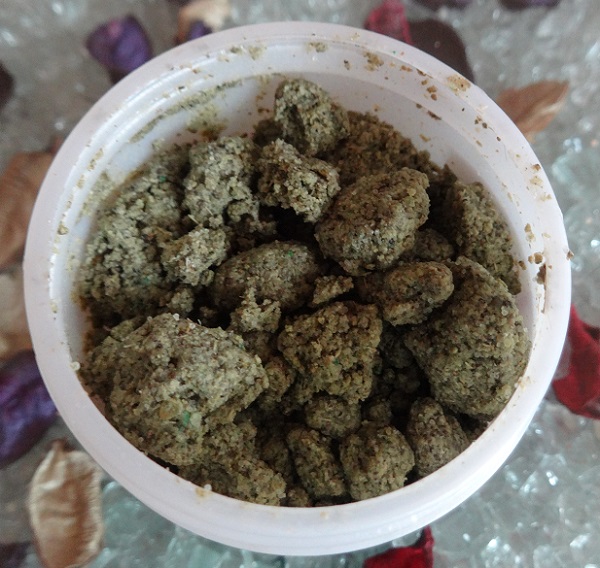 It has greenish brown color & texture is coarse. It is a bit hard scrub but then it is not for face but for body so it got to be hard. Fragrance is like strong neem pack mixed with some herbal products. I don't know how to explain the fragrance but it is not pleasant one. Since it is not for face the fragrance can be adjusted as it vanishes the moment you wash scrub with water.
As per usage, I used it on my arms, hands & foot during shower. Just a little bit is sufficient as it spreads widely. A little amount was enough for full arm. I used like normal scrub for few seconds & then rinsed off with water. Here comes the best part; it is so moisturizing. Normally scrubs dry out the skin but after removing scrub with water I could feel my skin so soft & hydrated. I needn't apply moisturizer after wash. Also my skin felt so smooth, soft & visibly clear. My tanning was not removed completely but skin was clear. As per company claims, regular usage of this product, at-least 3 times a week, will surely help in removing tanning.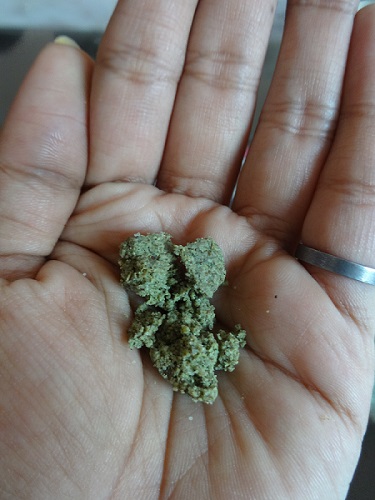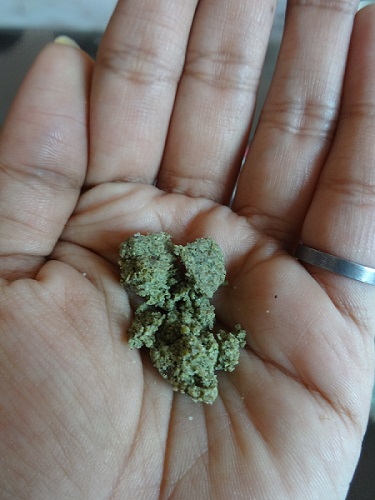 Will I Recommend: Definitely, as our hands, arms & foot need care too. The best part of this scrub is that it moisturizes the skin nicely.
My Rating: I will give 4 out of 5 Stars.
Aroma Essentials Baby Scrub (For Sensitive Skin)
Read Aroma Essentials Baby Scrub For Sensitive Skin here.
Will I Recommend Aroma Essentials Scrubs:
Of course, Go grab your Aroma Essentials Scrubs today as they are totally Chemical Free, Natural & hence safe for our body. You will be assured that you are applying only natural thing to your skin.
Where to Buy:
You can buy Aroma Essentials Products from below:

Facebook page: Aroma Essentials
Instagram: @aromaessentials
Mobile No: +91-7760988272 ( Madhurima )
Also let me know how much you liked my Review of Aroma Essentials Scrubs.
Suggested Topics:
You may also like
VEDIC COLLECTION EYE SERUM REVIEW
REVIEW OF BRIDAL UBTAN PACK FROM NUSKĀA
REVIEW OF GROOMING PRODUCTS FROM AROMA ESSENTIALS
REVIEW OF MEN GROOMING KIT FROM THE MAN COMPANY
LIVE YOUR PREGNANCY A COOL DIVA STYLE
9 FOODS TO REDUCE WEIGHT NATURALLY & EASILY