"9 Essential Tricks To Make Tweeting A Better Experience"
Want to improve your twitting experience? There are quite a few twitter tips and tricks that can make the scenario quite unique and interesting. Some of the twitter tips and tricks are still being not utilized at their fullest of potentials. You should know them properly to get the best of benefits while twitting.
The introduction of social media has changed the way one would access the internet. It has made the people stay connect with anyone and everyone with some mere clicks on the smartphone or computer. Twitter is one of the more popular social media platforms that offer the best way to connect not only with your near and dear ones but also with the celebrities and renowned professionals. Also Try 12 Facebook Tips And Tricks You Should Know
Of late, Twitter has gone through some uncanny changes with redefining the layout and opting for more attractive cover headers and display picture options. Judging by these significant changes, it clearly indicates that Twitter is also taking the same route as that of Facebook. The designing part highlights this theory quite a bit. However, there has also been certain change in the overall functionality part. Being newly implemented, some of these functionalities are still unknown to many users. Let's begin with some tips and tricks to make your Twitter experience bigger and better with these functionalities. Take a look at 9 Twitter Tips And Tricks You Should Know.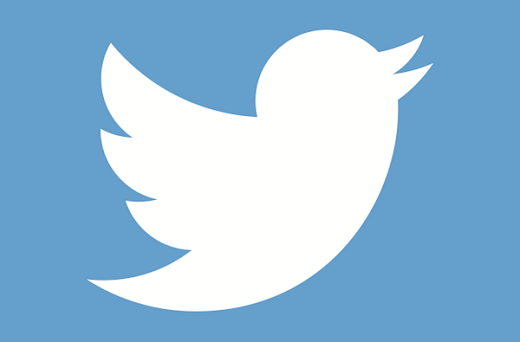 1)Requesting For The Archive
So you are unable to find those old tweets you once did? Never worry since there is an option to bring back those old glory days! Simply click the REQUEST YOUR ARCHIVE option on your Twitter Account's Settings.
2)Following When You've Hit The Limit
So you have reached a total of 2000 people to follow! And with very minimal followers of yours, you are finding it difficult to follow any one more! Don't worry. Simply add all those people you want to follow in one designated list. If they have a PUBLIC Twitter account, you will be able to read all their tweets. You may not directly message them but can communicate through @mention. Cool, isn't it?
Also Try 7 WhatsApp Tips And Tricks You Should Know
3)Customizing the Photo Tagging option
You can now easily disable or enable the photo tagging option. The recently updated mobile app also now includes the photo tagging option. From Security and Privacy Settings of your Twitter Account, you can enable and disable the Photo Tagging option.
4)Search Result Filtering
Searching in the Twitter is not restricted only to Hashtags. You need to use the Advanced Search Option to search for exact phrases, multiple hashtags, and retweets. But wait, you need to access the Search Bar first in order to find the Advanced Search Option.
5)Get Rid of the Annoying Re-Tweets
Retweets can be annoying at times. But this new interface has the option to restrict or block the retweets. Visit the person's profile page from whom you don't want any more twitter replies. Click the Gear Icon and then click on the TURN OFF RETWEETS button.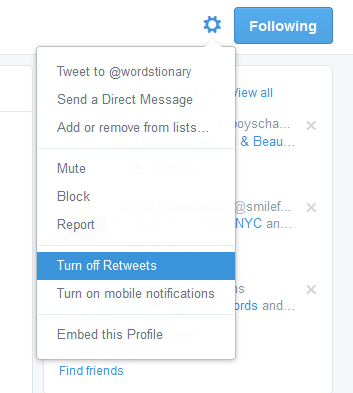 6)New Set of Keyboard Shortcuts
Forget the old settings; here comes a brand new set of keyboard shortcuts when using the new Twitter interface. There is a Gear Icon located at the top right-side of your Twitter timeline. Click on the icon to get access to the Keyboard Shortcuts.
7)Content Sensitivity
It can be possible that the content you are sharing is not suitable for general viewing. It's sensitive and hence requires restricted viewing. If so, then you need to activate SENSITIVE CONTENT option from the settings before tweeting.
Also Try 7 Google Tricks, Secrets & Hacks
8)Modifying the Web Notifications
With the new interface, you can now receive notification alerts. The pop-up alerts will show up as soon anyone retweets or mentions you, anyone starts to follow you, or some messages arrives. There are quite a few notifications options available. Simply check the notification options you prefer from the Gears Icon.
9)The Sleep Mode SMS Settings
Isn't it irritating enough to get waken up due to tweets SMS? You need to simply SWITCH OFF the updates while going to bed. Through settings, you can mention the time when you don't want any kind of notifications to receive.

Using these Twitter hacks and tools, you can certainly have a better Tweeting experience.