How often we have been bogged by our parents to munch on dry fruits in our childhood? Little did we understand back then they did it for us to inculcate the habit of eating dry fruits daily. This is because dry fruits are considered to be the traditional powerhouse of the essential nutrients our body requires. But what is more astonishing is that today the dry fruit industry has become a booming market in the world and India as well. And with them being seen everywhere around us, it is far too easy to understand how and why the dry fruit and spices industry has been a great success story.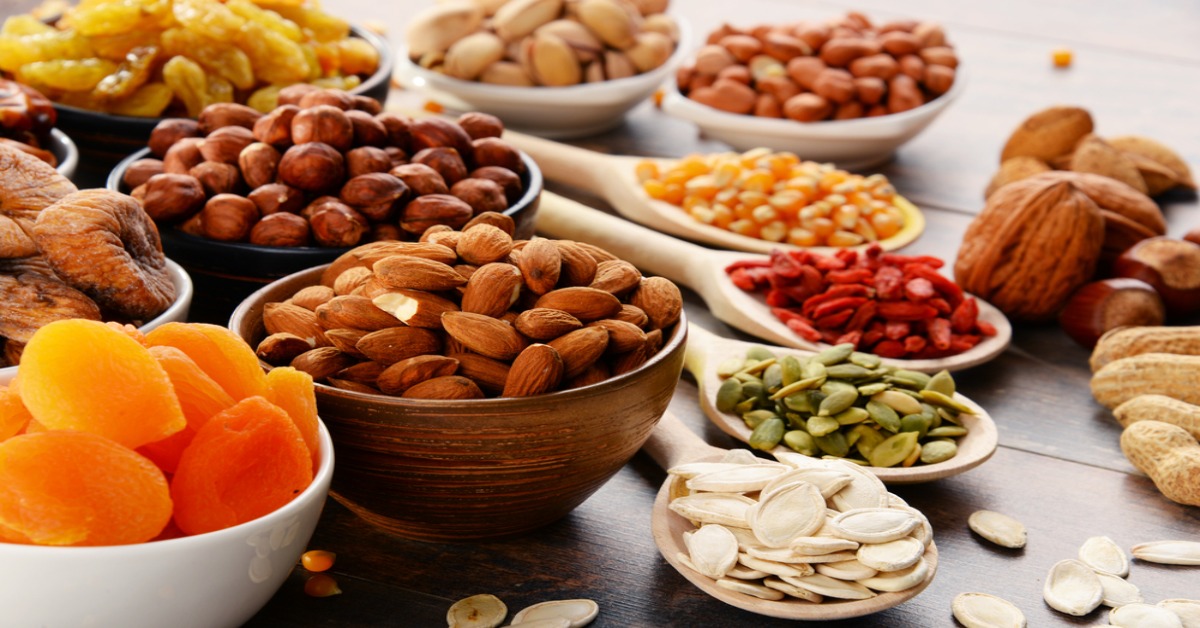 More importantly, a lot of its success in the country has been due to one man's pioneering spirit. That man is none other than Shri. Rajinder Kumar Khanna whose long-storied success story started with his first company, Ramchandra Rajinder Khanna & Co, established in the year 1930. And today it has led to the creation of his successful family business in the dry fruits sector known as the H.H. Global Sources. Let's get to know the company and the man himself better and how this man single handedly became the 'Doctor of Dry Fruits and a pioneer Youth Icon in the Business World over the decades. Let's read about the journey of a common man with Not-so-common vision becoming a REAL HERO for Youth.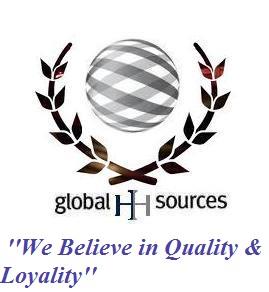 About The Founder
Shri. Rajinder Kumar Khanna is renowned as the founder of the Ramchandrajinderkumar & co and its other earlier organizations which are mostly have been established in 1930s. He is fondly known as Doctor Sahaab or the Doctor of Dry Fruits. He is known to have a knack for figuring out the exact selling price of the dry fruits from his very young age. Due to this, people started acknowledging him as Sahaab which later turned into Doctor Sahaab. Until this day he is more known by his nickname than his actual. I think this is something cool and great.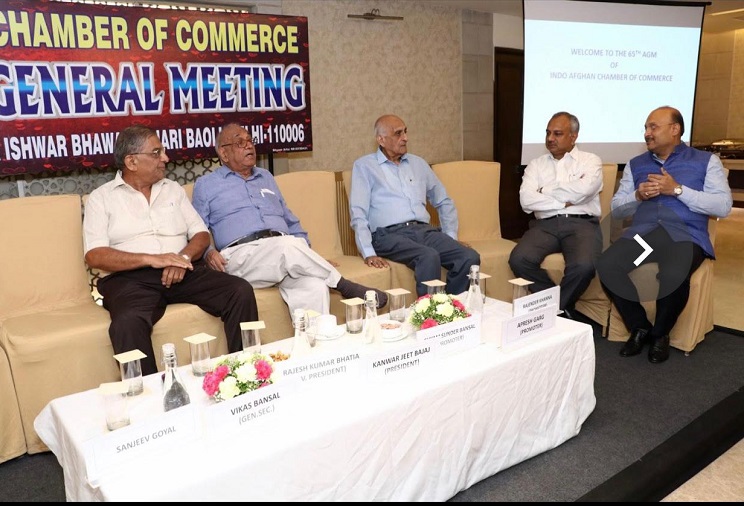 He also has been awarded as the 9th highest taxpayer in Punjab (India) in the past and surprising extraordinary sales during his peak time. As a result of this, today the organization has turned into one most reputed and trusted brand name amongst its peers and customers as well. It is his and his long-time staff Mr. Jai Narayan Gupta's diligent efforts had helped the company and his other organizations to achieve a breakthrough in the export, import, retail and supply trades and markets. Mr. Jai Narayan Gupta has been working with the company for the past 35 years as the Head of the Sales Department.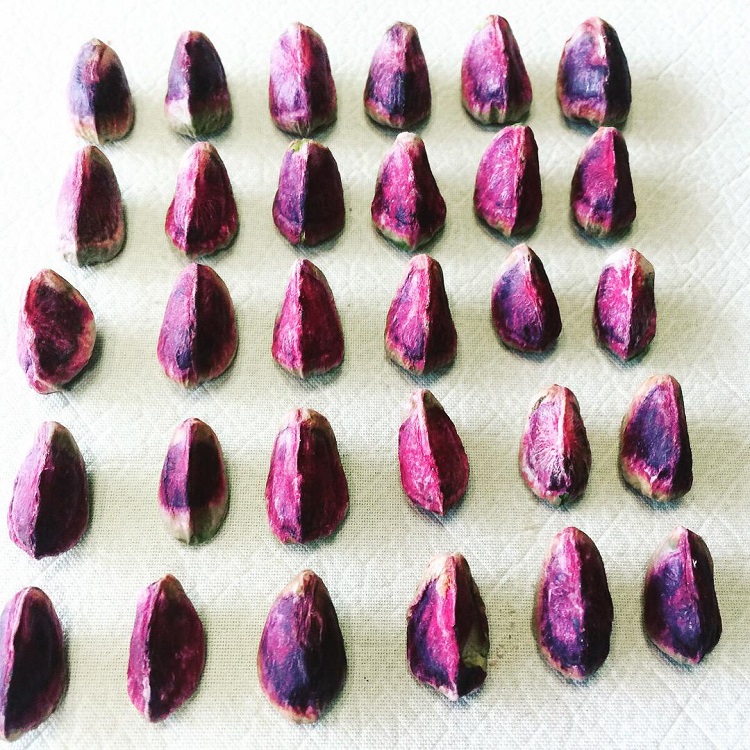 About H.H. Global Sources
In the year 1988, R.R. International was established once he took a step down and passed on his legacy to his children. Based in Delhi and Mumbai (India), this is their yet another successful company as it has been growing swiftly in the Agricultural Industry with its high-quality products. In 2010, the 4th generation decided to give a new face to the organization with aggressive international marketing missions which was named H.H. Global Sources. Ridhay Raman khanna joined in 2010 and formed the company H.H.Global Sources with his father. He Joined the family business at the age of 22 only.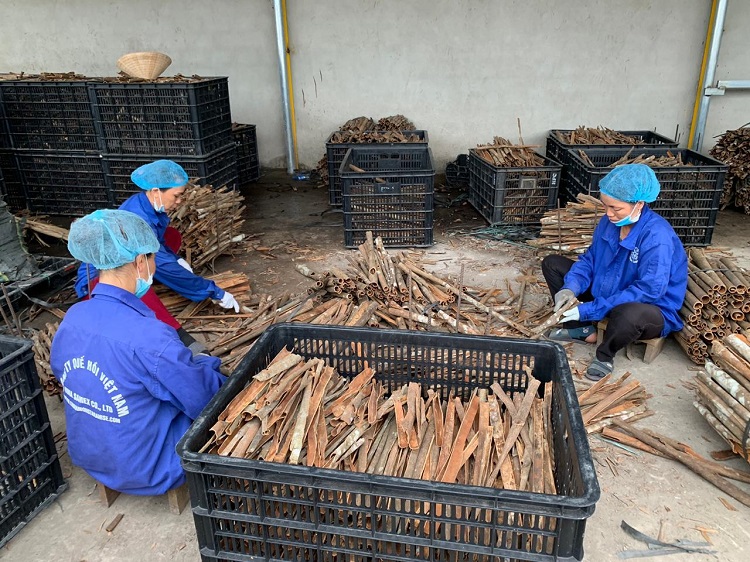 H.H. Global Sources is one of the most dynamic importer, supplier, and exporter of dry fruits, spices, and selective Kirana items. The company mostly imports dry fruits from Vietnam, Sri Lanka, Indonesia, Madagascar, Africa, USA, Australia, Afghanistan, and Turkey. Their list of imported dry fruits includes Almond in the shell which is mostly imported from California and Australia, Pistachios (USA, Iran, Afghanistan, and Turkey), limited Walnuts in the shell from California.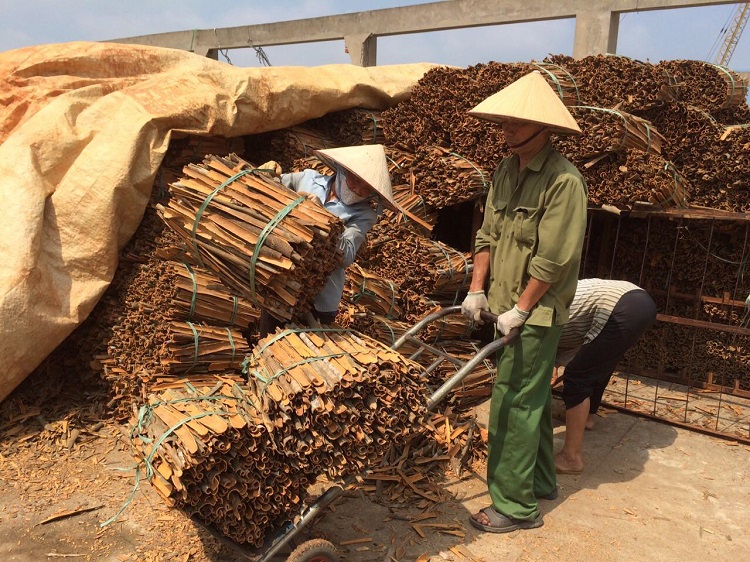 Also, the list includes green, red, golden and black Raisins and dry figs (both mostly imported from Afghanistan), Cashew (Africa), expensive Irani Mamra or Almond Kernels (Iran), and Syria Kernels, dates, and Medjouls (Kajoor) from Israel and UAE.
But do you know apart from their enormous contribution to the dry fruits industry in the country, they have also excelled in the spice imports as well. Today, the company specializes in spice imports such as Cloves from Indonesia, Sri Lanka, Madagascar, and Zanzibar. Also, they have Mace (Javitri) which is imported from Indonesia and Sri Lanka, Jaffe (Nutmegs) from Sri Lanka, Areca nut (Supari) from Sri Lanka, and Cassia, Star Ani Seeds and Cinnamon from Vietnam, Sri Lanka, China. Other than this, their company also imports about 400 tons of cassia and whole cassia annually.
And the contributions and success of the H.H. Global Sources do not end at the dry fruits and spice industry as the company has even been registered under Handicraft exports as well and has made itself a brand in the retail market with self-packing facilities and warehousing.
Moreover, they have had 65 years of experience in this field, and within that time frame, they have successfully procured reliable sources for their imports and have also developed generations of relationships with various traders across the globe. Since they are one of the oldest traders and importers in Asia, their agro foods are ensured of high-grade quality.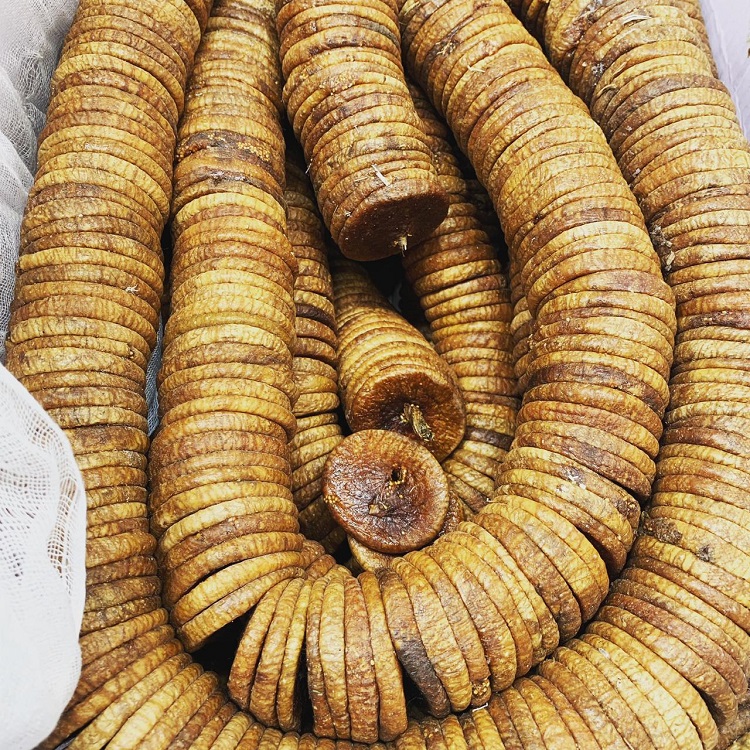 Vision
H.H. Global Sources is aiming to diversify into retail and supplying to the high-end supermarkets and online audience and meet their expectations. To achieve that, they have constantly worked towards raising the bar of customer satisfaction by catering to their exact demands within the set time for shipment deliveries. They even have adopted several principled business practices to build a prominent mark for their company in the domain of agriculture commodities. Besides, they also do forward trade as per demand and supply to further ensure the company keeps on delivering. This can be noticed from the extraordinary sales, they have been constantly doing in the local wholesale markets.
They also cover sales in wholesale markets throughout major in-demand cities like Kanpur, Amritsar, Mumbai, Delhi, and Haryana. This has enabled them to solidify their company reputation as a brand name which is synonymous with both quality and loyalty. Through their sheer work and commitment, they have not just grown into one of the most trusted organizations in the agro-food market but in the wholesale market too. As a testament to their groundbreaking work, commitment, and passion towards their aim, they have been bestowed upon by many awards from various institutions and countries.
Current Successor
Mr. Ridhay Raman Khanna joined the company recently at the age of22 only. He is the grandson of the Shri. Rajinder Kumar Khanna. Along with his father Mr. Ravi Khanna, he is now the Chief Executive Officer of the H.H. Global Sources. He formed the company H.H.Global Sources with his father.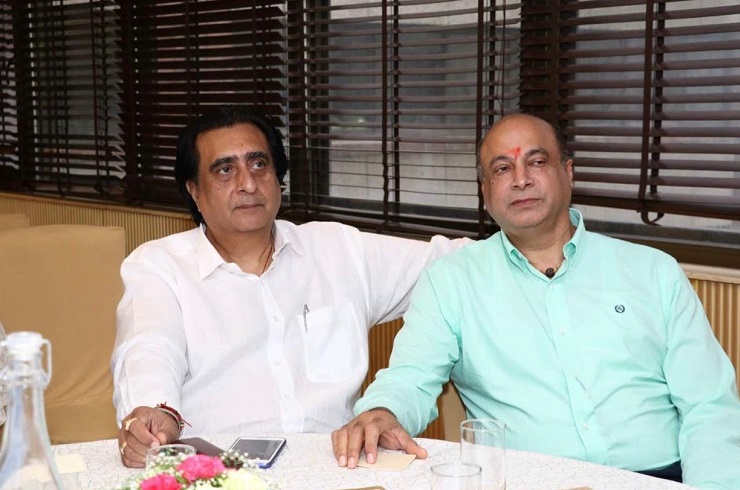 His closeness with his grandparents seems to the reason behind him joining the family business. Upon asked if he is feeling any pressure about stepping into his father and grandfather's shoes he responded confidently that he is more excited for what lies ahead.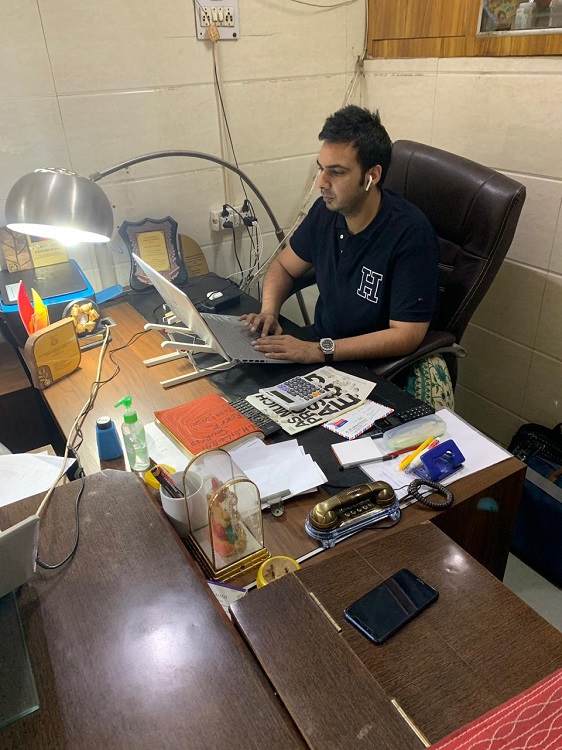 He even stated that he has certain plans lined up for the company's future but he just wants to take things slow and steady. One of the best things he said in his first ever interview after taking over the control of the decades old successful H.H. Global Sources is that when his time will come he will pass the legacy of this company just the way his father and his role model grandfather Shri. Rajinder Kumar Khanna did. Now, this is the perfect way to honor the work of a great real life hero.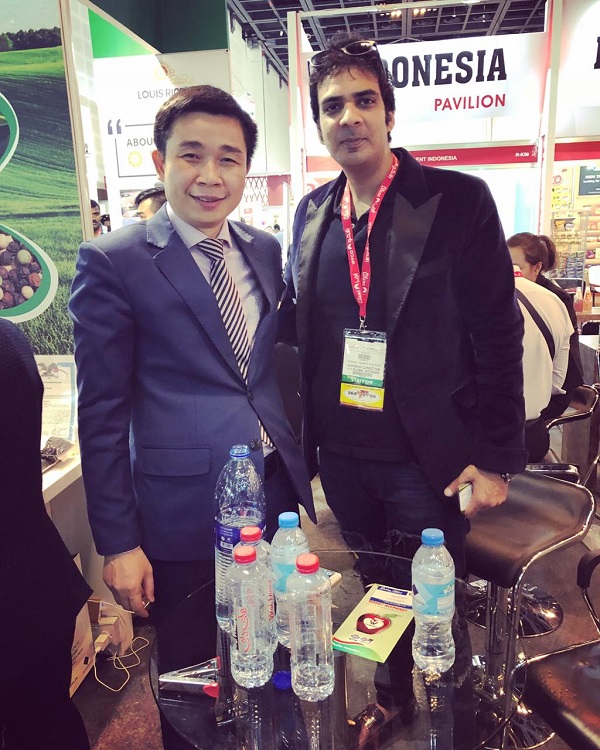 With this we have come to the end of a great success story of a man who not only made a mark for his country in the all-important dry fruits industry but also because of him the entire nation has an easy access to essential various crunchy, chewy, and delicious dry fruits at an affordable cost along with being an eternal Success Icon  for those seeking to establish a name in business.