"6 Affordable yet Fun Date Ideas for Couples on a Budget as You Can't Buy Love but Happiness Costs Nothing"
Are you on budget but going on date this weekend? Are you thinking what to do for date without shedding heavily on your pocket? I understand how badly it sucks to be a couple on a budget. But no need to take it in a negative way! Take it as a test of your true love, a test for your dedication for your relationship & that special person whom you love from the core of your heart. Here I am providing 6 Affordable yet Fun Date Ideas that you can try.
Be Creative, fill your heart with love & don't be on budget for Love J & try these 6 Cheap Date Ideas.
1) Home Sweet Home
Before you say it will be boring, wait & chillax. I am not talking about a simple boring dinner date at home. Take out your Creative Devil out & prepare something NAUGHTY. Decorate the home honeymoon style with dim light, flower petals & seductive fragrance & his/her favorite wine. Top it up making it a Candle Night dinner.
Try 9 INTERESTING FACTS ABOUT SEX
For Girls: Take that sexy red lace dress & double it up with black high heels & those smokey eyes, soft curls & red fuller lips. Don't forget a seductive passionate perfume & of course sexy lingerie.
For Boys: A well groomed look with a black shirt & trouser or a white shirt with blue jeans with nice hair, a watch & her favorite manly perfume. Don't forget your Best Accessory Boys: Elegance & Manners.
Hot Tip: Dinner table should have Only ONE chair where HE will sit & She, of course, in his lap enjoying dinner *ehm ehm* 😉
2) Explore Your CITY
Now what's special in exploring city on a Date? Trust me, a lots of things plus it's dirt cheap. How? Let me explain.
Plan a few days ahead; take your city's map & list of all cool fun places, no matter lakes, river front, a fair and other cool places. There will be 2 benefits: 1st you will enjoy each other's company & spend quality time with each other. 2nd all such places have lots of local street food trucks which serve awesome food at dirt cheap rates. Enjoy diverse type of foods there & save on pocket while spending a good quality time with other while exploring city.
Hot Tip: As you will be planning in advance which places you will go, go there & do an arrangement with local food truck owners. So when you both sit there for some street food, they bring something creative (like a rose with your dish, a card etc for him/her by you). The surprise on his/her face will be worth the effort.
3) I am Your SLAVE
Want to make date special for him/her? When clock hits 12 in the night, gift him/her with the best gift: YOU. Tie a bow around your waist & tell them You are his/her Slave for next 24 hours. From morning breakfast to his/her favorite lunch, a sexy dinner to choosing clothes You will DO All for him/her. Simple Treat him/her like a Prince/Princess for full day.
Hot Tip: Promise them You will not say NO to him/her; if you know what I mean 😉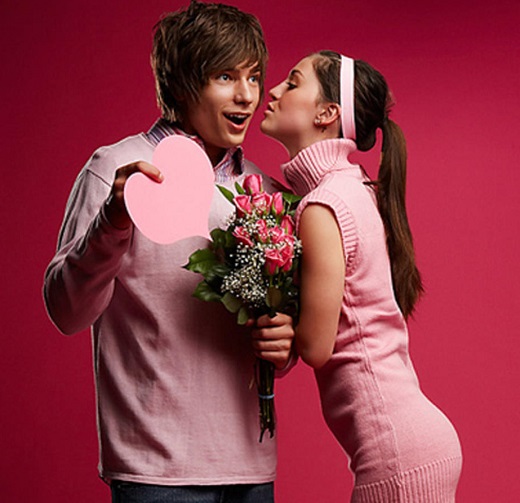 4) Indoor Picnic
Time to activate that Creative Brain you might have been ignoring for years 😛 Plan an indoor picnic with available props like paper goods, picnic table cloth, finger foods, a bottle of wine & a homemade dessert. Convert your living room floor into picnic ground dazzled up with those spare Christmas lights you used during New Year holidays, some flowers & heart shaped balloons. Take out those board games, card games, monopoly or whatever is available at home or you can make your own even.
Hot Tip: Prepare some handmade customized gifts for him/her & gift him/her one every hour.
Try 7 TIPS FOR FLAWLESS GLOWING SKIN
5) Build a Fort
Yes you are on a budget then why not plan a Date in Your OWN FORT. No I am not asking you to build a fort worth billions but a Tent Fort. A tent fort, either in your bedroom or your backyard with lots of soft comfy pillows in it & lots of rose petals, sounds romantic hun? Cuddle in it with him/her & tell him/her with 10 reasons Why You Love Him/Her so much? Make him/her feel special & trust me that will be more special that a candle light dinner in a 5 star hotel. If tent is big enough, you can also have you dinner there.
Hot Tip: Decorate inside of tent with those small star lights to make it full on romantic.
6) Long Drive but Without a Destination
Yes, just take him/her on a long drive but without any destination. Enjoy your night under clean sky while watching stars. Have meal in a random food place, enjoy dancing along the roadside, sing for him/her no matter how bad you sing, have ice cream, make a stop at local comedy show or a karaoke bar, or anything that comes in the way. The core purpose is to just enjoy each others company & have lots of fun & make memories that will be there for years.
Hot Tip: Propose him/her for his/her love for rest of your life all of a sudden with flowers in your hand & enjoy the expression of his/her face.
BONUS TIP: You can also arrange a Couple Spa Appointment if it fits into your Budget. Go together, pamper yourselves & enjoy relaxing in each others company.
This is not the end, just a start. Creativity & Love doesn't have to do anything with money. Remember life's best things come for free. So enjoy Your Date with him/her with these awesome 6 Affordable yet Fun date ideas.
Also Try 6 TIPS TO LOSE WEIGHT QUICKLY
7 SEX SECRETS MEN WANT WOMEN TO KNOW