Raksha Bandhan festival is the most awaited festival for brothers and sisters as it dots the celebration of sensitivity and love of the sibling relationship. When sisters tie beautiful Rakhi on the wrist of their brothers, they pray for his wellbeing. Brothers promise to stand by her in every ups and downs of life. In this beautiful ceremony of love and affection between brothers and sisters, exchange of Rakhi Gifts plays an integral role. As a token of love, gifts are believed to strengthen the bonding as these are preserved for lifetime along with sweet memories cherished by both Giver and Receiver. But every year Brothers find it somehow difficult to find a Suitable Gift for their lovable Sisters. So if you too are scratching your head about what to Gift Your Lovable Sister this year then NO need to worry anymore as we present 25 Gift Ideas for Your Sister this Raksha Bandhan.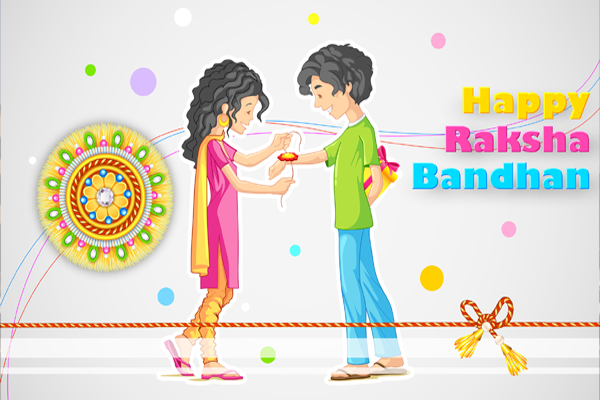 So, come on boys, check out the following list and prove wrong the myth that boys are insensitive in choosing right gifts for their sisters! Take a look at Best 25 Gift Ideas for Your Sister this Raksha Bandhan that will Fit into Your Budget too:
#1. Handbags
Do I need to say how much a Girl loves her Handbags? This Raksha Bandhan get your sister a cute Handbag along with some chocolates & trust me, she will LOVE this gift more than anything. Moreover she will keep thanking & hugging you whenever she will be using it. Handbags come in various variety; so if your sister is a student, then get her a trendy Sling Bag or Tote Bag. But if she is working, then get her a big spacious Handbag or a Duffle that she can carry in office.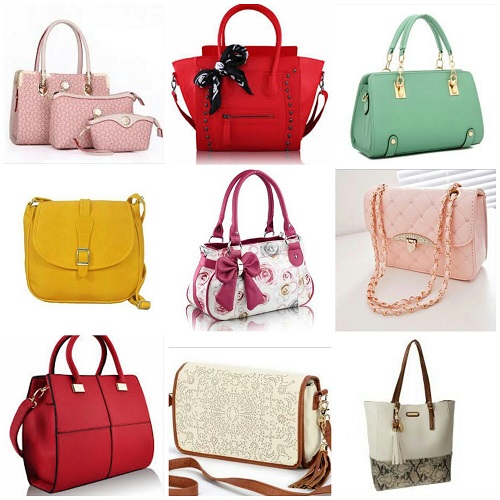 Where to Buy: If you have a bit high budget, then Go for branded bags like Baggit, Lavie etc. But if you are on budget then you can get it from any Good Local Shop or even Online.
Also Try 25 GIFT IDEAS FOR YOUR BROTHER THIS RAKSHA BANDHAN
#2. Trendy Juttis
What better than stylish yet funky Punjabi Juttis for Your Sister this Raksha Bandhan. These are so much in trend these days & are super comfortable. Moreover you get a variety of designs to choose from; from funky College Wears to elegant Office Wears to studded Party Wears. If You have budget, grab 2 pairs; One for Causal Wear that can go with Jeans, Short & Capris while 2nd one with Ethnic Touch for Suits, Lehngas & Sarees. But if you are on Budget, then grab a piece that is fusion, means that can go with Jeans as well as Ethnic Wear.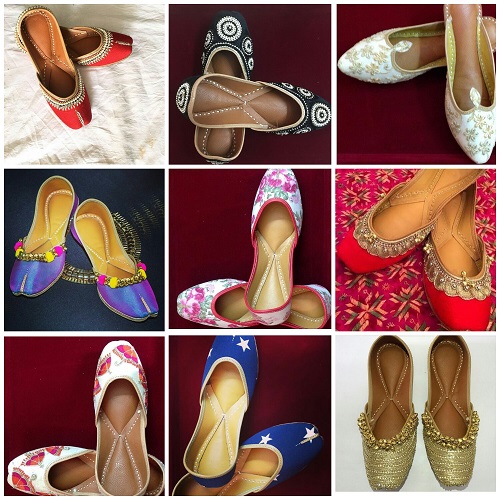 Where to Buy: If you want all sort of variety at one place along with Superior quality yet budget friendly, Go to Cobblers. The below Punjabi Jutti from Cobbler is a perfect representation of Fusion Designs; this piece will go perfectly with Jeans & Capris while at the same time will look too elegant with Ethnic Suits and Sarees while the Blue with cute beads is perfect Ethnic Wear. Go to their Instagram Page or Facebook to explore More.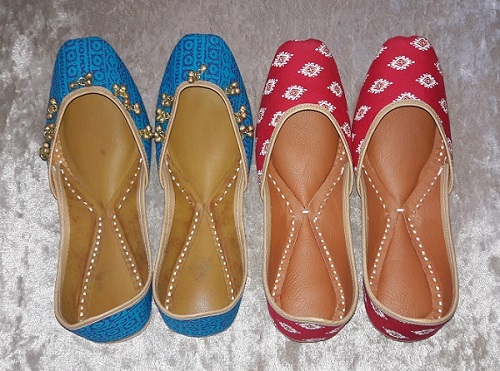 #3. Watch
Elegant watch is a perfect gift option for your sister. Depending upon your sister, you can choose a funky cool watch if she is a student or an elegant metallic watch if she is working woman.
Where to Buy: There are many good budget friendly brands like Titan, Fastrack, and Sonata etc that offers women watches of all range & style.
Price: These branded watches start somewhere from 499 & go to any range.
Also Try 25 GIFT IDEAS FOR YOUR BROTHER THIS RAKSHA BANDHAN
#4. Cute Mugs
"Cute Customized Mugs for Cute Sister" Get a Cute Customized Coffee Mug with some Chocolates and a Teddy & it will be Best Raksha Bandhan Gift for her.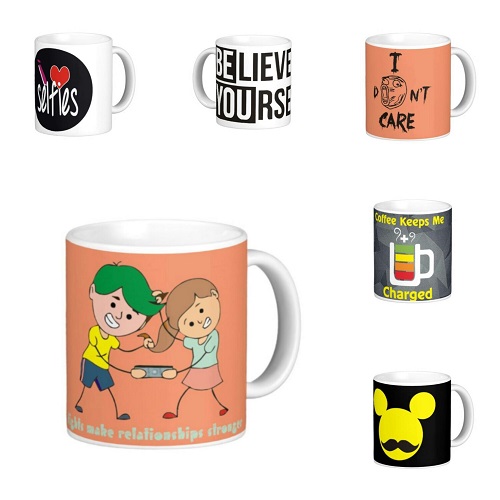 Where to Buy: You can get this Sister Special Customized Coffee Mug from Rough Apple. Visit their website www.RoughApple.com to explore more or check their Instagram Page.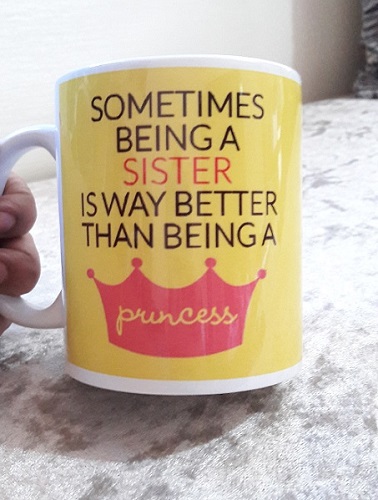 #5. Makeup Box
Ok, we all know you have seen your sister (& mother's) love for makeup ever since you were a child. So what's better Gift for a Girl than a Makeup Kit Box??? If anyone would gift me a Makeup kit, I would be at top of the world 😀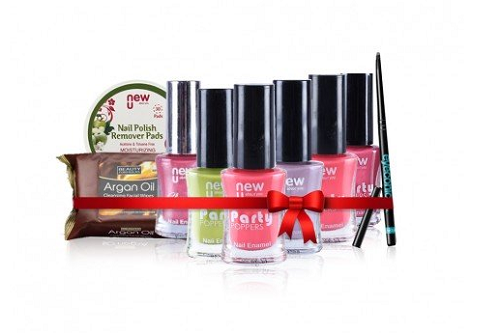 Where to Buy: The most obvious question especially being a brother, "How & Where can I Buy a Makeup Kit when I don't know ABC of Makeup?" Well, let me help you here. Grab this essential Makeup Kit Box from NewU. NewU is ecommerce platform of the "Dabur". We all know the brand "Dabur" from our childhood and hence their authenticity can be trusted. This box contains all essential products a girl wants, no matter for college or for work/office or even for an occasion/party. This kit contains: 5 NewU Nail Polishes, 1 Lakme Eyeconic Kajal, 1 B. Formulas Argan Cleansing Wipes and NewU Nail remover Pad Aloe Vera. Visit their website www.NewU.in to order.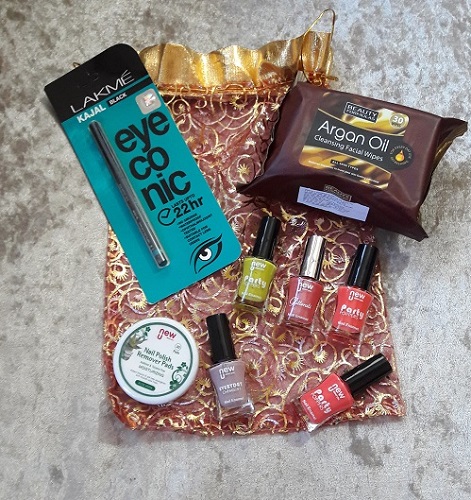 Also Try 25 GIFT IDEAS FOR YOUR BROTHER THIS RAKSHA BANDHAN
#6.  Pocket Perfumes
Perfume is a Forever Famous Gift Idea & with launch of pocket perfumes, this gift idea seems way better & trendy. Pocket perfume's size is so sleek that it fits Jean Pocket and is easy to carry anywhere. It takes as much space as a small handkerchief will take.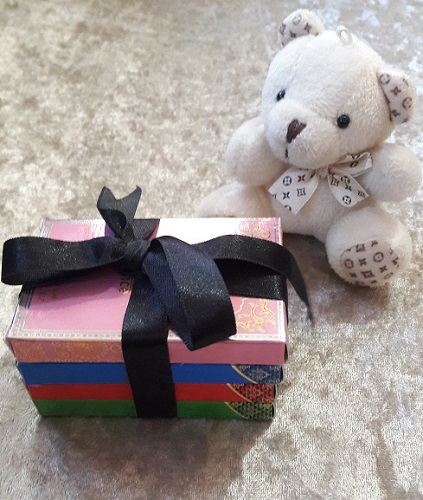 Where to Buy: Neesh launched this New & Unique concept of Pocket Perfumes that fits one's Jean Pockets. It doesn't cause irritation to skin plus the fragrance can stay as long as 7-8 hours. Visit their Instagram to explore more or Visit their website www.Neesh.in to order their fragrances.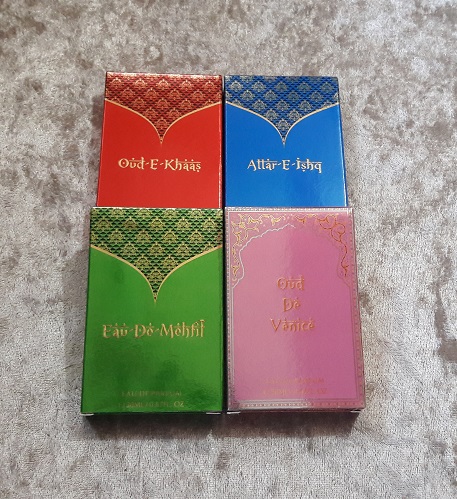 #7. Stylish Clutch/Wallet
Clutches and Wallets are so in trend & fashion these days. This makes a perfect Gift for your sister no matter she is student or working, as these multi-purpose clutches can be taken as wallets in a handbag or can be flaunted as a clutch in hand. Also these can be used as stylish Passport Covers too.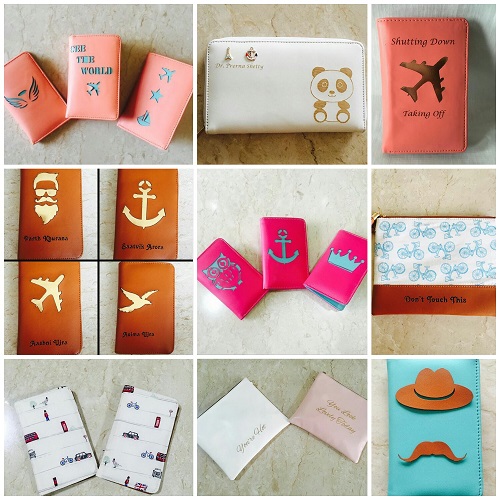 Where to Buy: The best place to get Stylish Clutch cum Wallet for your sister is Bombay Threads. They provide superior quality latest fashion Clutches & Wallets that fits into your budget. Visit their website www.BombayThreads.in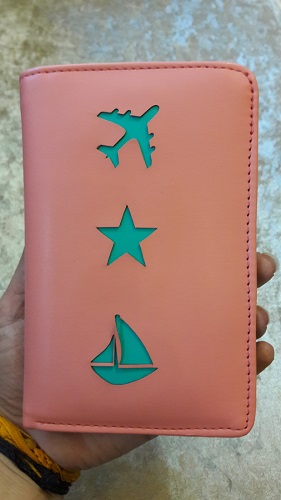 Also Try 25 GIFT IDEAS FOR YOUR BROTHER THIS RAKSHA BANDHAN
#8. Customized T-Shirt
You can gift your sister a cute Customized T-shirt on Raksha Bandhan along with a Soft Toy. This will be the best combo ever & budget friendly too.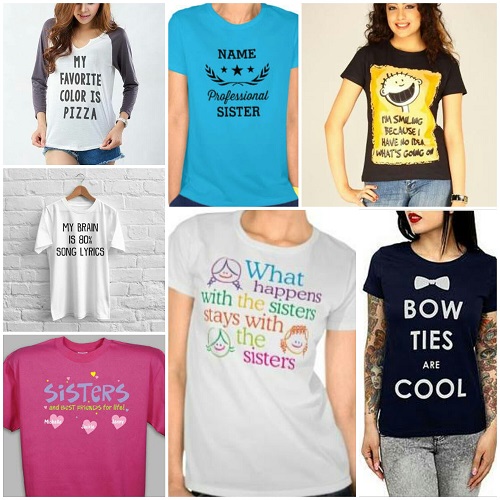 Where to Buy: Customized Tshirts are easily avaliable at number of online portals these days. You can also visit their website www.RoughApple.com to explore more or check their Instagram Page.

Price: Customized Tshirts ususally range between Rs.300 and go on higher range.
#9. Vintage Diary
A perfect gift for Princess of Your Life! A Vintage Handmade Customized Diary with a handmade funky Pen 😀 These diaries will not only make you look stylish but help you stand ahead of the crowd.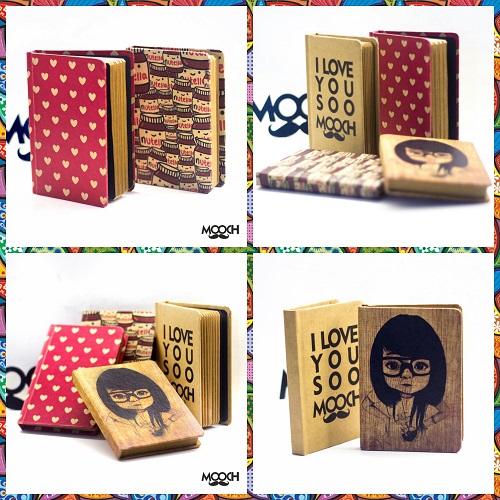 Where to Buy: My Mooch is the best place to get Vintage Handmade Customized Diaries that exhibits class with style. You can check their entire collection on their FaceBook page here or Visit Instagram to order.

Price: These Vintage Handmade Diaries starts from Rs.349. You can buy them from here.
Also Try 25 GIFT IDEAS FOR YOUR BROTHER THIS RAKSHA BANDHAN
#10. Jewellery Box
A Girl and her Jewellery: the BEST Relationship ever! Get your sister a chic yet sophisticated Jewellery Box this Raksha Bandhan. This can have a combo of cool and funky earrings, dazzling bracelets, trendy necklaces & some fashionable rings. If you don't know how && where you will get this jewellery & that too as per latest fashion trends then let me help you with where to buy this.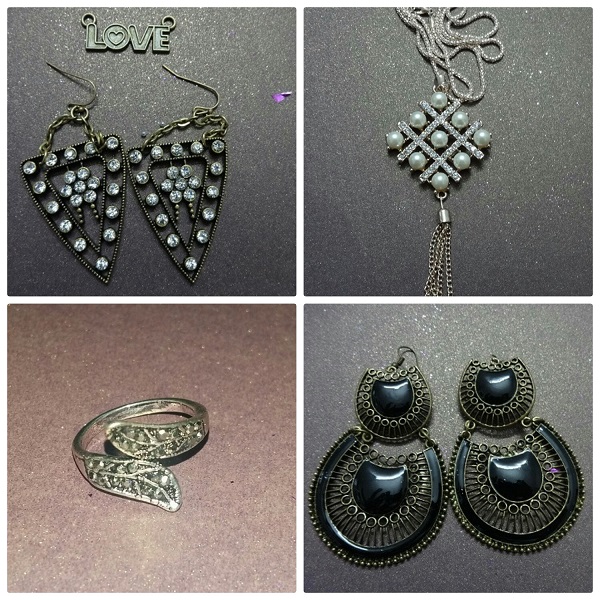 Where to Buy: You may buy Jewellery online from Romkins The Style Shop here

#11. Teddy Bears/Soft Toys
If you are still confused, then this is the safest option for your sister- Teddy Bear (or her favorite Soft Toy). Either make a combo of few small ones, or get a mid-size one or a giant one if your budget allows. No matter small or giant teddy, she is going to love it. Another trick here, you can get any of the above gifts & pair it with a small cute teddy.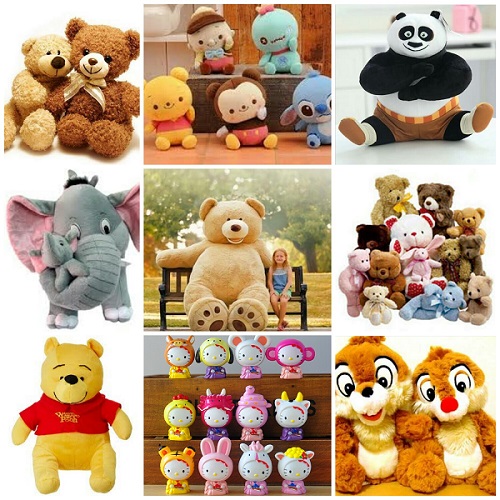 Where to Buy: You can get soft toys from any nearby shop around you or you can get online too.
Price: Teddy Bears & Soft Toys are available in ALL Price Range; a good small one can start from mere Rs 100-150 and can go up to any budget depending upon size & brand.
#12.  Token of Love – A Photo Book
This is something New & Unique of its kind but trust me one of the Best Gifts You can have for her – A Photo Book. You can have just 1 photo or any number of image collage in this. It looks like below. My personal suggestion will be, Make Your CHILDHOOD Memories come Live with this Photo Collage :*
Where to Buy: Who can be better than the King of Customized Products "VistaPrint"? We all know that VistaPrint is the India's largest online portal for printing solutions and personalized gifting. You can get size, any image number, any design Customized Photo Prints as per your need guaranteed with Best Quality in the industry at your pocket friendly rates. Visit their website www.vistaprint.com to explore more.
Price: Canvas Prints starts from as low as Rs 749 & go to higher budget as per size & need.
Also Try 25 GIFT IDEAS FOR YOUR BROTHER THIS RAKSHA BANDHAN
#13. Stylish Footwear
Gift your sister some cute & funky casual footwear that she can use on regular basis. Always go with good brands when it comes to footwear. Poor quality footwear can cause foot problems later on. There is a huge variety available in the market, choose something as per your sister's likings.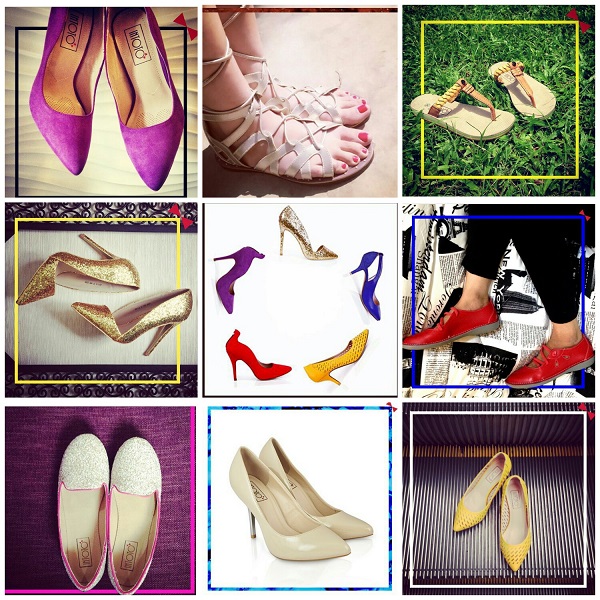 Where to Buy: If you are confused what to get for her, then just go with this funky & exclusive sort of footwear, "THE MAD NOMAD SLIP-ONS" from Intoto. This is a perfect fusion of Elegant Style with Modernity. The best part, Intoto is one of the most sorts after brands in India providing best quality latest fashion footwear that fits your budget. Visit www.Intoto.in to explore more products or Visit their Instagram Page.
#14. 

Bluetooth Speakers
Everyone loves to hear music so, what's better than a mind-blowing good quality Speaker. Gift your sister a good speaker this Raksha Bandhan! You can also add on other accessories like earphones, wireless headphones, etc to make it a good combo.
Also Try 25 GIFT IDEAS FOR YOUR BROTHER THIS RAKSHA BANDHAN
#15. Dress
Women can never have enough dresses. If you can think of anything else just go for a dress. Buy your sister her favorite outfit. If you have a good budget look for a branded dress or if you are a bit low on your budget lookout for a good dress in a local store or online.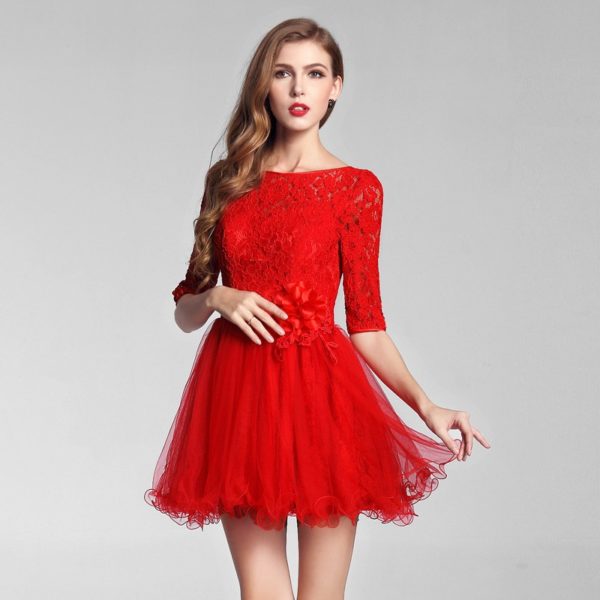 #16. Decorative Item
If your sister loves to decorate her room or house, a decorative item can be the best gift for her this rakhi. Moreover, you will get a lot of options to chose from. You can gift her photo frame, vase, painting, wall clock, candle holders, showpieces and many other things.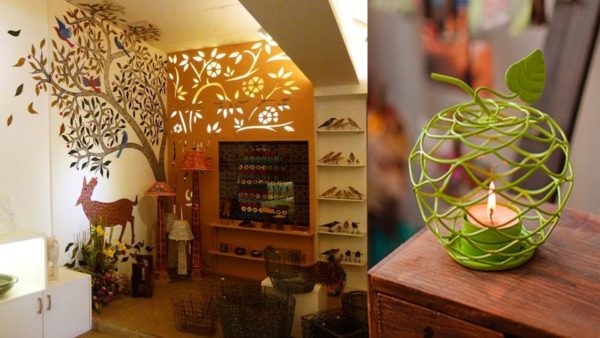 #17. Straightener and Curler Set
Girls love to get ready and this is something required by them very often as they have to set their hair before going to a party or any other occasion. You can get her a combo pack of hair straightener and curler. Don't worry this won't make a hole in your pocket. Hair straightener and curler are available at a very reasonable rate these days. You can look for the combo over the different site and compare the price and pick the one you like.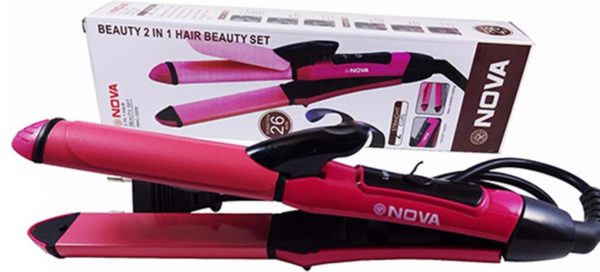 18- Wind Chimes and Chocolates
Gift your sister beautiful wind chimes along with her favorite chocolates. Gifting wind chimes is considered as very lucky as it attracts positive vibes. This will be a good combo and will fit your budget too.
19- Shopping Voucher
There is no doubt about how much love girls love to do shopping. This rakhi you can gift your sister a shopping voucher for her favorite brand and try accompanying her while she goes shopping and spends some fun time with your sister.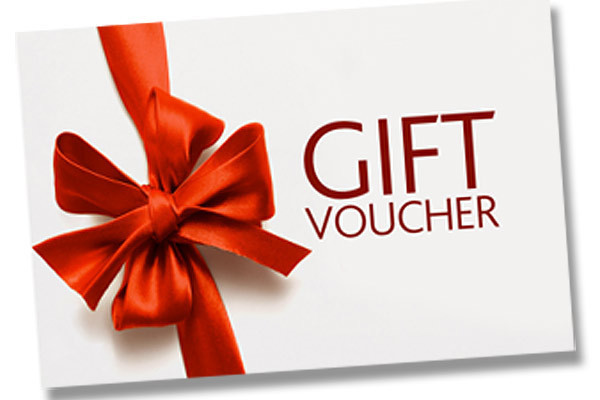 Also Try 25 GIFT IDEAS FOR YOUR BROTHER THIS RAKSHA BANDHAN
20- Parlor Package
This rakhi, show your sister how much you care about her by gifting her a parlor package. You can choose the services of the package as per your budget and gift it to your sister. You can choose the spa service, massage services, etc. Or you can even book home service for her.
21- Customized Pillow
Gift her a Cute Customized Pillow along with a soft toy. You can get your picture print on the pillow along with a sweet message.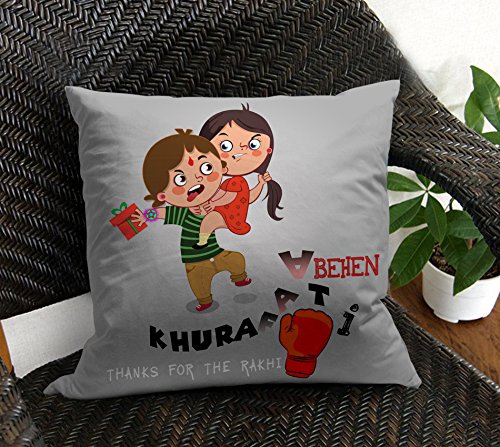 Also Try 25 GIFT IDEAS FOR YOUR BROTHER THIS RAKSHA BANDHAN
22- Phone Covers
Phone Cover is the perfect rakhi gift. You can pick a phone as per choice you can go for funky cover if she is a college student, or elegant cover if she is a working woman. You can also gift her a phone cover with her favorite cartoon character on it or you can put your or her picture on the cover. Also, the phone is something a person use 24 hours a day, so the phone cover will always make her remind of you.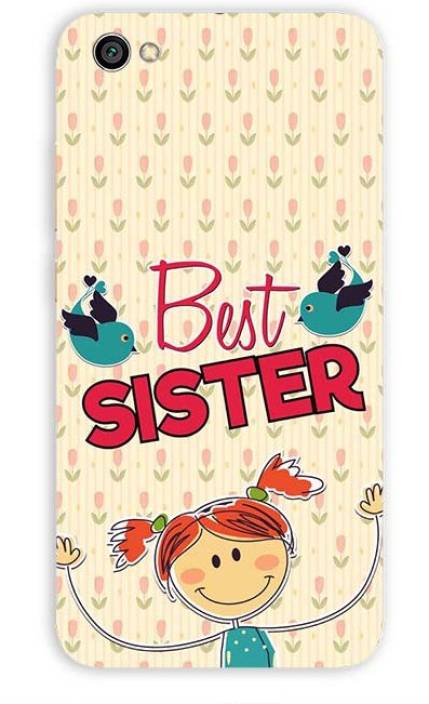 23- 2 Days Goa trip
Goa is the most happening place and who doesn't want to visit Goa. If it suits your budget gift your sister a 2 days Goa trip. Trust me she'll love it and will not be able to thank you enough for it.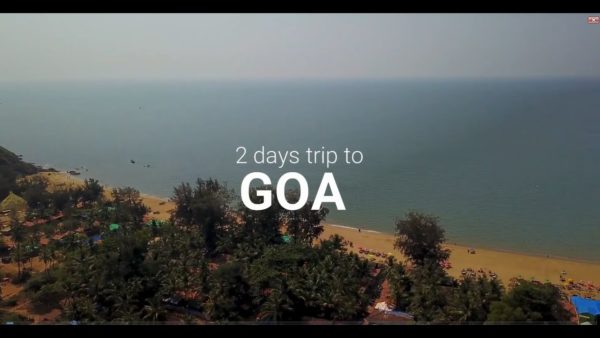 Also Try 25 GIFT IDEAS FOR YOUR BROTHER THIS RAKSHA BANDHAN
24- Netflix
You can gift her Netflix Subscription. You can make use of Netflix Gift Card to pay for her Netflix subscription or you can also gift her the card.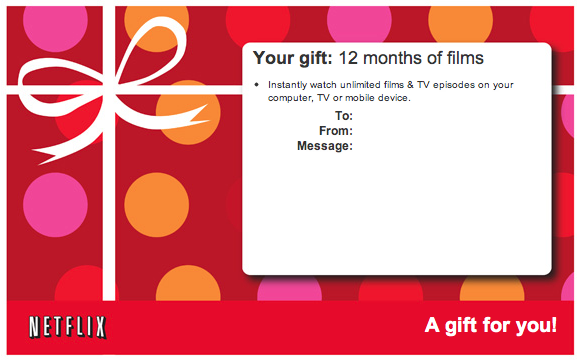 25- Sunglasses
Gift her a pair of sunglasses. Sunglasses is something one can never have enough of them. You can get her a pair of funky glasses or a pair of elegant one. You can pick her favorite shade and the best is sunglasses our always budget friendly.