Top 5 Ways to Stay Healthy this Summer
Summer is finally here or should I say the season of laziness is back. No matter how hard we try we keep up our energy level, we all feel lethargic. Personally, I love summer for me it's all about enjoying the pool and beaches. And just like me if you are also planning to go on the beach or to a pool party. I think you must know these 5 ways to ensure you enjoy your summer while being healthy. So have a look at with us "Top 5 Ways to Stay Healthy this Summer."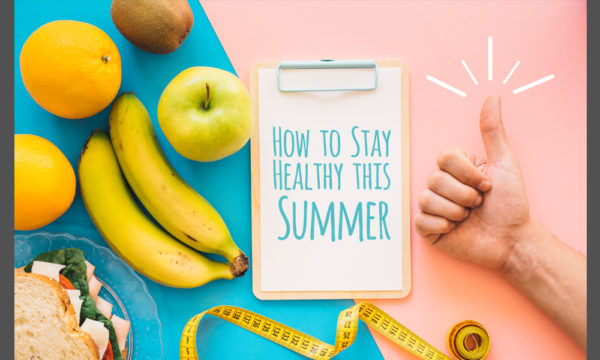 #1. Make SPF your Best Friend
Sunscreen is a very essential part of the summer care plan. After all, who like to have tanned skin or sunburn? This summer make SPF your best friend. It'll not only prevent you from tanned skin and sunburns but, it also prevents you from skin cancer. Also, it has been proven that applying sunscreen slows down the skin aging process. Moreover, many people get confused if they should go with a sunscreen with lower or higher SPF. Just for your information, sunscreen with lower and higher SPF is equally effective. However, people who have a fair complexion should go with sunscreen with high SPF because they have less amount of melanin present in their skin.
#2. Embrace Healthy Food
Love Barbeque? Well, who doesn't? Burger, Fries, Traditional food, etc, etc. Sounds yummy. But, this summer instead of opting for a burger like always switch to grill chicken or grilled fish.  Such dishes are rich in protein and way more healthy than fast food such as- hamburger, fries, hot dogs, pizza, etc. Eating such food will keep you healthy and also provide you with the feeling of fullness, that'll help you to avoid unnecessary craving for junk food. You may also like HOW TO REMOVE SUN TAN QUICKLY AT HOME
#3. Keep Yourself Hydrated
The best way to keep your self-hydrated during summer is to drink as much water as you can.  Drinking juice and other drinks are also a good option. But, drinking 6-8 glasses of water per day is a must. For every hour you spent in the sun, your body needs at least 1-2 bottles of in order to be hydrated.  Drinking a lot of water and other liquids like juice will help you to prevent yourself from dehydration and also renew your energy level.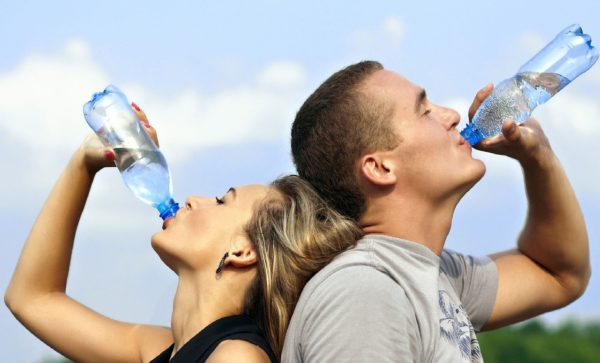 #4. Eat Breakfast
There many people who skip their morning meals. Reason can be any, they are running late, they don't feel hungry etc.etc. But, what they don't know is morning breakfast is something one should never miss. In summer when you go out in the sun without eating anything, your body becomes weak and you feel dehydrated and drowsy. So, never miss out your breakfast, and try to eat things which are high in protein such as eggs, etc. You may also like HOW TO GET RID OF ACNE SCARS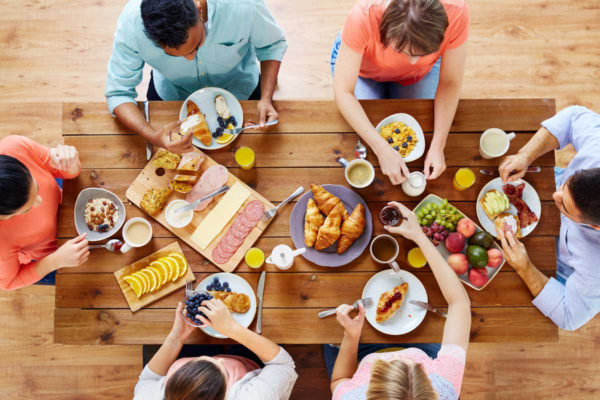 #5.  Go Lite-on Alcohol
We understand you want to enjoy and drink a lot. But still, we would like to suggest you, cut down your alcohol intake.  When you are in the sun and drink alcohol, it makes you dehydrated. Moreover, it fails to meet the requirement of fluid that your body requires. So it's necessary that you cut down your alcohol intake a little and include more water in your routine.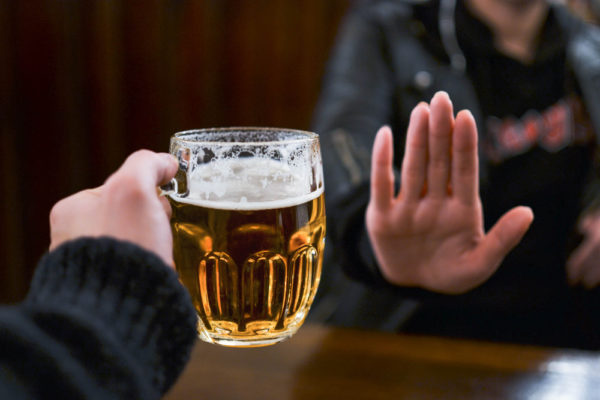 So these were "Top 5 Ways to Stay Healthy this Summer." Enjoy this summer a little more by being healthy. We hope these tips will help you to stay healthy this summer. Also, do share with us in the comment section, what you do to keep yourself healthy in the summers and don't forget to share with us how much you like "Top 5 Ways to Stay Healthy this Summer."
Also Try
5 Reasons to Start your Day with Fresh Juice
DIY Green Tea Skin Gel for Uneven Skin Tone
Miracle Drink for Thick Hair Growth
King Khan first on-screen Kiss was with a Man- Find out More With Us
10 Things About Indian Army – A Salute to Brave
Top 10 things in America you got to try once in your lifetime
HOW TO REMOVE SUN TAN QUICKLY AT HOME
Likes
(

0

)
Dislikes
(

0

)