Of course, we know all about Bhai's Stable Balanced Life and it's great to see how he brings that balance to his films too. Gun in one hand, bike in the other… and nothing to fear! So we all should learn it from Sallu 😛 *Balance Bhai Balance* 😀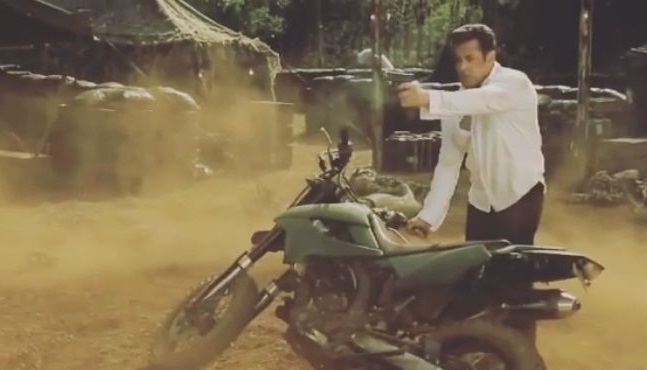 #2. Acting, Expressions & Did i Say Acting?
Sallu Finally Tried Expressions (Sought of) 😛 Three minutes into the trailer, you finally see some expressions on Sallu's face. That constipated look while lifting the missile launcher will make all Bhai fans hit the gym NOW!