We all know, how everyone admires men with beards. Beard makes men look classy but at the same time, every man would agree with me that, maintain it is not an easy task. And when it's summer, things don't get any better instead things get worse. We agree taking care of the beard requires a little extra effort. But, then my friend the result is worth all the efforts. So, just to help you with the tips, we consulted Mr. Rajat Dhamija (Mr.Punjab as well as Mr.Jalandhar). He shared with us "Tips for Guys to Take Care of Beard in Summer". Then come on, Let's get started


#1. Match your Beard with your Summer Haircut
Usually, men go with a beard style that doesn't go well their hairstyle. Choose the right style for yourself that compliment your hairstyle well. If you have long hair go with a full long beard, for side cut go for a shaggy and short beard. And likewise, choose a beard style according to your hairstyle. Don't just randomly grow it.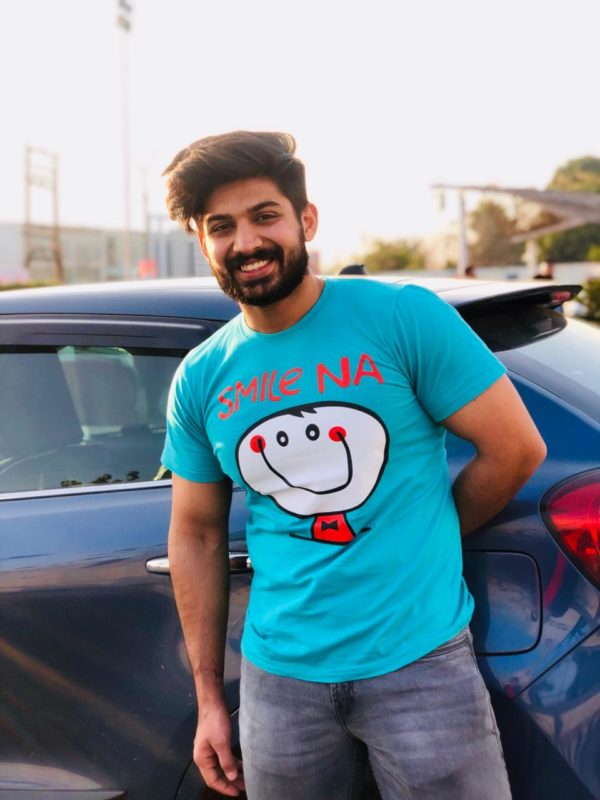 #2. Wash it Regularly
Summer means greasy hair and especially when you have an overgrown beard. In summer's we need to deal with excess sweat and dirt, which leads to skin issues like acne, pimple, etc. So, if you want to avoid acne and pimples do wash your beard on a regular basis. Use a mild face wash or beard wash to wash your beard and do scrub it at least two times a week. Moreover, if you have sensitive skin, make it a strict routine of washing your beard. As sensitive skin is more prone to acne and pimples and washing beard regularly helps you to keep bacteria away from your skin.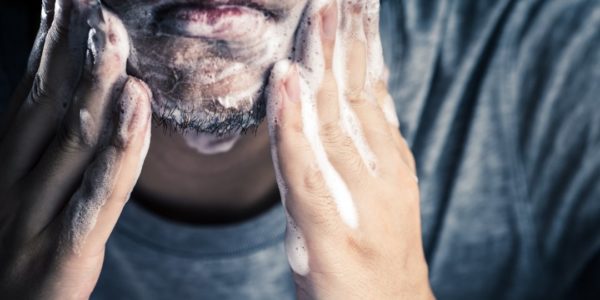 #3. Train your Beard with Comb or Brush
Combing your beard once in a day is a must. It helps you to avoid unnecessary itching during the summer season, it helps the facial hair to grow in the right direction. And don't just simply comb your beard but do it in the right way. Wondering if there's a right to comb the beard? Well, Yes, of course, there's a right way to do it. Mr. Rajat shared with us that Combing the beard right way will enhance the way you feel and your beard feels. He also shared with us the steps, let check them out-
1. Comb your beard from the bottom (neck) to upward ( towards your cheek). If you comb it this way, it'll make your beard look fuller and will also separate the facial hair too.
2. Once you have brushed your beard upward, now comb it downward and style it according to your preference.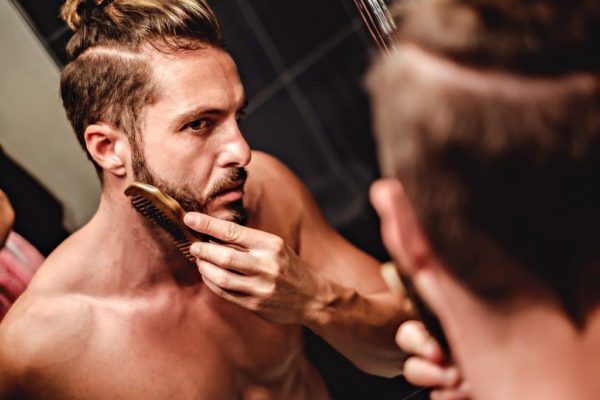 #4. Better Growth
Most of the men don't have good facial hair growth. And they think that there's nothing they can do about it. Well, I would love to prove you guy's wrong. If you have slow facial hair growth or want a better one than you actually have, you should eat lean protein and good fats such as eggs, chicken, nuts, kale, etc for better beard growth. You may also like Tips for Boys to Attract Their Crush
#5. Use Bread Oil Before Wash or Overnight
Many men believe that oil is only meant for hair on their head. But, that is not true. Your beard hair also needs the nourishment of oil just like the hair on your head. Beard Oil hydrate your skin and help you to soften your beard hair too. Apply beard oil before washing it, so that beard consume the oil properly or do apply it after washing your beard and leave it overnight. After using for a few days you'll see the difference yourself.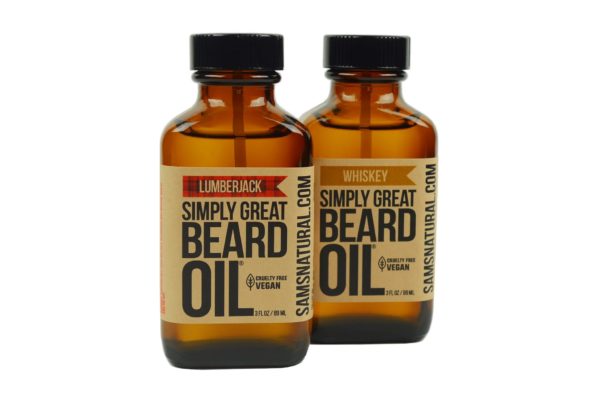 #6. Trim it Every 5 to 7 Days
We understand that you have spent days growing your beard to the perfect one and as you want it and don't want to trim it. But, when it comes to summer, it is very necessary to trim your beard from every 5-7 days. We are asking you to do so because in summer because of excess sweat you'll feel itchy and it can lead to skin issue such as acne. Don't completely cut it off but trimming it to a comfortable length during summer is a must. Also, beard without any particular style doesn't make you look good. So, just like you are so careful about your hairstyle, do the same for your beard too. Trim it and keep it in proper shape. You may also like 15 Common Fashion Mistakes Most Men Make
#7. Focus on your Vitamin B5, B3, B9
Vitamin B is responsible for hair growth and also help to make them shiny and strong. Vitamin B1, B6, and B12 stimulate hair growth. Vitamin B2 make hair healthy. Vitamin B3 and B5 help you with the growth of hair follicles. And Vitamin B9 helps to prevent graying of hair and hair loss. So, when it comes to beard hair focus more on Vitamin B. You can find all these Vitamins in nuts, eggs, cereals, beans, and carrot.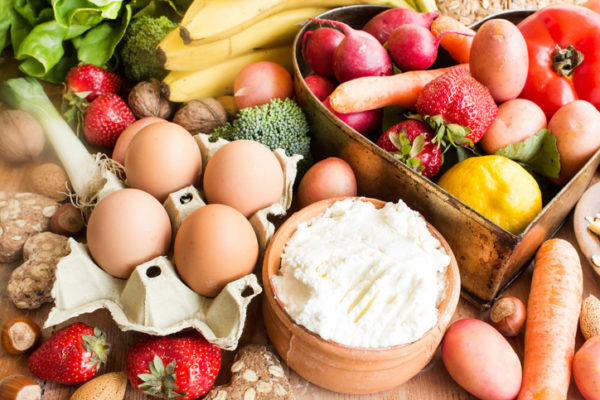 #8. Have a Style in Mind Don't Just Grow It
Most of the men just grow their beard randomly. They don't care about what shape it is growing in, or how does it look like or if this beard suits them or not. They just allow it to grow and don't even trim it properly. We understand that men with beard look attractive but, the one who keeps it properly groomed. So, if you really want to look good while carrying a beard. Think of a style, see if it goes well with your hairstyle or not, think if that style is making you look good enough. Don't just randomly grow it. You may also like 7 signs that you are a good kisser
#9. Treat It Like your Hairstyle, Consider it a Responsibility
We all treat our hair very well. We wash them on a regular basis, do oiling, trim them for time to time, keep them in a certain style. But, when it comes to beard we don't put the same efforts and become lazy. However, one shouldn't do the same. Taking care of beard hair is as important as taking care of the hair on the head. Most of us don't trim our beard, don't wash it on a regular basis and they complain regarding the skin issue and other problems they face. Remember, your beard also needs the same care and attention as the hair on your head. So, Treat your Beard like your Hairstyle and consider it a responsibility.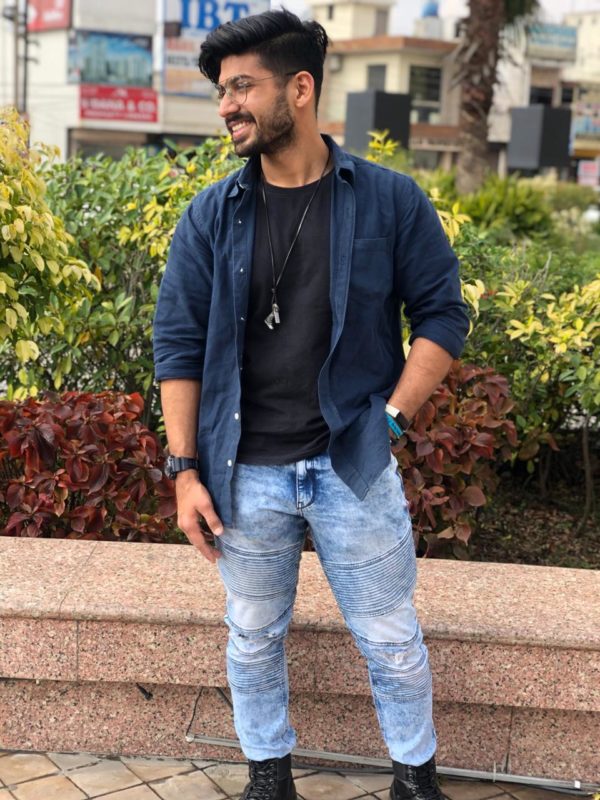 #10. Invest in a Good Beard Trimmer
When we are given a choice between cheap or expensive. Most of us go for a cheap one but, what we don't know is that using cheap trimmer has its own disadvantages. Cheap trimmer contains carbon steel blade. This blade is good when you use for one time or max two. But, if you use it on a regular basis it affects the growth of your hair. However, cheap trimmers don't work for a long period of time. So, instead of investing again and again in the cheap trimmer, it better to buy a good one and use it for a long time.
These were "Tips for Guys to Take Care of Beard in Summer" by Mr. Rajat Dhamija (Mr.Punjab as well as Mr.Jalandhar). We hope these tips will help you to take good care of your beard in the summer season. And don't forget to share with us how much you like "Mr. Rajat Dhamija (Mr.Punjab as well as Mr.Jalandhar)."
Also Try
7 signs that you are a good kisser
5 Zodiac Signs who Always Start the Fight
3 Best Tips to a Healthy Online Relationship
THINGS MEN SECRETLY ADMIRE ABOUT WOMEN BODY
Tips for Boys to Attract Their Crush
Know These Things Before Taking Protein Powder