The holidays are a great time for getting together with friends and family. Traditionally, they are also a very good time for putting on extra weight. If you are trying to stay fit during the holidays, it should probably come as no surprise that you'll have to put in a bit of extra work. Fortunately, it's not impossible. Below are just a few ways that you can keep off the extra pounds during this celebratory season. So take a look at How To Stay Fit During The Holidays –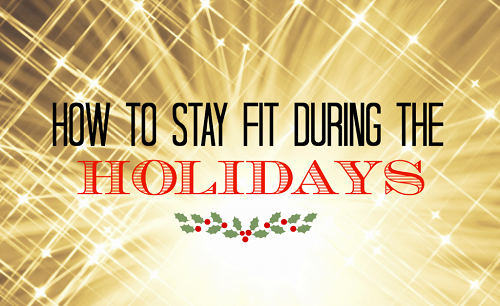 Do the Cooking
One of the best ways to take control of your diet is to take control of the cooking. This is a great choice for those who try to control their weight during the year and it's doubly helpful during the holiday season. When you do the cooking, you have more control over what goes into each dish and a better idea of what you are putting in your body. While taking on the cooking definitely means taking on a great deal of extra work, it can be worth it if you want to stick to your fitness plan.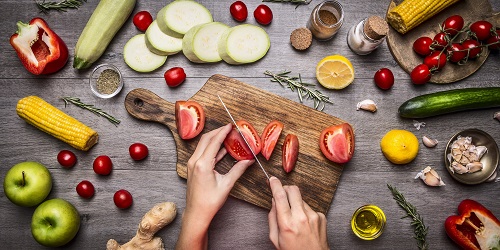 Get Away from the Screen
The holidays should be a time to spend with friends and family, but they've increasingly become a time to spend in front of screens. Whether you're watching the big game or playing around on a new phone, it's easy to spend your time sitting during the holiday season. Even worse, this screen time is usually accompanied by a copious number of snacks. If you want to make sure that you can stay fit during this season, you'll need to find a way to stay away from the screens. Spend a little more time talking to friends and family and a little less snacking in front of the television – you'll notice results very quickly.
Keep Exercising
Don't shy away from your exercise routine just because the weather is getting colder and there are parties to attend. Make sure to keep up with your usual activities even if you have to move them earlier or later in the day. You're going to be eating more and possibly taking part in more sedentary activities, so it might be a good idea to step up your workout when you get the chance. It can be hard to fit your usual workouts into the hectic requirements of the holidays, but doing so will help you to keep the weight off and feel better as things get more stressful.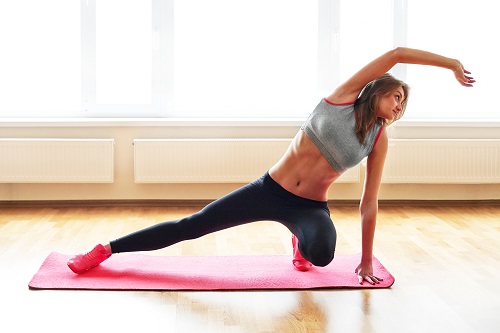 Start Food-Free Traditions
Finally, it might be a good idea to start thinking about the holidays as a time that's not centered around food. This isn't to say that you should abandon Thanksgiving or avoid Christmas dinner, but rather that you can start coming up with activities that don't center around food. This year, try to come up with a few new activities that don't require your guests to bring dessert. The less time you spend focused on food, the more of a chance you'll have to avoid packing on the pounds.
Portion Control
Denying yourself all of the holidays treats around won't do any good. You'll have spectacular willpower at first, of course, but eventually, you will break down. Once that happens, there's a good chance that you'll slide right into a calorific overload. Instead of putting yourself through that process, why not give yourself the opportunity to indulge in a controlled manner? Go ahead and have pie, but only a little piece. Or perhaps you'll be happy after you have just a spoonful of that calorie-rich side dish. If you can control your portions, you can keep your taste buds and waistband equally happy.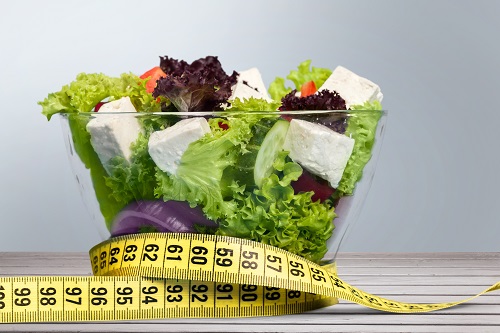 Staying fit during the holidays comes down to self-control, dedication, and hard work. You can still enjoy this time of the year but you'll need to do so in a way that makes sense with your fitness schedule. If you can do things in moderation and allow yourself a bit of time to exercise, though, you can have a great time while staying in shape. Remember, it's not the food that's so important during the holiday season – it's the chance to get together and celebrate with those you love.
You may Also Like
HOME REMEDIES TO MAKE YOUR SKIN 1-2 TONE FAIRER
HOW TO REMOVE SUN TAN QUICKLY AT HOME
15 SHOCKING FACTS YOU DONT KNOW ABOUT SUNNY LEONE
REPLACING MEALS WITH PROTEIN SHAKES
6 TRICKS TO IMPROVE YOUR COMMUNICATION SKILLS
10 SIMPLE WAYS TO REDUCE BELLY FAT
5 HAIR LOSS MYTHS & FACTS – PART 2