Hello my lovely ladies
Hope everyone is doing great & this festive season is keeping everyone busy yet buzzing Let's admit it; we ladies love to shop & when it comes to handbags, we can never have enough of them. From classic handbags to elegant clutches to causal sling bags to cool pouches & wallets, we can simply NEVER have enough of them. In my quest to look for something Unique & Out of the Box, I found an online store that claims to design their own bags & get it delivered to us with utmost quality assurance- Bombay Threads Sounds interesting hun?
So my inner craving to try this store starts getting strong & of course I had to try them out. I checked their Instagram store & what a collection they are having. At first I was like I need all of them but then after grooving over entire collection for like an hour, I decided to buy something for all the looks we girls try from time to time- from those days when we just want to be a typical Girlie Girl to days when we are into some rough & tough Tom Boy mood to those days when we are actually Normal*ehm ehm* I mean casual…!!! So join my journey while we decode my shopping experience with this online store from Bombay: "Bombay Threads". I got 1 sling bag, 1 clutch cum sling & 1 cool casual pouch: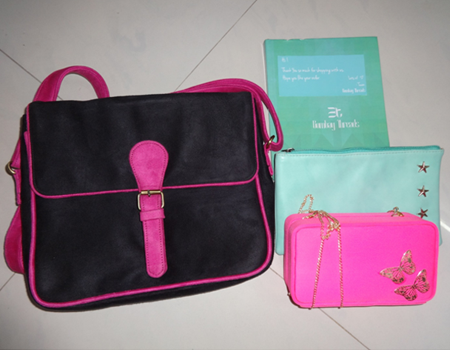 About Bombay Threads:
Bombay Threads is Mumbai based Online Store run by Dinkel Doshi & Mihir Mistry. While Dinkel is a professional expert in Accessory Designing, Mihir is born with a sprint of Business & Marketing. They blend their creativity with inventiveness & resourcefulness to come up with unique designs of tote bags, sling bags, handbags, laptop bags, bag packs, office bags etc for both men & women.

What Bombay Threads Claims:
Bombay Threads focuses on top notch quality designs that best suits young generation with only 1 motto: To Serve Excellence only!
My Shopping Experience with Bombay Threads:
When the packaging came, I was like "Oh My God! It's Sooo Cute". The packaging was very nice & clean which I liked the most. This augmented my curiosity to open up the packaging & check products.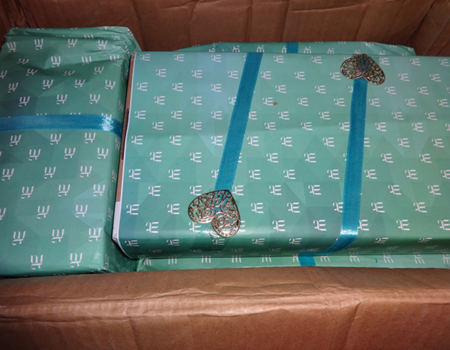 See how cute the packing is, done so beautifully. I love it when people businesses pay attention towards every small thing making the buyer feel important. Full marks on packaging for sure!!! They gave 1 Bombay Thread theme diary complimentary along with 1 Thank You card. How sweet na?
So the 1st product is Butterfly Box Clutch Sling and is a very bright girlie pink sling with cute butterfly.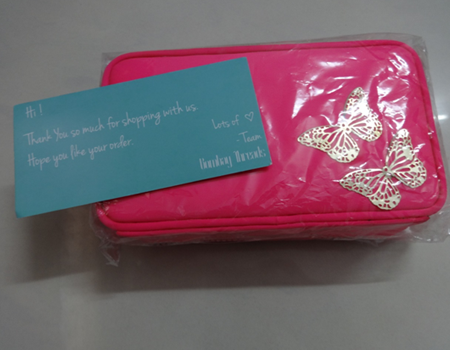 I loved it in the very moment I saw it. It is so girlish & cute.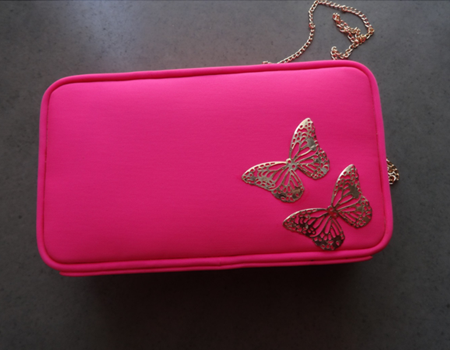 This is a clutch cum cling bag so it is perfect if you are going out with friends. This is big enough to carry your money, lip gloss, tissues & even your pepper spray (always carry it girls) yet comfy enough to be carried in your cute hands easily.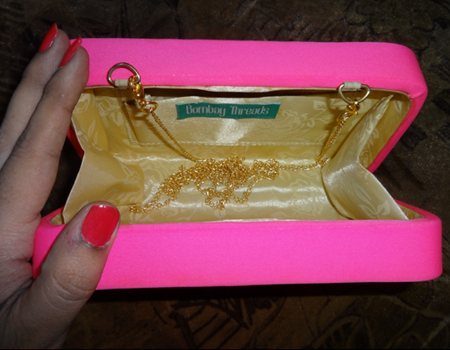 Style Tip: You can carry it as a clutch on a date night & style it with a sexy black single dress to get that gorgeous yet cute look. Also it is perfect for party night with friends& carry it sling then.
Next one is Postman Sling Bag. It's a very beautiful Neon Pink Black Sling Bag.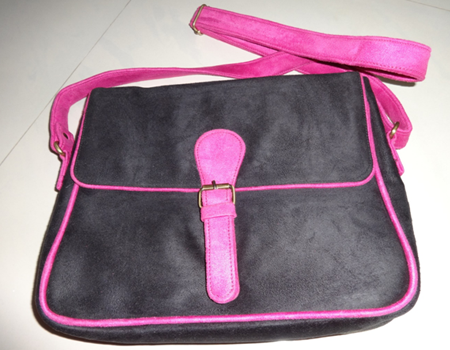 It is very soft velvety in touch. One thing I really liked in it is its space. I usually like to carry sling bags as with these my hands get free from carrying bag & since it is quite very spacious, I can carry my stuff in it easily.
I was skeptical about quality but I will admit quality of the bag is nice & this will last long for sure.

Style Tip: This bag is perfect for office/college and also for hangouts with your friends. This is a perfect Daily base usage bag and you won't get disappointed with it.
3rd product is a stud pouch which is very casual yet elegant pouch.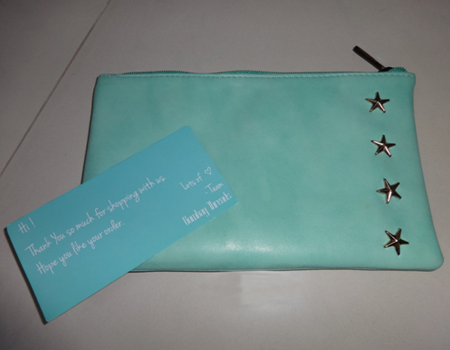 I wanted to try such pouches since so long & that's why I get this.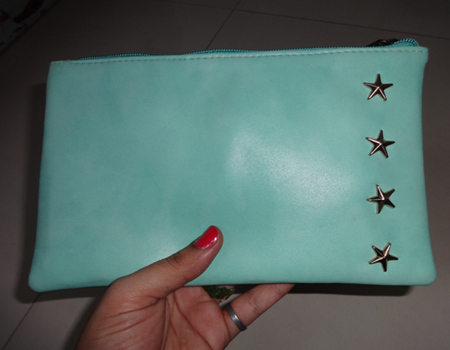 This is perfect for a causal hang out with friends, going to market and even when going for acool yet professional office look.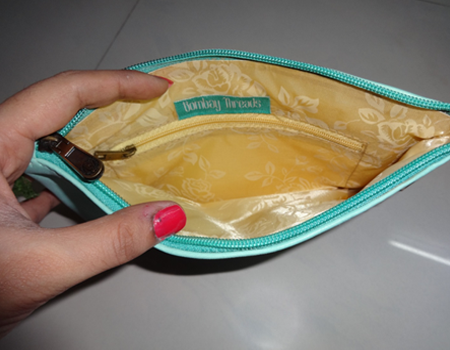 Style Tip: Style this cool stud pouch with your formals for an office formal party. You can also carry it for a causal lunch or hang-out with friends.
So tell me how do you like the products & which one would you love to embellish in your wardrobe? Do try out their huge collection. Here's their contact details:
Website: www.bombaythreads.in
FB Page: www.facebook.com/bombaythreads.in
Instagram Page: instagram.com/bombaythreads
Stay Tuned for My Next Review, Till then Lots of Love my Lovely Freinds :*