Hey Everyone 🙂

We are back with a review & this time it is totally herbal products. Recently I read a study that says majority of beauty product industry make use of some harsh chemicals which are certainly not good for our health. So I started my hunt for products which are free of such harmful chemicals. During my hunt for Herbal & chemical free products, I came across this store on Instagram @Eves.ThePinkTag *cute name right :D* So I ordered few products & here today I will review the products I received from Eves the Pink Tag. Here's Review of Online Store Eves the Pink Tag.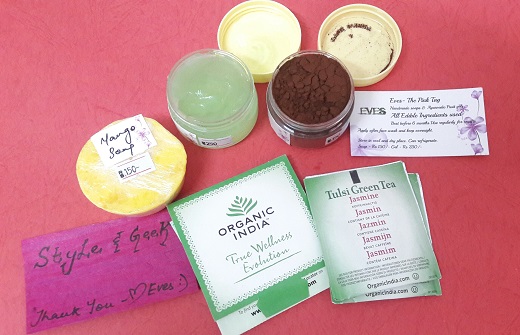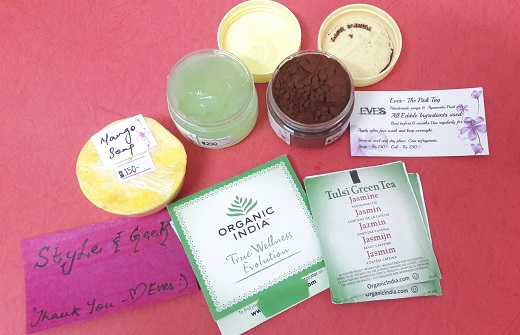 About Company:
Eves the Pink Tag is provider of herbal products. Eves -The Pink Tag was started by a 25 year old young entrepreneur, Safia Ali is an organic/vegan Stockist. She has a wide range of Organic brands available at her online store operated from Hyderabad, Banjara Hills Road no 10. The company was started in the year June 2015. They manufacture anything and everything organic and handmade. The company has been working with a team of Ayurvedic doctors from Mumbai who helps in preparing gels, oils and soaps in many fruity flavours.


What I Ordered:
"Anything and Everything Natural" is their motto & I totally loved this one. The products I received are:
– Herbal Soap in Mango
-Organic Tooth Powder
-Organic Hair Gel
-Organic India Green Tea
Herbal Soap in Mango
This one is a very cute yellow soap & it smells heavenly. The moment I opened it, I wanted to eat it. I am crazy for mangoes & this soap is divine for me with its mango looks & that fragrance. The best thing it's free from all sort of harmful chemicals. It's totally organic, herbal and made from natural products. It leathers very well & yes did I mention that aromatic fragrance 😀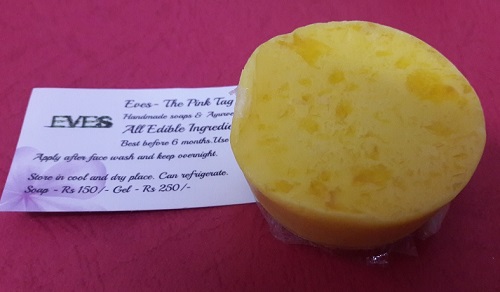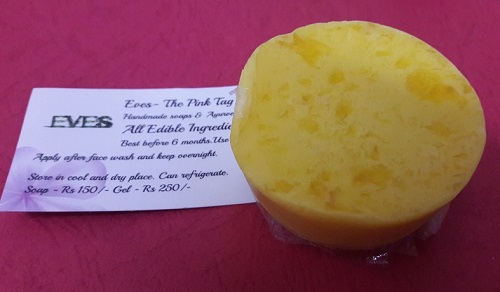 Price: The mango soap is priced at 150/- INR. You can buy it here
Will I Buy Herbal Soap Again: Yes! Definitely since I do have sensitive skin & I am all set for a new lifestyle to use chemical free products only now.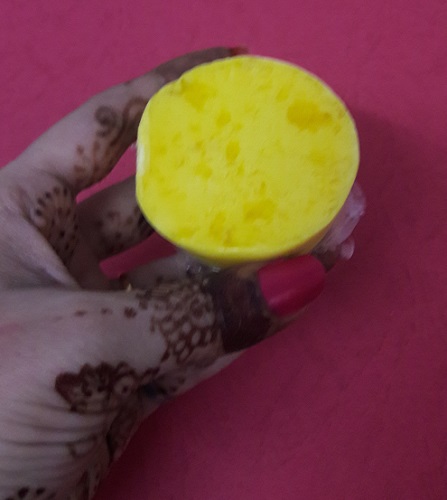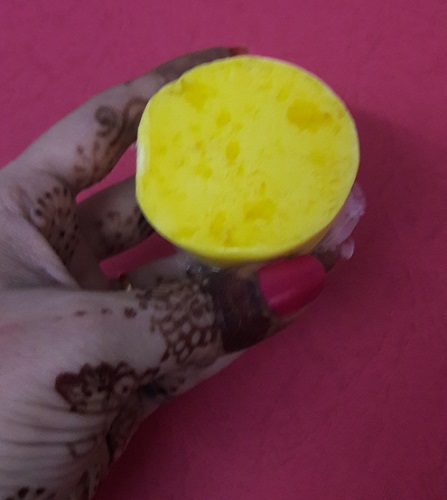 Organic Tooth Powder
Organic Tooth Powder seems very interesting to me. I have sensitive teeth & always on a hunt for something for my teeth. I have usually used products from brands available in the market but never tried anything herbal for this. First I was hesitant to use it but then I thought it's totally herbal & natural without any chemicals. Even if it doesn't do any good it won't do any harm either so I gave it a shot.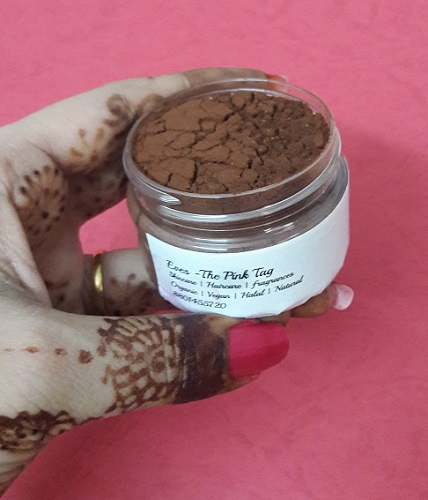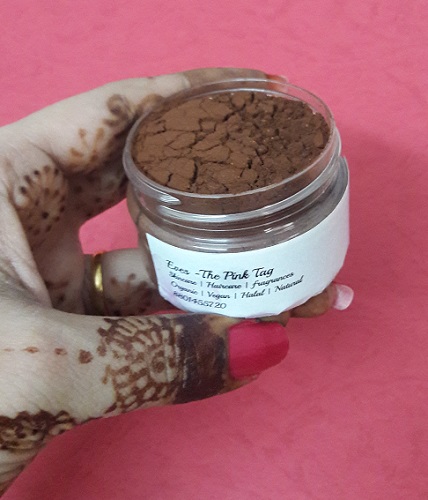 Price: Organic Tooth Powder is priced at 150/- INR. You can buy it here
Will I Buy Organic Tooth Powder Again: I will wait for this one to end & see results of its usage for 15 days.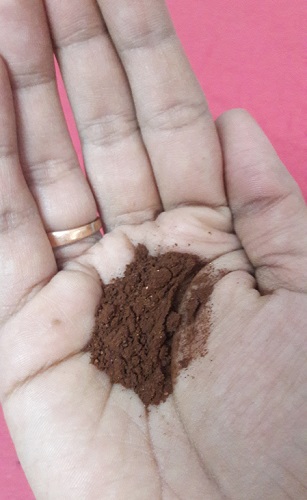 Organic Hair Gel
Now when they said Organic Hair Gel, that's the moment you know they have striked the hammer. Hair gel that too organic, herbal & chemical free *clap clap clap for Eves-The Pink Tag*. I mean you won't regret putting lots of harmful chemicals in your hair while styling them. What else you want- Brad Pitt?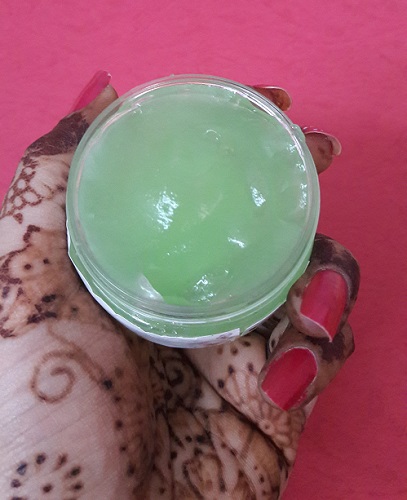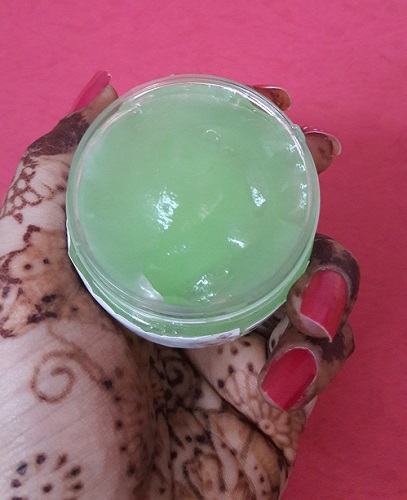 The best thing about this Organic Hair Gel is that it is non-sticky & fragrance is very nice. Fragrance is mild yet sweet so it will not bother sensitive noses. It just disappears after application and doesn't weigh down the hair. Completely a Go Try Product!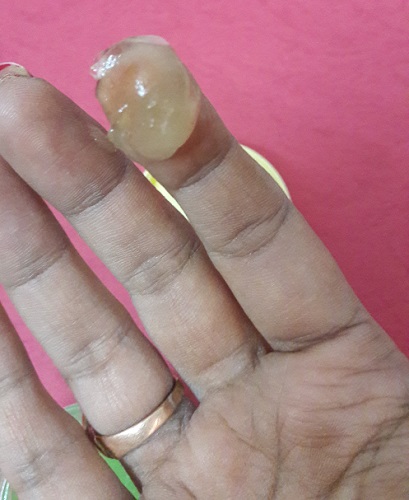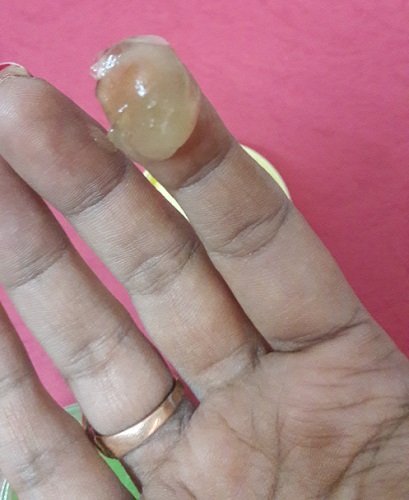 Price: Organic Hair Gel is priced at 250/- INR. You can buy it here
Will I Buy Organic Hair Gel Again: Yes for this one till I find something better than this.
Organic India Green Tea
Do I need to say more here? We all know the benefits of Green Tea for health. This took it a step ahead & it's totally herbal & Organic Green Tea. I received Tulsi flavor Green Tea which actually is one of my favorite. 1 cup of Organic Green Tea daily can help you improve your digestion, helps in weight loss, and improves metabolism, detox your mind and body & many more benefits it offers.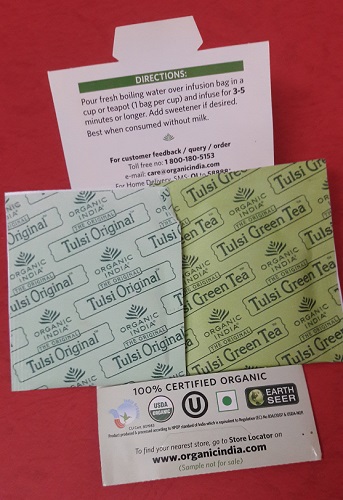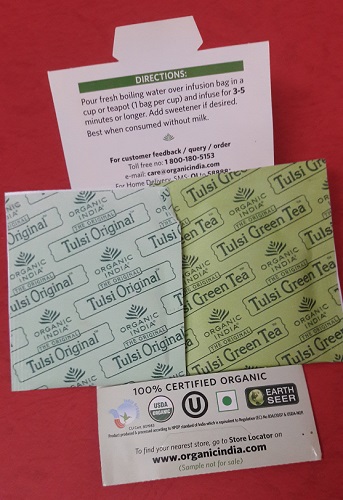 Price: Organic India Green Tea is priced at 150/- INR for a pack of 15 pouches. You can buy it here
Will I Buy Organic India Green Tea Again: Yes & I will be making it a part of my daily routine now.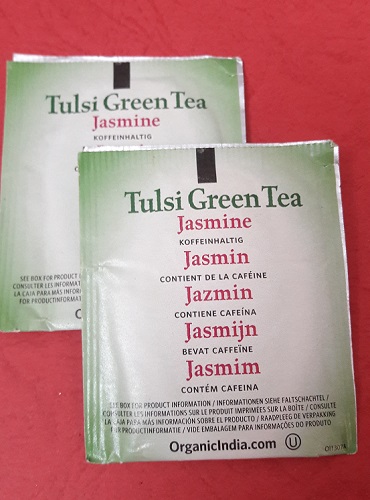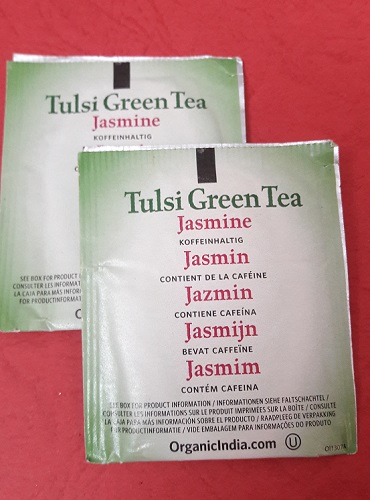 Please Go Herbal guys as the chemicals are more like slow poison. Do give Eves the Pink Tag a try & Let me know how much you liked this post 🙂

Also Try THE MAN COMPANY PERFUME REVIEW – NOIRE
AN INTRODUCTION TO PARAGLIDING