Hey My Lovely Peeps 🙂

Today I will be talking about one of my favorite topics – Makeup 😀 Well we all girls lover makeup & what's there not to love about it? From basic CC cream to heavy foundations to lipsticks, concealers, eye liners, kajals and kohals, the count is limitless. But the big issue is removing the makeup. Removing makeup is actually the real pain for me & hence I keep switching from one makeup remover to another. Another issue is these makeup removes flooded with chemicals which I feel sad that I am putting so many chemicals on my face. Recently I came across a new Makeup Remover from Vkare Fuschia (one of my favorite brands) that is FREE of harmful chemicals. I was OMG I need to try this & so here I am writing my experience & review of Fuschia Make up Remover.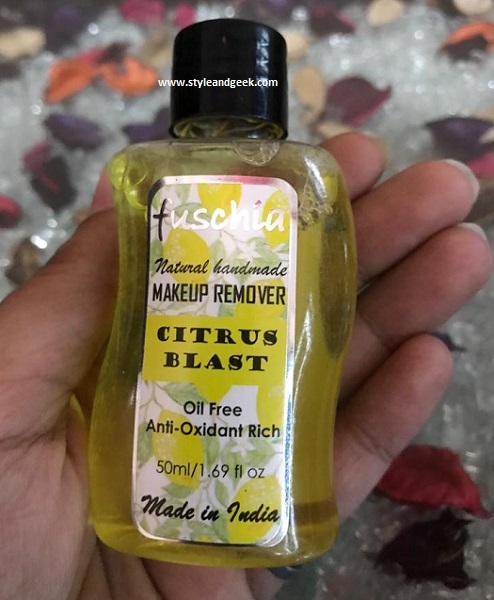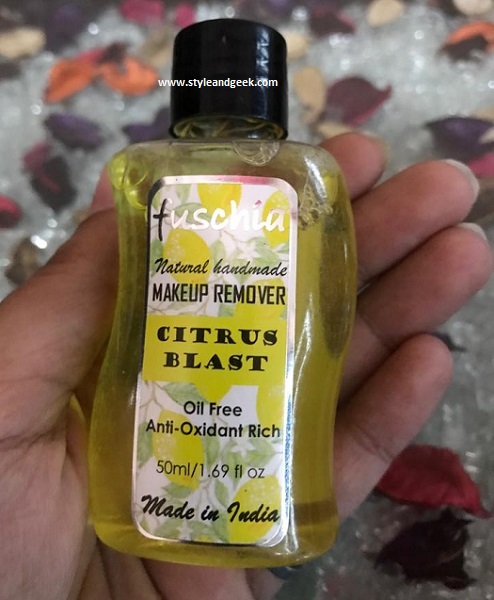 About Vkare Fuschia:
VKARE BIO SCIENCES Pvt. Ltd. covers the area of Healthcare and Biotechnology. This means collaborating in an efficient, transparent and flexible way to help clients find answers and results they need. Our core philosophy reflects in our motto "We Care". The organization is dedicated to the commitment of quality products and excellent customer service. At the heart of our success is our belief to develop strong and long lasting relationships with our customers.
What Company Says
Zesty, Vibrant and Refreshing lemon, lime & citrus extracts infused Fuschia oil free make up remover not only cleans the skin but also leaves it bright and soft. This Antioxidant rich make up remover removes even water proof makeup, resulting in a natural glowing skin. It also controls excess of oil from skin making it an inevitable part of daily cleansing routine.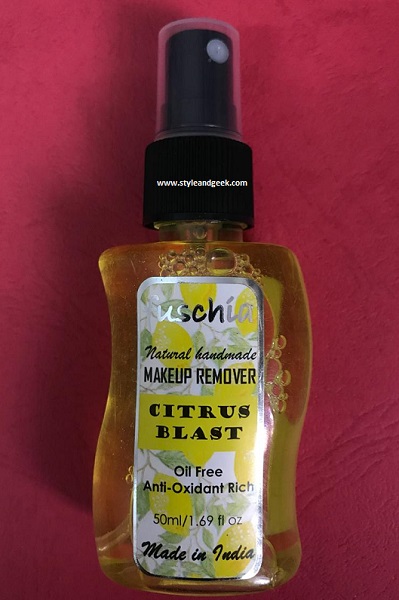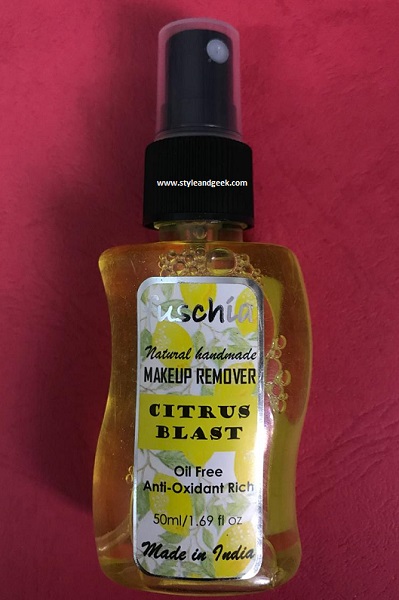 Ingredients
Water, Rose Water, Lemon & Citrus Extracts, Propanediol, Sorbitan Oleate Decylglucoside Crosspolymer, Glycerin, Euxyl k100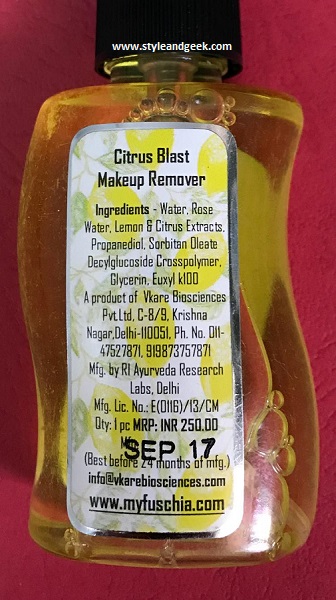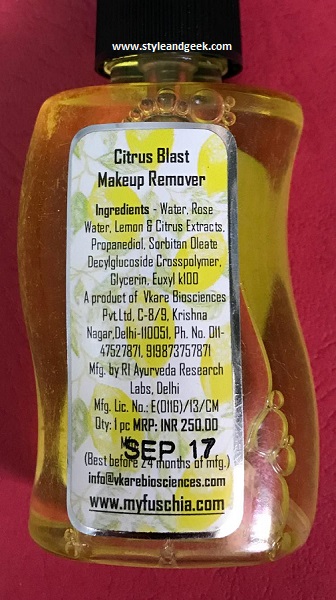 Price
Fuschia Make up Remover costs 450/- INR for 100 gm & 250/- INR for 50gms

How to Use Product
Shake the bottle well, saturate a cotton ball or pad and apply on your face! Wipe your face with the dipped pad or cotton ball and rinse your face with some cool water.
Review of Fuschia Make up Remover
So let's talk about review of Fuschia Make up Remover. This makeup remover is named Fuschia Make up Remover – Citrus Blast. The packaging is nice and cute. The best part of each & every product packaging of Fuschia is the Big & Bold line written "Made in India" that just takes my heart away :* I love that all these products are Made in India & not imported. All of the products are naturally handmade & free of harmful chemicals (check ingredients list above)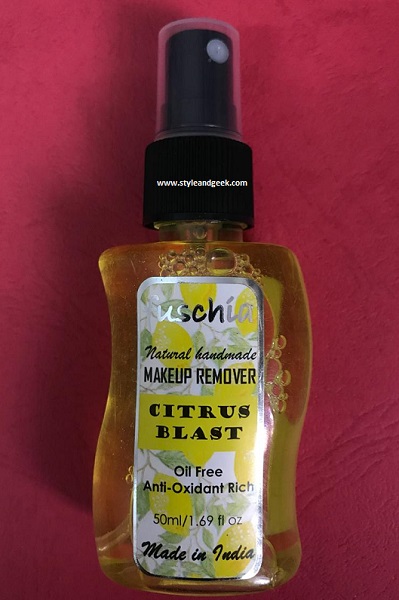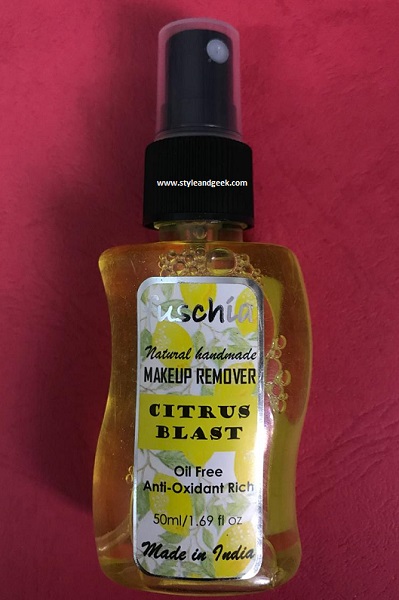 Mostly makeup removers are oil base which can cause breakouts to oily & combination skins but this is Oil Free. Moreover this one is rich in Anti-Oxidants; Antioxidant rich make up remover removes even water proof makeup making skin clean and clear.
Best part is, Fuschia gives it in 2 forms, I mean they send you a simple bottle along with a sprayer. If you want spray one, you can replace the cap of the bottle with spray one & use it as sprayer & if you are like me who likes the old simple bottle type, then you can skip sprayer & use it in simple traditional way.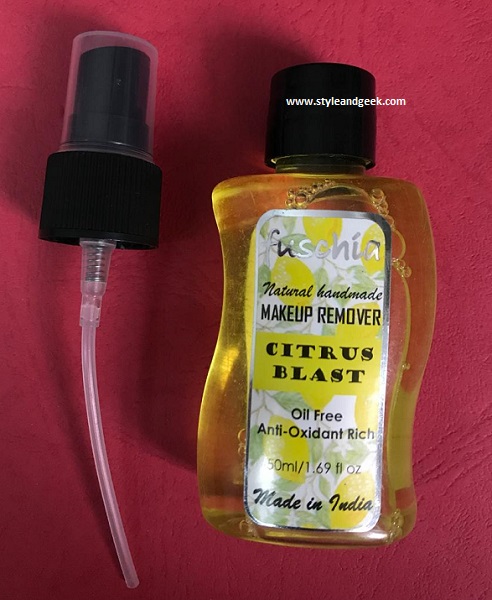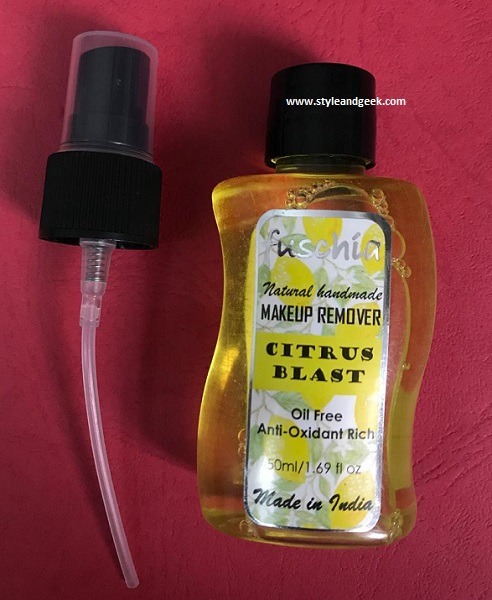 The bottle is plastic & it is compact bottle & hence easy to carry. The fragrance is of Refreshing lemon which is a good change from other makeup removers as mostly makeup removers smell too bad. +1 for fragrance only.
The liquid inside is of light lemon zest color & consistency is of normal water; neither thick nor too runny. Little amount is enough to cover the face. You can either spray it on face & then clean the face with cotton or spray it on cotton & then cleanse the face with it.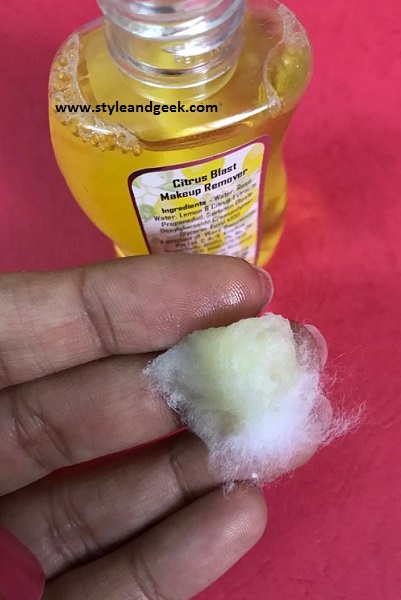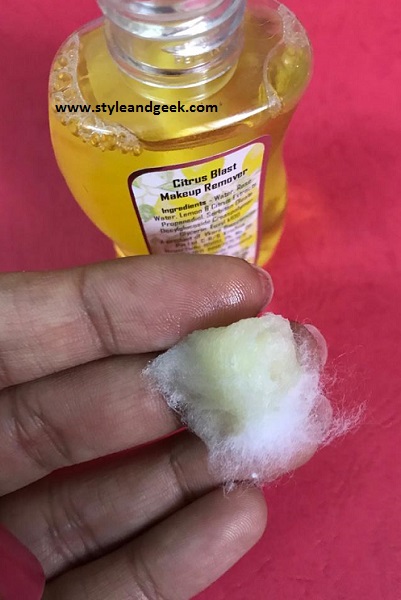 I do my basic general makeup routine while going out which includes a CC Cream, some compact, Kajal, Eye liner & a lip gloss. At night, I removed this with Fuschia Makeup Remover. I took a clean cotton ball & put some makeup remover on it & cleaned my face with it. To my surprise, the makeup came out easily. Plus the face looks clean & skin looks healthy which is again a Plus factor. Then comes the next high level challenge. Next day, I did bit heavy makeup with my Maybelline True Fit Foundation (water proof) & did some eye makeup too & rest makeup as well. Then I tried it on. Makeup comes off in one swipe & I was surprised.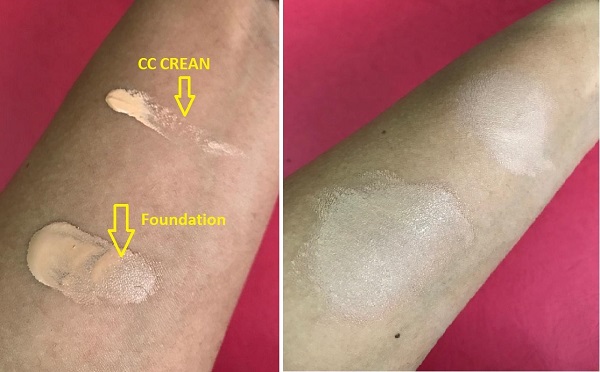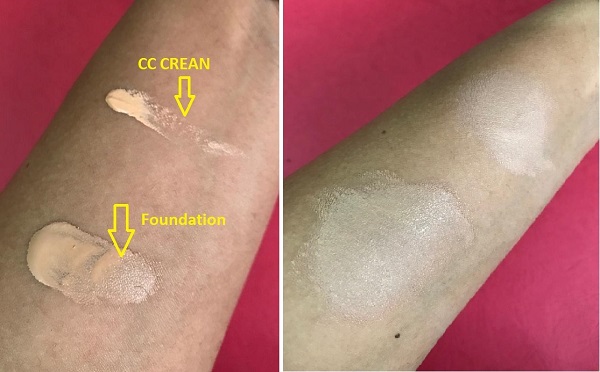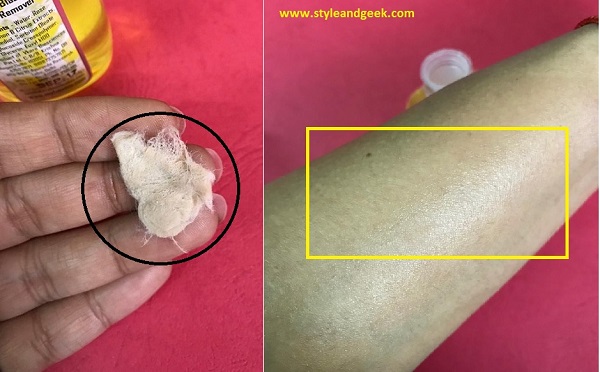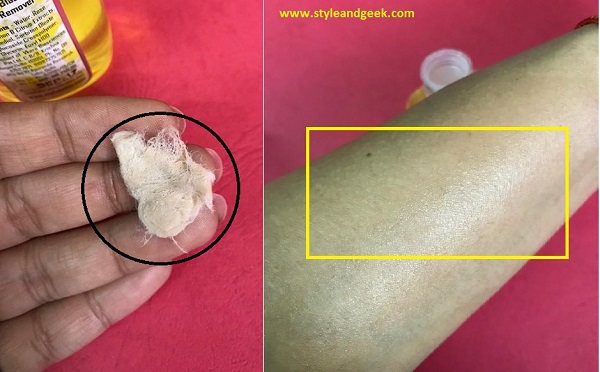 Now here is the best part – neither it made my skin oily, greasy or dry like majority makeup removers do nor I had to use it 2-3 times to completely remove the makeup. Moreover post removing makeup, my skin felt so fresh & soft that I was like is it makeup remover or a toner?
My Experience with Fuschia Make up Remover
Overall I loved it especially the results it is giving, you will also fell in love with it. Yes, it may seem a bit costly as compared to other brands but then you got to use other product 2-3 times while it does the work in one go & hence justifying its worth. Furthermore it is chemical free and rich in Anti-Oxidants & hence safe & good for your skin.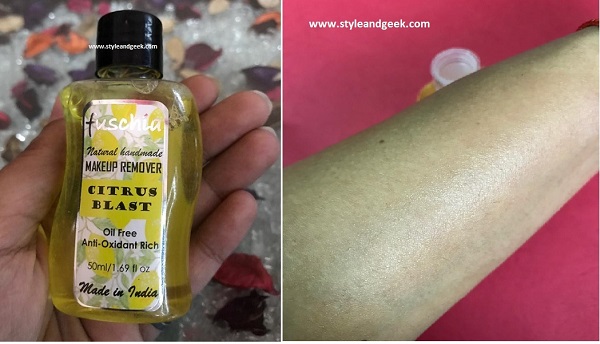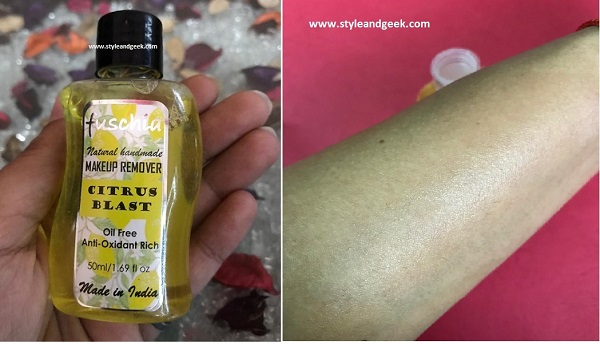 Ratings for Fuschia Make up Remover
I will give it 4.5/5 Stars (0.5 only if it gets little more cheap *being a typical Middle Class Girl :D*
Will I Buy it Again?
Yes, of course. Now i will stick to Fuschia Make up Remover only.
Where to Buy?
You can Buy it on
Vkare Fuschia Website – Here
Vkare Fuschia Instagram – Here
Vkare Fuschia FaceBook – Here
You may Also Like
HOME REMEDIES TO MAKE YOUR SKIN 1-2 TONE FAIRER
HOW TO REMOVE SUN TAN QUICKLY AT HOME
15 SHOCKING FACTS YOU DONT KNOW ABOUT SUNNY LEONE
REPLACING MEALS WITH PROTEIN SHAKES
6 TRICKS TO IMPROVE YOUR COMMUNICATION SKILLS
10 SIMPLE WAYS TO REDUCE BELLY FAT
5 HAIR LOSS MYTHS & FACTS – PART 2