Hey My Lovely Peeps 🙂

"With Great Beard comes Great Responsibility!!!"
Indeed, with Great Beard comes Great Responsibility: D No, I don't grow beard; I am a GIRL 😛 But my brothers & my best friend all are Beard Gang Lovers & whenever this No Shave November comes, it's like their Religious Month of Celebration is coming. So this winters, I decided to explore couple of Beard Kits to gift them & in my search I came across couple of companies offering Beard Kits. I will review them one by one. To start with, here's the 1st company offering Beard Kit for a Gentleman; Raw Rituals. Take a look at Raw Rituals Beard Kit Review.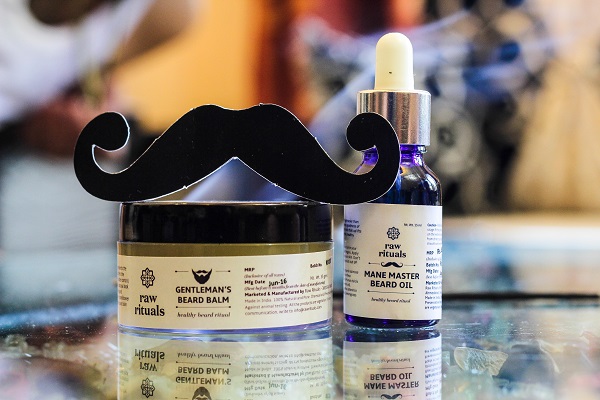 About Company
Raw Rituals offer Chemical Free Organic Self Care Products. Their products are hand made using ingredients from nature. They insist on following ways of natural healing for self-care. Hence their products do not comprise of any synthetic fragrances, preservatives, lathering agents, emulsifiers, or other chemical ingredients. All Raw Rituals Self-care products are Free of SLS, SLEs, Paraben, Preservatives, synthetic and chemical fragrances, Free of Alcohol & synthetic and artificial colors.
Raw Rituals Beard Kit
Raw Rituals Beard Kit contains a Beard Balm & a Beard Oil namely: Mane Master Beard Oil and Gentleman's Beard Balm. I gifted this one to my younger brother as his skin is very sensitive and Raw Rituals all products are totally Chemical & Parabens free.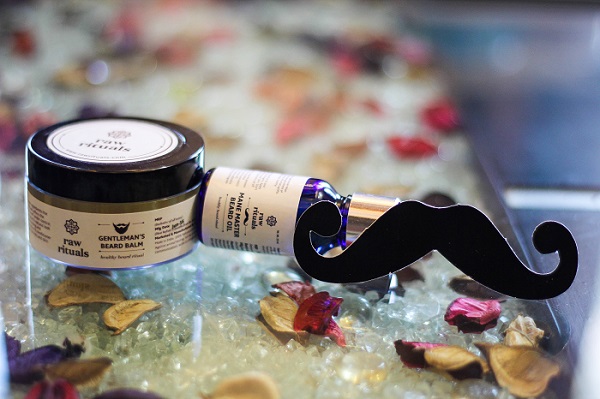 Raw Rituals Mane Master Beard Oil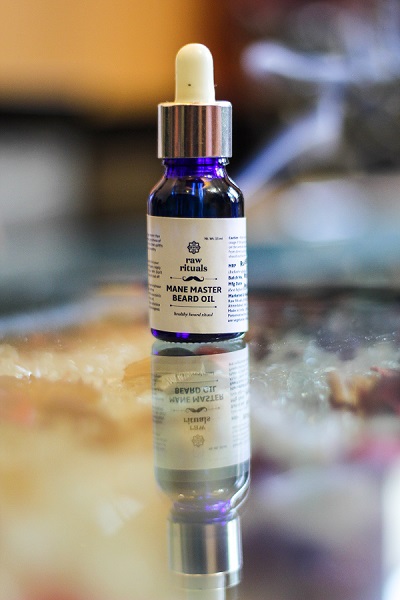 What Company Says: Revitalizing and nourishing your beard doesn't get easier than this! With the help of Raw Rituals beard oil, managing your natural style will become a breeze. This oil harnesses goodness of several cold pressed oils like Argan, Pumpkin seed, Jojoba, Hempseed to name a few along with a blend of essential oils which is uplifting to the senses. Say hello to a fuller manageable mane along with healthy follicles and healthy skin.
Price: INR 450 for 15ml bottle
Experience: The oil is very light & isn't very thick in consistency. My brother applies it on his beard overnight. The fragrance is nice & won't bother any nose. Over a usage of 3 weeks, my brother says his beard is quite manageable & supple now. Definitely a must try product for all Beard Lovers especially it is totally Chemical & Parabens free & consists of many herbal oils which are very healthy for beard hair.
Rating: I will give 4/5 Stars to Raw Rituals Mane Master Beard Oil.
Buy Raw Rituals Mane Master Beard Oil here
Raw Rituals Gentleman's Beard Balm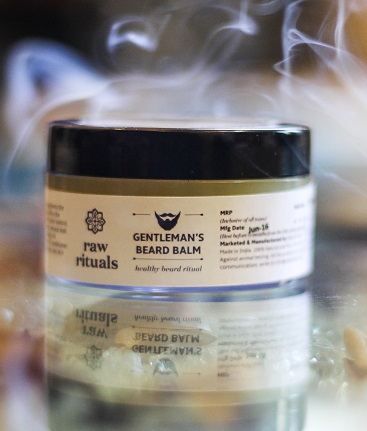 What Company Says:Formulated with all the high quality ingredients like Unrefined Shea butter, Pure Cocoa butter, Jojoba oil and many more, this stuff from Raw Rituals offers that extra hold to keep your scruff under control, while maintaining your beard's natural look and soft feel. It is a styling and shaping aid as well as a leave in conditioner which will make your beard, hair follicles and skin healthy and will help your beard look thicker.
Price: INR 550 for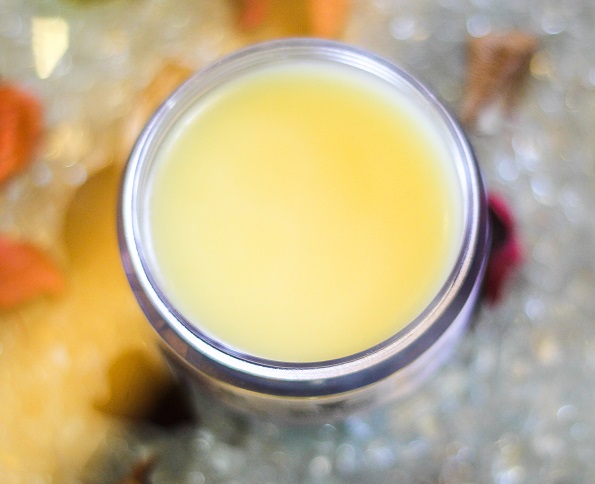 Experience: The balm is pale lemonish yellow in color & has in-between consistency (means neither it is too thick like a cream nor too thin like gel). This has become an inevitable part of my brother's morning routine & he applies it daily on his beard after shower like he uses his moisturizer on face daily. Sometimes while going for a day long shoot (he is a Fashion Photographer), he even carries it with him. This balm manages his beard all day plus makes his beard look healthy & shiny all day long.
Rating: I will give 4.5/5 Stars to Raw Rituals Gentleman's Beard Balm.
Buy Raw Rituals Gentleman's Beard Balm here
Will I Recommend:
Of course, Go grab your Raw Rituals Beard Kit today as they are totally Chemical Free, Natural & a PERFECT Gift you can give to Lovely Men around you. Bonus factor, You will be assured that they will be applying only natural thing.
You can buy Raw Rituals Products at their official Website or at Amazon.
Raw Rituals FaceBook: Raw Rituals
Raw Rituals Instagram: Raw Rituals
Raw Rituals Contact Number: 8347006991
Let me know how much you liked Raw Rituals Beard Kit Review.
 Suggested Topics:

AROMA ESSENTIALS CORRECTOR UNDER EYE GEL REVIEW
10 INTERESTING FACTS ABOUT BRAD PITT
REVIEW OF BRIDAL UBTAN PACK FROM NUSKĀA
15 INTERESTING FACTS ABOUT EARTH
9 FOODS TO REDUCE WEIGHT NATURALLY & EASILY
REVIEW OF GROOMING PRODUCTS FROM AROMA ESSENTIALS
HOW TO DETOX YOUR BODY NATURALLY?
TIPS TO HOST CREATIVE TEAM BUILDING EVENT