Samsung Galaxy Note 9 with 1 TB Storage
Samsung Galaxy Note 9 with 1 TB Storage was released on 24th August 2018. A latest addition to the company's Note-series. This device has become so famous among the smart phones available in the market that this can be considered among the top five devices along with OnePlus 6 and Galaxy S9. Majority of the Galaxy Note customers are satisfied customers as they have an experience with the previous models so they always upgrade themselves whenever the latest model comes on the market. Now as this smart phone is already in the market, let's check out what are the pros and cons of this 1 TB storage Samsung Galaxy Note 9.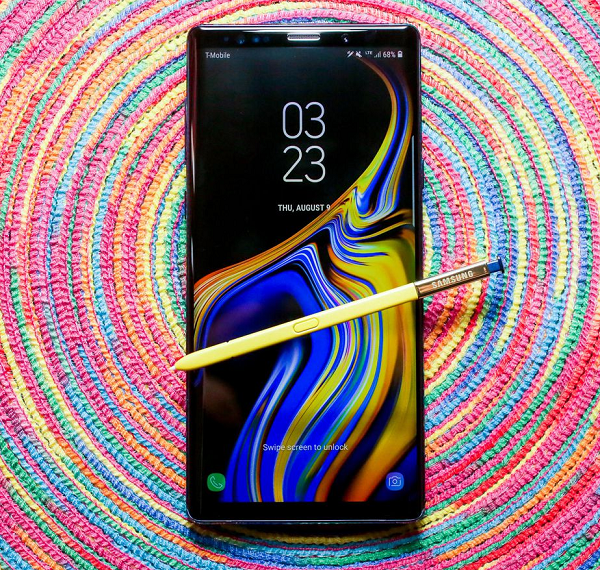 Pros of the Samsung Galaxy Note 9
#1. S-Pen: S-Pen includes color options of yellow and black. Functionality like YouTube, PowerPoint, Snapchat, Spotify music control and camera app etc. It can control more than seven devices at one time within the 30-feet space over Bluetooth. It takes less than one minute to charge and gives the usage time of thirty minutes.
#2. Al Dual Camera: An AI-powered dual camera was introduced in the setup on the rear panel of this phone. It has DualPixel technology and th dual 12P sensors have an adjustable space. It has intelligent scene detection feature also. It even has zooming capacity of up to 2x using the optical lens.
#3. Cooling and Gaming system: Company says that Galaxy Note 9 is highly optimized for smartphone gaming and is powered with ARM Mali-G72 MP18 GPU and Exynos 9810 chipset. The company has a considerable experience with water carbon cooling system that reduces heat which results in performance boost.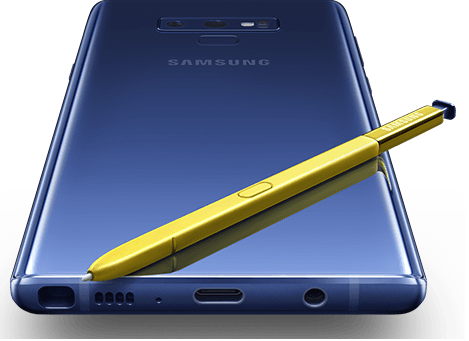 #4. Samsung Dex: Dex Pad enables you to connect your smartphone to a pad and view the contents on a bigger screen. You can connect your windows phones to a PC. After porting the Galaxy Note 9 to Dex Pad, the smartphone can be utilized like a touchpad, you can use the smartphone on a big screen. With one cable we can also watch movies, play games and control smartphones.
#5. Biggest Infinity Display: It has the biggest infinity curved display ever made by Samsung. The increase in screen size has no effect on the external body aspect and smartphone usage, just as the infinity show lies from end to end with the ratio of 18.5:9. An additional safety net of Corning Gorilla Glass 5, which is HDR10 acquiescent, is also given.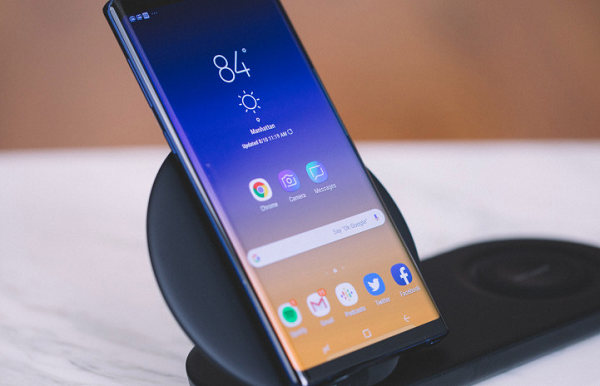 Cons of the Samsung Galaxy Note 9
#1. Same design: There is hardly any design difference between Samsung Galaxy Note 9 and Galaxy Note 8, except the finger print scanner. Rear camera components are attached horizontally. At the same time the front panel contains bigger chins at both the top and bottom.
#2. Rear build fingerprint scanner: Under the camera, Galaxy Note 9 has the biometric scanner attached to the rear glass panel. Due to the bigger screen, the position still makes it difficult for many users. Not everybody would want the gradual in-screen fingerprint scanner expanding CMOS sensors.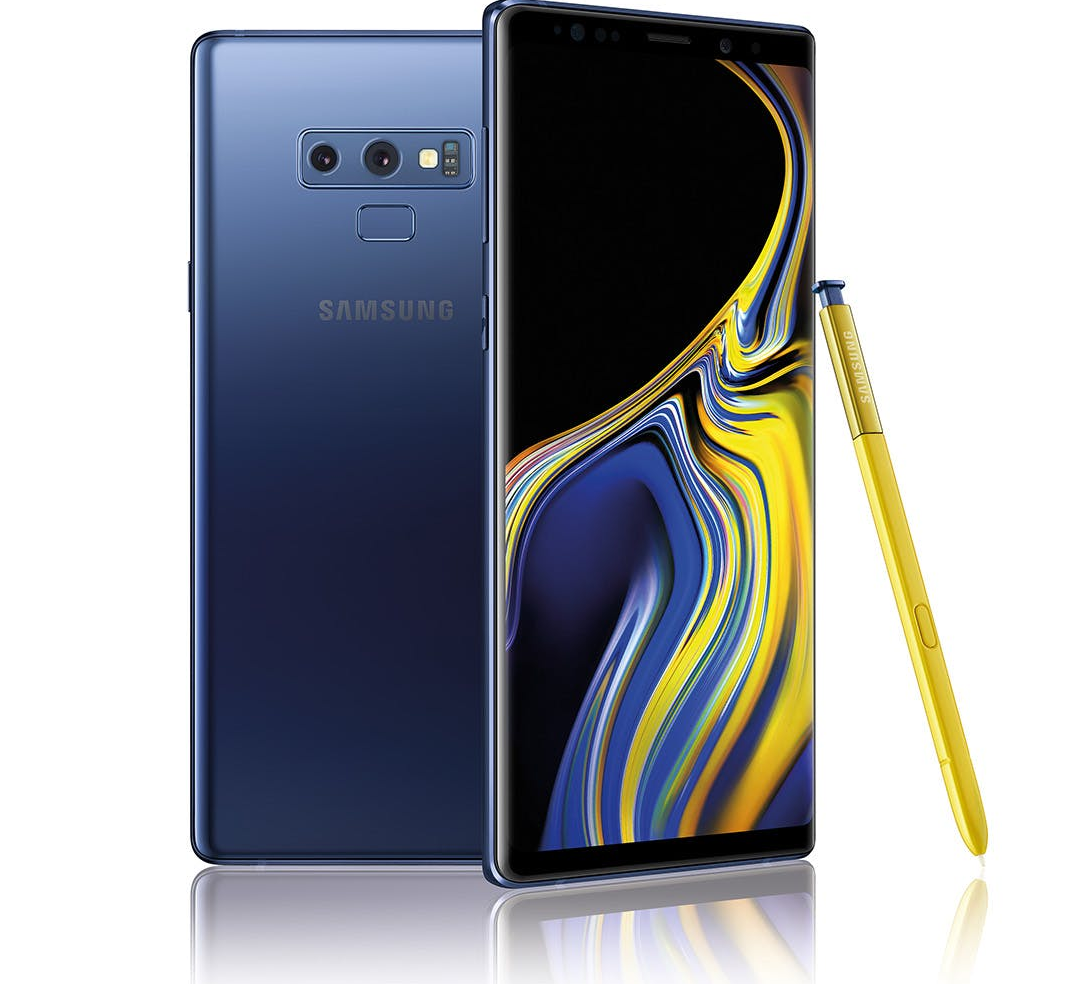 #3. Fragility: Samsung uses the same glass on the rear which is topped by the display with a gorilla glass protection. Hence, both the back and front are equally vulnerable and are protected at the same time.
#4. Supports 4G: It supports only 4G and majority of wireless carriers and modem manufacturers are working together to bring 5G network by early 2019.
#5. Costly: Samsung Galaxy Note 9 is considered to be the most expensive smartphones existing in the market if we consider other disadvantages of the device. It is anticipated that soon the smartphone hits the other markets in Asian and eastern regions, it will become more expensive. Budget conscious first class smartphone customers are expected to go for less expensive Galaxy S9+ or other similar products by Chinese-Taiwanese makers.
If you are looking to buy Samsung Galaxy Note 9 then do keep this points in your mind and then decide. The cons can always be worked upon. Do let us know how much did you like our Pros and Cons of Samsung Galaxy Note 9, Smartphone with 1TB Storage.
You may Also Like
HOME REMEDIES TO MAKE YOUR SKIN 1-2 TONE FAIRER
HOW TO REMOVE SUN TAN QUICKLY AT HOME
15 SHOCKING FACTS YOU DONT KNOW ABOUT SUNNY LEONE
REPLACING MEALS WITH PROTEIN SHAKES
6 TRICKS TO IMPROVE YOUR COMMUNICATION SKILLS
10 SIMPLE WAYS TO REDUCE BELLY FAT
5 HAIR LOSS MYTHS & FACTS – PART 2
PERFECT GIFTS FOR YOUR GEEK FRIEND