Though the smartphone market is being rules by high-end smart phones from Apple and Samsung, but the other smart phone companies are gradually making their presence felt by introducing feature-rich phones with appealing prices. The Chinese device maker Oppo has recently launched a new smart phone in their Oppo series – Oppo R7 Plus.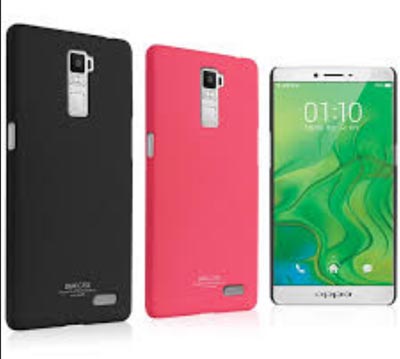 Overview
Oppo is among the top-notch Chinese smart phone manufacturer which is known for their sturdy body based premium designed phones. However, as the other smart phone manufacturers are moving towards metal based unibody phones, Oppo has also introduced its Oppo R7 and Oppo R7 Plus phones in all metal designs.
This mid ranger phone comes with 6" screen that puts it in the phablet category and it boasts of a high capacity 4100mAh battery.
Design
The Oppo R7 Plus has been festooned with an all metal design which flaunts a seamless combo of beautiful metal and glass. With a really big screen of 6 inches, this phone has been designed specifically for the phablet lovers and if you have been looking for a small phone which can be used with one hand, it is not at for you.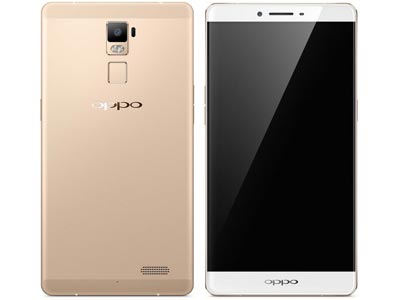 The metal used for this phablet's body is premium quality aircraft-grade magnesium aluminium alloy which has undergone as many as 48 polishing processes. The back panel of the phone and a frame which sits between its rear & front panels are clad in exclusive
champagne gold colour to exhibit a premium look. The slight rounding on the edges gives it a beautiful look. The camera on the back has been aptly placed with the company name.
Overall, it exudes a first-rate design and a great look.
Display
Oppo R7 Plus flaunts a full HD display on its 6" screen. Its super AMOLED display aids it to deliver outstanding brightness levels, vibrant colours and broader viewing angles.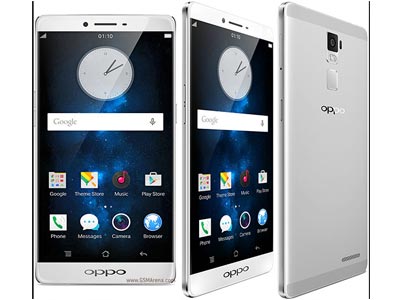 Even though its pixel density is not very high, but the images and text look crisp and sharp. With a flawless touch response and capability to display clear images even under sunlight, this phone certainly has a great display.
All in all, it offers a nice and lucid display.
Operating System
The phone carries the Colour OS 2.1 which is based on Lollipop (Android 5.1). This operating system is a customized version of Android which offers great support for lock screen widgets and themes. However, the OS does not features a separate app launcher and this can be considered closer to the likes of the Vibe and MIUI OS in terms of lock screen widgets, home screen and the navigation.
While its User Interface is subtle, but you can easily customize its themes and the phone also provides support for the gestures. For instance, double tap unlocking, pinch for launching camera app, and a three finger swipe for taking the screenshots. Aldo, there is a single hand support for optimizing the Oppo R7 Plus for a single hand use.
Largely, it offers a great set of features.
Camera
With a 8MP front camera and a 13 MP rear camera along with an f2.2 aperture, it also supports a dual LED flash and laser auto-focus. To support the selfies in the low light conditions, the phone has been equipped with a screen that acts as light filler.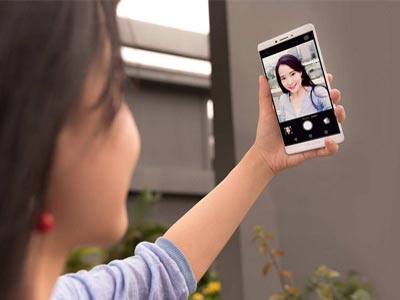 Both low light and outdoor sunlight based shots exhibit great quality and accurate colour reproduction.
Also Try Best 7 Google Tricks, Hacks & Tips
Performance
Oppo R7 Plus is equipped with 3GB RAM and a 1.5GHz 64-bit Qualcomm Snapdragon 615 octa-core processor. The internal storage offered by the phablet is 32 GB and it also supports microSD cards.
The phone is exceptionally responsive and its RAM supports smooth multiple app opening and the browser tabs. Though the phone gets heated up when you continuously play games for 20-30 phones but its performance is still better than the other Snapdragon 615 phones.
Network reception and call quality are also very good. Moreover, the phone also offers 4G LTE connectivity but does not have NFC connectivity support. The phone comes with a VOOC faster charging technology which makes it 4 times faster in getting charged as compared to conventional Oppo chargers.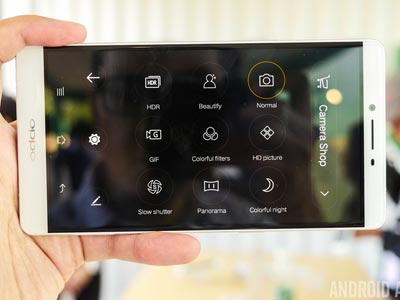 Is it a Good Buy?
The phone is priced at INR 29,990/- in India and being a feature-rich phablet it can easily compete with the likes of the Xperia C5 Ultra by Sony. Barring its brand name, the performance and design features of the phone show excellency. The cameras and screen display are also among one of the best in the market. The fingertip sensor added by the company is also one of the lucrative additions to the phone.
However, if you can manage with a 5.5" screen, the Asus Zenfone 2 Deluxe and the OnePlus2 are much better options as they offer superior hardware and some other features which make a smart phone capable of several additional functions.
Overall Thought:
So, if you have been looking for a device which can work as a Phablet or an e-book reader but does not compromise on the premium features offered by the high-end smart phones offered by the renowned brands, it is certainly a great option.