"5 Fab Ways Make Cleaning Fun"
Cleaning your house or apartment probably isn't on your bucket list or a top hit on your preferred hobbies and interests. However, we all know that it's a dirty little fact of life that our home needs plenty of TLC in order for ourselves, family and friends to stay happy and healthy. Here's 5 options to consider integrating into your cleaning routine to liven up your chores. Here are easy ways on How to make cleaning fun
Dance Party
Nothing helps to pump up your energy levels more than blasting some of your favorite catchy tunes. While you're pumping the bass on your stereo, why not get groovy with some dance moves? Vacuuming can be tedious and repetitive, but not when you consider dancing with your vacuum cleaner. Also read TOP 25 HOME REMEDIES TO REMOVE TANNING
Vacuuming not only busts dust, it also burns a good number of calories. It's estimated that you'll burn approximately 120 calories for every 30 minutes you vacuum. It seems as though cranking up the volume and dancing your chores away can benefit both your house and your physique.
Chat on the Phone
With everyone's busy schedules, merely finding time to clean can seem like a chore in and of itself. How can a busy person find time for both cleaning house and catching up with friends? Instead of shooting off a quick text to say hello, why not go hands-free and use your cleaning time as an opportunity for quality bonding?
Cell phones are equipped with a speakerphone option, or you can always use a hands-free headset while speaking with friends and family. The hours will fly by as you scrub and dust while spending some quality phone time with loved ones. Text messaging can be very impersonal, so why not maximize your time spent cleaning to include speaking with your favorite people? Also Read HOME REMEDIES TO MAKE YOUR SKIN 1-2 TONE FAIRER
Set a Timer
It can be a fun challenge to assess the area of your home that needs to be cleaned and then try to estimate how long it will take to complete the task. This can be especially entertaining when roommates or family join in, because you can turn it into a fun-spirited competition. Why not decide on a fun prize for the person who comes closest to or completes all of their cleaning within the allotted time?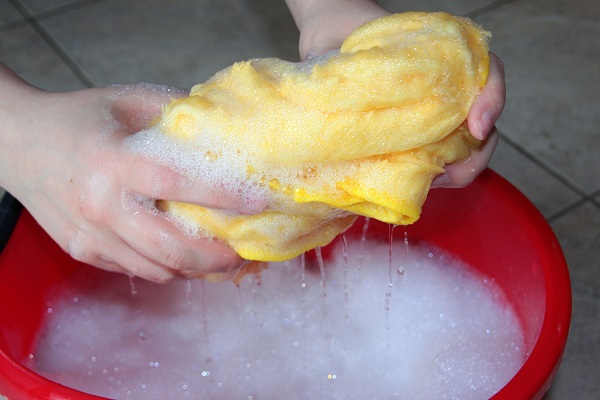 This is one game where everybody wins, no matter who gets ultimate bragging rights. It doesn't really matter who wins or loses by the end of your cleaning time, because at the end everybody gets to enjoy a cleaner living space. Also read HOW TO IMPROVE YOUR COMMUNICATION SKILLS
Get on Social Media
Who doesn't enjoy scrolling through their social media feeds? Sometimes it can be easy to lose track of time and let the hours slide by unnoticed as you catch up with friends and surf the web. Since we all spend so much time on our mobile devices, why not use them as a motivator for cleaning?
A fun idea is to take before and after pictures of each room you clean. Let your followers see how hard you work and how tidy you can make your home. Creating polls to ask opinions about decorating or rearranging is also a fun way to switch up your routine. Also Read 15 SHOCKING FACTS YOU DONT KNOW ABOUT SUNNY LEONE
Plan a Party
Friends and family make life worth living, but they make housework worth completing. Planning a party or afternoon get-together is a great way to get inspired about cleaning. After all, you don't want your friends to see the dust bunny farm that's been growing along your baseboards.
Not only will you be driven to complete a thorough cleaning before your gathering, you'll also start looking at your house from a different perspective. Maybe you'll notice a strange odor with which you don't want to offend your companions, or perhaps you'll see how dusty your knick-knack collection has become.
You may Also Like
REPLACING MEALS WITH PROTEIN SHAKES
6 TRICKS TO IMPROVE YOUR COMMUNICATION SKILLS
10 SIMPLE WAYS TO REDUCE BELLY FAT
5 HAIR LOSS MYTHS & FACTS – PART 2
PERFECT GIFTS FOR YOUR GEEK FRIEND
10 MYTHS ABOUT COSMETIC SURGERY