The high-end workout gear is a phenomenon that is gaining ground in the fashion and fitness circles, and the market is teeming with cool accessories of all sizes, shapes and styles. Semi-precious stones, gold, stainless steel, fine leather, you name it. We can now feel and look good while going about our fitness programs and turning some heads when running in the neighborhood or pumping iron in the gym. Gone are the days of the bulky accessories—the tech-loving fashionistas can finally rejoice because the fashion tech is here to stay. So take a look at ways on how to Look Stylish at the Gym with these Cool Workout Accessories.

Keep a Close Watch on Smart Tech
Nothing is out of reach for modern tech ingenuity and luckily, the principles of style have a crucial role to play. Smartwatches generate quite a bit of buzz in the market, and are a common sight in many gyms. The Fossil Q Dreamer is an Android wear fitness tracker, but it's not a typical smartwatch with an LCD screen.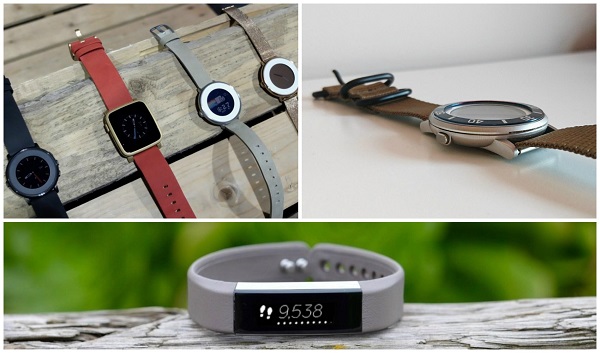 It comes in two styles: The first features a tender rose gold finish and pale pink leather, while a more masculine version includes a combination of stainless steel and black leather. Moreover, with the interchangeable straps in varying colors, you can customize the looks as well.  Apart from bringing the bit of visual bliss to your arm, this bracelet-style tracker is also super light, and water resistant.
But, if you want the thinnest and lightest smartwatch out there, go for 7.5mm, dainty Pebble Time Round, or the Fitbit Alta. They are definitely worth checking out, as they represent the pinnacle of stylish fitness, tracking your workout and providing basic phone notifications.
The Fitbit Alta has a small OLED screen, and the Lux models come in graphite leather, pink leather and stainless steel variations. Add to that the swappable bands, and a weeklong battery life, and you have a wearable to carry around everywhere, except maybe in the shower. Also, the Fitbit software is a treat to use, and it has a large, active community.
Acquiring the Crown Jewels
Tech-integrated jewelry has also entered the scene. Gemio connected friendship bracelets look amazing on the wrist, and are perfect for you and your training partner. Namely, this striking accessory lets you know if the paired device is nearby, and sends coded light messages. The best thing is the presence of detachable gems that allow for stunning customization.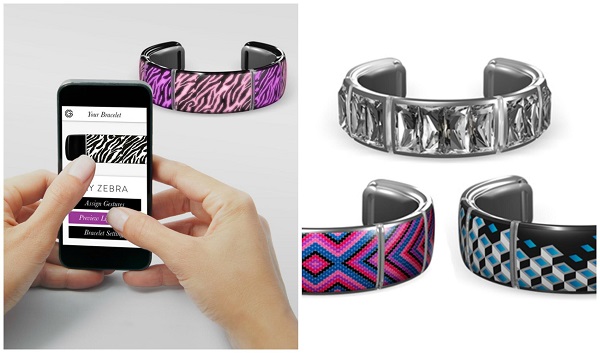 On the other hand, Ringly is a tiny wearable that goes well with any outfit. Buyers can chose from a range of semi-precious stones and enjoy the benefits of iOS and Android synchronization. It also works with a plethora of popular apps such as Tinder, Instagram and Snapchat.
The wearable tech has also been embraced by the sports-inspired clothing and activewear.  The sales are booming, classic sportswear brands are joining forces with the reputable designers, pieces are featured on the covers of magazines, and people no longer shy away from using activewear as a daywear and matching it with wearable gadgets.
As a result of these developments, there is a wide array of well-designed gym clothes for men available, not just for women. A plethora of established and new brands are competing for their piece of the pie. The gymwear and wearable craze is on the roll, so do not miss the opportunity to jump on this splendid bandwagon.
Get Active, Come into Fashion
Fashion and tech are friends now, and the relationship has brought to life many inspiring stunning creations. It has also driven many people to dive into the world of fitness and escape the sedentary lifestyle.  They want to make a fashion statement and get active: The Modern activewear and wearable tech works in the street, but also during workout routines. Now you can both cut a dash and break a sweat in the gym, which means that workout classes and sessions will never feel the same. 
Also Try BEST HOME REMEDIES TO PREVENT ACNE
7 HOME REMEDIES TO BEAT PAIN DURING YOUR PERIODS
6 FOODS THAT MAKE YOU FEEL TIRED AND LAZY
6 Tips to De-Stress Your Mind & Body
REVIEW OF ANTI TANNING PACK FROM NUSKAA
HOW TO BUY BEST SUNSCREEN FOR YOUR SKIN TYPE
7 TIPS FOR FLAWLESS GLOWING SKIN