Koffee with Karan is one of the most popular chat show on television. Many Bollywood stars have entertained public with their appearance on this show. But for the first time in history, we got a chance to spot Cricket stars on this chat show. People were really excited to see the duo on the show, though the duo failed to meet the public expectation and also got banned from matches. Find out with us "Know the Complete Truth about Comments and Ban of Hardik and Rahul due to Koffee with Karan"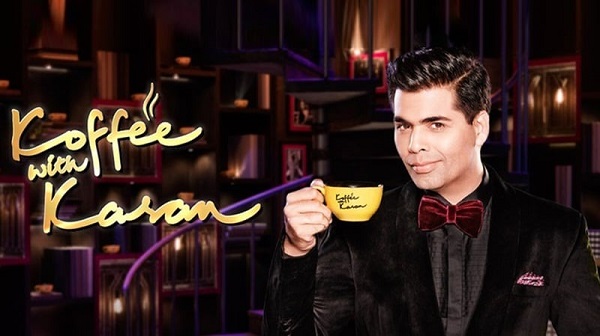 The Tv show was aired on 6th January. Hardik Pandya and KL Rahul about their crushes, favorite actor, actress, movie, and relationship. The show was going on a good note unless the "Rapid Fire" round started. Which we guess makes Hardik and Rahul lose their control among themselves. It would be wrong to say that Rahul made any absurd comment as he chooses his word wisely throughout the show while answering Karan Johar question but it was Hardik who turn the table on the other side. In one of the question, Hardik Pandya reveals about his coziness with his female friends. He said that he likes to observe women than talking with them. He also said that how his family doesn't care about his hook-ups with women. He also opens up about being in the multiple relationships at the same time. He Stated "Jab mai pehli  baar kar k aaya tha to mai aapne ghar pe jake bola aaj mai kar k aaya hai".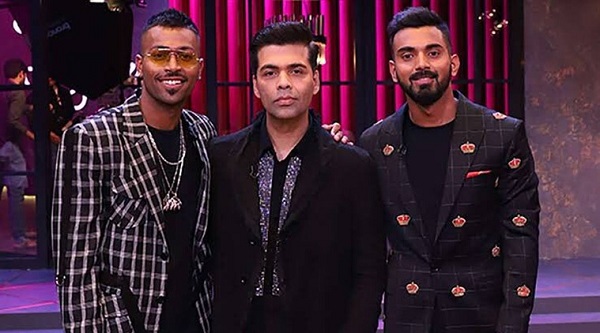 What BCCI has to Say
BCCI finally takes against the duo, banning cricketers from TV shows — as is being contemplated by the board — is no solution. For, cricket and society today are different from what they were in the past. In a multimedia-driven world, cricketers can't just wrap themselves up in a bubble. Their presence on social media and TV shows is part and parcel of their career. But they should be able to properly manage these roles and not bring disrepute on themselves and the national team. After all, they represent the game and are the brand ambassador of the country. BCCI stated this in an interview with a new channel.
What others have to Say about This
Virat Kholi– "I can definitely say that as the Indian cricket team and responsible cricketers, we definitely don't align with those views and those are purely individual views. From the Indian cricket, we definitely don't support and the two concerned players felt what has gone wrong and they have understood the magnitude of what's happened,"
Sourav Ganguly – Ganguly has backed the duo and has said that the matter should not be taken too far. "People make mistakes. Let's not take it too far. I am sure whoever has done it will realize and come out as a better person. We are all human beings, not machines that everything you put out comes out perfect. You just have to live life and let others live," he said in Mumbai
Harsh Bhogle– "It is all very well to issue show-cause notices now to KL Rahul and Hardik Pandya. But I do wish the BCCI spends time in sensitising these young players to life beyond the dressing room; to getting them outside the bubble that is inevitable given the adulation they get," he wrote in a tweet.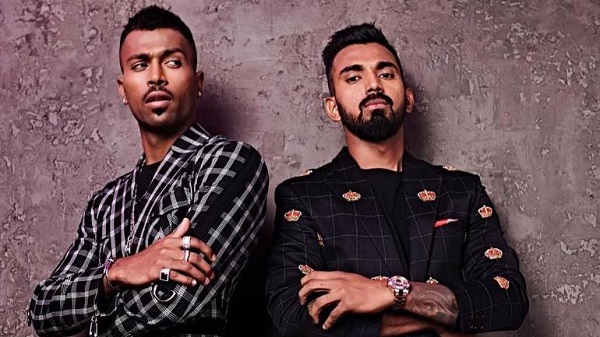 Hardik Pandya Apologise for his Behaviour
Hardik Pandya has apologized for his comments on Koffee with Karan. In his apology on Twitter he said "After reflecting on my comments on Koffee with Karan, I would like to apologize to everyone concerned who I may have hurt in any way. Honestly, I got a bit carried away with the nature of the show. In no way did I mean to disrespect or hurt anyone's sentiments. Respect"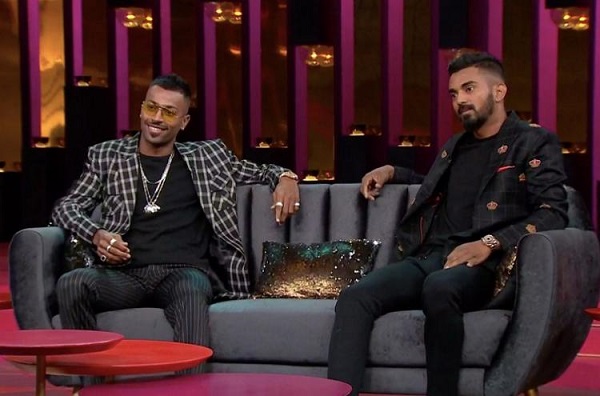 The public got very offended by the statement of the duo on KWK show especially, with Hardik Pandya. Also, BCCI banned the duo from 2 ODI matches. But what do you think is BCCI being playing a fair game by banning these two players because if you remember back in 2012 when Virat had made the middle finger gesture to the abusive crowd in Australia. The match referee instead of banning him penalized 50% of his match fees as he understood that being young and in the flow of the match the error was committed by him. Kohli today considers that as a big example of his learning as a better person. What do you think isn't BCCI being unfair with Hardik Pandya and KL Rahul. Share your views with us on "Know the Complete Truth about Comments and Ban of Hardik and Rahul due to Koffee with Karan"
You may Also Like
HOME REMEDIES TO MAKE YOUR SKIN 1-2 TONE FAIRER
HOW TO REMOVE SUN TAN QUICKLY AT HOME
15 SHOCKING FACTS YOU DONT KNOW ABOUT SUNNY LEONE
REPLACING MEALS WITH PROTEIN SHAKES
6 TRICKS TO IMPROVE YOUR COMMUNICATION SKILLS
10 SIMPLE WAYS TO REDUCE BELLY FAT