[hide]<h1>Hidden Whatsapp Features,  Whatsapp tips and tricks</h1>[/hide\]
There would hardly any person who uses a smartphone, but not Whatsapp. Whatsapp, which started as a small messaging app has now evolved as one of the most widely used apps by people worldwide. One of the best ways to connect with your family and friends, Whatapp is owned by Facebook. While most of us use it daily to send messages, Pictures, videos, and voice messages, but very few are aware with all its features. So here are Hidden Whatsapp Features You should Know About.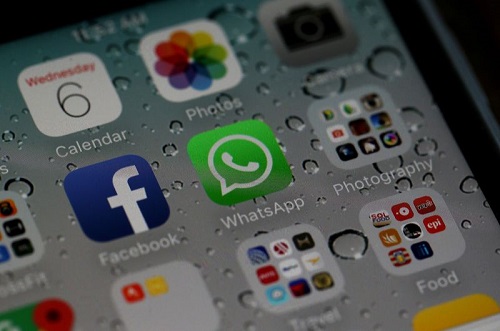 Yes, there are some hidden features in Whatsapp, which you must know about.
#1.You can Check Whether Your Message Has Been Read or Not
Thanks to colour changing tick marks below the message, you can easily find out whether the receiver has read your Whatsapp message or not. One grey coloured tick mark implies that your message has been sent successfully, two grey tick marks indicate that it has been received at the receiver's end and the two blue coloured tick marks mean that the receiver has read your message.
Recommended: 10 IOS TIPS AND TRICKS YOU SHOULD KNOW – PART 1
#2.You Can Stop the Incoming Pictures From Getting Automatically Saved in Your Picture Gallery
Yes, its possible on both Android handsets and iPhones. Simply go to the Settings, then go to Chat Settings and turn off the "Save Incoming Data Automatically" slider.
#3.You Can Format Your Message With An Array of Features
If you want to make your message a little more striking than you can bold it, change it in italics and use the strikethrough feature. All you need to do is, add asterisks to both sides of the word or phrase to bold it (*bold*), add underscores on both sides to change it in italics (_italics_)and use tildes on both sides for strikethrough (~strikethrough~).
Recommended: 12 FACEBOOK TIPS AND TRICKS YOU SHOULD KNOW – PART 1
#4.You Can Check With Whom You Talk the Most
Simply head to the Settings, then go to "Account" and then "Storage Usage". This will show a list of the groups and people with the total number of interactions with each one. By selecting the "Size" option on the lower end of the screen will show the data usage with the people and with the groups you chat on.
Recommended: 7 SEX SECRETS MEN WANT WOMEN TO KNOW
#5.You Can Send the Same Message to Multiple People Simultaneously
You can send a message to multiple people at the same time without putting them in a group or without them knowing that this message has been sent to some other person. All you need to do is use your broadcast lists feature and save your time to individually send a message to each recipient. It's more like the BCC feature we get in the emails.
#6.You Can Hide Your "Last Seen" TimeStamp
When you log on to Whatsapp, you can check the last time some person used his/her Whatsapp, but, the same thing happens to you as well. They can also see the last time you logged in to Whatsapp. But, you can hide your "last seen" timestamp by going to "Settings", then "Account", then "Privacy" and then tapping on the "Last Seen". Here you can choose either everyone or some people from your Contacts, to whom your "last seen" timestamp will be visible.
Also Try 9 THINGS YOU DON'T KNOW YOUR IPHONE CAN DO
#7.You Can Stop the Messages from Disturbing You
By muting your group notifications or notifications from a particular person, you can stop those messages from disturbing you. Whoever's message you want to get mute, simply go into the chat window of the person or the group, tap on the name on the top on the iOS devices or choose the option from the menu on the Android devices to mute all the notifications, You can also choose the specific time for which you want to mute the notifications.
#8.You Can Read the Messages Without Letting the sender Know That You have Read
Yes, this is also possible, but you have to do a sneaky workaround for it. When you know that the messages are there to be read on your Whatsapp, just switch on the airplane mode and then come out of the chat window while the airplane mode is still on. When you do this, the blue tick does not appear on the sender's chat window and they think, that you have not read the message.
Let us know how much you liked Hidden Whatsapp Features You should Know About.
Also Try BEST 7 GOOGLE TRICKS, SECRETS & HACKS
7 ANDROID TIPS AND TRICKS YOU SHOULD KNOW – PART 1
PERFECT GIFTS FOR YOUR GEEK FRIEND
Summary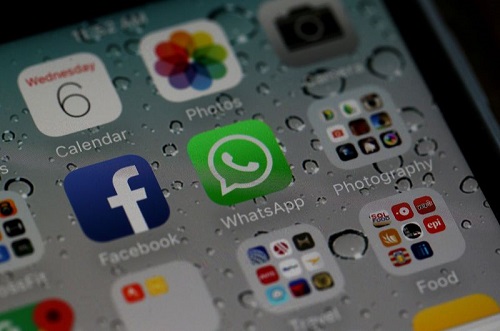 Service Type
Pingback:Hidden Whatsapp Features You should Know About | hidden features in Whatsapp
Provider Name
Hidden features in Whatsapp
,
Area
Description
Hidden Whatsapp Features You should Know About | hidden features in Whatsapp