Coping Up with Frizzy Hair is a really tough task. I mean, you spent hours to set them before stepping out and after few minutes you notice they are all the same. Moreover, styling them for a function or a party is such a difficult task to do. Most of us spend so much money on expensive products to get rid of frizzy hairs but we are still not satisfied and also it's not possible for every one of us to go with all these expensive products. But, What if I tell you that you can get rid of this frizzy hair easily at home? Want to know how? Check out with me "DIY To Get Rid Of Frizzy Hair".
#1. Coconut Oil And Vitamin E
The reason behind frizzy hair is when water is absorbed unevenly in the outer layer of the hairs. Coconut oil soothes your hair and locks moisture in them and also prevent hair fibers from adopting uneven swelling. While Vitamin E contains antioxidants and helps you to fight with free radical. It also prevents your hair from getting damaged. Let's see how to prepare it
Ingredients Required
1- Vitamin E
2- Organic Coconut Oil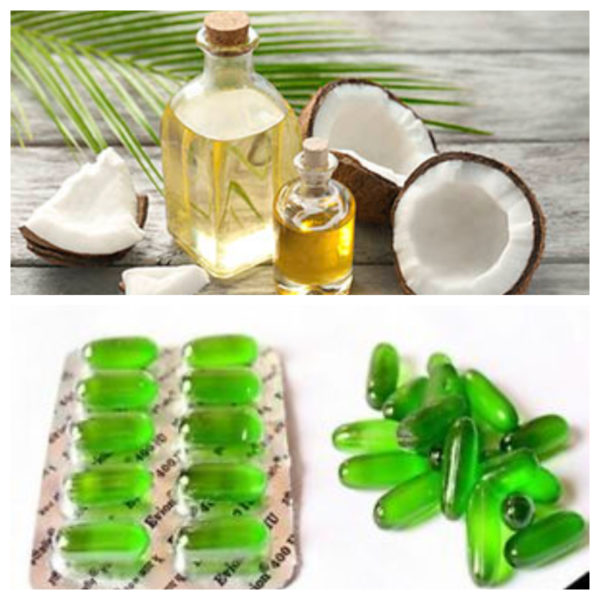 Directions
1- In an air-tight container add 1 part of Vitamin E and 4 parts of Organic Coconut Oil and mix well.
2- Take oil according to your Hair length
3- Apply it to your scalp and hair length.
4- Wash your hair using a mild shampoo after 40 minutes
5- Do it once or twice. You may also like Bedtime Drink To Cut Down Belly Fat
#2. Banana
Bananas act as a great hair conditioner when combined with honey. It helps you with shiny hair and locks moisture in your dry and frizzy hair. Not only this, but it also prevents split ends formation and breakouts. Let's check out how to prepare this amazing hair mask.
Ingredient Required
1- Ripe Banana (1)
2- Honey (2 tbsp)
3- Coconut or Almond Oil (1/3 cup)
Direction
1- Mash Banana and make sure there are no lumps in it.
2- Now add 2 tbsp of honey and 1/3 cup of coconut oil or almond oil and mix until to get a smooth paste.
3- Apply the mixture to your hair and wait for 20 to 25 minutes
4- Now rinse off with shampoo and conditioner.
5- Use it once a week. You may also like 5 Strange Things You Only See in India
Bonus Point- Tips for Frizzy Hair
1- Don't wash your hair with hot water, It makes your hair more frizzy. Make of cool water of lukewarm instead.
2- Go easy with the hair styling tool, try to use it as less as possible because heat damage your hair.
3- Cotton pillow cover are a big no for you. They soak moisture from your hair.
4- Don't wash your hair more than 3 times in a week. The shampoo contains sulfate which absorbs moisture from your hair. It would be even better to go for a sulfate free shampoo.
5- Don't use a towel to dry your hair, friction from it make your hair rough and also prone to breakage. Allow them to dry naturally.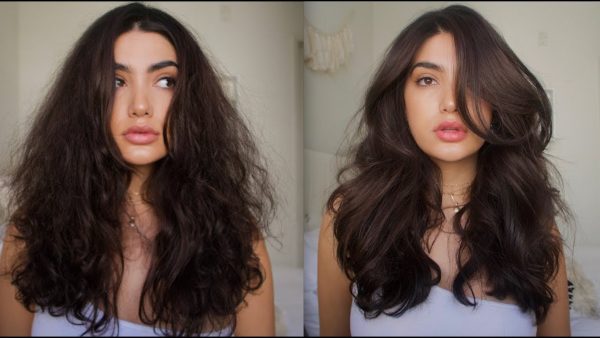 Do use these remedies to get rid of frizzy hair. It is made of all natural ingredient and won't harm your hair in any way. Do try this and share your experience with us in the comment section. Also, don't forget to mention your views about "DIY To Get Rid Of Frizzy Hair".
Also Try
7 signs that you are a good kisser
5 Zodiac Signs who Always Start the Fight
3 Best Tips to a Healthy Online Relationship
THINGS MEN SECRETLY ADMIRE ABOUT WOMEN BODY
Tips for Boys to Attract Their Crush
Know These Things Before Taking Protein Powder