Condoms are the most commonly used contraceptive options that we prefer today. Condoms are easy to use, easy to dispose and the best part is that they usually have no side effects. But what are the things that you need to know before you buy a condom? The bigger question is, what is the type of condom that you need? To get all the answers that you need, take a look at the different types of condoms and their usage.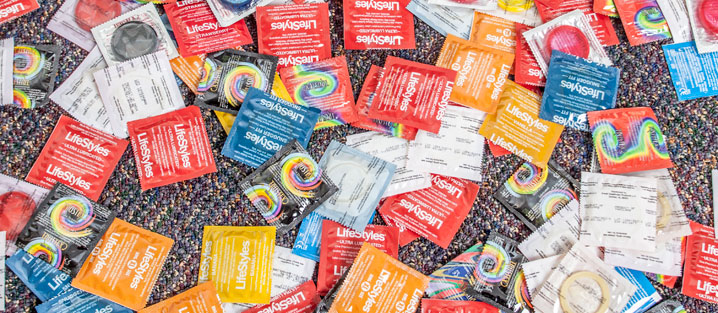 Type of Condoms & their usage
1. Latex
These are the most commonly used ones in the market. They are reliable, durable and the most important, stretchable (for the big ones). They are for male and the use is simple. Just put it on the top and slides it down unrolling it automatically.
2. Non-latex
The non-latex ones are for those who have an allergic reaction to latex. The non-latex condoms are made up of polyurethane sheaths that block sperms and most of the virus. They are also same when it comes to using. Just place it on top of the male penile stump and then slowly unroll it towards the bottom.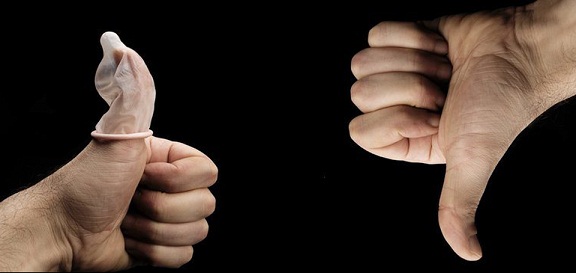 3. Lambskin
Condoms are also made with animal intestines. The most common in the trend these days are the lamb intestines. If you have no problem with the fact that you are about to wear animal skin on your personal property, then go ahead and try one. Although they are not effective against STDs and they are also not as much efficient as the latex one when it comes to pregnancy.
4. Spermicide Free
They are one of the most innovative ideas ever that went wrong. The motive of these condoms is to double the protection by killing the sperms chemically. They are very good in their work but there is only one problem. Most of the users have reported that they have an allergic reaction. So, if you have any problems down there, opt out instantly.
5. The Female Condom
By the looks of it, it is some kind of bloated elephant trunk. The female condom is considered to be more pleasurable than that of the male as the females can set that up without relying on the guys to do that. There are some issues, though. They are not as safe as that of the male condoms are very costly when compared to that of the male ones.
6. Textured
These are designed for some extra stimulation and are more likely to give you the best option when it comes to protection. They are regular latex condoms with a touch of innovation. Some women have stated that they stimulate in the wrong direction literally. Except for that, there are no side effects.
7. Her Pleasure
The revolutionary condom that made giggles as it goes. It is something that is literally designed for female pleasure by the male's effort. It has a larger in size head for induced friction and a ribbed shaft to make that g-spot go crazy.
8. His Pleasure
When it comes to pleasure, why should girls have all the fun right? It is a small pouched condom that is designed to increase the sensation of the male Penis and also increase the performance.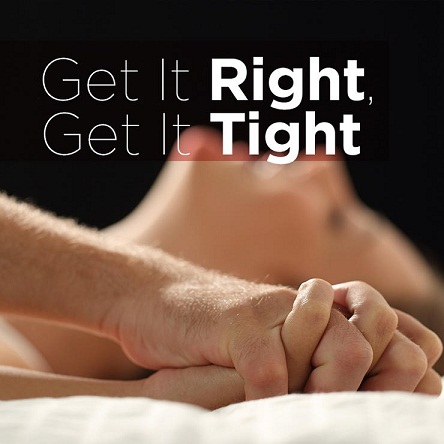 9. Shared Pleasure
Sex is all about 'give and take' policy. The condom lets us believe that. Filled with a warming lube inside out, this is the kind of thing that can make both the parties go crazy. Careful what you wish for though.
10. Flavored
If you like to smell and taste then you are in luck. Some condoms come with a fruity flavor smell and nowadays, they come with the chocolate and even the cola aroma. Whatever your choices are, try a good one and keeps the wheel spinning.
I bet you haven't thought that there are so many different types of condoms. So what are the ones that you are thinking of getting tonight? It doesn't matter as long as you enjoy. Thanks for reading. Let us know what you think with your comments.
Suggested Topics:
You may also like
IS SEX BEFORE MARRIAGE GOOD OR BAD?
7 REASONS WHY WOMEN SHOULD START SWIMMING
BEST HOME REMEDIES TO PREVENT ACNE
7 MISTAKES TO AVOID WHILE BRUSHING TEETH
HOW TO GO "GREEN" IN EVERY ASPECT OF LIFE
LIVE YOUR PREGNANCY A COOL DIVA STYLE