"Best Pre-Workout and Post-Workout Routines for Different Body Shapes"
So, you've decided to shed a few pounds and tone your body, which means that you've started with vigorous workouts and a balanced diet plan. That's awesome, but there's an X-factor that will determine whether and how fast your excess fat will turn into muscle, and it's your body type. Namely, it all depends on how your body digests, processes, and burns calories, so you have to take this into consideration before planning your workout, as well as pre- and post-workout routines. Although what you eat is essential to the success of your shaping-up efforts, the fact considering when you eat plays an equally important role in your metabolism's scheme of things. Take a look at Different Body Shapes and Best Workout Routines for them: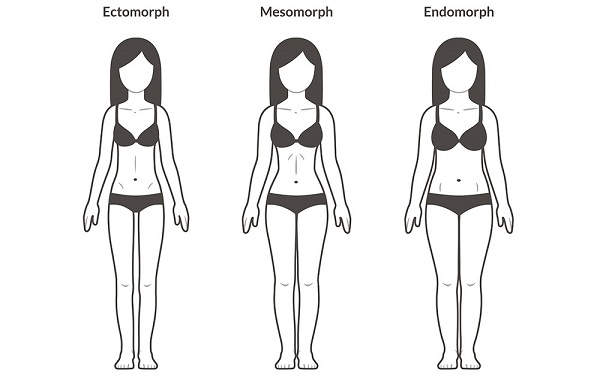 Know Your BODY SHAPE
Before you hit the gym and sculpt that body of yours like Ed Sheeran did, let's first establish which category you fall into. There are three body types, and they're the ectomorph, mesomorph, and endomorph. When we translate this into English, the ectomorph is actually a skinny, fragile person, characterized by the lack of fat and muscle, that bends over backwards to gain weight. The mesomorph describes a person with an athletic physique, that easily gains muscle, which is why they're usually predisposed to become bodybuilders. Finally, the endomorph is the body type that easily gains weight and accumulates fat, while their muscles are usually underdeveloped. This is the first step towards creating a workout routine and adjusting exercises, that will help you reshape your body and deal with problem areas. Also Read 10 SIMPLE WAYS TO REDUCE BELLY FAT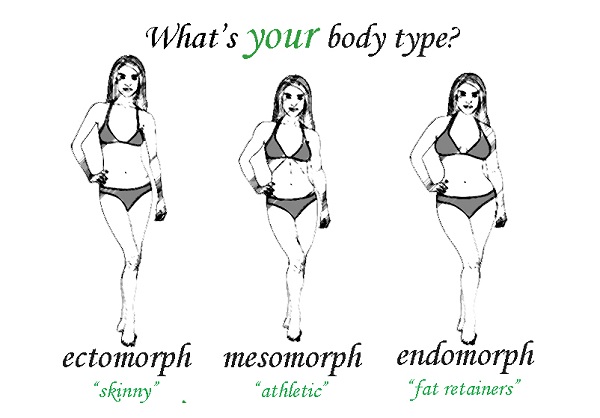 1) The Ectomorph
The metabolism of an ectomorph is very fast, and people from this group find it difficult to build muscle. This fact has very little to do with the workout itself. The key to beefing up lies in a caloric surplus, which is why a diet has to be packed with various nutrients. Carbs, which are a big no-no for other groups, are a very welcome ingredient in an ectomorph's diet, but we're talking about complex carbs such as brown rice, wholemeal bread, or sweet potatoes.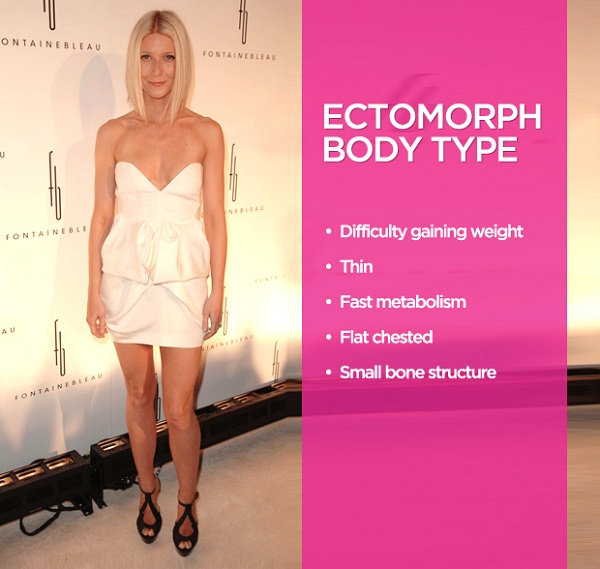 Make sure to have several meals a day, and never miss a pre-workout snack, which should contain protein, glutamine, and oats, 1 or 2 hours before your training. When it comes to your post-workout routine, it's crucial to have a snack consisting of protein, creatine, glutamine, and dextrose. This will ensure that your body gets enough fuel in order to bulk up. Also Read BEST HOME REMEDIES TO PREVENT ACNE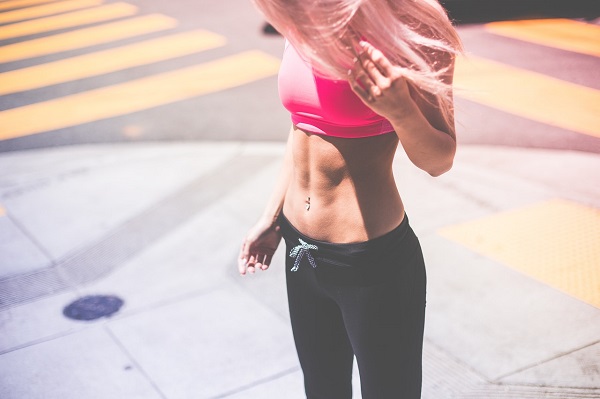 2) The Mesomorph
People from this category are lucky because they gain muscle easily, while fat doesn't bother them. Their situation is pretty straightforward as their diet should be hypercaloric to enable muscle gain, but they shouldn't exceed their maintenance caloric intake. Eating small, frequent meals will hold you within nutritive limits, and in your case carbs should be consumed only for breakfast, and as a pre- or post-workout snack. The best pre workout combination of carbs and protein 1 or 2 hours before your training will prevent protein breakdown and boost its synthesis. This mix will fuel your body and give it enough strength and energy for a strenuous workout session. Also read 6 TIPS TO LOSE WEIGHT QUICKLY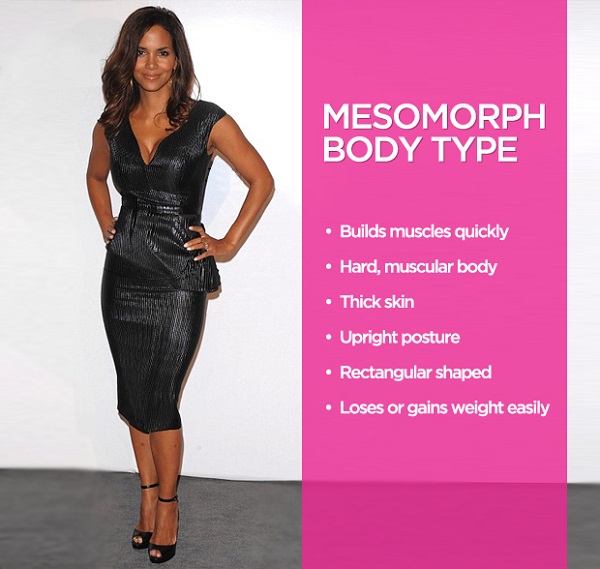 After your training, it's important to help your body recover and rehydrate, meaning that a protein shake, some complex carbs, and some fat are a perfect combo. Despite that common myth about fat being a bad post-workout food choice, it can actually reduce insulin output, extend digestion time, and provide essential fatty acids, thus boosting the results of your training. Include peanut butter, avocado, and olive oil in your dietary regimen.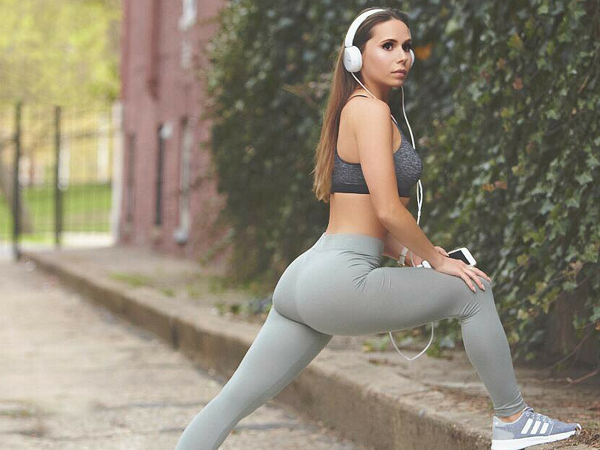 3) The Endomorph
Being an endomorph simply refers to being predisposed to gain fat more easily than the other two body types, and it doesn't mean that it's a person who's overweight because of bad eating habits and a sedentary lifestyle. Now that we've cleared this out, it's easier to understand why an endomorph who wants to bulk up should stick to a hypercaloric diet but not exceed your maintenance level too much. Also read 9 FOODS TO REDUCE WEIGHT NATURALLY & EASILY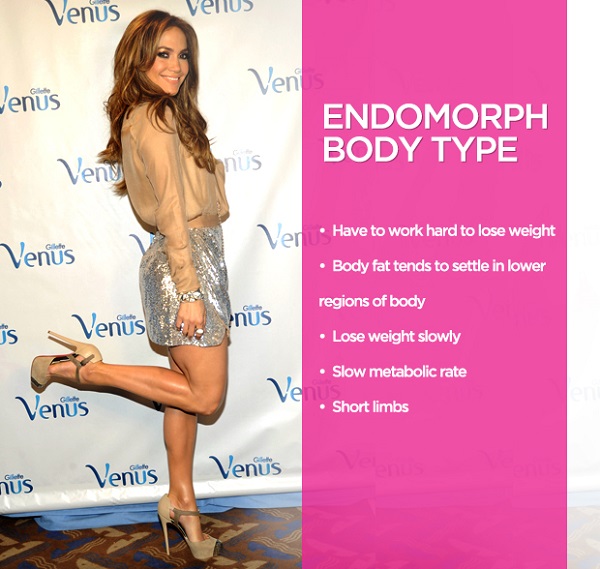 You should limit your carb intake as that's how you'll be able to overcome your poor insulin sensitivity, responsible for gaining weight. Instead, focus on low carb meals which contain green vegetables and fruit. Also, organize your food in smaller meals so that you prevent overeating and keep your insulin secretion under control, thus avoiding fat accumulation. Endomorphs shouldn't consume dextrose or other high glycemic carbs post-workout. As for your pre-workout routine, include lean protein, complex-carbs, and dietary fat, and combine it with a greater number of exercise sets for each body part, as the only way to get rid of the excess fat and bulk up is by breaking down more muscles. Also read HOW TO LOSE 10 KG IN ONE MONTH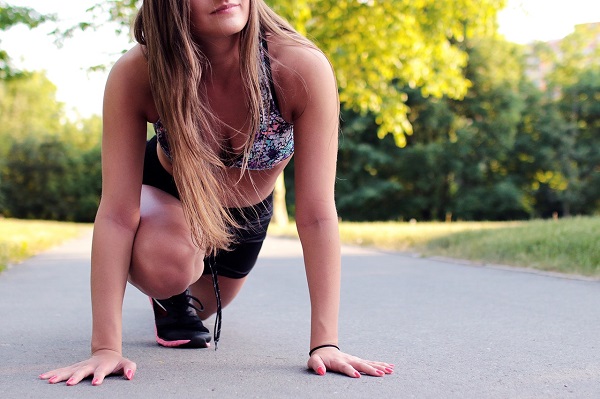 Basically, your pre- and post-workout routines can amplify your training efforts, and if you know the rules for your body type, you can benefit even more by applying them.
Also Try
10 BEST ACNE TREATMENT PRODUCTS IN INDIA
BEST HOME REMEDIES TO PREVENT ACNE
7 HOME REMEDIES TO BEAT PAIN DURING YOUR PERIODS
6 FOODS THAT MAKE YOU FEEL TIRED AND LAZY
6 Tips to De-Stress Your Mind & Body
REVIEW OF ANTI TANNING PACK FROM NUSKAA
HOW TO BUY BEST SUNSCREEN FOR YOUR SKIN TYPE
7 TIPS FOR FLAWLESS GLOWING SKIN