National Award winner, An actor who kick-started her career with an amazing movie Dangal has announced "disassociation" from acting field. Wondering Who are we talking about? Well, it's non-other than one of the most beautiful and talented actor Zaira Wasim. She decided to quit Bollywood and Bring Her Acting career to an end. Want to more about it? Check out " Zaira Wasim Is Quitting Acting & Bollywood- Know The Complete Story".

#1. About Zaira Wasim,
Zaira Wasim was born on 23 October 2000. She made her debut from Dangal movie and as also won the heart of many people by her performance in secret superstars. Sadly, he recently decided to give up her acting career because she believes she is not able to justice to her religious beliefs. In fact, in her Facebook post, she mentioned that "I realized that though I may fit here perfectly, I do not belong here". You may also like Places Women Secretly Wished To Be Touched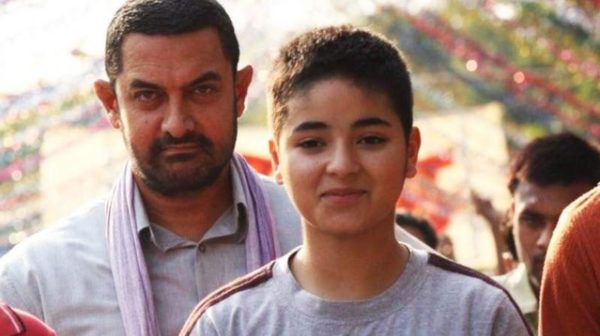 #2. Social Media Post
Zaira recently shares her feeling through social media and share with her fans why she decided to quit Bollywood and put an end to her acting career. She shared a detailed post on Facebook and on other social media platforms too. Where she mentioned the following statement- "5 years ago, I made a decision that changed my life forever. As I stepped my foot in Bollywood, it opened doors of massive popularity for me. I started to become the prime candidate of public attention, I was projected as the gospel of the idea of success and was often identified as a role model for the youth. However, that's never something that I set out to do or become, especially with regards to my ideas of success and failure, which I had just started to explore and understand"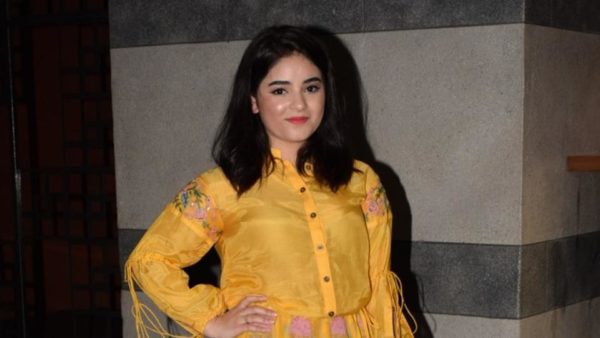 She Further Added- "For a very long time now, it has felt like I have struggled to become someone else. As I had just started to explore and make sense of the things to which I dedicated my time, efforts and emotions and tried to grab hold of a new lifestyle, it was only for me to realize that though I may fit here perfectly, I do not belong here."
"This field indeed brought a lot of love, support, and applause my way, but what it also did was to lead me to a path of ignorance, as I silently and unconsciously transitioned out of 'imaan' (faith). While I continued to work in an environment that consistently interfered with my 'imaan', my relationship with my religion was threatened," You may also like Healthy Late Night Snacks That Keeps You Full
#3. Why She Posted on Social Media
After posting her reasons for quitting Bollywood and Acting, she was being questioned why she had to put all of this on the social platform ? To which she answered that- "she was openly doing so not to paint a holier picture of herself, but "this is the least I can do to start afresh".
She also added "This is just my first step as I have arrived at the clarity of realization of the path I wish to be on and strive for and during this time I may have consciously or unconsciously planted a seed of temptation in the hearts of many, but my sincere advice to everyone is that no amount of success, fame, authority or wealth is worth trading or losing your peace or the light of your 'imaan' for," she said. You may also like DIY Hair Spray For Damaged Hair

This was all about "Dangal Actress Zaira Wasim Is Quitting Acting & Bollywood- Know The Complete Story". Her last movie in the Bollywood will be "The Sky is Pink", in which she has worked with Actor Priyanka Chopra and Farhan Akthar. Well, we respect her decision and wish her all the luck for her future.
Also Try
Secrets Every Woman Should Keep From His Guy
5-Step Guide To Clear Skin For Men
Perfectly Reasonable Things All Girls Get Jealous Over
Compliments Guys Secretly Love to Hear
5 Lies Every Husband Tells His Wife