My Go-to Lip Balms for Dry Lips During Winters
One big issue with winters is dry skin especially DRY LIPS. Oh I hate dry lips and in past tried like almost all brand lip balms but nothing works that effectively. Moreover over last 2 years, since I have got more conscious about chemicals in my products, I always try to go organic, natural and products having least possible harmful chemicals. Ok enough of chit chat, so here's I am giving short, precise and helpful guide on my take on My Personal 5 Best Lip Balms for Dry Lips During Winters. Take a look: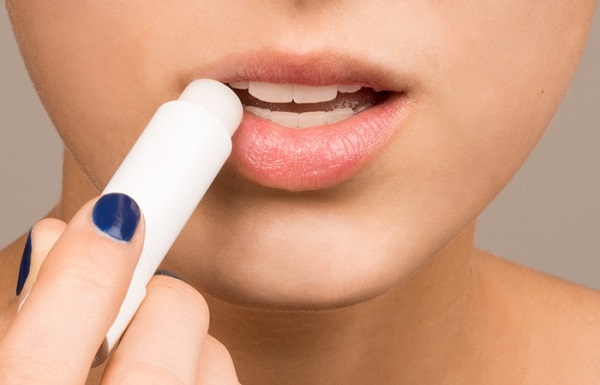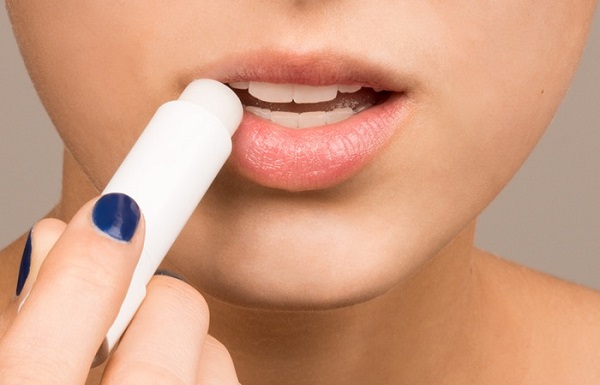 #1. Raw Rituals Orange Lip Butter
It's a plain stick shaped lip balm win roll on style. It's not pigmented and hence just gives a shine to lips when applied but then it's a lip balm not lip color. It has very tangy fragrance of orange which is quite 'Hatke' than usual rose, strawberries lip balm. The lip balm glides easily on lips as its texture is very creamy & soft.
As per effects, it hydrates lips and makes lips soft in 1 application (Full Points here). I have very dry lips during winters & lip balms are must for me. I apply it on lips at night & wake up with soft lips. Also it is travel friendly due to its stick roll on shape.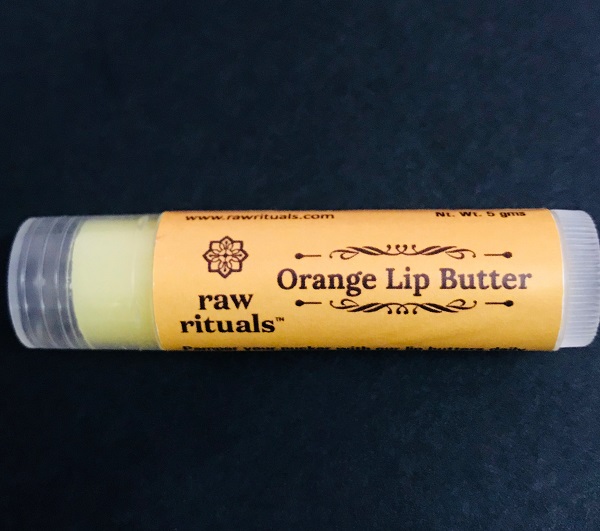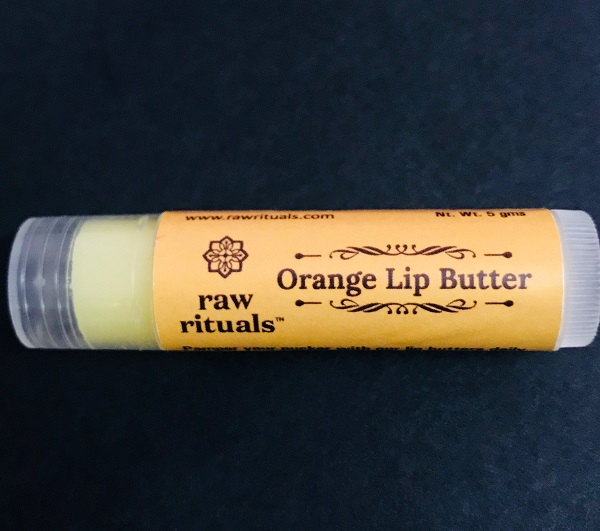 Ingredients: Organic Unrefined Beeswax, Organic Cocoa Butter, Shea Butter, Virgin Coconut Oil, Vitamin E, Cold Pressed Almond Oil and Organic Orange Essential Oil.
Price: 200/- Per Stick
Best Point: Makes Lips Hydrated and Soft, Free of Harmful Chemicals, Awesome Ingredient List
Where to Buy: You can buy Raw Rituals Orange Lip Balm here Or Call 0834-700-6991
#2. Fuschia Cherry Caramel Lip Balm
Fuschia Cherry Caramel Lip Balm is great option if you are looking for a Lip Balm that hydrates & moisturizes your lips while giving a soft Caramel fragrance. This lip balm is best for dry chapped lips but it doesn't overdo the greasy part, I mean many lip balms do help with dry lips but make then kind of greasy. This lip balm doesn't do that which I love during day time. The best part is that Fuschia Caramel Lip Balm is made of 100% vegetarian and natural ingredients.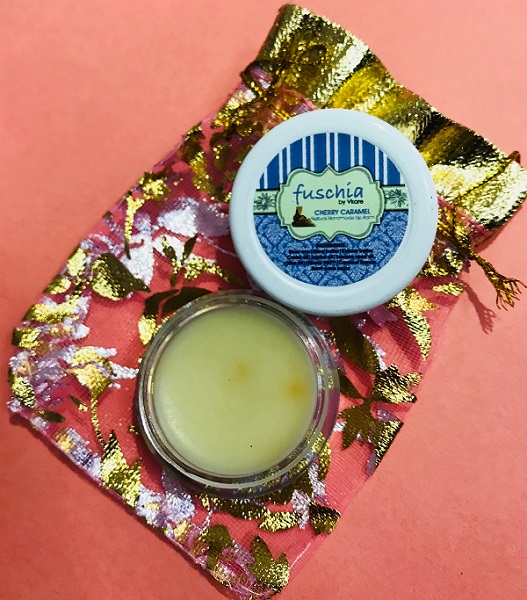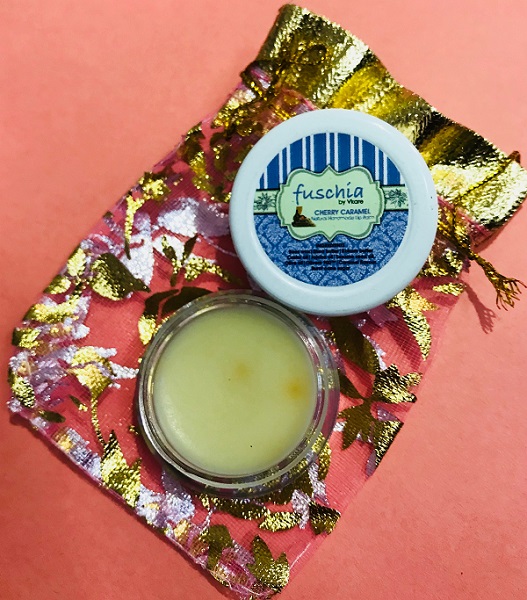 Ingredients – Bees wax, sunflower oil, Shea butter, Kokum butter, Olive oil, Olivem, Castor oil, Jojoba oil, Sesame seed oil, Grapeseed oil, Cherry extract and natural Vitamin.
Price: 250/- per lip balm
Best Point: Makes lips soft without making them look greasy, No Harmful Chemicals, Amazing Ingredient List
Where to Buy: You can buy this Fuschia Caramel Lip Balm here Or Call 098737-57871
#3. Aroma Essential Lip Balms
Aroma Essentials Lip Balms comes in 3 variants: Chocolate Lip Balm, Coconut Vanilla Lip Balm and Orange Grapefruit Lip Balm. Apply them overnight & wake up with such smooth, soft & supple lips that you feel happy that you have invested in something very worthy. The bonus point is the satisfaction that you are not applying anything with harmful chemical on lips. These Soothes Dry, Irritated and Chapped Lips, Hydrates and Moisturizes Lips. Check Aroma Essentials Lip Balm Review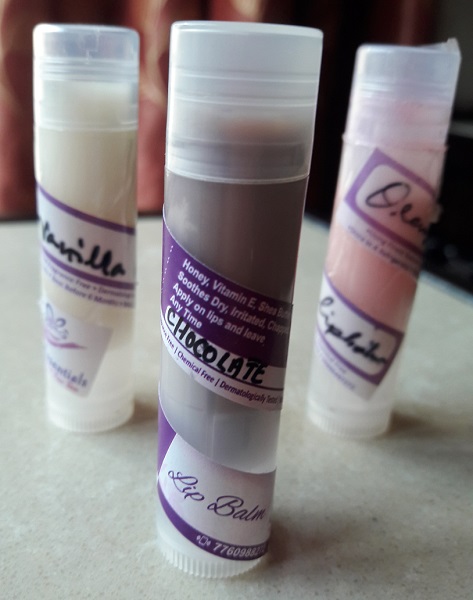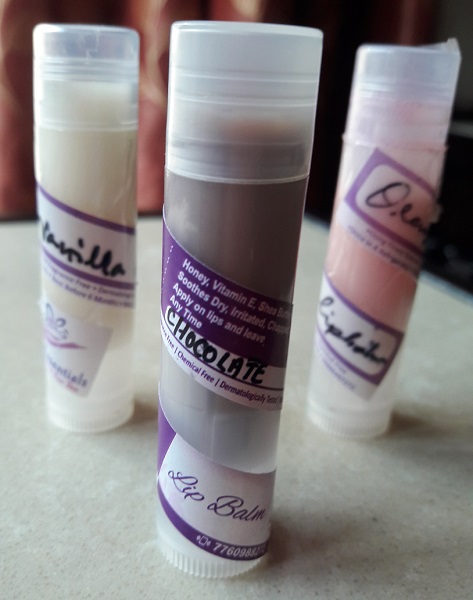 Ingredients: Vitamin E, Honey and Shea Butter
Price: Rs.250 per Lip Balms
Best Point: Makes lips soft, comes in many variants, No Harmful Chemicals, Wow wala Ingredient List, awesome fragrance
Where to Buy: You can buy these Aroma Essentials Lip Balms here Or Call 077609-88272
#4. Vaseline Pure Skin Jelly Original
I don't know why word original is there but hey this works. But I use it for night only because it's just transparent and doesn't smell that good it does make lips greasy but when its harsh winters drying your lips, it is worth a shot for overnight treatment. Apply it at night (dher sara) and sleep and wake up with healed lips.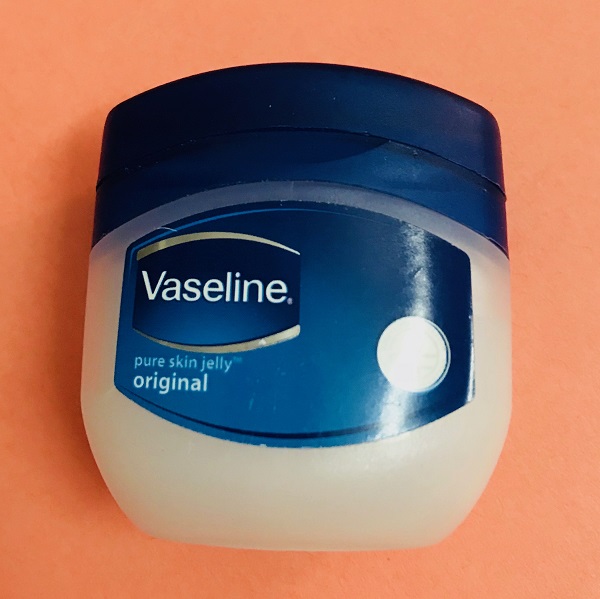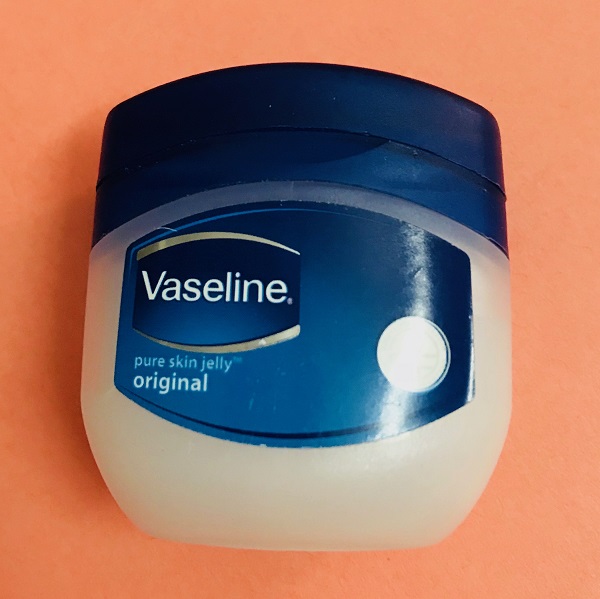 Ingredients: Petroleum Jelly
Price: Rs. 35 for 20gm small pack
Best Point: heals chapped lips  
Where to Buy: any nearby chemist/retail shop
 #5. Maybelline Winter Flush Lip Balm
Yes this does has some chemicals but I tried this for overnight thing and it did decent work. So I use it for winter special 2 months only 😀 Plus it comes with free Maybelline Baby Lips (which I am not that fond of), you can have it. Check Maybelline Baby Lips Review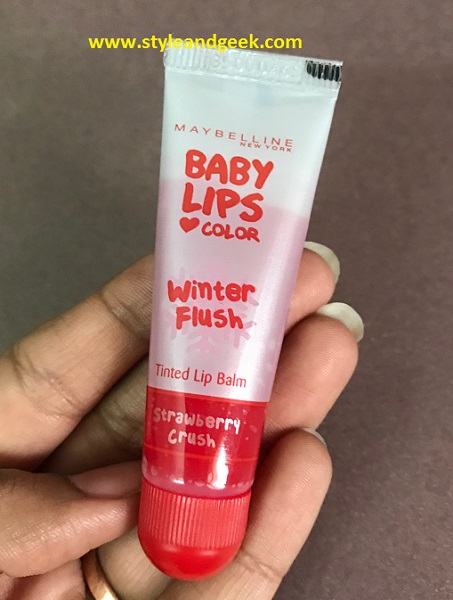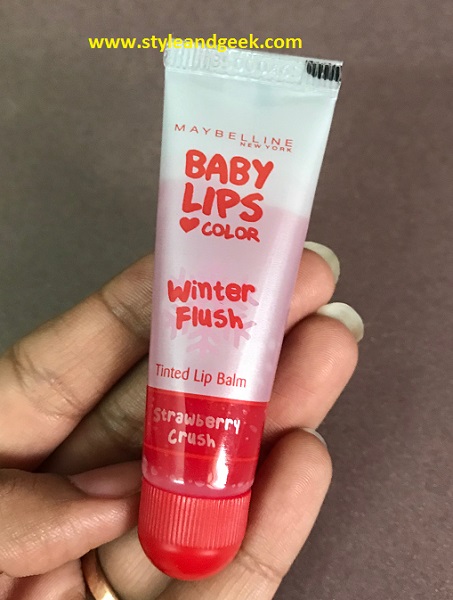 Ingredients: not mentioned but must have chemicals loaded
Price: Rs. 190 for combo pack
Best Point: good for normal use  
Where to Buy: any nearby retail shop or online shopping sites
Let me know which one you tried and liked the best. Also how much you liked My Best 5 Lip Balms for Dry Lips During Winters.
You may Also Like
HOME REMEDIES TO MAKE YOUR SKIN 1-2 TONE FAIRER
HOW TO REMOVE SUN TAN QUICKLY AT HOME
15 SHOCKING FACTS YOU DONT KNOW ABOUT SUNNY LEONE
REPLACING MEALS WITH PROTEIN SHAKES
6 TRICKS TO IMPROVE YOUR COMMUNICATION SKILLS
10 SIMPLE WAYS TO REDUCE BELLY FAT
5 HAIR LOSS MYTHS & FACTS – PART 2
PERFECT GIFTS FOR YOUR GEEK FRIEND