7 Tips worth Remembering Before Buying Clothes Online
Shopping online for clothes can be fun and has many benefits, and it will be easy to pick out the right colour and size without having to dig through piles of clothing. Nevertheless, the biggest detriment will be that you cannot try anything on, and you will be unable to determine if it fits at all. Always follow online instructions of a store, to ensure that what you have picked out will be perfect for you. Today we provide 7 Tips worth Remembering Before Buying Clothes Online that will help you in your next shopping Expedition.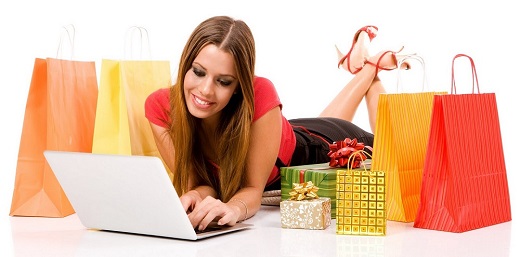 7 Tips to keep in Mind Before Buying Clothes Online
#1. Set a Budget Before You Spend Everything at Once
Paying with credit cards has made it easy to shop without having to carry actual money on you, which can lead to you spending more than you intended to. However, if you shop with a budget in mind, you will be able to stop yourself from overspending.
Also Try 6 TIPS TO LOSE WEIGHT QUICKLY
#2. Determine What You Need
People can mix up what they want and need when they are shopping online, meaning that they will buy more than they originally planned to. Prior to heading to an online shop, put together a list of clothes you need to find. It will be a useful way to stop yourself from putting anything unnecessary into the basket, and end up spending all your savings.
Also Try 7 UNUSUAL USES OF NAIL POLISH
#3. Online Safety Is Crucial
Buying clothes from the comfort of your home is convenient enough, but, it comes with many risks attached. Cyber-security is an important factor you should not take lightly, as there are plenty of ways hackers could steal not only your money but your information as well. In order to be sure that you do not get victimized nor that your personal data is leaked, you should only visit websites which are secured. Look for lock pad signs and proper https addresses as they will be clear indicators that you can tread on. You will not have to worry about your transaction not going through because those shops are working with tight and closely-monitored security.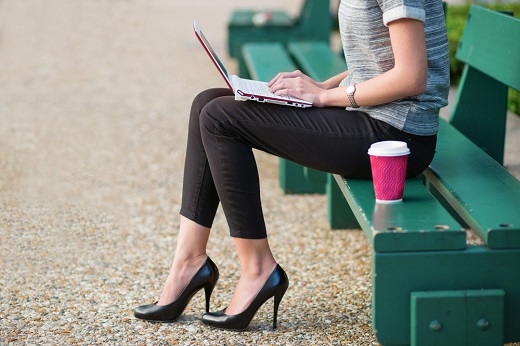 #4. Take Your Exact Measurements
Shopping for yourself will always be easier as you know what you need. Even though there are charts for every online clothes website, it is not always possible to find your precise size.  However, finding children's clothes online will be a tough cookie to crack, as you will need to measure their size exactly, or else you will never find a good fit. With the help of an online measuring tape, you will be able to find the right size without any issues.
Keep in mind to check with the online shops size charts as well, to confirm that you measured right. Then again, your children will be growing up fast, meaning that you will have to shop for them frequently. If you want to find a large selection of kids clothing with affordable prices to choose from, website like https://www.swap.com/shop/baby-apparel/ is the perfect places to start.
#5. Go With Trusted Brands Only
Renowned brands have a history of good quality clothes you can buy online, which is why you should opt to choose from them whenever possible. Besides, you will not have to worry about your clothes being different from the model on display and you can be sure that you will not get duped out of your money. Additionally, most prominent shops will offer a return policy, which is a clear sign that you can shop without a single care.
Recommended: PERFECT GIFTS FOR YOUR GEEK FRIEND
#6. Stay Clear of Dodgy Deals
If you stumble across an unreasonably good deal, there is a good reason why nobody has made a purchase yet. Unbelievable offers are in most cases simply a scam to get you hooked and continue browsing while your data is being extracted. You should click away from tempting offers to ensure your identity and information is safe, and that you do not end up getting tricked.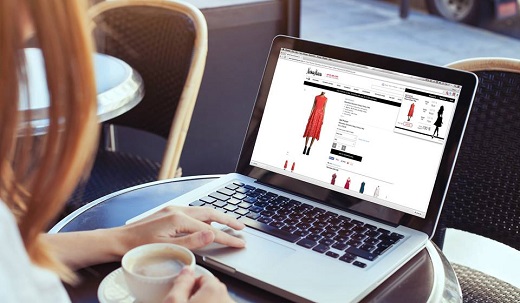 #7. Always Record Your Purchases
As you can never predict what might go wrong, and how it will affect your online shopping experience, it is best to keep track of all your purchases. Be sure to print out any forms and orders, as well as credit card statements and receipts. After all, you are supposed to trust an online shop with some of your sensitive data, which is why you should record every step of your purchase.
Bonus Quick Tips:
Never go to the checkout before you double check your virtual basket to make sure that you have picked out only items you need. Refrain from giving out more information than asked by the online shop in order to avoid theft. Never assume your measurements, as it could differ from the size chart presented online, and you might end up with the wrong fit. However, make sure to visit only websites which are known for their good security and a wide range of trusted brands. Bear in mind that some models will differ from their online pairs.
We hope you liked our 7 Tips worth Remembering Before Buying Clothes Online.
Also Try 7 DIY BEAUTY RECIPES FOR GLOWING SKIN
8 LAZY GIRL BEAUTY HACKS YOU WISH YOU KNEW
BEST HOME REMEDIES TO PREVENT ACNE
7 EVERYDAY BEHAVIORS THAT MAKE YOU LOOK STUPID
7 MISTAKES TO AVOID WHILE BRUSHING TEETH
HOW TO GO "GREEN" IN EVERY ASPECT OF LIFE
LIVE YOUR PREGNANCY A COOL DIVA STYLE
9 FOODS TO REDUCE WEIGHT NATURALLY & EASILY
Likes
(

0

)
Dislikes
(

1

)
About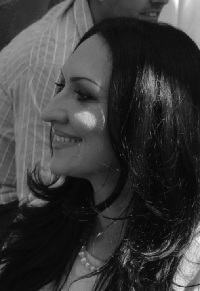 Tracey Clayton
Tracey Clayton is a full time mom of three girls. She feels she knows a thing or two about raising happy, healthy and confident kids, and offers helpful advices in hers parenting articles. Her motto is: "Live the life you love, love the life you live." Connect with her on
FaceBook, to know more about Tracey Clayton.