Every woman looks beautiful in her own different way. But still, we want to accentuate our curves. Some women are curvy while some have a straight body. The kind of curves you own depends upon your body shape and you should flaunt them accordingly. Therefore, it is necessary to know about your body shape if you want to flaunt your curves. So, if you want to know how you should dress up to accentuate your curves. Check out "5 Ways To Dress Up To Accentuate Your Curves".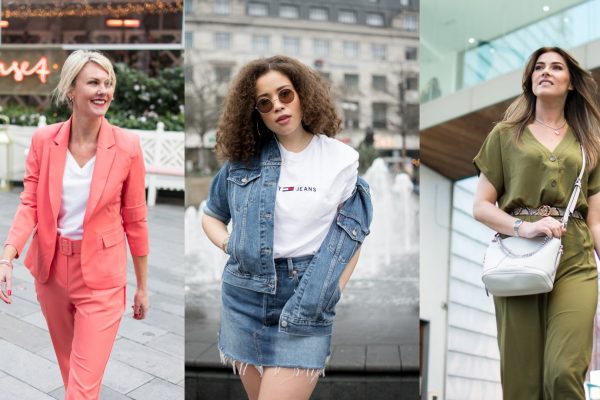 Before we get into details regarding 5 Ways To Dress Up To Accentuate Your Curves. First, let's dicuss about the different body type so that you can know which body type you belongs to. 
Body Types
Female Body Types are mainly divided into four categories-
1- 
Apple Shape Body Type
If you have Apple  Shape Body Type than your hips are narrower than you bust around 2 or more inches. This body type is also called or known as V-Shaped Body Type or Inverted Triangle Body Type. With with apple shape, body type has slimmer legs and heavier upper body. If you have this body type, you should focus more on your lower body while you dress.
2- 
Pear Shape Body Type
People with a pear shape as their body type have their hips wider than their bust. Pear Body shape is also known as A-shaped or Triangle Body Type. Such women have a smaller bust and heavy hips. Women with this body type should pay more attention to the upper body while they dress up. 
3- 
Straight Body Type
People with straight body type have waist and hips of the same size approximately. Many of you may also know it as a rectangular body type. Such women don't have a well-defined waistline and they must wear clothes that help them to flaunt their waistline. You may also like What Your Blood Type Says About Your Personality
4- Hourglass Body Type
Hourglass Body Type is the ideal body type every woman wish for. And there are only 8% of women who have this body type. Such women have perfectly balance bust, waist and hips. 
So these were the different Body types. We hope by now you are clear about which body type you belong to. So let's start and find out "5 Ways To Dress Up To Accentuate Your Curves".
#1. Type of Dresses You Should Wear
 Women with Straight Body Type should wear dresses with a belt as it helps you to give an illusion or create an illusion that you have defined the waistline. Women with Hourglass Body Type should also consider wearing dresses with a belt to accentuates their well-defined waistline a little more. Coming Apple Shaped Body Type, such women should avoid wearing dresses with a blet as such dresses make their bust look fuller. Instead, you should go for dresses or gowns where the waistline of the dress begins just below your bust. Such dress will shift the focus to your lower body and it'll also make your lower body look bulkier. Giving you the perfect curvy look. Talking about Pear Shaped Body Type, these women should also avoid dresses with blet as it makes their bottom look bulky. I would advise you to consider dresses that make your hips and legs look slimmer. You can go for skirts with a slight flare.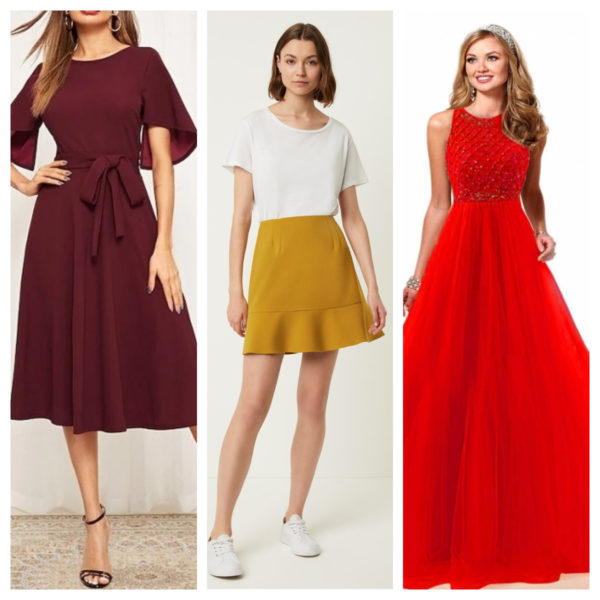 #2. Wear The Right Pants
Women with Straight Shape Body Type and Apple Body Type should wear shorts especially if you are petite. Wearing shots will make your legs look longer and slimmer. You must go for shorts with fuller bottoms and narrow waistline. In fact, we would advise you to go for flared pants, and palazzos, as these bottoms will helo you to make your lower body fuller and curvaceous. Talking about Hourglass Body Type Women, they can go with any kind of bottom, short or pants they like. But, skin fit jean and hot pants are a big yes for you guys. Also, women with Pear Shaped Body Type should avoid hot pants as if they do so they will be flaunting their heavy butt instead such women should go for pencil pants and slightly flared pants. You may also like 5 Tips On How To Get A Stubborn Ex Back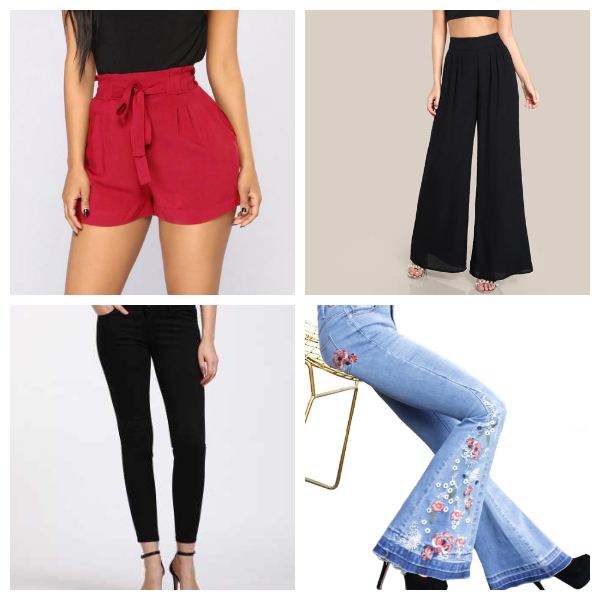 #3. Type of Skirt You Should Wear
A skirt holds the power to break or make your outfit. What kinda skirt you are wearing actually make a lot of difference in how you look. The best-suited skirts for straight and apple-shaped body type are frilled and flared skirts. It helps you to enhance the lower half of your body. Moving on to hourglass body type, if you want to flaunt your already fuller hip you can go for the flared skirts but if you don't want to flaunt it you may avoid the same. Women with pear-shaped body type may go with the skirts with a high waist as they help them to cover up the belly bulge and give them a slender appearance. Also, the length of the skirt matters a lot. If you have a good height and long legs any length would be fine for you. But, if you have short legs it's better to go for knee-length or short skirts.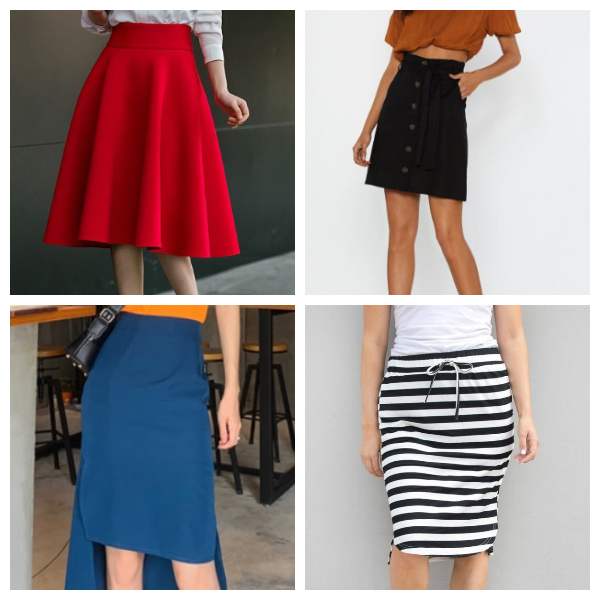 #4. Give Your Bust The Right Shape
It is very necessary to pick up the right top to pair it with your bottom. Women with heavy bust should go for tops with V neck as they compliment you well. Top that gives your upper body flattery look and drape around your torso is necessary for every body type. Women with pear-shaped body type should go for fitted tops as they'll make your torso look fuller but only if you don't have a paunch. Boat neck top is a good choice for straight and pear-shaped body type as they make their shoulder look narrower. For hourglass-shaped body type crop tops are the best choice. You may also like High Protein Diet: Easy Breakfast Menu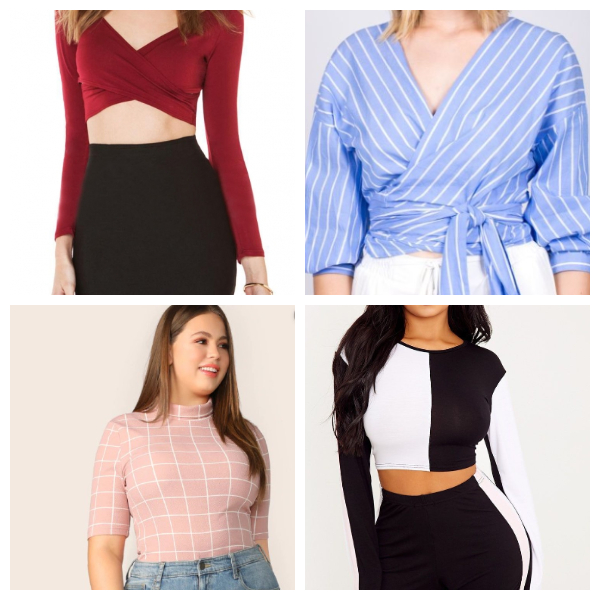 #5. Colour and Print
Choosing the right colour, design and print is also very important. For example, go for solid colours like black, navy blue, dark green etc. if you want to hide your extra or unwanted bumps or curves. Similarly for creating an illusion of curves or to flaunt your curves make sure to choose a suitable print. By suitable print I mean, for slim and tall figure pointing sideways and for the heavy and short figure in the up-down directions. To make your torso look taller and leaner go for verticle stripes, especially if you are a short woman. Go for horizontal stripes to get a slim and fuller look.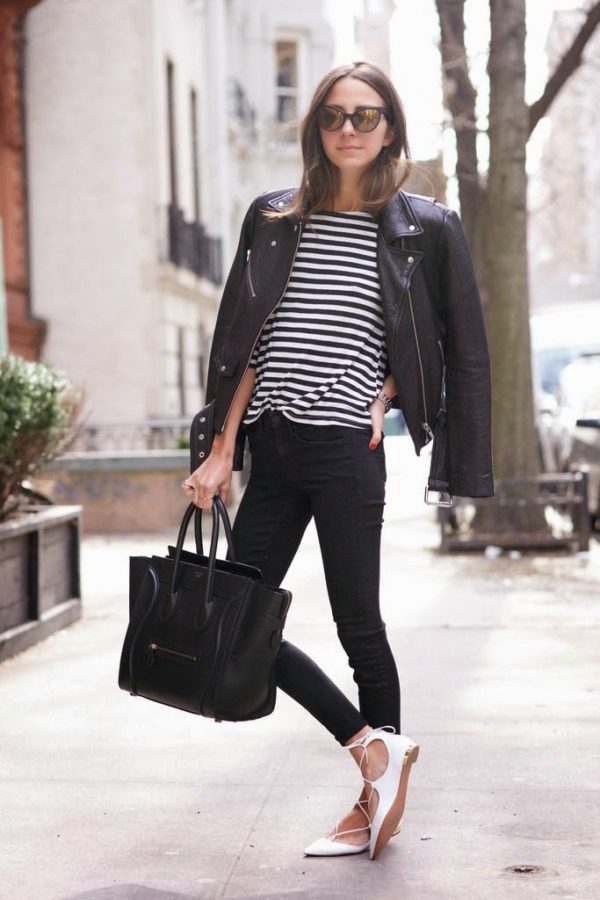 These were "5 Ways To Dress Up To Accentuate Your Curves" according to four body types. You can consider these tips to flaunt your curves but, make sure you are comfortable in what you are wearing. I believe that the combination of confidence and being comfortable an is the best stylish thing a woman can wear. So, make your own fashion trend, take all advice and follow your heart. Also, don't forget to share your views about "5 Ways To Dress Up To Accentuate Your Curves".
Also Try
5 Easy Ways To Stop Excessive Sweating
Best Vivo Phones Under 15000 In India
Home Remedies for Cracked Heels
Compliments Guys Secretly Love to Hear
Places Women Secretly Wished To Be Touched
What Your Birth Month Say About Your Love Life- Part 1
What Your Birth Month Say About Your Love Life- Part 2