"5 Natural Lip Balms for Soft Lips"



Winters are here & 1st thing that gets affected is LIPS. Lips get dry, chapped & cracked so quickly & chapped lips just spoil the entire look of face. But it's not a Rocket Science to take care of Dry Lips. Lip Balms are the perfect way to take care & heal dry, chapped lips. But I always save myself from applying chemical infused lip balms on my lips. Reason? Whatever you apply on lips, is bound to go inside you (a lil bit) no matter how much you tried. So I always go for Chemical Free Lip Balms. Don't know where to buy? Here's 5 Chemical Free Lip Balms for Winters in India.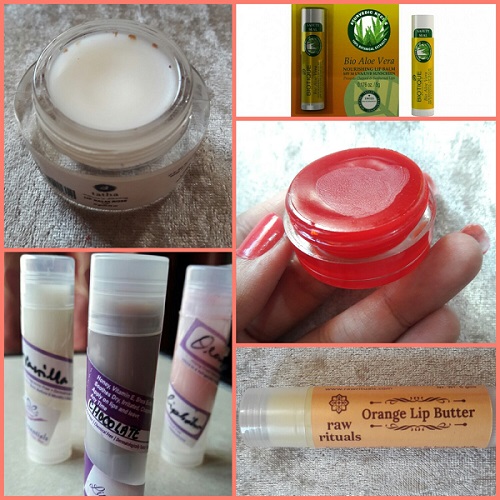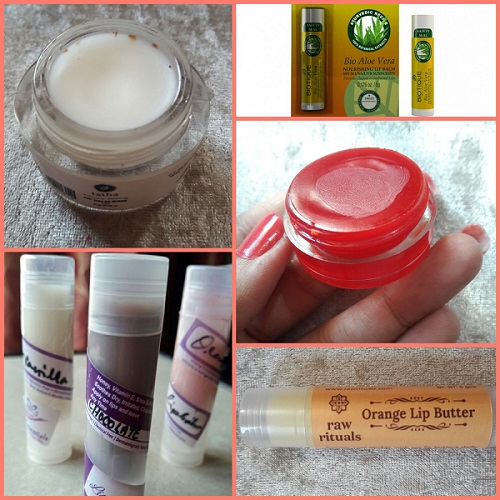 #1. Fuschia Cherry Red Lip Balm
Fuschia Cherry Red Lip Balm is great option if you are looking for a Lip Balm that hydrates & moisturizes your lips while giving a soft cherry red tint to your lips. With Fuschia Cherry Lip Balm, you can skin using lipstick too & hence this one is a Must-to-Have for College girls & Office going ladies where you need some tint to lips but don't want to overdo it. The best part is that Fuschia Cherry Red Lip Balm  is made of 100% vegetarian and natural ingredients.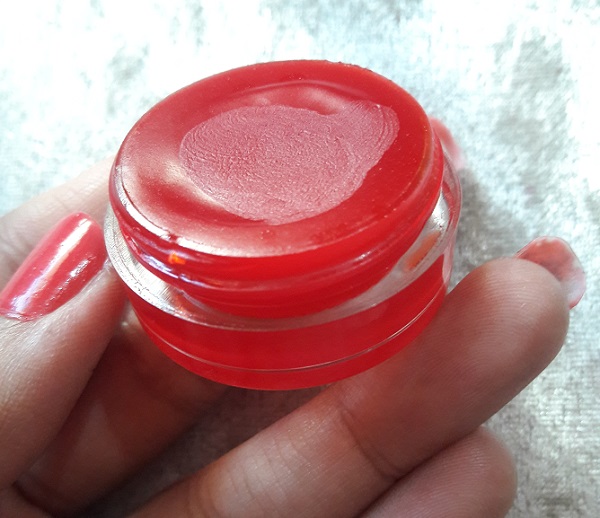 Ingredients – Bees wax, sunflower oil, Shea butter, Kokum butter, Olive oil, Olivem, Castor oil, Jojoba oil, Sesame seed oil, Grapeseed oil, Cherry extract and natural Vitamin.
Price: Rs.225/- for 8gm
Buy: You can buy this Fuschia Cherry Red Lip Balm here Or Call 098737-57871
#2. Raw Rituals Orange Lip Balm
Made with pure Cocoa butter, essential oils, pure fruit and flower extracts & more, Raw Rituals Orange Lip Balm heal chapped and dry lips by hydrating them to the core. It helps in making lips soft, rosy and glossy & the light flavor of orange make it yummy for lips too.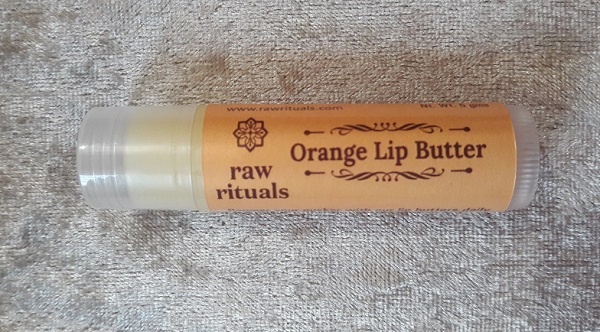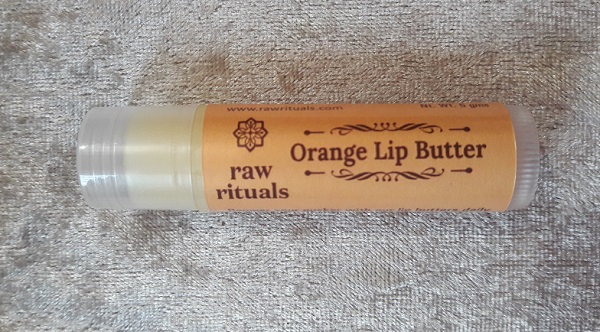 Ingredients: Unrefined beeswax, cocoa butter, Shea butter, virgin coconut oil, cold pressed almond oil, Vitamin E oil and Orange essential oil.
Price: Rs.150/- for 5gm
Buy: You can buy Raw Rituals Orange Lip Balm here Or Call 0834-700-6991
#3. Aroma Essential Lip Balms
Aroma Essentials Lip Balms comes in 3 variants: Chocolate Lip Balm, Coconut Vanilla Lip Balm and Orange Grapefruit Lip Balm. Apply them overnight & wake up with such smooth, soft & supple lips that you feel happy that you have invested in something very worthy. The bonus point is the satisfaction that you are not applying anything with harmful chemical on lips. These Soothes Dry, Irritated and Chapped Lips, Hydrates AND Moisturizes Lips.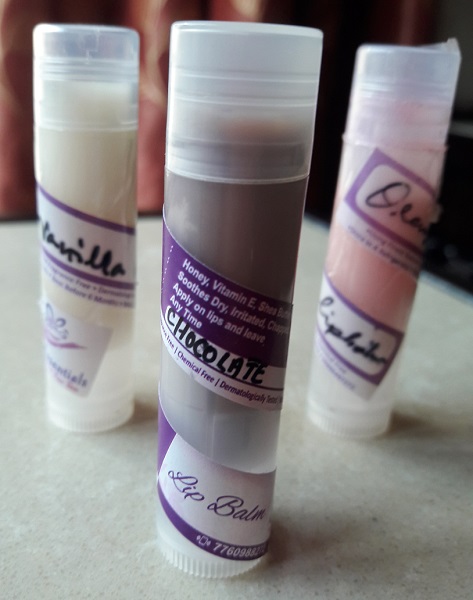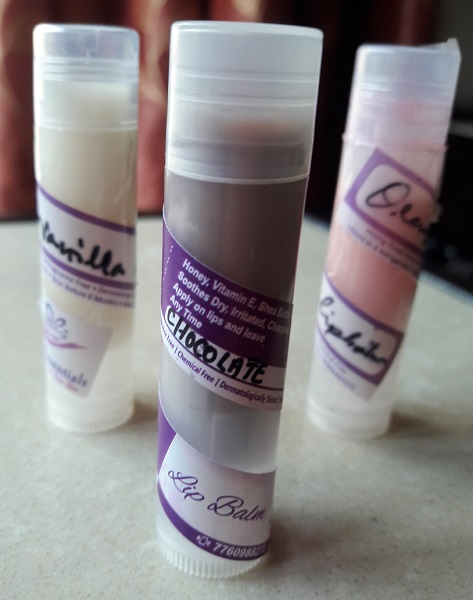 Ingredients: Vitamin E, Honey and Shea Butter
Price: : Rs.250 per Lip Balms
Buy: You can buy these Body Butters here Or Call 077609-88272
#4. Vedic Collection Rose Lip Balm
Vedic Collection Rose Lip Balm is a non-sticky and moisturizing balm smelling amazing. It cushions the lips beautiful leaving and beautiful gloss. Apply it several times  day & overnight to get those soft, supple and rosy lips.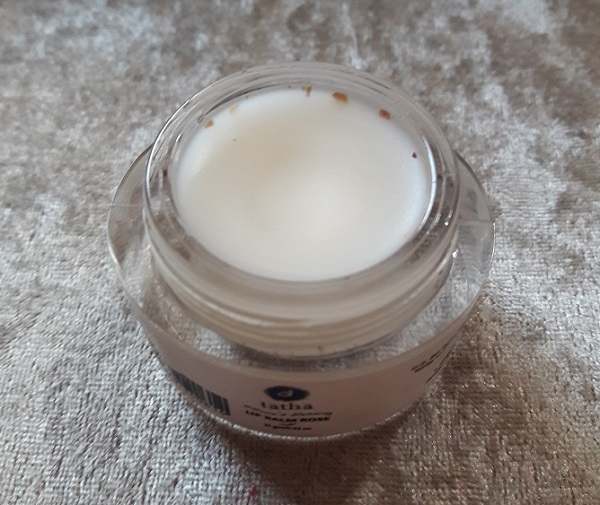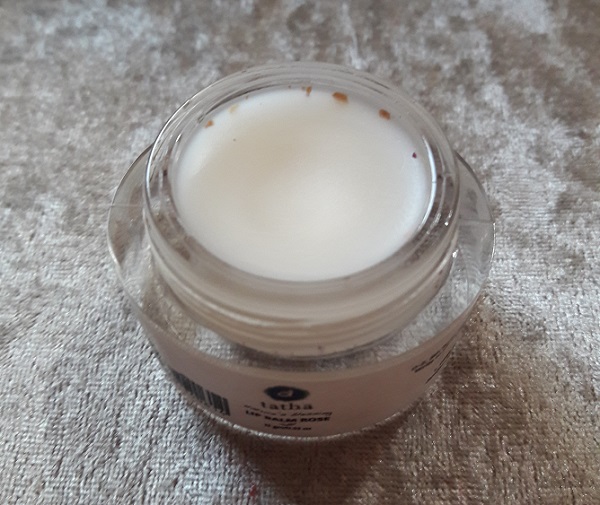 Ingredients: Prunus amygdalus var. dulcus, Apis mellifera, Mangifera indica fragrance oil
Price: Rs.250/-  per lip balm
Buy: You can buy this Body Butter here Or Call +91-11-66025883
#5. Biotique Lip Balm
This Nutrient rich lip balm is enriched with the properties of aloe vera that acts as a natural healer and sun protector.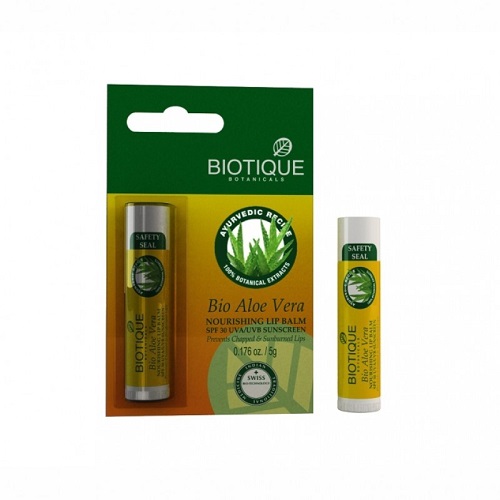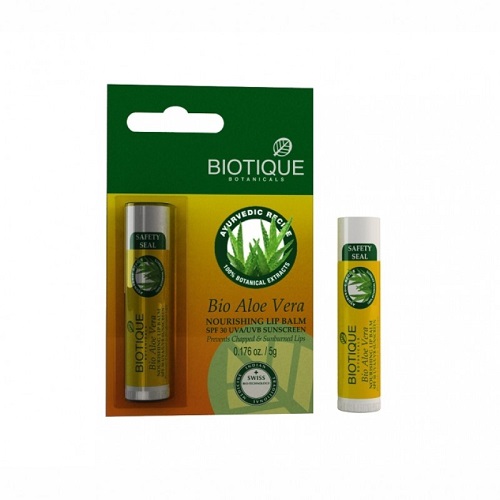 Ingredients: Ghritkumari (Aloevera Barbednsis), Madhu (Honey), Vach (Acoruscalamus), Mulethi (Glycyrrhiza Glabra), Badam (Prunusamygdalus), Surajmukhi (Helianthus annus), Kusumbhi (Carthamus Tinctorius), Til (Sesamum indicum), Erandi (Ricinus communis), Marham base Q.S.
Price: Rs.175/-
Buy: You can buy it here
You may be interested in How to Buy Best Sunscreen for your Skin Type
Also Try 7 DIY BEAUTY RECIPES FOR GLOWING SKIN
8 LAZY GIRL BEAUTY HACKS YOU WISH YOU KNEW
BEST HOME REMEDIES TO PREVENT ACNE
7 EVERYDAY BEHAVIORS THAT MAKE YOU LOOK STUPID
7 MISTAKES TO AVOID WHILE BRUSHING TEETH
HOW TO GO "GREEN" IN EVERY ASPECT OF LIFE
LIVE YOUR PREGNANCY A COOL DIVA STYLE
9 FOODS TO REDUCE WEIGHT NATURALLY & EASILY