"Look Assertive, Confident and Positive with the Best Interview Tips Ever"
Well, if you are about to appear for an interview, it is natural to feel nervous. Job hunting is a tough task and finally you have got a call from a company where you craved to work. A part of performing well is never to show up your anxiety. Create an outstanding impression by performing well during the evaluation process. There are some best tricks to look more confident in interviews. Without the confidence you will not appear to be a serious candidate.
1.The Relevance of a Good Handshake
The relevance of a good handshake is understood worldwide. Stand up as soon as the interviewer arrives and offer a warm handshake. Do not wait for them to extend the fingers. So, extend your hand and give a hearty handshake, look directly into the eyes and smile. It sets a strong tone while creating an amazing impression. Start commenting about the office and just relax to show your communication skills.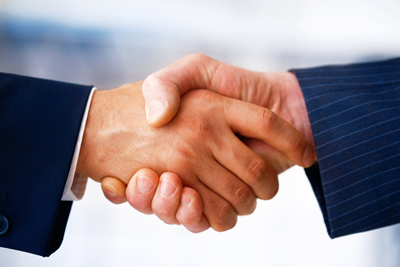 2.The Need to Create a Good Impression
Create a great impression on everyone, the moment you step inside the office. Anyone you meet in the office like the receptionist, etc. must hold a positive opinion on you. In the big corporate offices, even the receptionists are asked their opinions. Then, there are CCTV cameras to record every step of yours. Make sure your footage will be watched. So, every step must be positive and confident.
Pay closer attention to how you appear. Often face is the reflection of one's mind and the interviewers are aware of it. The attire you choose will be the part of your image and allow you to look confident. Whether you are a man or a lady, try to wear black colour suits. Women can wear skirt suit and pant suit of brown or black colour for creating a good impression.
3.Do Not Fidget and Need to Build a Great Rapport
Make sure your body language is good and never tend to fidget. Sit upright and lean forward a bit. Make eye contact and appear confident and trustworthy. Prior to leaving, shake hands again. Do not move too much, but try and stay still.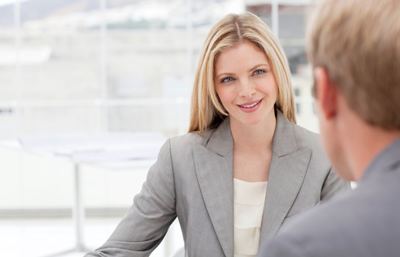 Try to be different from other candidates and end up building a great rapport with those present. You should convince the interviewer that you love what you do. Show to the interviewers that you know enough about their company.
The above best tricks to look more confident in interview are sure to work. Appearing confident is all about proper preparation and doing your homework before the interview.
Also Try Best 7 Google Tricks, Hacks & Tips