Are you also prone to acne skin? Are also tired of your face full of acne? You have must have tried a number of creams and other ointments to get rid of acne but these acne are so rigid that they are not ready to go. I personally sometimes wish sometimes that what if it could possible to exchange skin with someone who has a clear face. Well, this can't be possible you and I both of us know but I have something for you which will work for real on these acne. Want to know what? We will tell you about it for sure but don't get shocked when you find out all the ingredient of the mask from your mother's kitchen. Well then just come and read with us "3 DIY Masks for Acne"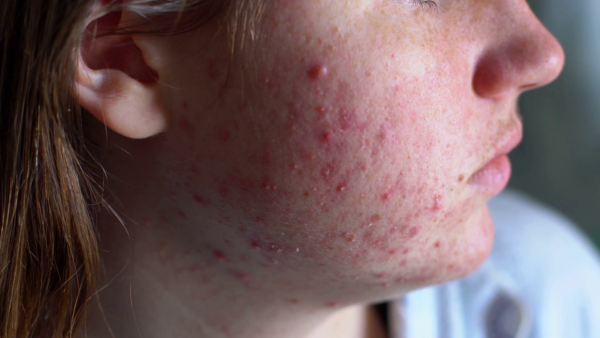 #1. Turmeric Facial Mask
People in India use turmeric not only as a food but also for various different other purposes. Remember when your or anyone in the family must have got injured by chance and your mom must have asked you to drink "Haldi Vala Dhudh" which she specially made for you. It's because turmeric reduces inflammation in the body to help in quicker recovery. Same way turmeric can also help you to get rid of your acne. Just prepare this mask given below-
Ingredient required
Take 1/2 cup of chickpea flour (Chane ka Aata)
2 spoons of Turmeric Powder
2 spoons of Sandalwood Powder
2 spoons of Ghee or Almond Oil
Direction to prepare
Mix all the ingredient well and then combine them with enough water to make a paste. Apply it on your face and leave on for 5 to 10 minutes, rub with a little pressure with both palms and fingers to remove all the paste." Rinse well with water.  You May Also Like 9 Interesting facts about Love Making
#2. Oatmeal Facial Mask
Oatmeal is one the best food one can use to clear acne skin. Oatmeal absorbs oil from your skin and also soothes your skin, making it the perfect acne treatment mask ingredient.
Ingredient required
2 teaspoons of oatmeal
1 teaspoon of baking soda
Water
Direction to prepare
Mix all the ingredient properly with enough amount of water so that it makes a smooth paste. Apply the paste on your face and rub it very gently making sure you don't rub it too hard otherwise you'll hurt yourself. Rinse with water when it gets dry.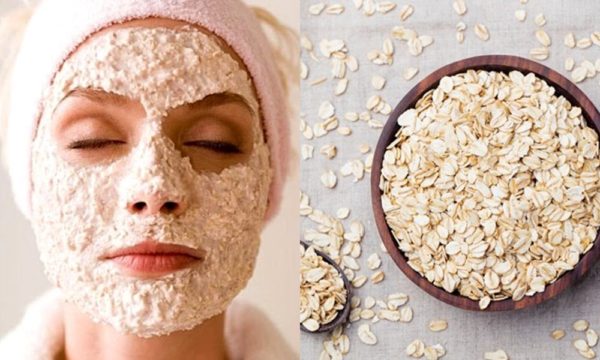 #3. Honey Facial Mask
Honey is antimicrobial, antioxidant and also has healing  power and it's cleansing properties make it effective in treating acne. Honey helps you to reduce the swelling on your face and also kills the bacteria which cause acne. Honey contain some characteristic which helps your skin to heal a little  faster and also prevents them acne marks or scars. Check out how to prepare a honey mask.
Ingredient required
Honey
Water
Directions to Apply
In this mask you don't have to prepare anything it's the simplest and easiest to use. All you need to do is rinse your face with warm water to open up pores then you have to apply honey and leave it on the skin for 30 minutes make sure you first rinse the honey off with warm water and then rinse again with cold water to close the pores. You May Also Like Valentine Gift Ideas for Men in Budget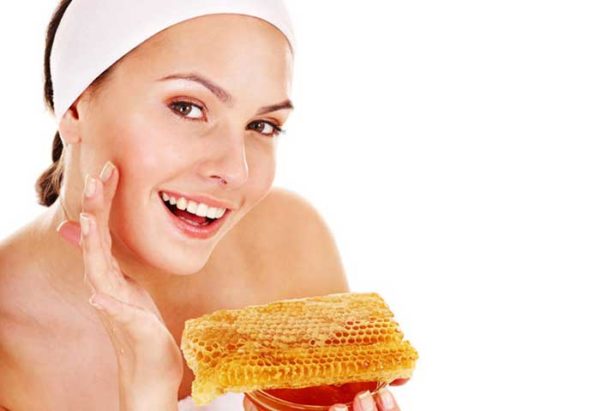 So these were three amazing acne mask for you which you can make easily at home as all the ingredient will be available in your kitchen. You need to pick the right ingredient mix it well and apply on your face and you'll it's magic. Do share your acne story with us and how do you feel after applying these acne masks. Also let us know what you think about "3 DIY Masks for Acne"
You May Also Like
5 Sanskaari Things You Need in Your Life to replace Un-Sanskaari Things
7 signs that you are a good kisser
What Your Sleeping Position Reveals About Your Personality
10 Flirting tips every girl should know (How to Attract any Guy you like)
3 Best Tips to a Healthy Online Relationship
Best 5 Lip Balms for Dry Lips During Winters
THINGS MEN SECRETLY ADMIRE ABOUT WOMEN BODY
How To Pick Right Lipstick shade For Varying Skin Tone?