25 Interesting Facts about Christmas (Things You Don't know about Christmas)
"Jingle Bells Jingle Bells Jingle All the way,
Come & Read Christmas Facts in a Unique Way 😀 "
Ho Ho Ho! It's Christmas & the aura of Christmas is everywhere & we bring you the best 25 Interesting Facts about Christmas (Things You Don't know about Christmas). Take a look: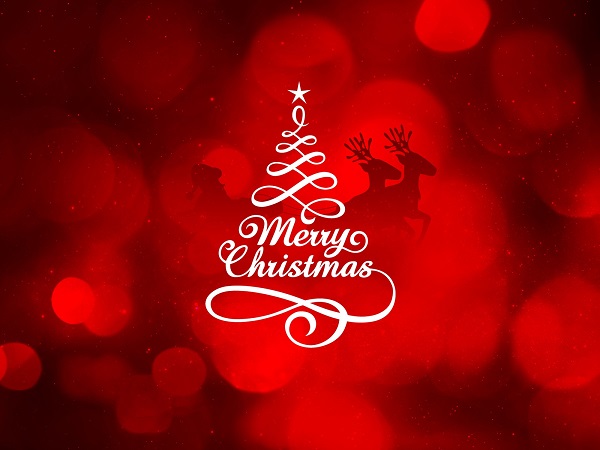 25 Interesting Facts about Christmas
1.Though we celebrate Christmas on 25thDec but it wasn't always on 25th. Christmas is celebrated as the birth day of Jesus Christ but there isn't any particular mentioning of date 25thDecember in the holy Bible. In fact most of the historians believe Jesus was born in spring rather. 25th December was originally chosen during the 3rd century.
2."Santa" is the name he is known by; however his real name is St. Nicholas. Relax, you're very few of them who knows it 😉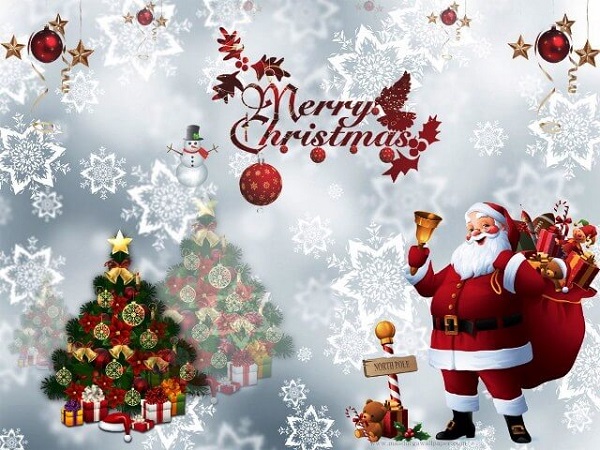 3.All letters that are addressed to Santa Claus in the United States, they all go to Santa Claus, Indiana
4.Telling scary & frightening ghost stories used to be an old tradition on Christmas Eve but eventually it died out during past century. Any ghost story you know: D?
5.Well, all most all of us have been associating Santa with "The Red" but it was Coca–Cola who in 1930 introduced it in the red. You'd be surprised to know, that there were red, blue, white and green colours too!
6.Nearly about 35 Million trees are sold every year on the Christmas.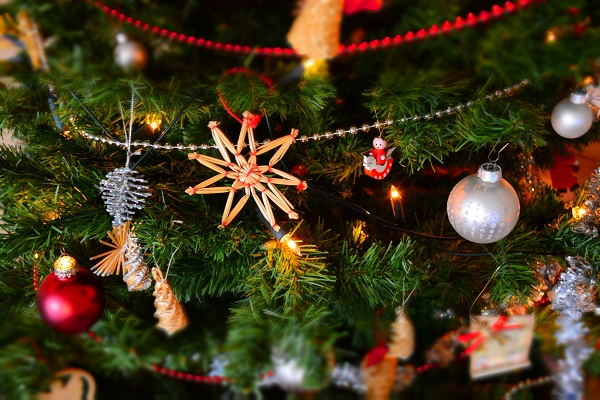 7.You'd also be glad to know that every year bunch of letters addressing Santa are clustered in the post offices. Considering it, Canadian government has also declared a Zip – code "H0H 0H0 "under its initiative "Santa Letter Writing Programme" to facilitate this. Wanna send one…?
8."X" in the X'mas originally stands for the first letter in Christ in Greek. And therefore, Christianity was spelled as "Xianity" up until 1100.
9.Once, St. Nicholas entered through the chimney to give gold coins to the poor girl's father, the coins accidently fell in the freshly washed stockings! From there on, gifts are presented in stockings. Try to hang on a pair of stockings near your chimney, miracle may happen! 😉
10.Ever wonder what about the Christmas trees after Christmas…? Well, they're used as food by animals in the zoos! Next time you buy one, don't worry for the wastage:-D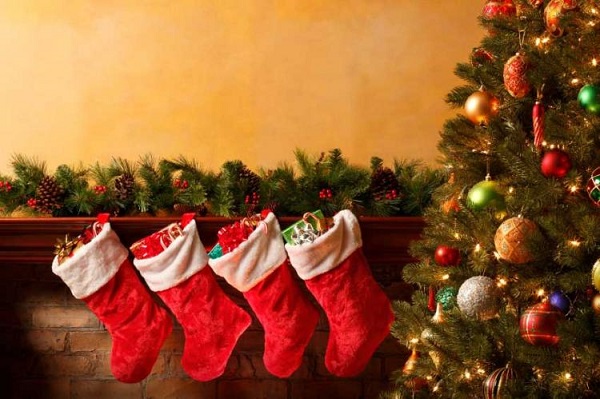 11.Donald Duck is the most watched cartoon on the Christmas eve in Sweden!
12.The Colombian Government won an award for excellence in strategic marketing Experience in 2010 for their initiative to decorate trees in jungles with lights, which lit up when terrorists passed by and showing an inspiring banner to give up the weapons. Astonishingly, 331 terrorist transformed their path from terrorism!
13."I'm dreaming of White Christmas" and "Winter Wonderland" are famous Christmas songs, however they aren't written by Christians, rather Jewish!
14.Candy Canes that we usually see on Christmas were invented in Germany. The J- shape comes from the name of Jesus whereas the red strips indicate Jesus's Blood.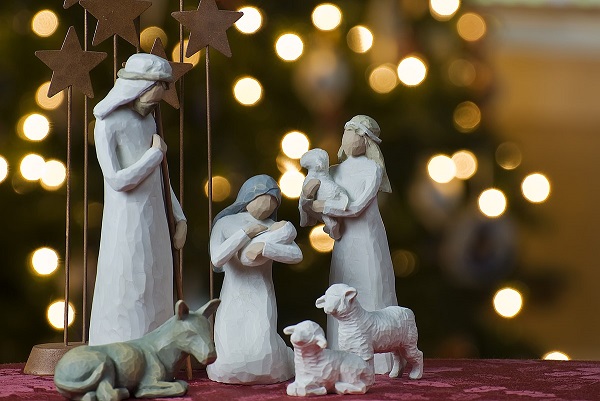 15.Very passionate about Santa..? There's a Santa Claus University in Colorado which teaches you how to be a Santa, his acting, poses, beard-shaping etc. And you can also earn up to a hundred thousand dollars!
16.You might've seen Santa with sleigh in the sky in animated movies only, but Santa was actually granted with licence by The United States Government for riding sleigh in 1927!
17.Gifts exchanged on Christmas symbolize gifts given to Jesus by the three wise men!
18.Back then, up until 16th century, people exchanged gifts on 6th December on the feast of St. Nicholas (Santa Claus). Later, it was German protestant who started celebrating it on 25th December, i.e. Christ's Birthday.
19.Santa Claus is the only one character representing two contradictory ideas at once – Charity & Buying Gifts.
20.For the protection of their own native traditions of Christmas, countries like Austria, Latin America and Netherlands etc. has banned Santa Claus and has started promoting Anti Santa Sentiments!
21.If Santa were to distribute gifts to children all over the world, his sleigh would weigh more than 400,000 tonnes and would only have a millisecond to deliver each gift in a single night!
22.Mexican & Latin American countries write letters to Santa Claus expressing their love and they put it inside a helium balloon so that it'd fly up in the sky and reach him!
23.Most steeply priced Christmas tree…! Yves Piaget decorated a pretentious Christmas tree in Tokyo that its cost was over $13 Million!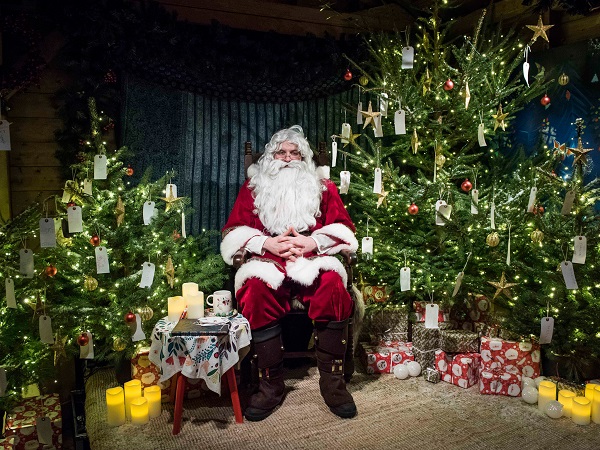 24."Christmas is Famous World-Wide" is an underrated statement. "Jingle-Bells" was the first song to be sung in the space in 1965! Dear, you can't escape from this festival!
25.Christmas trees are now seen in almost every home in America, origins of which can be traced back to 1846 when German Prince Albert married Queen Vitoria in England. They were sketched together in a painting with a Christmas tree and since then, it became popular.
You may Also Like
HOME REMEDIES TO MAKE YOUR SKIN 1-2 TONE FAIRER
HOW TO REMOVE SUN TAN QUICKLY AT HOME
15 SHOCKING FACTS YOU DONT KNOW ABOUT SUNNY LEONE
REPLACING MEALS WITH PROTEIN SHAKES
6 TRICKS TO IMPROVE YOUR COMMUNICATION SKILLS
10 SIMPLE WAYS TO REDUCE BELLY FAT
5 HAIR LOSS MYTHS & FACTS – PART 2
PERFECT GIFTS FOR YOUR GEEK FRIEND
10 MYTHS ABOUT COSMETIC SURGERY
HOW TO REMOVE SUN TAN QUICKLY AT HOME
Likes
(

0

)
Dislikes
(

0

)