A name that has taken Indian cricket by storm, Virat Kohli, is among the greatest crickets across the globe. With his unmatched cricketing skills and amazing looks, he is surely a heartthrob. World wants to know more about him & his fan following keeps on increasing with every second. Here are some unknown facts about this rising Cricket star that will leave you stunned. So here we bring you 15 Interesting Facts About Virat Kohli.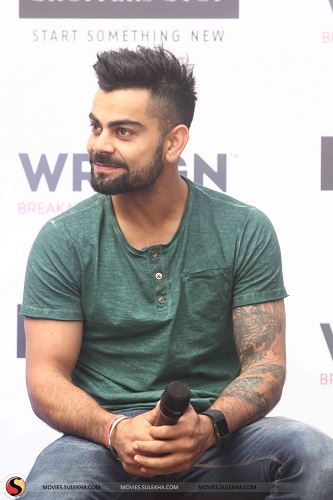 #1.During the debut Ranji season of Virat Kohli in 2006, he decided to play despite the fact that his father passed away the same day. He scored a whopping score of 90 that was very crucial for his team.
#2.Only 8 cricketers across the world have been able to score 20 ODI centuries till date, and Virat Kohli is one of them.
Recommended: 16 INTERESTING FACTS ABOUT SALMAN KHAN
#3.Virat Kohli's nickname with which his team mates call him in the dressing room is "Chiku"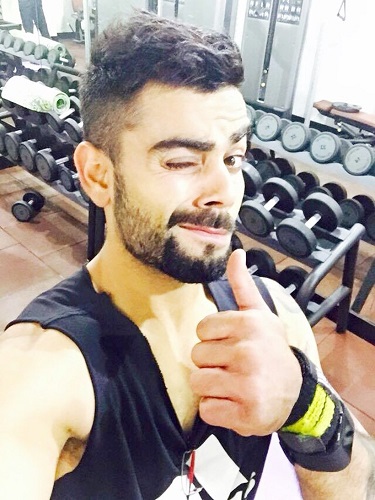 #4.Virat Kohli is the fastest international cricketer who has reached 5000 ODI runs and he shares this world record with Sir Vivian Richards.
#5.He has been listed as the top 10 "Well Dressed International Men" in 2012
Recommended: 10 INTERESTING FACTS ABOUT KATRINA KAIF
#6.He flaunts a golden dragon tattoo on his forearm, which is apparently believed to bring good luck
#7.Sir Vivian Richards, who is regarded as the most destructive batsman in the entire cricket history, once stated that Virat Kohli reminds him of himself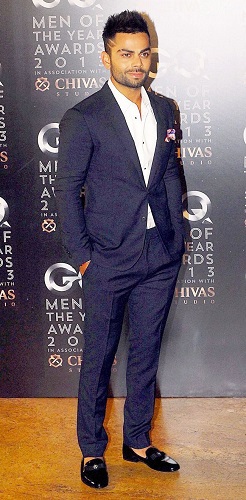 #8.Kohli has been rated as the 2nd most marketable athlete across the world
#9.Virat Kohli holds the record for hitting the fastest ODI century for India
Also try 12 INTERESTING FACTS ABOUT YUVRAJ SINGH
#10.Virat Kohli is the first Indian to score a century in his career's first World Cup
#11.The first crush of Virat Kohli was the Indian actress Karishma Kapoor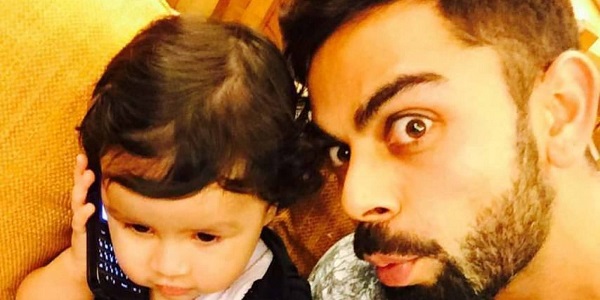 #12.Virat Kohli loves to bat, especially if Its against Pakistan
#13.Virat Kohli became the No. 1 batsman in "One Day Internationals" in the world in 2013
#14.Virat Kohli took only 133 innings to score 20 ODI centuries and he is the fastest cricketer to do so
#15.He is well known for his aggression and the "I Don't Care" attitude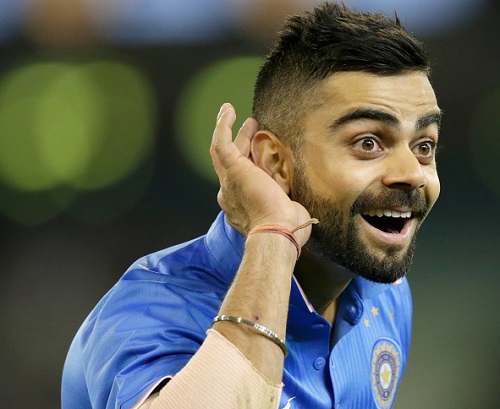 After reading these lesser known facts, you will start loving Virat Kohli even more. So let us know how much you like 15 Interesting Facts About Virat Kohli.
 Also Try 17 INTERESTING FACTS ABOUT DEEPIKA PADUKONE
 12 INTERESTING FACTS ABOUT RANVEER SINGH