"13 Lesser Known Facts about Facebook"
Undoubtedly, Facebook is one of the most popular social networking sites being used by people to interact with their friends and family across the globe. Though, most of us are aware about many details  pertaining to this social networking giant, but here are some surprisingly interesting facts about Facebook that will amaze you.

So here are 13 Interesting yet lesser known Facts about Facebook:
1)The first "Face" on the Facebook was AL PACINO
2)An average Facebook user in USA spends about 40 minutes on the site
Also Try 7 EVERYDAY BEHAVIORS THAT MAKE YOU LOOK STUPID
3)600, 000 hacking attempts are made on the Facebook user accounts every day.
4)On an average, a smart phone user checks his/her Facebook account 14 times a day
5)Though, Facebook is a site for friends, but there is an unfriendly side to it as well. Several people have been murdered for unfriending someone on Facebook
6)Facebook is not less than a Super Spy. It tracks which websites you visit, even when you have signed off from your account.
Also Read 10 IOS TIPS AND TRICKS YOU SHOULD KNOW
7)Mark Zuckerberg suffers from the Red-Green colour blindness, and thus, the colour of the Facebook is primarily blue.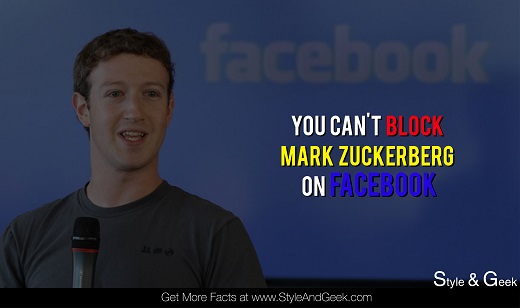 8)About 30 million people on Facebook are dead. Don't get scared, ghosts do not make Facebook accounts. These are the people who have accounts on Facebook, and passed away, while their accounts are still there on Facebook.
9)Facebook has been blocked in China since 2009.
10)The "Like" button on Facebook, was originally planned to be named "Awesome".
11)For every minute Facebook is down, it loses around $25,000
12)Whatever you do, but You cannot block Mark Zuckerberg on Facebook. Though, no-one would like to do this.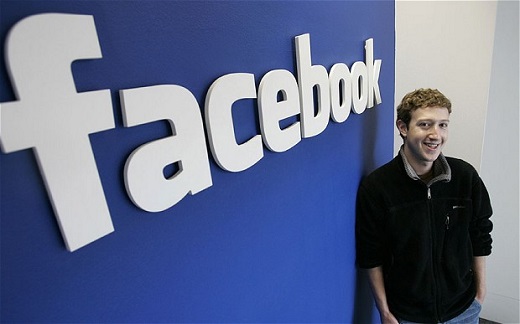 13)The monthly salary of Mark Zuckerberg as the CEO of Facebook is $1
Aren't these Facebook facts interesting? So, what are you waiting for. Post these on your Facebook account and let people know more about their favourite social networking site.
 Recommended 16 INTERESTING FACTS ABOUT SALMAN KHAN