12 Interesting Facts about Yuvraj Singh
Yuvraj Singh or shall I call "Sixer King"! It doesn't matter whether you are an Indian or not but you definitely know this guy. But if you are an India & don't know this guy then you must be in comma since last 15 years. Yuvraj Singh, like they say, "Naam hi Kaafi ha", is an Indian cricketer & heart stealer of millions of girls around the world. In fact he is among one of the best cricketers Indian Cricket has produced. The dashing & sexy cricketer is famous in all the aspects of his work & life; from hitting hardcore huge sixes to alleged affairs with lots of Bollywood actresses to his on field as well as off field controversies. Let's take a look at some of the lesser known yet interesting facts about this southpaw from Chandigarh. Here are 12 Interesting Facts about Yuvraj Singh: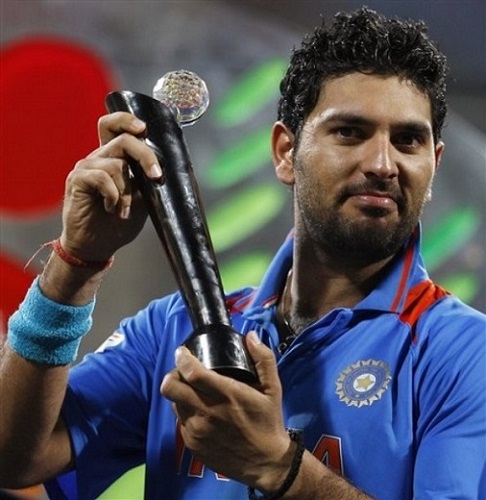 #1.Yuvraj wasn't a good cricketer during learning age. In fact, Navjot Singh Sidhu gave up hope on him when he was training him during early days.
#2.Yuvraj wanted to be a professional Roller Skater during early days. He, in fact, won National U-14 Roller Skating Championship but his father asked him to focus on cricket.
Recommended: 16 INTERESTING FACTS ABOUT SALMAN KHAN
#3.Yuvraj is called Superman of T20 World Cup. In the 1st T20 World Cup, he scored the fastest 50, struck in just 12 balls against England. He also scored longest six of the tournament that was 119 meters. He became the 1st cricketer to hit 6 sixes in 6 balls in T20 format.
#4.Yuvraj was born on 12th day of 12th month of 1981 year on 12 in the noon in Chandigarh's 12 Sector hospital. No wonder his lucky number & jersey number is 12.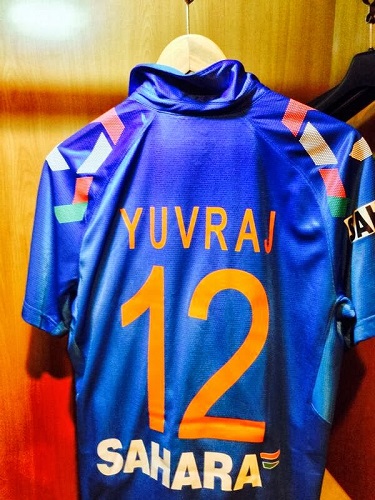 #5.Yuvraj is the only Indian cricketer after Sachin Tendulkar who has been signed by the infamous English county Yorkshire. This is an honor that only few overseas players are bequeathed upon.
#6.Yuvraj has cricket in his blood. His father, Yograj Singh, was a former Indian fast blower & represented India in 1 Test as well as 6 ODIs.
#7.While entire India is Yuvraj's fan, Yuvraj himself is a HUGE fan of Sachin Tendulkar.
Recommended: 10 INTERESTING FACTS ABOUT KATRINA KAIF
#8.Yuvraj became Player of the Series in 2011 World Cup. He was the man behind India winning 2011 World Cup but not many people know that he was suffering from early symptoms of cancer at that time including blood vomits.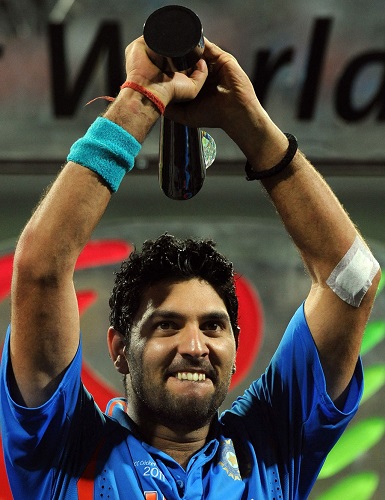 #9.Yuvraj is known for his great sense of humor. He is also famous as a prankster in Indian dressing room.
#10.We all know Yuvraj's fight against Cancer but after the fight, he took a step which only few can take. He established 'YouWeCan', a non-profitable foundation to help spread awareness of Cancer.
#11.Yuvraj Singh has also featured in a Bollywood movie produced by Akshay Kumar 'Jumbo'. Yuvi did a voice over in the movie.
#12.Yuvraj has worked as a child actor in Punjabi movie. Yuvraj has confessed many times that he loves acting but though he claims he is not good at it.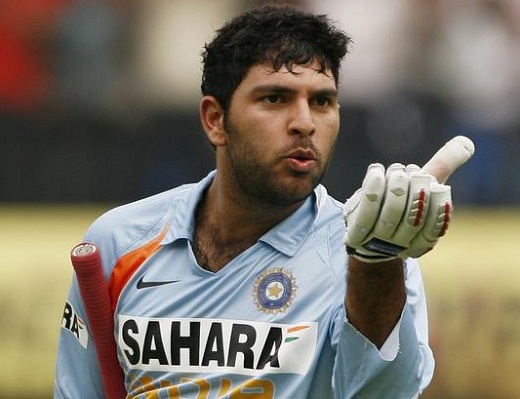 We are sure after reading these you have fallen in Yuvraj once again. Let us know how much you liked these 12 Interesting Facts about Yuvraj Singh.
Also Try 17 INTERESTING FACTS ABOUT DEEPIKA PADUKONE
 12 INTERESTING FACTS ABOUT RANVEER SINGH
10 INTERESTING FACTS ABOUT SHAHRUKH KHAN
Likes
(

0

)
Dislikes
(

0

)